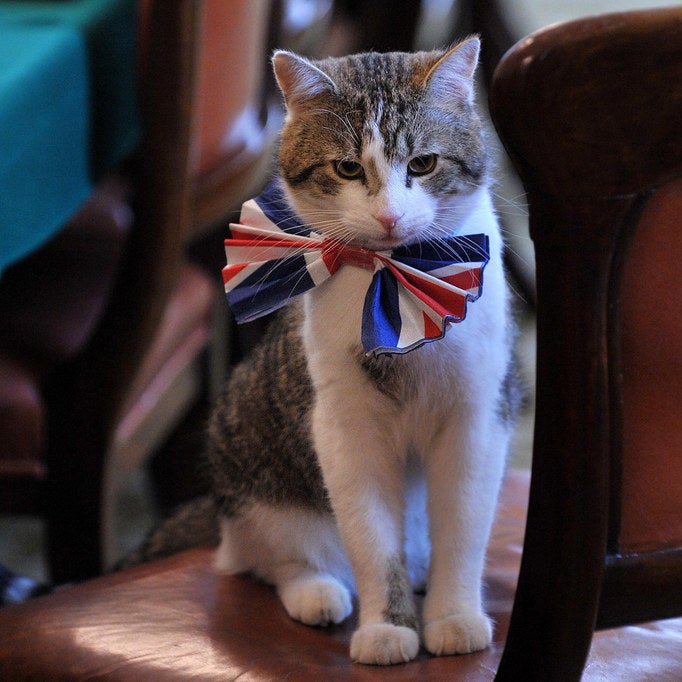 The Foreign Office is getting its own cat, Palmerston, who will move in later this week, BuzzFeed News can reveal.
The new Whitehall moggy, believed to be black-and-white, will be based just yards from the Downing Street home of the prime minister's cat, Larry.
He is named after Viscount Palmerston, a former foreign secretary who twice served as prime minister in the mid–19th century.

Like Larry, he's being recruited from Battersea Dogs and Cats Home in an attempt to catch the mice scurrying around civil servants' offices.
Sources said he would initially live in the permanent secretary's office before being given a shelter in the Foreign Office's main courtyard and "free rein of the place".
The move comes after Freya, the tabby belonging to chancellor George Osborne, was moved to the Kent countryside in 2014 after getting in one too many scrapes.
Freya was well-known for her insatiable roaming habits, and Foreign Office staff were used to seeing her happily wander into high-level meetings.
One government staffer told BuzzFeed News: "Freya's been missed so much and everyone's looking forward to having a cat around the place again."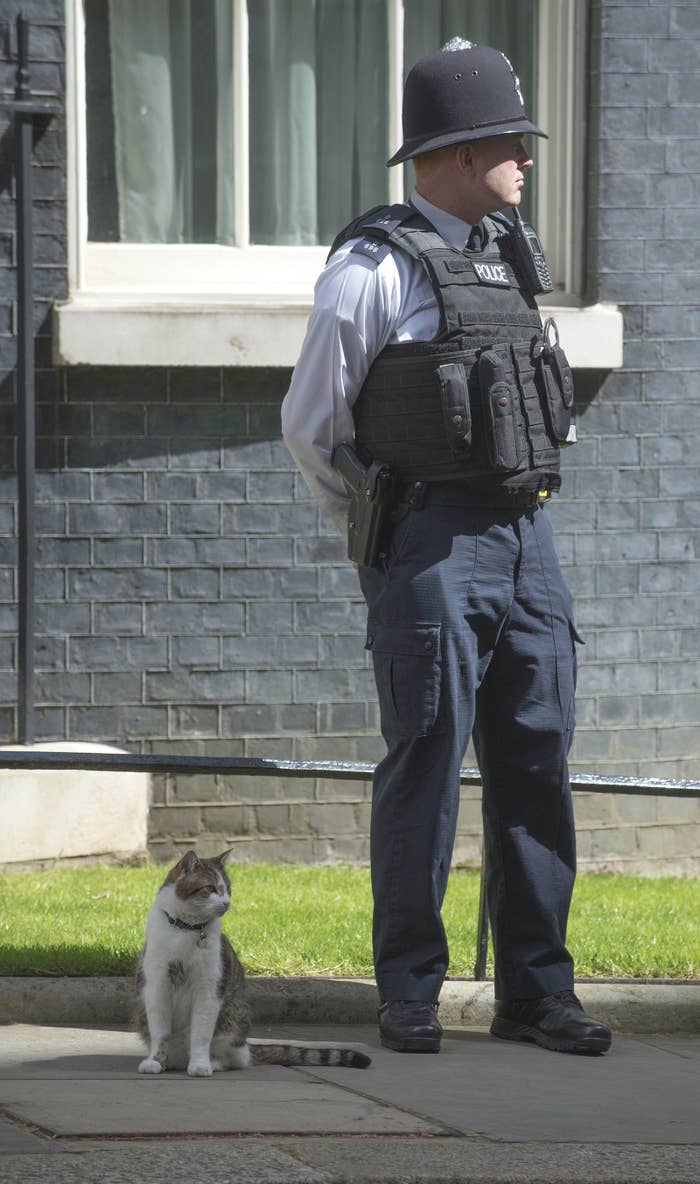 Palmerston's food and lodgings will be paid for by cat-loving staff, and a cake sale will be held in the Foreign Office on Tuesday to help raise funds for his upkeep, BuzzFeed News understands.
A Foreign Office spokesperson said: "Palmerston is HM Diplomatic Service's newest arrival and in the role of FCO Chief Mouser will assist our pest controllers in keeping down the number of mice in our King Charles Street building.
"Palmerston's domestic posting will have zero cost to the public purrse as a staff kitty will be used to pay for him and all aspects of his welfur.
"We have worked closely with Battersea Dogs and Cats Home on Palmerston's deployment and they have inspected his new home, as they do for all pawtential new owners of their rescue cats."
Larry was adopted by Number 10 as "chief mouser to the cabinet" in 2011 in a bid to tackle the building's rodent problem. But he quickly earned a reputation for snoozing, rather than mousing.
His life was turned upside down a year later when Osborne's cat, Freya, who had been missing from the family home for three years, was suddenly found safe and well.
She had been living as a stray but was moved into Downing Street to be reunited with the Osborne family. But her taste for adventure never left her, and she was often found in places she shouldn't have been.
Freya regularly had to be collected from the Red Lion pub, which involves crossing four lanes of traffic to get to, and was once carried back from Trafalgar Square by a Number 10 aide.
In 2014 she spent the night on a houseboat in Vauxhall, central London, after wandering almost two miles from home. The final straw came when she survived being run over on Whitehall that August. Osborne thought she would be safer living outside London.