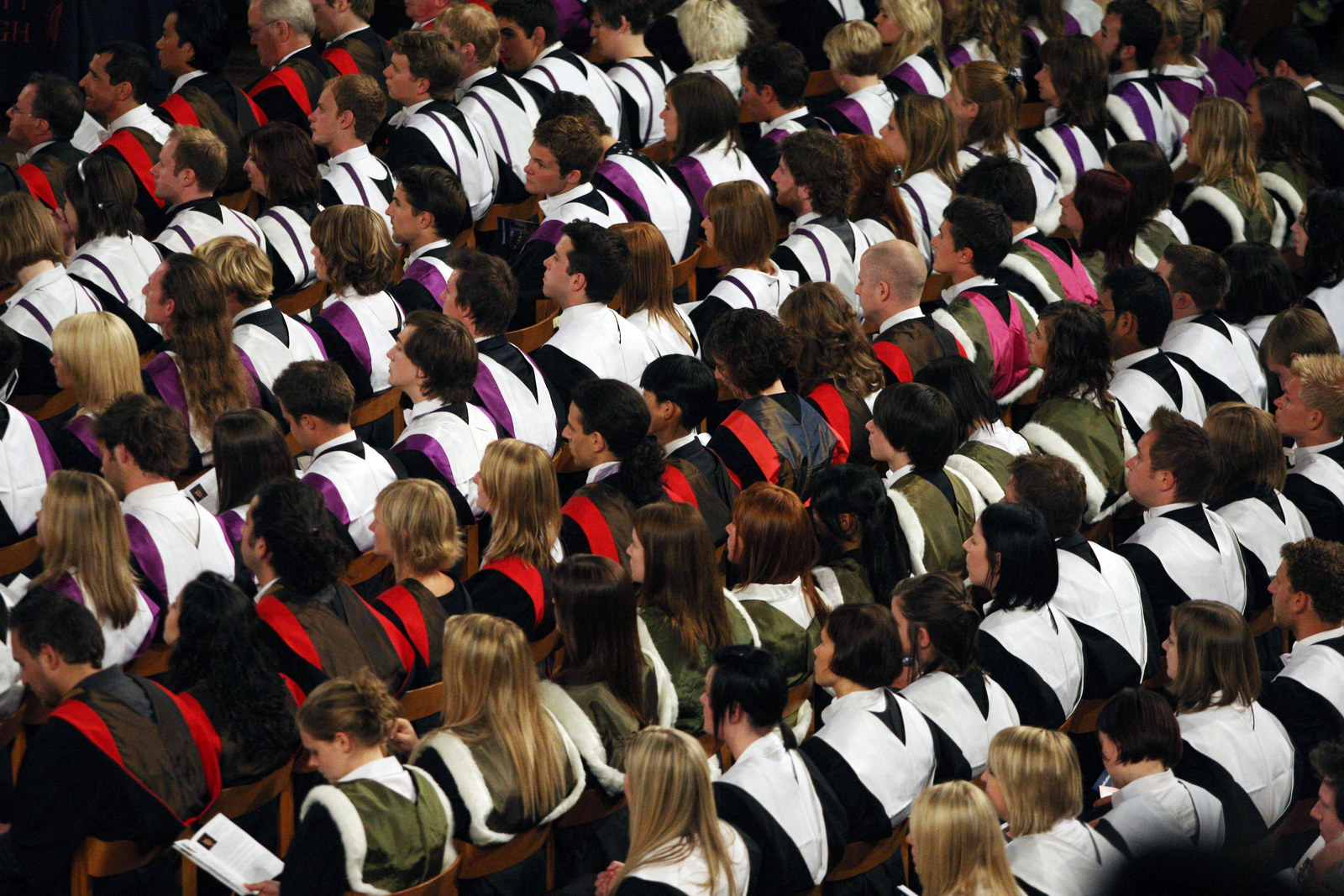 Chancellor Philip Hammond will this week announce an end to graduates inadvertently overpaying their student loans.
In his Budget on Wednesday, he will concede that tens of thousands of graduates are wrongly having money taken off their wages after they have paid off their student loans in full.
Labour said the move was long overdue and that it was "outrageous" some people had overpaid tens of thousands of pounds.
It comes after a debate in the Commons on Monday in which ministers admitted there were problems with data-sharing between HM Revenue and Customs and the Student Loans Company.
Steve Lamey, the former head of the SLC, last week blamed HMRC for the overpayments – saying it refused to share monthly information with him. The Treasury has now pledged that a new data-sharing system will be in place by April 2019.
Official figures show that 86,000 people with a student loan overpaid in 2015-16, with an average overpayment per graduate of £592 – a total of £51 million. Some people overpaid by more than £10,000 each.
Graduates are currently given the option of paying their student loan via direct debit in the last two years they are due to finish – meaning they don't overpay.
But those who carry on paying through the tax system can pay for up to 12 months longer than they should. They then face a long wait to have this money refunded, with a very low rate of interest.
Universities minister Jo Johnson said on Monday that the government took the issue "extremely seriously".
He said: "We do want to see close and effective cooperation between HMRC and SLC, so that we avoid the risk to the extent we possibly can of students overpaying when they repay.

"I understand that the Chancellor of the Exchequer will be considering this issue further in the Budget just later this week."
In a statement to BuzzFeed News, Labour's shadow higher education minister Gordon Marsden said: "Labour has long called for action on the scandal of graduates overpaying, and it is well past the time that ministers should have stepped in.
"Students are already facing a lifetime of debt thanks to the Tories hiking fees and scrapping grants, so it's outrageous that some have had as much of tens of thousands wrongly taken from them on top of what they owed.
"There's no time to waste, so we hope that the government has finally listened to us."
The move is part of a package aimed at winning over younger voters. Hammond announced in October that the earnings threshold for student loan repayments will be raised from £21,000 to £25,000 a year – a cost to the Treasury of £2.3 billion.
BuzzFeed News understands that Hammond is also preparing to slash stamp duty for first-time buyers, in a bid to help more under-40s get on the housing ladder.
And he will announce a new railcard for people aged between 26 and 30 – just like the one for 16- to 25-year-olds.