The chair of UKIP's youth wing was once given a police caution for common assault following an incident in a nightclub, BuzzFeed News can reveal.
Jamie Ross McKenzie, who ran as a parliamentary candidate in West Ham last year, was cautioned for assaulting a bouncer, UKIP confirmed.
The incident came to light in a four-page dossier alleging "top-tier cronyism" in the party. It was written by UKIP aide Jay Beecher, who worked as campaign manager to failed leadership candidate Lisa Duffy.
UKIP strongly denied claims that the assault was racially motivated. A spokesperson said the incident had happened "years ago" and party bosses had long been aware.
The claims and counter-claims show that internal battles are still raging within UKIP despite the election of a new leader, Diane James, and pleas for unity at last week's party conference.
Beecher said the assault had been kept quiet by party bosses because Ross McKenzie worked on James' leadership campaign during the summer – a claim that has been denied by UKIP HQ.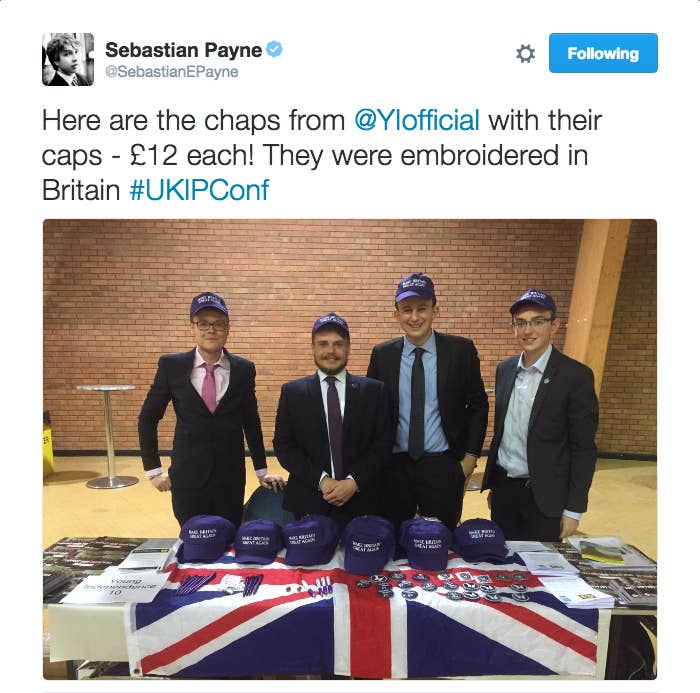 Ross McKenzie, an interior designer in his late twenties, was elected chair of UKIP's youth wing Young Independence in July. He is a high-profile figure within the party and gave a speech to UKIP's conference in Bournemouth last Saturday.
A spokesperson for UKIP said: "Jamie Ross McKenzie was given a police caution for common assault a number of years ago. Any claims of racial abuse were thrown out. He informed the party back in 2014 when he was applying to be a parliamentary candidate."
Beecher told BuzzFeed News he had long complained to party bosses but no action had been taken. "Rather than remove Jamie Ross McKenzie from the party, he was rewarded by being given the honour of closing the party's conference in Bournemouth," he said.
"It's outrageous, and it's sending a worrying message about the direction in which our party might be heading under Diane's leadership.
"I'm sick of people moaning about injustices, yet doing nothing about them. I'm not like that. As a last resort, I'm happy to remove the carpet which the powers that be are trying to sweep these serious issues under."
BuzzFeed News has contacted Ross McKenzie for comment.
He came third in the race for West Ham in May 2015 with 3,950 votes. The seat was won by incumbent Labour MP Lyn Brown with 36,132 votes.