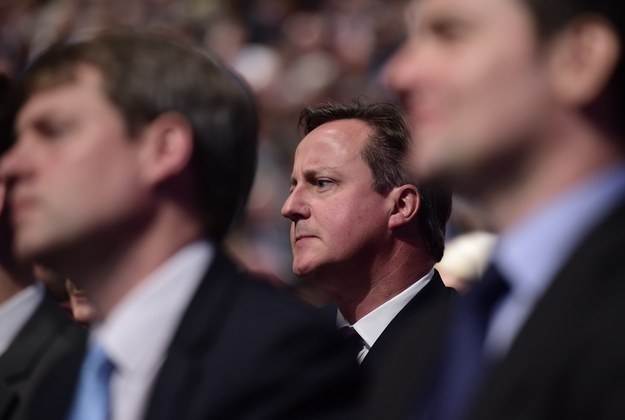 The Conservative party conference is over for another year. For four days, Tory members have been congratulating themselves on their general election victory and toasting Jeremy Corbyn's election as Labour leader.
David Cameron has been in high spirits, ending the conference with an attack on Corbyn and an "assault on poverty". But apart from a row over tax credits, the gathering in Manchester was relatively news-free. There was just one thing everyone was talking about in the bars – who will become the next Tory leader?
By letting slip that he does not want to serve a third term as prime minister, Cameron has inevitably kickstarted a leadership contest. Even though he's not expected to step down for another four years, the spotlight is already moving on to his potential successors.
This week all eyes were on three people – chancellor George Osborne, home secretary Theresa May, and London mayor Boris Johnson. And some Tory backbenchers were not amused.
Andrew Bridgen, MP for North West Leicestershire, told BuzzFeed News: "I don't want three and a half more years of this. We've got a country to run; there are far more important things than being in a debate about who's going to be the next leader. For most people it's a big turn-off: It looks so self-indulgent."
Another MP told us: "It's a potential problem if we start presumptuously talking about the 2020 Tory prime minister. We've got four years to go and we need to get on with the job. But it's a bit like people speculating about who will win the World Cup. We've got an EU referendum and reshuffles and changes to the economy to get through yet. Labour could change their leader. Anything could happen."
The next Tory leader will be decided by a ballot of party members, after two finalists have been selected by MPs. One backbencher insisted that potential leadership contenders were right to start "proving themselves" on the national stage and in parliament. "They need to prove to us that they can do this," they said.
Osborne left Tory members in no doubt of his intentions when he gave his conference speech on Monday. The hall in Manchester filled up fast in advance, with dozens of people standing in the wings. Osborne's delivery was careful, sticking closely to the script. But the content went far beyond the usual chancellor's speech. Resisting the temptation to revel in the Tories' decisive victory in May's general election, he urged the party not to "rest on our laurels" and try to understand why so many voters had not voted Conservative.
In a clear grab for Labour's territory, he said the Tories were "now the party of work". He was self-assured, measured, and in control. And yet – the reception to his speech in the hall was muted at best. Many of his key phrases received just a smattering of applause and while he did receive standing ovations beforehand and afterwards, they seemed rather mechanical.
Tory delegates are not usually the most excitable bunch. That's partly because Conservative conferences are carefully stage-managed, with scripted "chats" between speeches that can lull most people into a stupor. But even Osborne's pre-speech video – featuring the chancellor in a series of hi-vis vests on building sites – failed to get the crowd going.
Heidi Allen, Tory MP for South Cambridgeshire, summed up the feelings of many. "I have to be honest – for me I have never really… I couldn't picture him as a future leader," she told LBC Radio. "Am I allowed to say it? Too smooth."
Osborne is clearly the continuity candidate, the man who would carry on his old friend Cameron's legacy. But his polished public persona often leaves people a bit cold. In private, he is actually far more relaxed and fun – more so than Cameron, who is more buttoned-up – but that personality fails to reach the TV screen.
Osborne has long been wooing MPs in the tea rooms and bars in preparation for his leadership bid, and does have many onside. He knows the support of colleagues is crucial. One frontbencher was full of praise for Osborne's reaching out beyond the Conservative base. "It's exactly what we should be doing," they told us. "We need to show people outside the Southeast we're on their side." Another MP said: "George has got enough friends to make sure he's one of the final two candidates."
Yet the growing row over cuts to tax credits – which could cost families more than £1,000 a year – cast a shadow over Osborne's big moment. His team was not impressed with a key line from Boris Johnson's speech, briefed to journalists just hours later, saying the Tories must always "protect the hardest-working and lowest-paid".
Johnson and Osborne had similar messages for the party in terms of trying to attract non-Tory voters. But Johnson's riotous speech on Tuesday, widely seen as one of his best ever, had the audience on the edge of their seats. Appealing to the people "who get up in the small hours or work through the night", Johnson said the Tories must close the gap between the richest and poorest in society.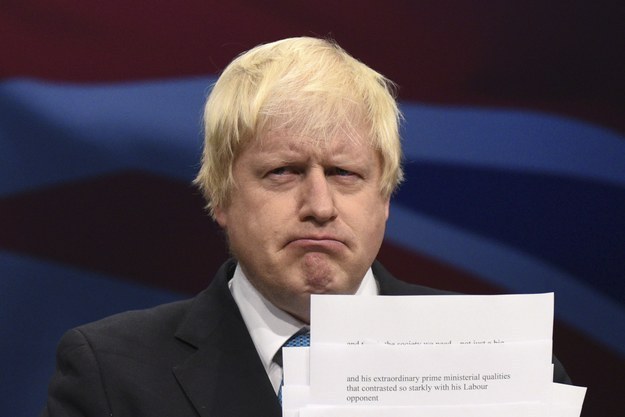 Johnson is always treated like a major celebrity at Tory conferences and this one was no different. But he knew the stakes were higher this time. He is no longer simply London mayor, but now in parliament as an MP. He needed to compete with Osborne and May as a heavyweight – but currently lacks a department from which to announce new policies.
Instead Johnson pointed to his record in office as mayor, saying he had improved the lives of the poorest by cutting crime and road deaths. He was full of praise for Cameron and his "extraordinary prime ministerial qualities", perhaps because Johnson is keenly aware that the PM is in control of next spring's reshuffle.
And there were some sneaky jabs at Osborne. Referring to the chancellor's "we are the builders" speech, he also warned "you can't be a builder" without Crossrail 2. In a swipe at his "northern powerhouse", Johnson said Battersea was probably now known in the Treasury as the "Wandsworth powerhouse". The speech – packed full of jibes at Labour's "vested interests and interesting vests" – was greeted by wild cheers and applause by Tory members.
It is MPs, though, that might be the sticking point for Johnson. Some say he hasn't done enough to win over colleagues in Westminster and is unlikely to make it on to the final ballot. His popularity among voters though – he's long been known as a Heineken Tory, reaching the parts of the electorate others can't – could see him cross the line if he makes the shortlist.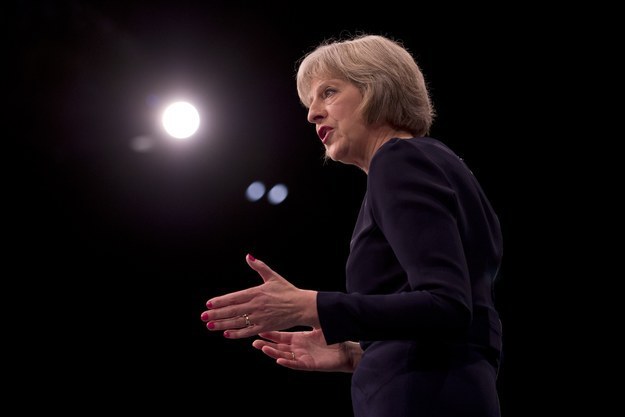 The delight in the hall at Johnson's speech was no doubt partly down to relief after hearing a highly serious, hardline speech from May beforehand. The home secretary, not known for big laughs at the best of times, went all out to get people's attention and distinguish herself as the right-wing candidate with a doom-laden speech about the perils of mass migration.
May had the audience in the palm of her hand. Delegates listened to her with respect and there was big applause for lines including: "There is a limit to the amount of immigration any country can and should take." This was a speech aimed not only at the right of the party but also at floating voters who have real concerns about immigration in their neighbourhoods. One MP said: "Theresa was just reminding people that she was there." But May's team was taken aback by the negative reaction to her speech from commentators and lobby groups.
The Institute of Directors, which represents business leaders, didn't hold back. "We are astonished by the irresponsible rhetoric and pandering to anti-immigration sentiment from the home secretary," its director-general, Simon Walker, said. Boris Johnson's sister Rachel also told LBC Radio she was "slightly depressed" by the speech. She added: "An MP saw me and he said: 'Don't worry, Rachel, Tuesday of conference is always National Front day'."
And London mayoral candidate Zac Goldsmith said: "My critique would be that there wasn't enough emphasis on how much we benefit from immigration." One Tory delegate told BuzzFeed News: "She made a lot of people feel very uncomfortable. This 'stop the world, I want to come off' attitude isn't where we are now." Another took aim at her pledge to overhaul asylum laws: "What's she been doing for the past five years?"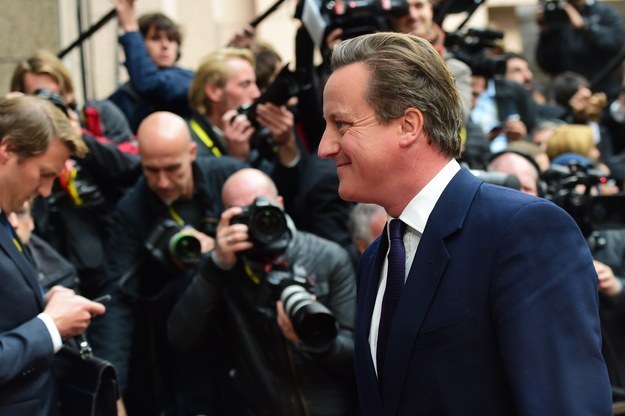 Meanwhile Cameron is making it clear he's not going anywhere for a good few years. In his own conference speech, he branded the 2010s the "turnaround decade" – making clear there's a way to go yet.
He has insisted he isn't backing any minister as his successor – although he has only named Osborne, Johnson, and May as potential candidates so far. But he is unlikely to stand down until 2019 and a lot can happen in four years.
Education secretary Nicky Morgan is among the senior MPs keen to throw their hat in the ring. Welsh secretary Stephen Crabb and business secretary Sajid Javid are also preparing for a run.
A Labour party source said the opposition was far more nervous about fighting Crabb – who had grown up in the "real world" – than Osborne or Johnson.