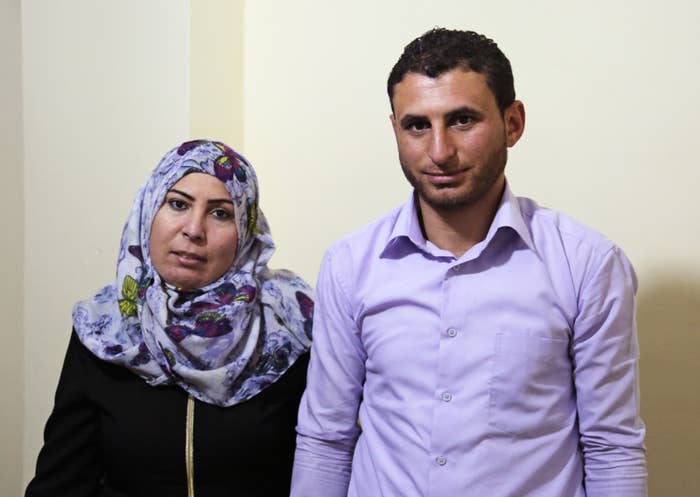 Alia smiles as she remembers her home in the Syrian city of Homs. Back there, she lived on a six-acre farm with her husband and her mother where they grew tomatoes, grapes, and olives, some to sell, some to eat. Alia spent her days out in the sunshine planting while her husband worked as a painter and decorator. They were happy.

Now they sit cross-legged on the floor of their small apartment in Amman, Jordan, where the walls are bare and the traffic outside is relentless. A small oil heater keeps off the January chill. They have been living here for almost three years, after their farm was hit by a missile one sunny afternoon. Two of their neighbours died in the blast.
It took four sleepless days and nights to cross the desert to reach Jordan. The young couple and Alia's mother travelled from car to car, avoiding checkpoints, paying drivers the little money they had left. At the border, they stayed in the sprawling Zaatari refugee camp for two weeks before travelling to Amman.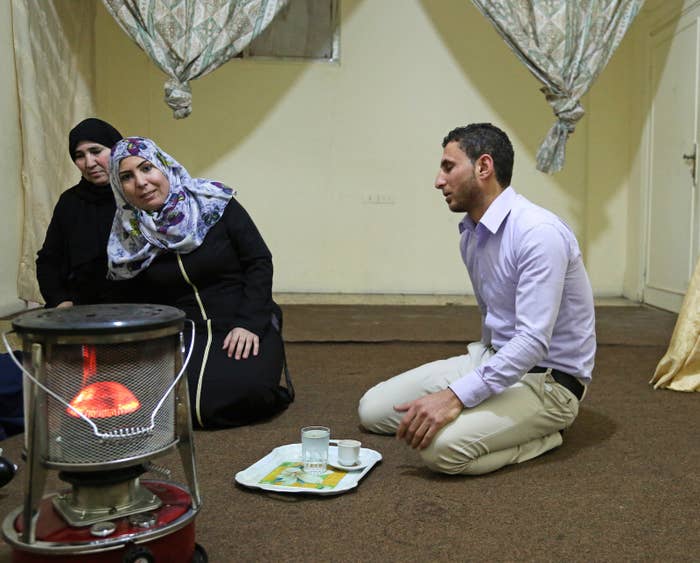 They feel safe now – but life is far from easy. Alia's husband, Ibussam, 25, is frustrated that he can't get a job because the Jordanian government won't give him a work permit. It's up to Alia, also 25, to pay the rent – she's been given some training as a hairdresser by UK-funded charity Care International to run her own small business from the apartment, mainly for friends and neighbours.
Alia and Ibussam are among the 4.6 million Syrian refugees now living in neighbouring countries after fleeing the bombs raining down on their homes. Yet the vast majority of working-age refugees are unable to work legally and hundreds of thousands of children have no school to go to, thanks to tough restrictions from host countries nervous of their impact on the workforce and public services.
Now the UK government is heaping pressure on Jordan and Lebanon to change course and allow Syrian refugees to work, in an unashamed attempt to stem the flow of migrants coming to Europe. Ministers hope that a global summit in London on 4 February will lead to "historic" deals being done with the two countries to ensure more Syrians can get jobs. This is a definitive shift in Britain's approach to aid, a recognition that the civil war – which has already lasted almost five years – is not likely to end any time soon.

When the conflict began, the UK's focus was on lifesaving aid, providing food and water to the desperate families caught up in the crisis. Then attentions turned to getting people through the first freezing-cold winter. But as the sheer scale of the crisis becomes clear, with millions of Syrians fleeing their homes and searching for a new life elsewhere, the need for a long-term response is overwhelming.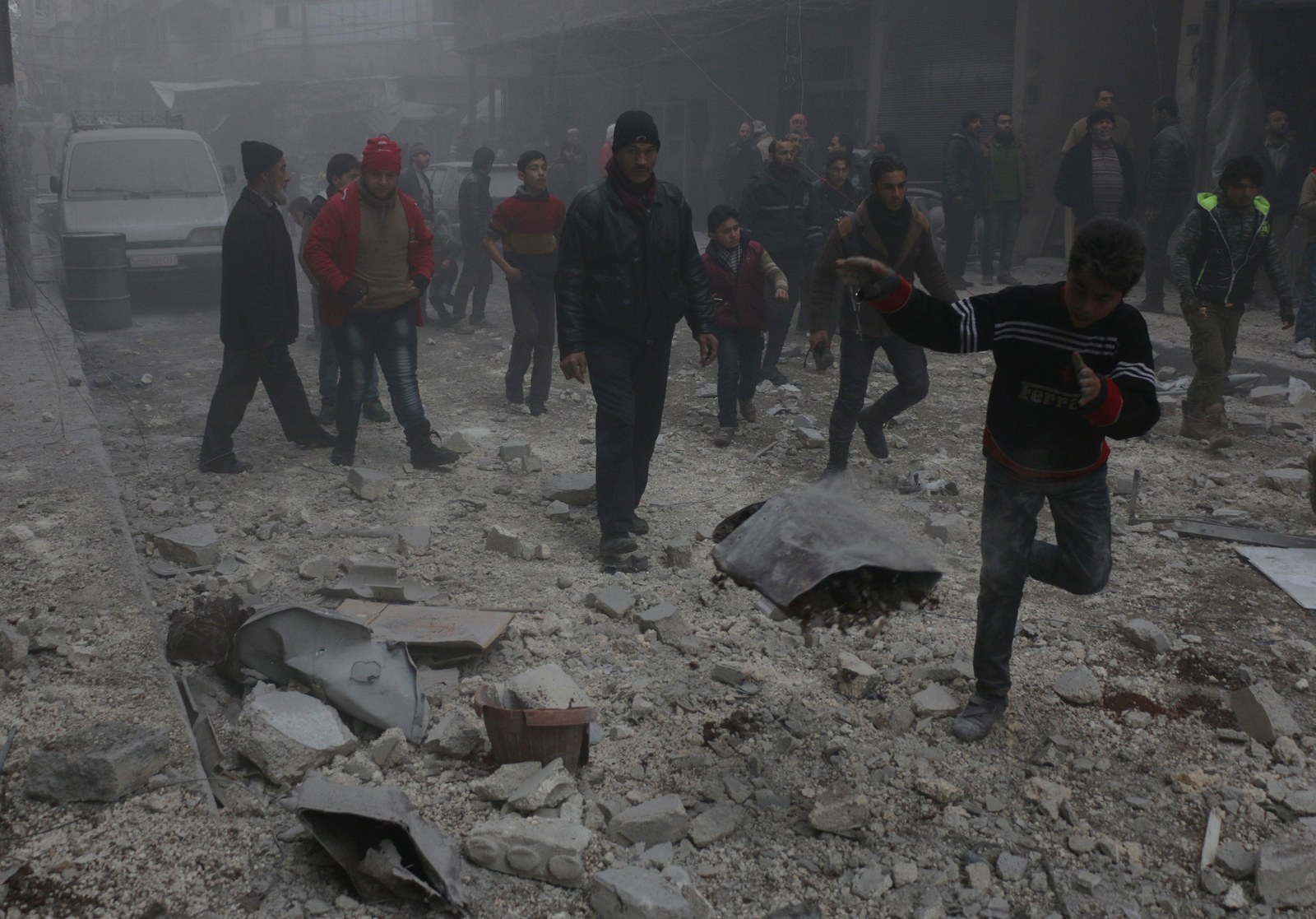 More than a million refugees and migrants crossed into Europe last year, many risking their lives on flimsy boats – triggering major division between EU countries over how best to deal with the influx. The Syrian conflict has been the biggest factor behind the mass migration, although tensions elsewhere in the Middle East and Africa are also to blame.
Britain has agreed to resettle just 20,000 Syrian refugees over five years from camps in the region, compared to the hundreds of thousands accepted by Germany last year alone. A coalition of 27 charities, including Oxfam and Amnesty International, warned earlier this month that the UK's response is "clearly inadequate" and that Britain should be doing much more to help refugees already in Europe. But the government is resolute in its approach to the crisis – to keep Syrians in the Middle East.
BuzzFeed News joined international development secretary Justine Greening on a visit to Jordan and Lebanon ahead of the summit next month, where the UK hopes to get both countries to sign "compacts" on providing jobs and education to Syrian refugees.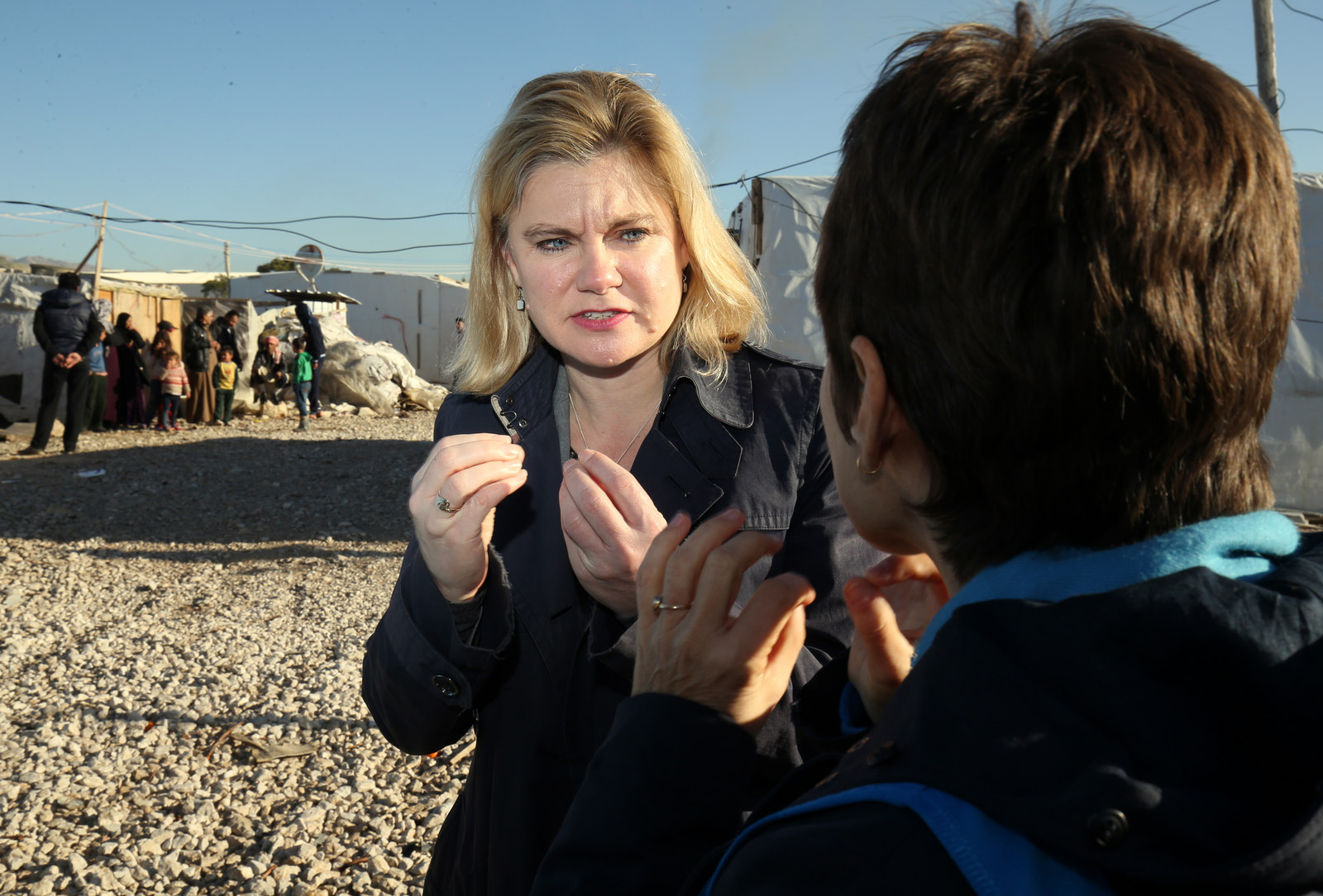 The Syria Donors Conference, co-hosted by the UK, Germany, Norway, Kuwait, and the UN, also aims to raise billions of dollars to plug a huge shortfall in international aid. The total global fund was only half full last year – despite Britain pledging over £1.1 billion – and cuts in aid are driving more Syrians towards Europe.
"What we really understand more than ever now is that people aren't just refugees for a year or two – the average time for a refugee is 17 years," Greening said. "So if you look at the humanitarian system, it's a bit like having an NHS where all you've got is an A&E department.
"When a UN appeal is only 50% funded there's a real struggle just doing the lifesaving support, getting people through today and tomorrow. [But] what's getting missed is year two, year five, year ten, and that means broadly at least two things – education for children but also jobs."
Turkey hosts the biggest number of Syrian refugees – over 2.5 million – and has been handed €3 billion by the EU to keep them in the country and stop them migrating to Europe. But the impact of refugees on Lebanon and Jordan has been massive given their relatively small populations. Lebanon, a tiny nation on the eastern coast of the Mediterranean Sea, hosts over 1.07 million Syrian refugees while Jordan, a desert kingdom further south, has almost 633,000.

It means that around 1 in 5 people in Lebanon are now Syrian refugees – the equivalent of 13 million extra people in Britain. The influx is making many Lebanese people, and their government, increasingly nervous. Lebanon already hosts over half a million Palestinian refugees, whose families fled to the country when Israel was created in 1948. Half of them still live in refugee camps almost seven decades on.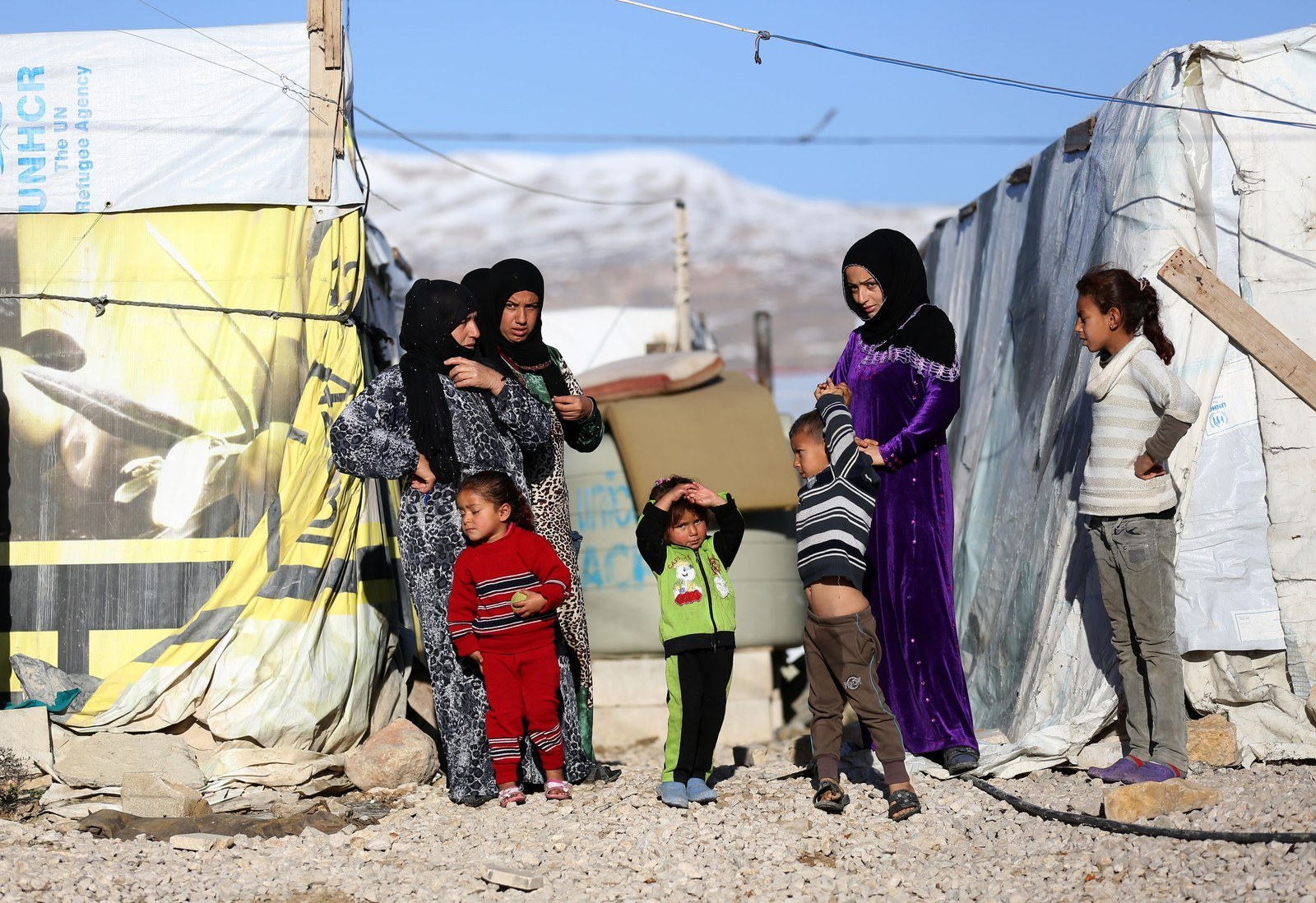 One British official told BuzzFeed News that when Syrian refugees started arriving in Lebanon, there was huge solidarity. "Then the numbers grew and they described it as a tsunami," they said. "It's understandable; they still have Palestinians here from 60 years ago and they're terrified it will happen again."
And attitudes have hardened in recent months. A report by Human Rights Watch last week found that tough new regulations in Lebanon had seen most Syrians lose their legal status in the past year. Syrian refugees are now faced with prohibitive levels of paperwork and fees of at least $200 a year to renew their residency permits.
Refugees are sorted into two categories: those who are UN-registered and those sponsored by a Lebanese citizen. It is this sponsorship route that is putting refugees at risk of abuse and exploitation, the report found. One Syrian told Human Rights Watch how his boss makes him work 12 hours a day at his shop like a "slave", and threatens to cancel his sponsorship if he refuses.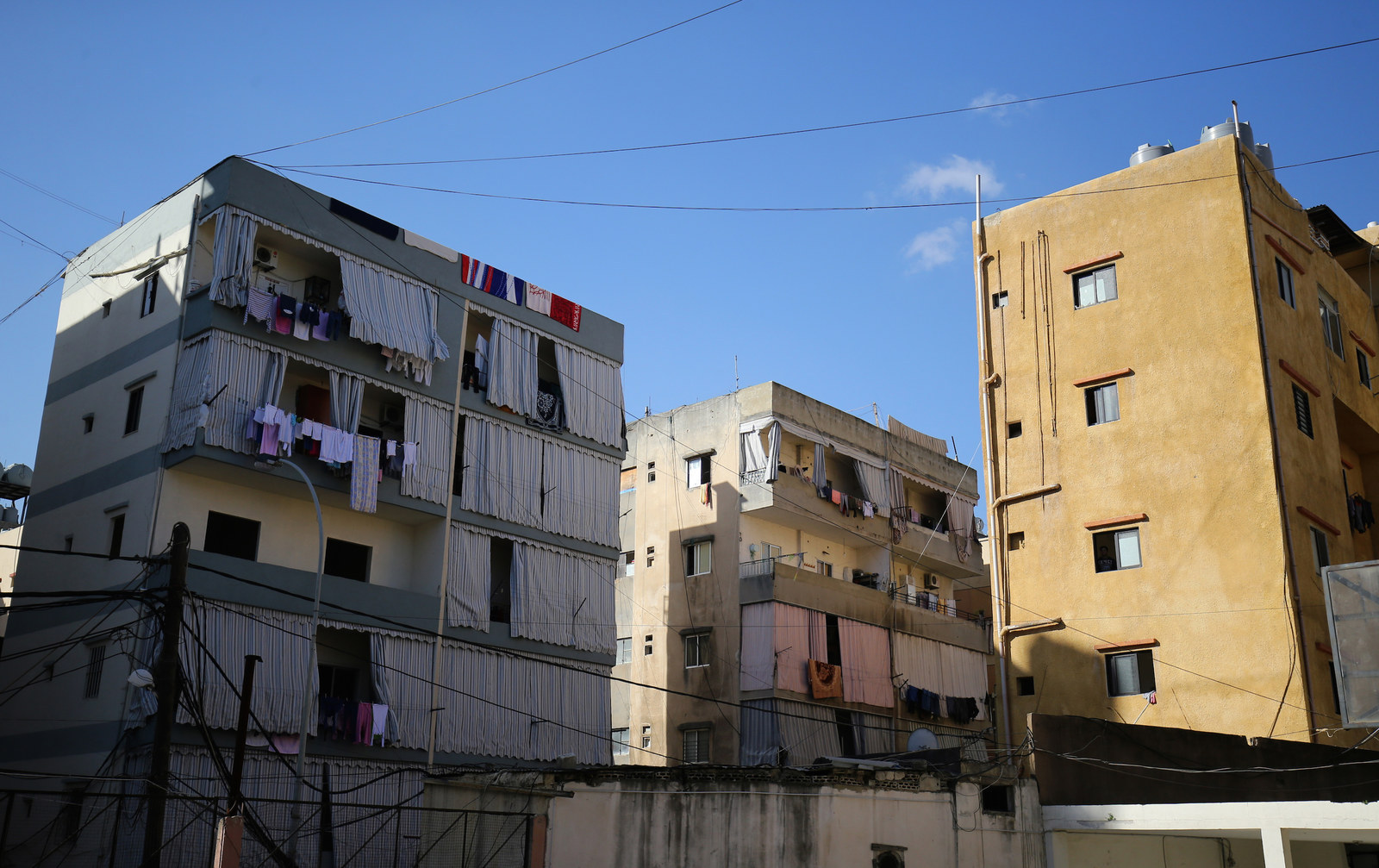 The crackdown in Lebanon means many Syrian refugees are now living illegally, meaning they can no longer cross checkpoints or complain to the police if they are the victim of a crime.
The situation is similar in Jordan, which also tightened its admissions policy as the scale of the crisis became clear. Since mid-2013, the only land access route into Jordan for Syrian refugees has been a remote stretch of desert in the northeast of the country. Around 16,000 people are now gathered there, in a rocky area without shade, with just a few dozen allowed in each day.
The change in attitude from Lebanon and Jordan means many Syrian families are now pooling resources to send a husband or son to Turkey, where they can make the often perilous journey to Europe and seek asylum.
This is what Britain is trying to stop happening. The government wants to slow down the flow of refugees into Europe by piling pressure on Jordan and Lebanon to open up jobs and schools to Syrians. But it won't be easy. Greening told us that achieving any kind of agreement at the London conference would be "really groundbreaking and historic".
She said: "This does require political will on the side of Jordan and Lebanon and that's a big ask of them. I absolutely understand how difficult some of these decisions are.
"But I think increasingly they've reached the same conclusion I've reached – which is if they can make that leap of faith to say 'We can change our labour laws, maybe allow people to work legally', fundamentally that could pull in investment [so there] aren't just jobs for refugees but jobs for their people, which they need to create growth.
"In the long term, refugees will be able to go back home and the jobs will still be there, with maybe 100% Jordanians in them."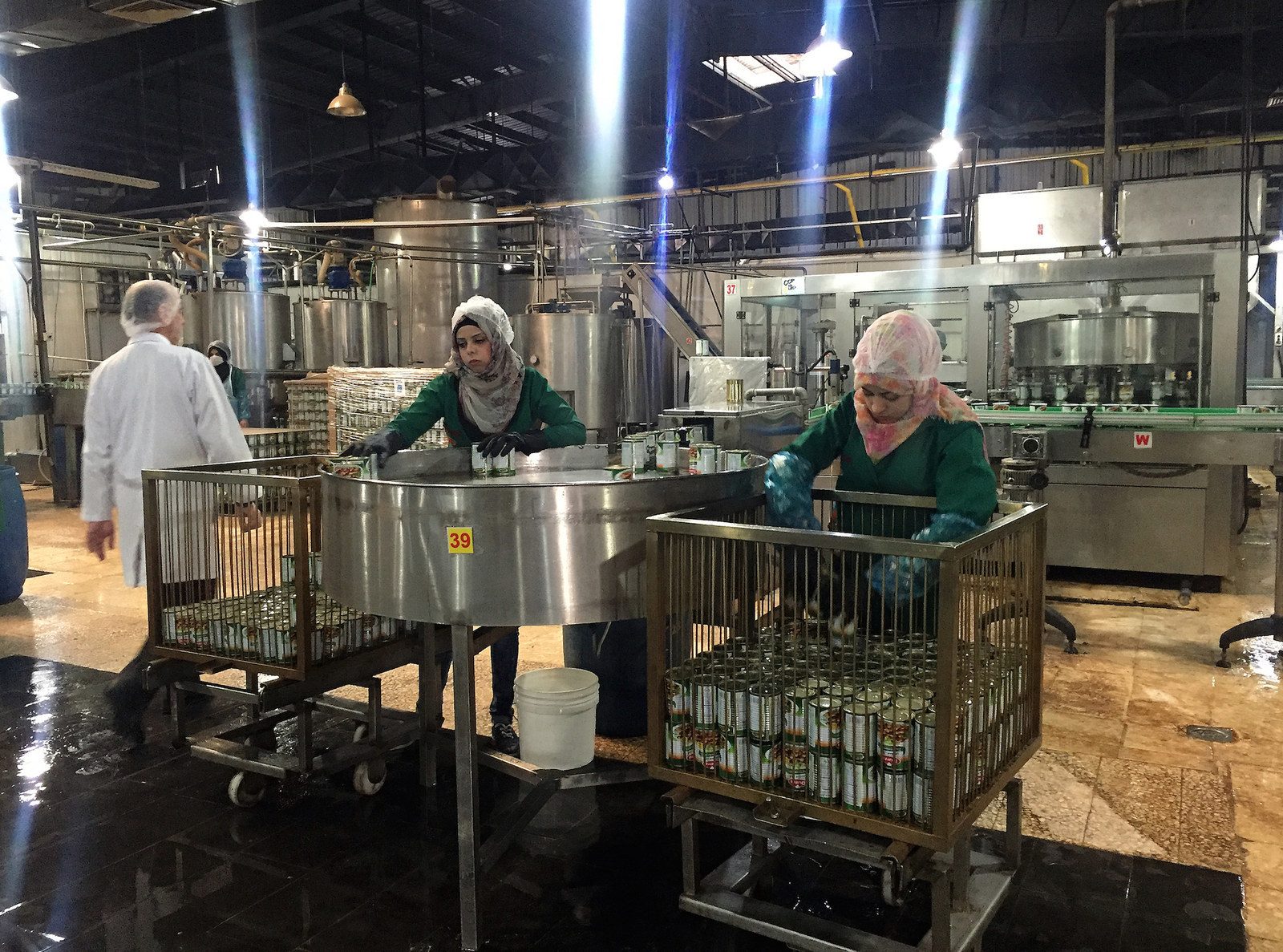 And yet local inhabitants don't seem sold on the idea. When Greening gave a short interview to the BBC in Jordan, some hit back on Twitter pointing out that Britain was only accepting 4,000 Syrian refugees a year. Jordanians worry their jobs are being put at risk and their schools and health services overrun by a wave of immigrants.
"There is unemployment among the people of Jordan and that's a very understandable response," Greening said. But she was unapologetic about the push for jobs and education being in Britain's "national interest". Not only will it stop more people coming to Europe but it will help prevent extremism, she claimed.
"These are not people who left Syria and thought 'I'm going off to Europe'," she said. "It's obviously been the last resort for them to come to Europe when they felt they had no other choice. Actually if you can fix the job bit, you fix a lot of other things at the same time. You enable host communities to live together better, you're helping local shops, you're helping pay for education. Then you look ahead – how do you combat extremism? Fundamentally you combat extremism by giving people hope for a better future."
The UK is pushing for Jordan to expand its "development zones" – essentially industrial parks that woo companies with low corporation taxes and no payroll tax on foreign employees. The aim is to provide a space for the large numbers of Syrian business leaders displaced by the war to relocate their firms – and encourage other employers to take on more Syrian refugees.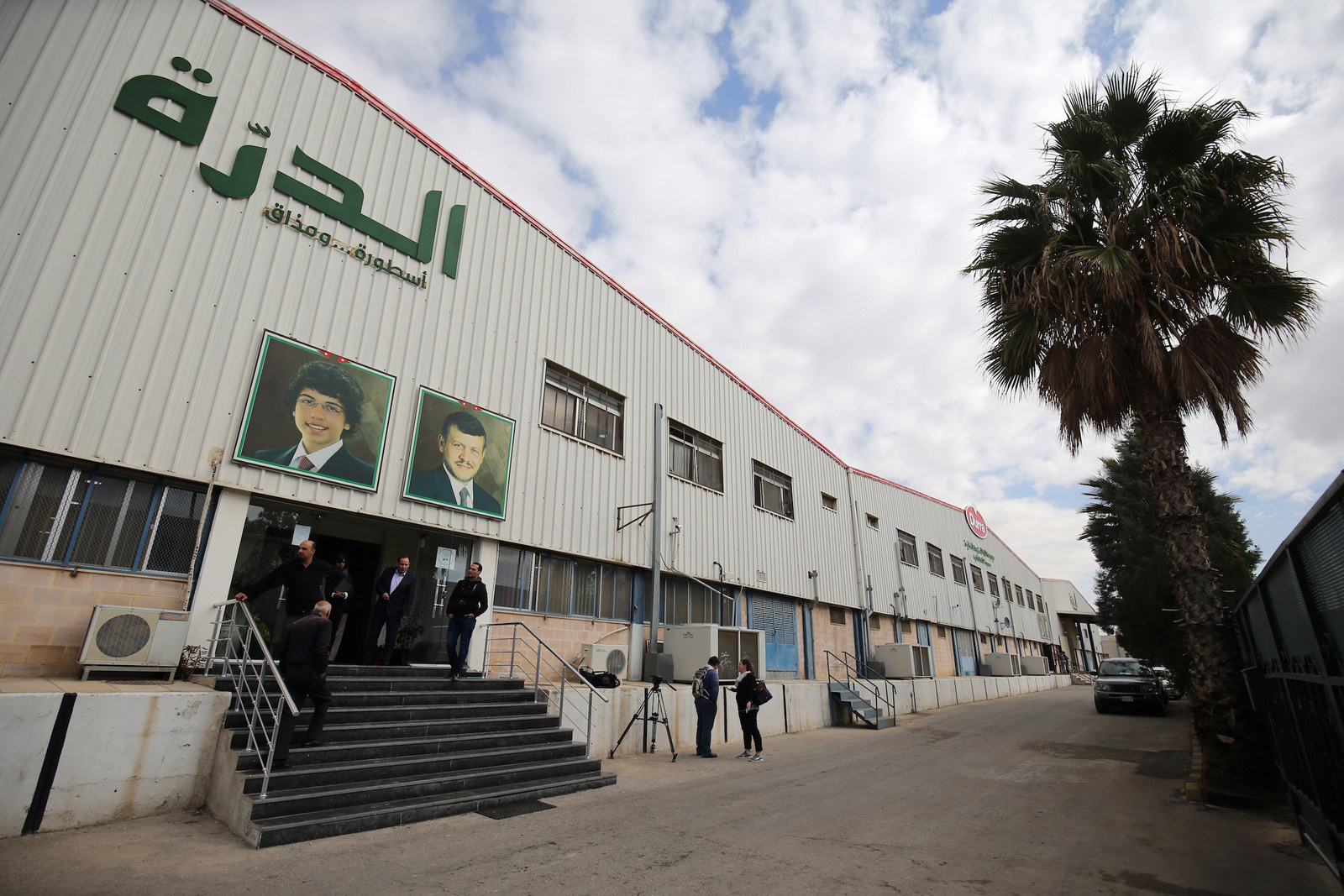 BuzzFeed News visited one such zone in the northern city of Irbid, where food giant Durra relocated its headquarters from Syria in 2012. Dozens of women were out on the factory floor, stacking tins of chickpeas ready to be exported across the world. Of the factory's 500 employees, around a fifth are Syrian refugees.
We met general manager Mohammad Khair al-Nen in his office, where tins of beans, jars of olives, and bottles of vinegar were proudly displayed in a cabinet. "It was my duty to help Syrians come to Jordan," he told us through an interpreter. "This is somewhere they will always be welcome."
One employee, Salma Ahmed, 27, quietly told how she left her home near Damascus with her sister in 2013 after their parents were killed in the bombing. "The situation was very bad and it was getting worse, everybody was leaving," she said. Asked if she was happy in Jordan, she hesitated before replying: "One day I hope to go back. I miss my home, my neighbourhood."
Fatima Joma, 37, who escaped Syria three years ago, added: "At first it was hard to adjust to working here but I'm getting used to it." She was an Arabic teacher before the war started – now she spends her day stacking tins.
Her children, aged 9, 10, and 15, are in Jordan with her but her husband is still in Syria and she cannot contact him. "Of course I want to return," she said. "As soon as the conflict ends, however long it takes, I'll go back."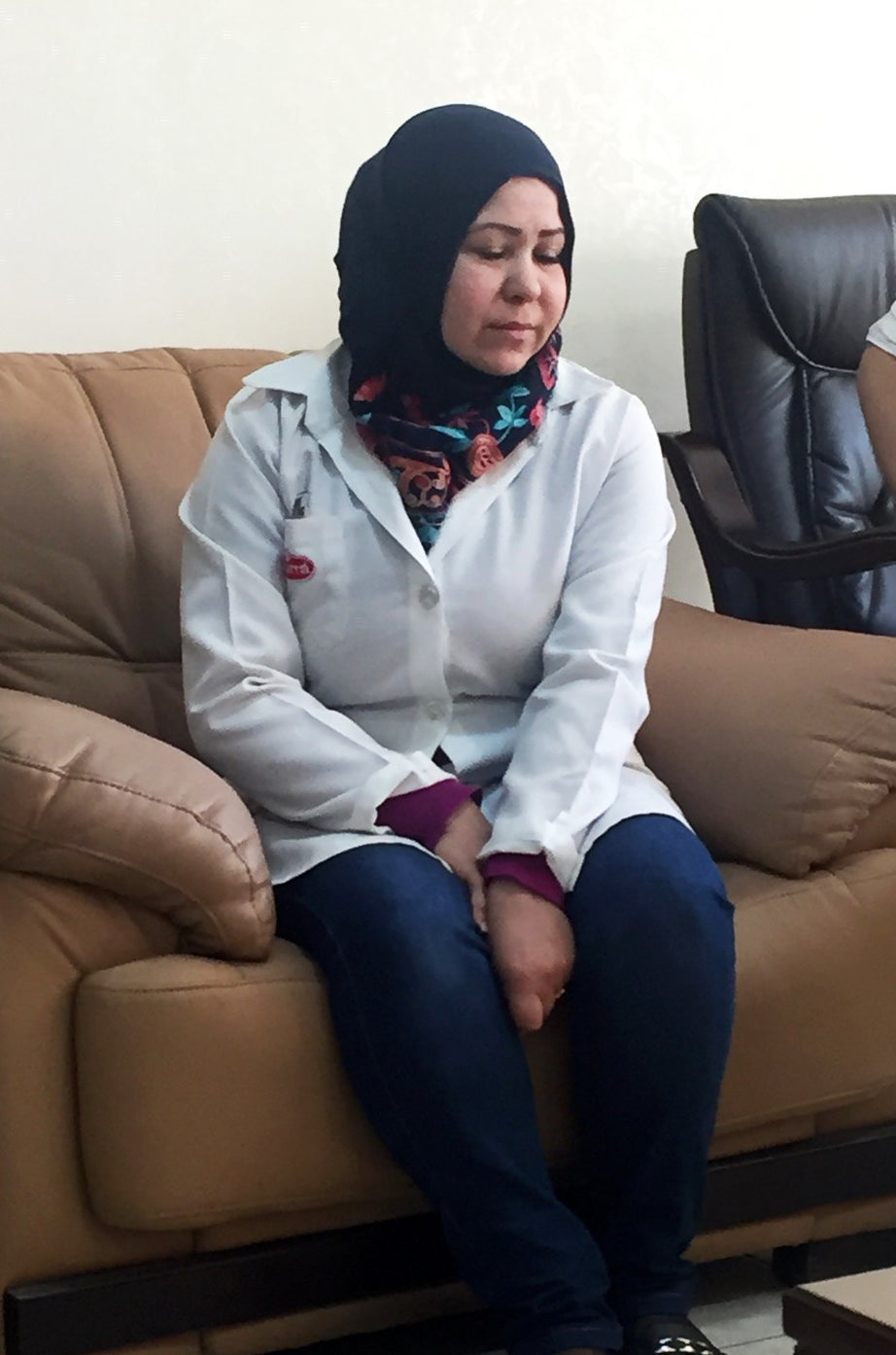 Salma Ahmed, who works at the Durra factory in Irbid (left), and employees at work
Al-Nen said he wasn't the only Syrian businessman offering jobs to refugees. "A lot of others in Jordan are helping also," he said. "We want to make sure people stay in the region because otherwise this immigration will benefit Europe." But he pointed to "obstacles" from Jordan's government; annual work permits for Syrian refugees cost around $400 a year, and the firm is paying their rent on top of that.
Officials from the Department for International Development insist this is not just about creating blue-collar jobs for cash-strapped Syrian refugees. They hope professional and skilled workers – teachers, lawyers, engineers – will eventually be able to find similar jobs in Jordan and Lebanon, or move their own companies across the border as al-Nen has done.
Justin Forsyth, chief executive of Save the Children, told BuzzFeed News that Syrians were "some of the most successful businesspeople in the world". He said: "You go anywhere, the Middle East, Asia, Africa, and it's Syrians who are entrepreneurial.
"So actually if you can unlock that potential they will also create jobs for Jordanians, Lebanese, and others. It's not just about giving Syrian refugees menial low-paid jobs, it's allowing them to create wealth. That means not just work permits, it's investment, it's allowing factories to be set up, it's small grants for entrepreneurs to set up their own businesses."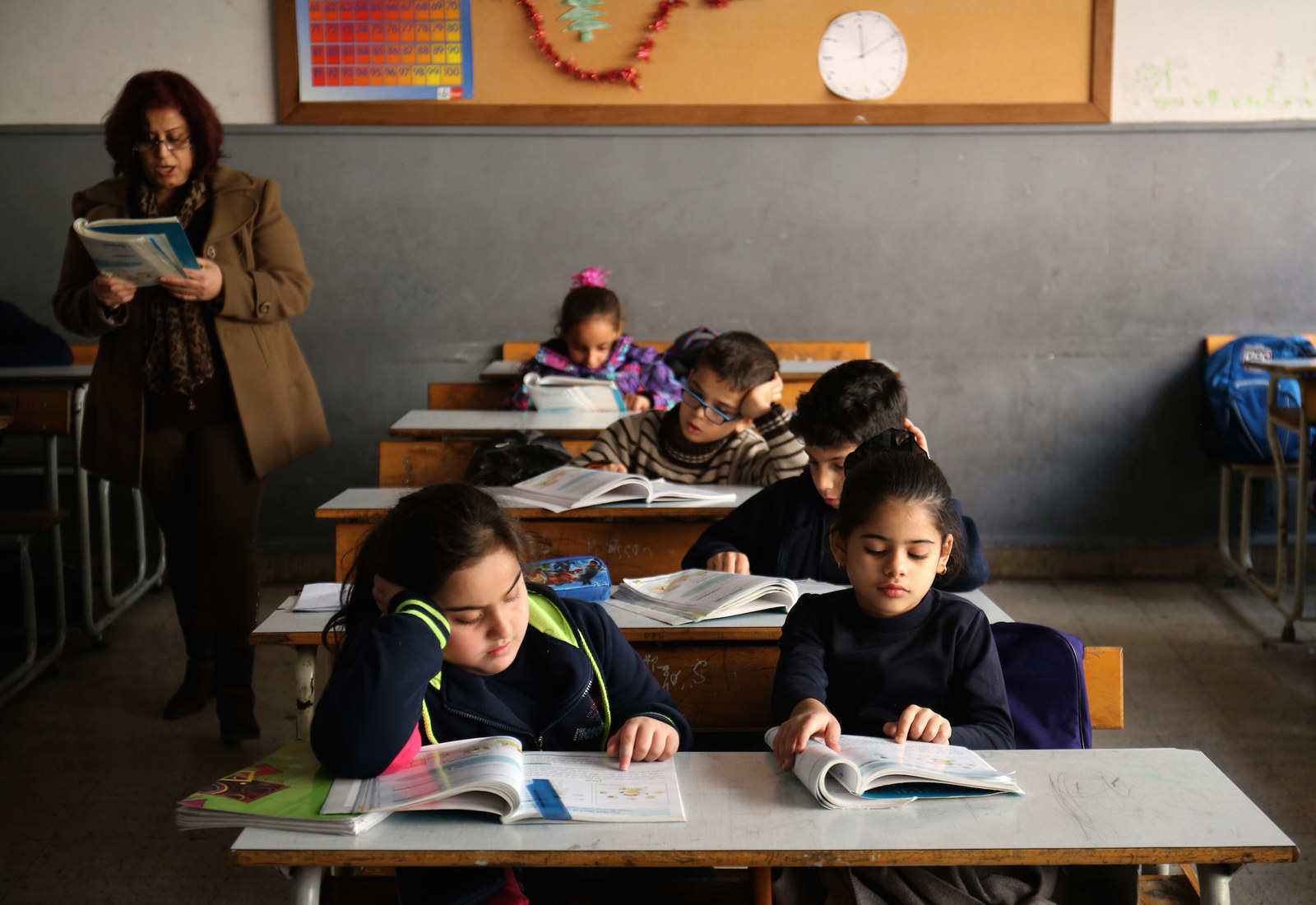 It's not just about jobs. With over 2 million Syrian children now in neighbouring countries, the UK is also pushing to open up schools to prevent a so-called "lost generation".
A lack of school places means many refugee children are now working illegally, vulnerable to abuse and exploitation, while child marriage among refugee girls in Jordan has doubled since the start of the war. Aid workers warn that the longer a child stays out of school the more difficult it is to get them back in – and without the prospect of a decent job and future, the lure of radicalisation becomes stronger.

The Lebanese government has already found school places for over 200,000 Syrian children and wants to make sure every child has a place by the end of 2016. BuzzFeed News visited the Bourj Hammoud school in Beirut, a mixed-gender primary where a "double-shift system" sees Lebanese children taught in the mornings and Syrians educated in the afternoons.
Justine Greening is greeted by Lebanese schools minister Elias Bou Saab at the Bourj Hammoud school in Beirut.
Arriving at the school, Greening was enveloped in a big hug by smiling Lebanese education minister Elias Bou Saab and they were surrounded by a crowd of excited pupils as they walked around the playground. The Department for International Development (DFID) is investing £80 million in education in Lebanon over five years to help pay for extra teaching and textbooks for Syrian refugees.
Bou Saab told us that Lebanon needs to be assured of long-term global funding so schools know they can plan for the future. "We hope first and foremost to find a political solution for Syria so that people can go home – but the situation is not about to end soon," he said. "We have to have a five-year plan." Some schools are "very bad" and in need of crucial maintenance, he added, pointing to the crumbling walls next to him.
Jordan and Turkey are following Lebanon's lead in offering double-shift education and will come under pressure at the London conference to do more. But there have been barriers to integration – Lebanese pupils speak French and English, while Syrians do not.
Many Syrian refugee children have also been through immense trauma to reach Lebanon and struggle to settle into life in a new country without their friends. The headteacher of the school has a "drawerful" of confiscated knives and fake guns from Syrian children because they can resort to "lashing out with violence", one UK official said. The DFID is now investing in psychosocial counsellors to help children adjust.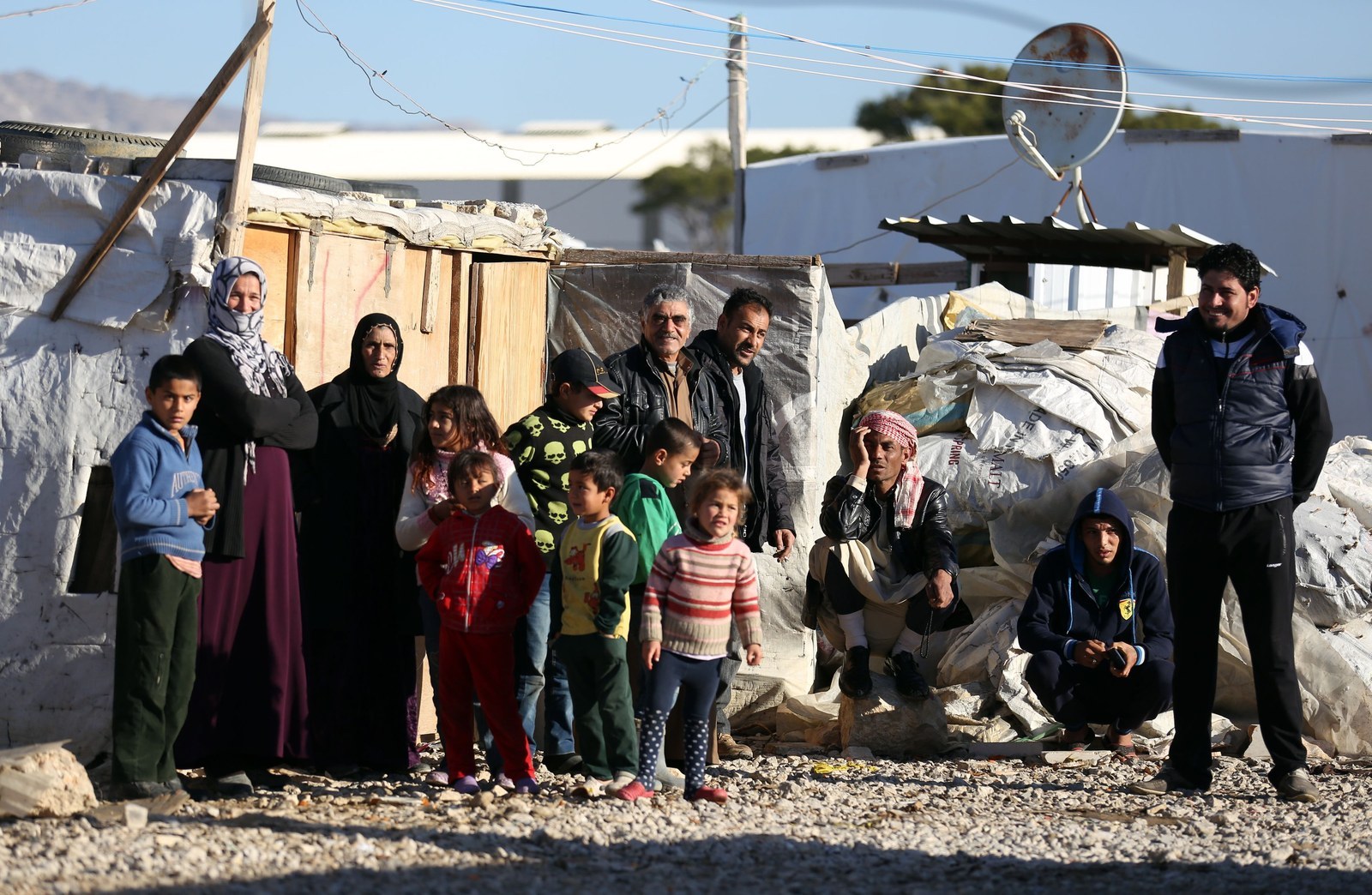 Transportation is also an issue, particularly for the refugees in camps near the border who have very little money to get their children to school every day. We travelled to a small camp in the village of Taanayel in the Bekaa Valley, eastern Lebanon, where around 45 families live. Before war broke out, the camp only hosted a few migrant workers. Now it's getting bigger all the time and around 40 of its 50 school-age children have enrolled in a nearby school.
Ahmad, 48, and Yazi, 46, invited us into their tent where they live with their 10 children. As the youngest ones gathered shyly around their parents, Ahmad told how most of his children go to school but transport costs take up a big chunk of the aid they receive. One of their twin 5-year-old daughters is unable to go due to a disability that affects her leg, which they say will cost $3,000 to fix.
The family lived a modest life in the Syrian city of Raqqa, where Ahmad worked as a labourer and Yazi was a housewife. But when their house was part-destroyed and they couldn't find enough food, they were forced to make the long journey to Lebanon. Ahmad said he feels "safer here than I did back home" but he can't wait to go back to Syria.
"Even if there was a mansion waiting for me here I'd rather go back to my home, to my country," he said. Pointing to the snowy mountain range beyond their tent, he added: "I want to look at the mountains and say, 'This is Syria.' The country is precious. Is there anywhere more beautiful than home? I even miss the sandstorms that blow through our city."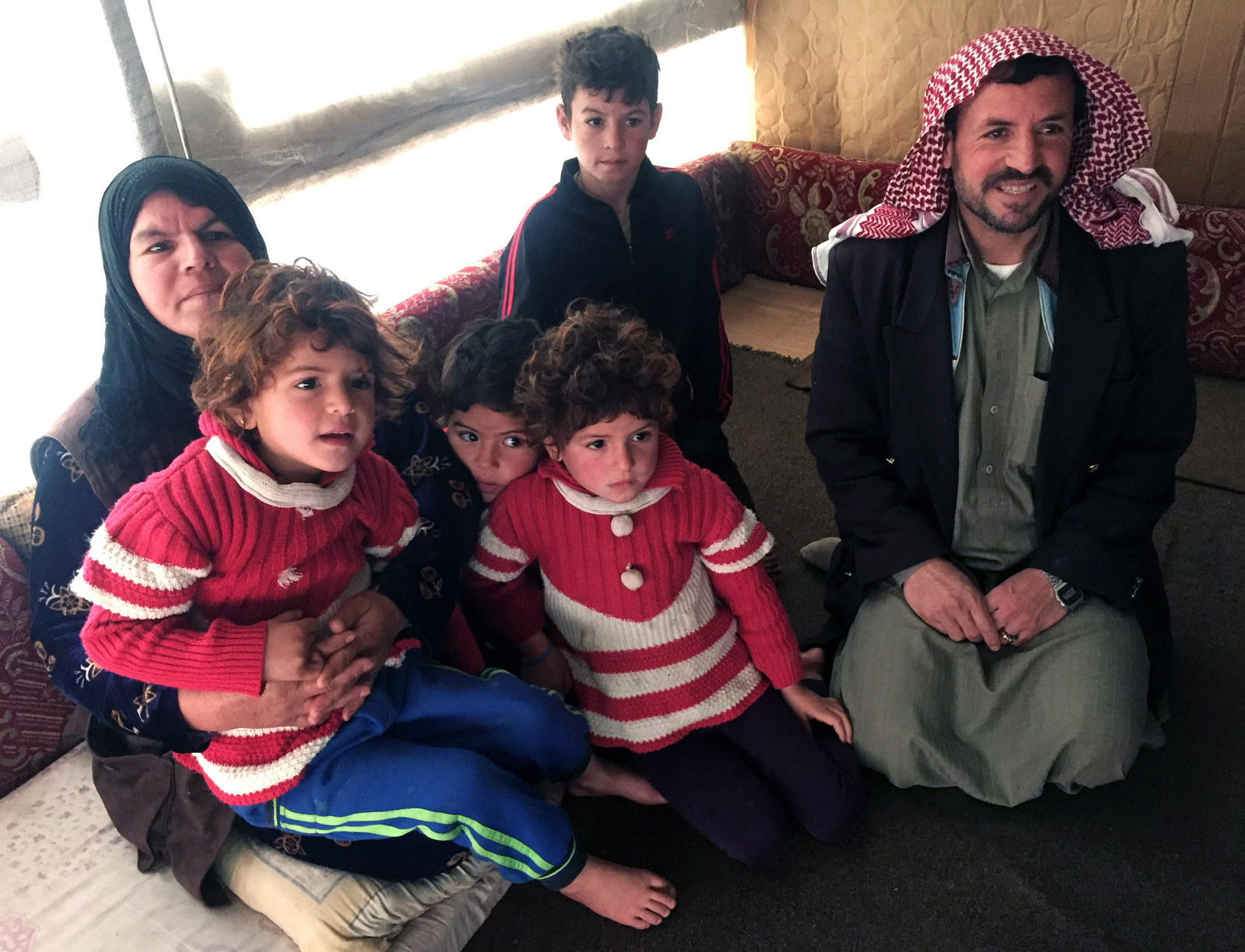 Greening is adamant that a lack of support from the rest of the world has exacerbated the Syria crisis. "I think that had there been a stronger international response, that people would have overwhelmingly chosen to stay in the region and build their lives there," she said bluntly.
"I think all countries need to ask themselves whether they can do more in the region. There's an issue of too few deep pockets – there's not enough of us prepared to pitch in like the UK is. And in the end we can't do it on our own." She refused to name and shame the worst offenders.
But Forsyth, of Save the Children, pointed to France as a prime example of an EU country not pulling its weight. He also said neighbouring countries should be doing more: "The Gulf is one of the richest regions in the world and this is on their doorstep – they should be leading in terms of the financing and not following."
Forsyth said the UK deserved "enormous credit for the aid and support and leadership on Syria and the region", adding: "I think this conference builds on that and takes it to a new level."
But he is disappointed by the UK's reluctance to accept his charity's call to accept an extra 3,000 lone refugee children from Europe. "The reality is there are now a lot of unaccompanied children by themselves in freezing temperatures across Europe, and we think that Britain could do slightly more to help these children," he said.
Greening insisted the government was "actively considering" the proposal but made clear she was wary. "What we don't want to do is pluck supposedly unaccompanied children out of a situation where we could link them back up with their family, which is the best thing to do, and suddenly transport them into Britain," she said.
She also robustly defended the UK's policy on taking 20,000 Syrian refugees over five years. She argued: "We're helping the most vulnerable people who never had the means or physical ability to get on the boat of a people smuggler. I think that's surely got to be a smarter approach."