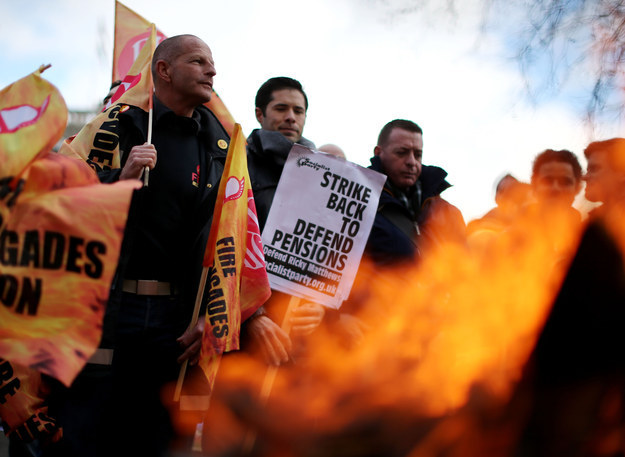 Police officers have hit out at Tory plans to force unions to declare what they plan to write on social media two weeks before a strike.
The Police Federation, which represents rank-and-file officers in England and Wales, warned that proposals to "more intrusively supervise strikes" were going too far. The social media crackdown is being considered as part of the Trade Union Bill, which is likely to have its second reading in parliament on Monday.
A government consultation linked to the bill suggests that striking workers should have to tell police and employers what they plan to write on Twitter and Facebook during the industrial action – two weeks in advance. Unions could be fined up to £20,000 if they fail to comply with the rules.
Ministers are also consulting on whether striking workers should be forced to wear armbands or badges and show "letters of authorisation" to the police. The government says it wants to make picketing more "transparent" to tackle intimidation of non-striking workers.
But Will Riches, vice-chairman of the Police Federation, said police forces were already "stretched to the very limit". He said: "As we have seen in recent weeks, some forces may not even be able to investigate burglaries in future.
"This proposal for officers to more intrusively supervise strikes indicates more clearly than ever that what we need is a wide-ranging debate to inform both the future direction of the police service and the public's expectations as to what we are able and simply unable to do.
"Police officers join the job to keep the public safe and lock up criminals but doing that job effectively is getting close to impossible for many officers around the country."
The bill as a whole aims to tighten the law on strikes which, the government says, are causing too much disruption. It includes proposals for a minimum 50% turnout in any strike ballot and the removal of restrictions on using temporary staff to cover for striking workers.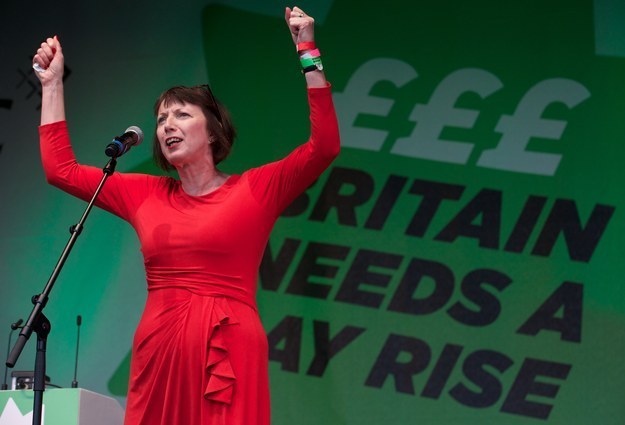 The country's top union official, Frances O'Grady, condemned the government's plans as a "serious threat to common civil liberties".
O'Grady, general secretary of the Trades Union Congress, told BuzzFeed News: "Many people have said that it's the biggest attack on trade unions and the right to strike in 30 years.
"In some ways it goes further than what Margaret Thatcher did. I think some of the level of intrusion into the rights of citizens in this country who carry a trade union card is beyond – or certainly on a scale with – what she would have legislated for."
She said that whoever won the Labour leadership contest needed to "pull the party together and get stuck in". Left-winger Jeremy Corbyn is widely tipped to take the helm on Saturday.
O'Grady said: "We've got massive challenges in our country and working people are still under a lot of pressure. The job of Her Majesty's Opposition is to get stuck in, as far as I'm concerned."
She also laid into the Tories for planning the Trade Union Bill debate in the same week as the TUC's annual gathering. It means many MPs will have to be in parliament on Monday rather than at the TUC Congress in Brighton. O'Grady said the timing was "highly provocative" and "frankly discourteous".
A poll of 1,742 people carried out by YouGov for the TUC found that 72% believe forcing unions to tell police what they're planning to post on social media and blogs during a strike would be a "bad use of police time".
Looks like there are no comments yet.
Be the first to comment!