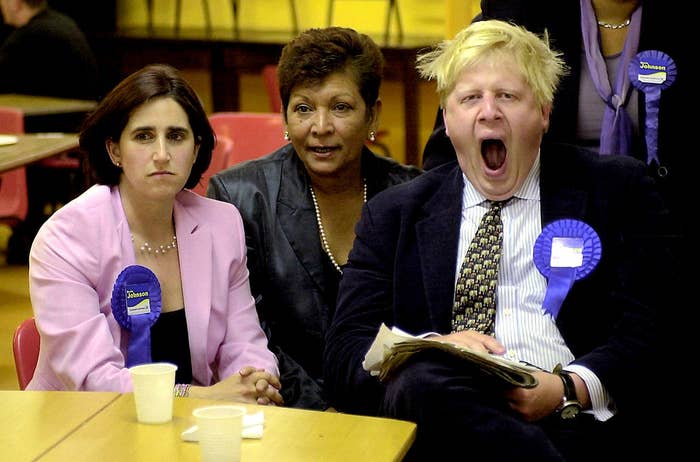 After the polls close at 10pm tonight, there will be nothing for wannabe MPs to do but wait for the ballot papers to be counted.
After one of the longest election campaigns in history, candidates will finally find out whether they've done enough to get into parliament. But most of them face a bit of a wait. Although results will start trickling in from 11pm (thanks to speedy tellers in Sunderland), the majority will be called in the dead of night, between 2am and 6am.
And with Britain on course for a messy hung parliament, it means that lots of the people kick-starting potential coalition negotiations on Friday will be absolutely shattered.
So how do politicians plan to get through the night? BuzzFeed News spoke to a few to find out.
For the party leaders, any snatched moment of sleep is a bonus. They're expected to keep going through the night, watching the election results unfold initially from their constituencies, where they will hear their own count.
Both Labour leader Ed Miliband and Tory leader David Cameron will grab sleep only when they can in Doncaster North and Witney respectively, according to aides. Officials close to Liberal Democrat leader Nick Clegg said he might nap after the polls close at 10pm and before his seat Sheffield Hallam declares at around 4.30am.
UKIP leader Nigel Farage is expected to power through the night, even though South Thanet, where he is standing, is not declaring until 6am. One aide said pointedly: "UKIP if you want to."
Many will turn to sugar to keep them going.
"Lots of chocolate and coffee," recommends Labour's Diana Johnson, who is fighting for re-election in Hull North. She's also confident that her good night's sleep on the Wednesday will see her through.
Chris Heaton Harris, the incumbent Tory in Daventry, is planning to pull an all-nighter too. "I used to work nights for 11 years," he said. "So it will just be like old times and I'll keep going, helped along by coffee and Sugarland wine gums [from supermarket Lidl]."
Conservative Nigel Evans, who's contesting Ribble Valley, Lancashire, said he would be helped along by bacon sandwiches – washed down by a pint or two of real ale. "I want to stay up after my count [at 2am] to see how my friends do," he said. "I'll be phoning and texting them to offer my congratulations or commiserations."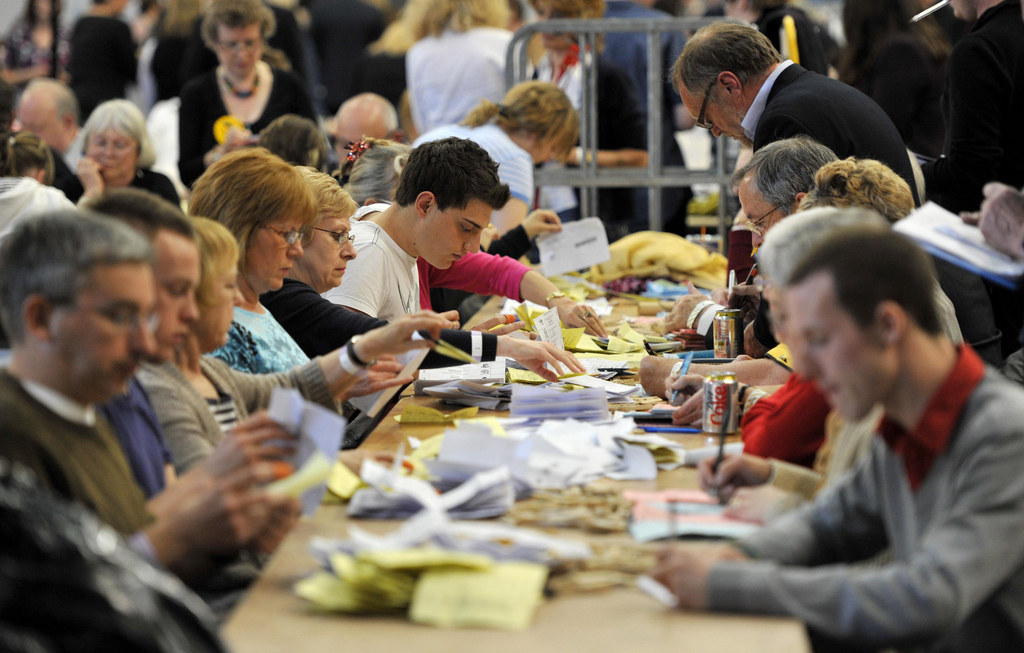 Others said excitement and anticipation would keep them awake all night.
Labour's Gloria de Piero, who's standing in Ashfield, Nottinghamshire, said: "Adrenaline gets you a long way." Jon Ashworth, Labour's deputy campaign chief, who's running for Leicester South, agreed, saying: "I find the adrenaline kicks in with the excitement. But then I love elections and am a real election nerd."
Tory candidates Ben Gummer and Andrew Bridgen, who are contesting Ipswich and North West Leicestershire respectively, also pointed to "adrenaline" as a sleep-buster. But Conservative Philip Davies, who's running for Shipley, West Yorkshire, told us: "I'm a night owl anyway so staying up all night won't be a problem for me."
Liberal Democrat Treasury chief secretary Danny Alexander, whose Inverness seat is being announced at 4.30am, isn't planning on getting any sleep. "He's a trooper," said one aide. Shadow chancellor Ed Balls will be staying up for results at a similar time in Morley and Outwood, West Yorkshire, before heading straight to London.
Meanwhile London mayor Boris Johnson, who's running as Tory candidate in Uxbridge, west London, will also be powering through. Aides said he would be in the constituency all night before working in City Hall on Friday as usual.
For some though, a tactical nap is essential.
Tory Charlotte Leslie, who is seeking re-election in Bristol North West, said she is planning a "crafty kip" after polls close. The keen swimmer and boxer said: "If sport teaches nothing it's the value of being able to sleep and rest very efficiently. Maximum rest in minimum time."
Tracey Crouch, Conservative candidate for Chatham and Aylesford, Kent, said her result isn't due until 7am so she will try to get a "couple of hours" of rest. Her tip for staying up? "Eat carbs but don't overeat – a full tummy makes you sleepy."
Labour's John Mann, who's standing in Bassetlaw, Nottinghamshire, said he would grab some sleep between 10pm and midnight. And Tory Rob Halfon, who's contesting Harlow in Essex, is planning to sleep between midnight and 4.30am. After that he'll be relying on "coffee and strong guarana tablets from Brazil".
One thing's for sure: Everyone's going to be very tired on Friday. And that's when the fun really begins.