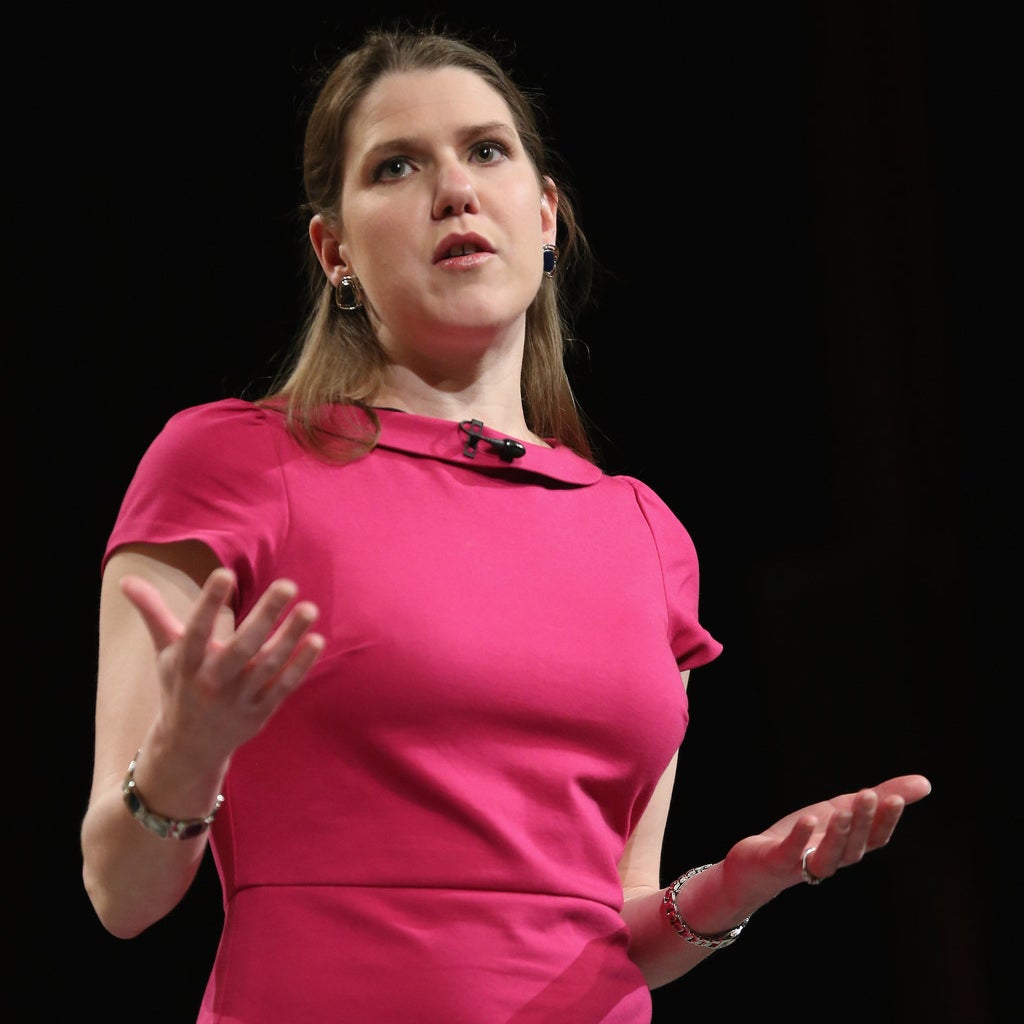 Liberal Democrat minister Jo Swinson has accused the Tories of blocking an independent review into sexism in the media.
The junior equalities minister has claimed that editorial decisions by British newspapers belittle women on a daily basis. She has long wanted to use an inquiry to shine a light on the issue.
But in an emotional speech to her party's spring conference in Liverpool, she revealed that the idea was shot down. She claimed the Conservatives must be "either happy with how things are" or terrified of a backlash from newspapers.
Lib Dem sources told BuzzFeed News that culture secretary Sajid Javid was the Tory minister who put his foot down over the inquiry.
Apparently, Swinson had been fighting for a review into sexism within the media for a long time. She had been discussing it with Tory education secretary and equalities minister Nicky Morgan, who was apparently open to the idea.
The pair had even talked about who might chair such an inquiry, with Newsnight presenter Kirsty Wark's name among those mentioned. But when the idea was passed to Javid, he "immediately blocked it".
Sources within the culture department reject this version of events, however. Insiders told BuzzFeed News that Javid was simply asked for his opinion on the review and told the equalities office that he did not believe it would be right to rush it through before the election.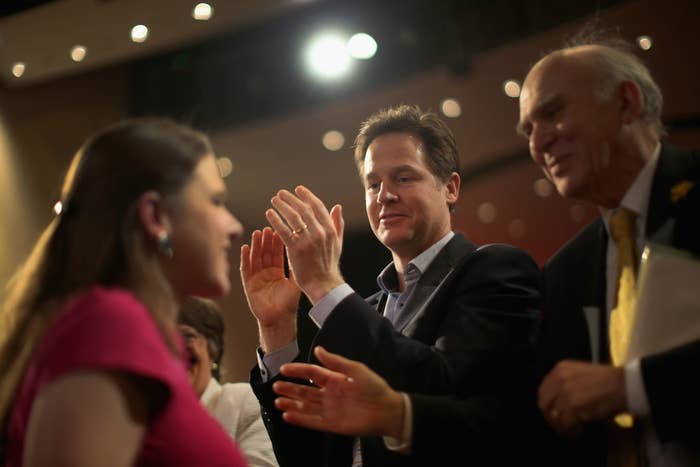 Swinson received a standing ovation at the conference on Saturday for her keynote speech denouncing "everyday sexism".
She pointed to articles from The Sun, the Daily Mail, and the Daily Telegraph as examples of sexism within the media.
They include SNP leader Nicola Sturgeon mocked up as Miley Cyrus on a wrecking ball and new female ministers being treated as though they were appearingon the "Downing Street catwalk". Swinson said:
I have argued within government for a review – to be led by senior representatives of the media – to look at the implications of media sexism. Guess what? The Tories blocked it.

They are either happy with how things are or too afraid of a backlash. As we might find out in tomorrow's papers, sometimes suggestions like this one can be taken out of context.

But make no mistake. This is not a call for censorship, this is not a call for editorial agendas to bow down to government diktat. This is a call for an independent review – chaired by media representatives – to work with government and other stakeholders to take this issue seriously.
BuzzFeed News has obtained the inquiry's suggested terms of reference.
The aim of the review would be to test the effects that "everyday media sexism" has on society and assess what can be done to reduce it.
"Everyday media sexism" is defined as coverage that "results in representations of women that are narrow, inappropriately sexualised, and demeaning".
The panel would "undertake a rapid evidence review to demonstrate the prevalence of media sexism and women's feelings about it, and correlations between sexual violence, sexually demeaning attitudes and the consumption of pornography".
It would then "consider whether there is scope to improve the regulatory framework and establish whether the public understands how to complain about media sexism, including reviewing the roles of/for Ofcom and the new press complaints body in setting content standards and assessing complaints".