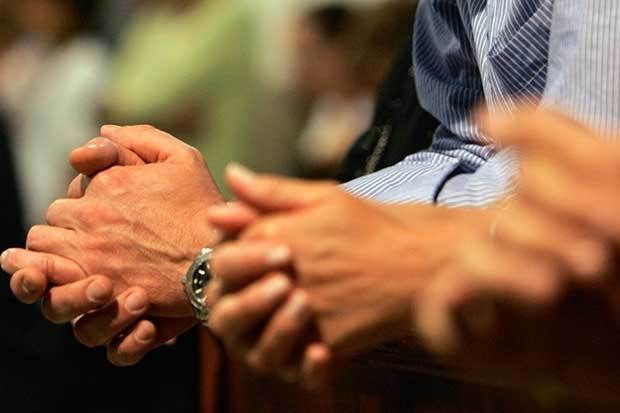 The ban on holding prayers in local council meetings is set to be overturned – prompting fury from secularists.
MPs have approved the move after the High Court ruled in 2012 that prayers were unlawful during formal gatherings.
But the National Secular Society said there was "no justification" for allowing Christians to "assert their supremacy over other religious groups or over non-religious people".
Its campaign manager Stephen Evans told BuzzFeed News: "This Bill needs to be exposed for what it is, an attempt by a small number of religious enthusiasts to push their religion further into the public sphere."
The Local Government (Religious etc. Observances) Bill, tabled by Tory MP Jake Berry and backed by ministers, passed its third reading in the House of Commons and now moves to the Lords for scrutiny. It is likely to become law before May's general election.
Supporters of the Bill insisted it would not force anyone to pray.
Berry insisted it was about "all faiths" and would allow councils to "include in their business time for prayers, other religious observances or observances connected with any philosophical belief that they think appropriate".
He said: "I believe and still believe that there is more power in prayer than the stroke of any minister's pen or in fact the power of the chair or any division of this House."
Communities Minister Penny Mordaunt added: "As has already been made clear, the Bill does not compel anyone to pray; nor does it define what constitutes prayer, or what constitutes religion."
Meanwhile Tory MP James Arbuthnot revealed himself as an atheist during the debate – and compared it to outing himself as gay.
He said: "It may be true that the pressure on a Conservative politician particularly of keeping quiet about not being religious is very similar to the pressure that there has been about keeping quiet about being gay."