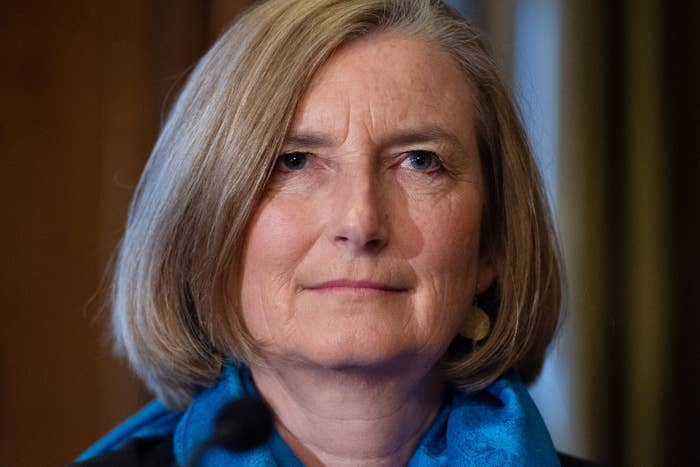 A senior MP has branded Boris Johnson's government "petty" and "imperious" after she was given two weeks by Tory whips to clear out her office — despite telling them that a close relative was gravely ill.

Sarah Wollaston, who defected from the Conservatives earlier this year, also accused government whip Mike Freer of entering her office without permission while she was out.
Wollaston said it was part of a "vindictive" campaign by Johnson's team to undermine her role in Parliament, where she serves as chair of both the health select committee and the powerful liaison committee, which holds the prime minister to account.
A former doctor, Wollaston served as Conservative MP between 2010 and February of this year, when she defected to the Independent Group. She later quit the newly formed party and now sits as an independent MP.
Allocation of MPs' offices is in the control of party whips, but Wollaston said the government under Theresa May never sought to take her office back.
However, within a week of Johnson's becoming PM, his team is demanding that she clear out within two weeks. She has instead been allocated a smaller office nearby which, she claims, will make it far more difficult to carry out her parliamentary business.
Wollaston told BuzzFeed News: "This just shows the imperious, petty attitude of the government under Boris Johnson.
"It underlines how patronage operates at Westminster and the new regime's disdain for Parliament — hardly surprising given the fact that Johnson appointed as his chief adviser someone found in contempt of Parliament [Dominic Cummings]."
Cummings, the former director of Vote Leave, was ruled to be in contempt earlier this year after failing to appear before MPs on the digital, culture, media, and sport committee who were investigating fake news.
Wollaston said Freer had failed to explain why he entered her locked office at the weekend or how he was able to do so.
BuzzFeed News has contacted the Conservative party for comment.