Westminster is a pretty strange world. So all new MPs are given a list of the rules.
As well as the "Members' Handbook", there is a "New Members' Guidebook" for the 177 out of 650 MPs who are entering the Palace of Westminster for the first time. Each is packed with instructions and advice – but many of the rules might seem rather arcane. Here's some things that newbies need to know:
1.
Don't address another MP as "you".
Speeches and questions in the Commons chamber must always be directed through the Speaker's chair. So only the Speaker or their deputy can be called "you".
That means other MPs have to be called something else. Those in other parties are either "the honourable Member for [constituency]" or "the honourable Member opposite". Fellow party members are "my honourable friend".
To make things a bit more complicated, some senior MPs are "right honourable" (if they are Privy Counsellors), lawyers can be called "learned" and Armed Forces veterans can be "gallant".
2.
Don't be rude to other MPs.
You might get thrown out of the chamber if you use "abusive or insulting language" or accuse another MP of lying. The Speaker can order you to withdraw the words, and if you refuse, you'll be booted out.
There's no definitive list of unparliamentary language. But the "guttersnipe", "hypocrite" and "ignoramus" have all fallen foul of the Speaker in the past.
3.
Men must wear a jacket and tie in the chamber.
The Members' Handbook says that a jacket and tie are "expected" for male MPs. But there's no exact dress code for female MPs; only that "the equivalent level of formality should be observed".
And no advertising, please – the "ostentatious display" of badges, brand names and slogans is banned. Be warned. "If [Members] show flagrant disrespect in their manner of dress they may be asked to withdraw from the chamber."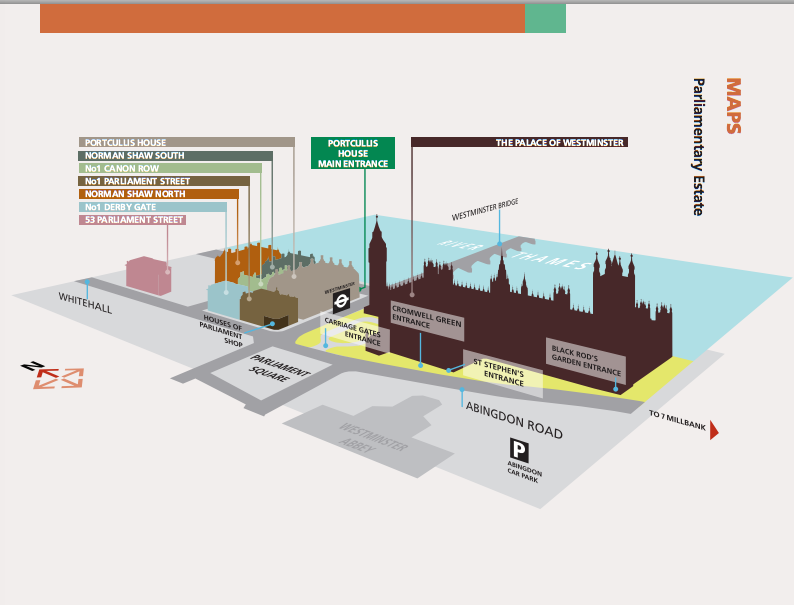 4.
Always bow to the Speaker.
Every time you enter or leave the chamber, you must "give a slight bow" to the chair. This is "a gesture of respect for the House".
5.
And always sit down when the Speaker stands up.
Every time the Speaker or his deputy stands up, you should take that as your cue to sit down and "be silent". This can happen quite a lot during Prime Minister's Questions when it's getting noisy.
6.
Put your phone on silent.
You're allowed to use smartphones and iPads in the chamber as long as they "cause no disturbance and are not used in such a way as to impair decorum". They must always be in silent mode.
Taking phone calls or listening to voicemails in the chamber is banned. You can use your phone as an "aide memoire" in debates but not to take photographs or videos or record sound.
7.
Don't play games on your phone – even if you're bored.
The handbook warns new MPs: "When listening to a debate you should not read books or newspapers or ostentatiously devote yourself to your handheld electronic device."
That brings back memories of Tory MP Nigel Mills who ran into trouble last year when he played Candy Crush on his iPad during a committee meeting.
8.
You'll get your own peg in the cloakroom.
Every MP is allocated their own peg in the "Members' cloakroom", just as new pupils get their own peg at school.
However, there are pink ribbons hanging next to each peg in parliament to allow MPs to hang up their swords.
9.
You can entertain guests almost everywhere except two private rooms.
The Members' Dining Room and Members' Tea Room are exclusive to MPs and you can't bring your family, friends or constituents in there.
But there are quite a few other cafes, bars and restaurants to choose from.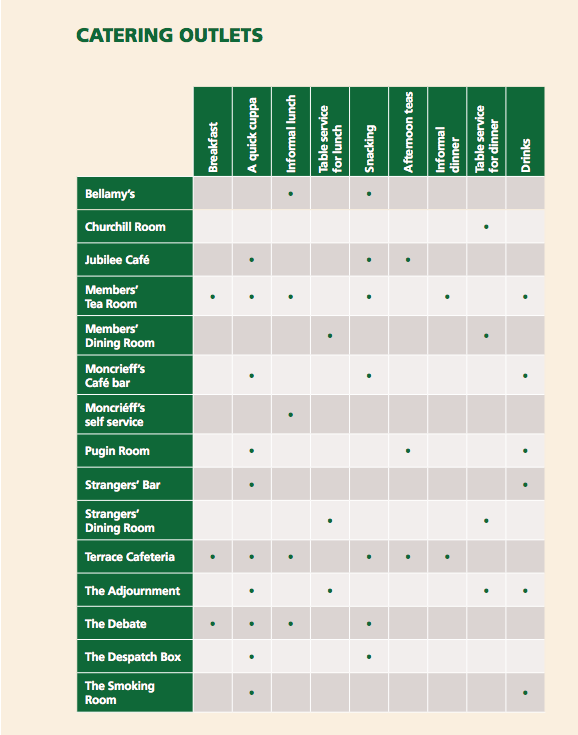 10.
You can put your food and drinks on a tab.
You can charge any meals, drinks and souvenirs bought on the parliamentary estate to a tab. The balance is automatically deducted from your bank account every month.
11.
Your partner can roam freely around parliament.
You can sponsor an application by your spouse or partner for a parliamentary pass. That gets them access to much of the estate including the "Members' families room" where they can kick back and watch TV. There are also toys in there for the kids.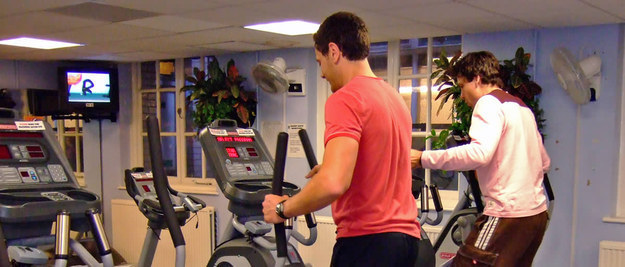 12.
You can use the on-site gym and hair salon.
The Westminster Gym includes a "wide range" of equipment and exercise classes, as well as saunas, a steam room and a vertical sun bed. It's not free for MPs though, there are "various membership options".
A hairdressing salon called John Simon is open from 9am to 6pm on weekdays when parliament is sitting.
13.
Don't take photos from inside the chamber, however excited you may be.
Filming and photography are expressly banned in "the chambers, division lobbies, members' lobbies or committee rooms of either House". You have to get permission from the Administration Committee if you want to take pictures.
That didn't stop new SNP MPs taking selfies in the Commons chamber last week though.
Looks like there are no comments yet.
Be the first to comment!