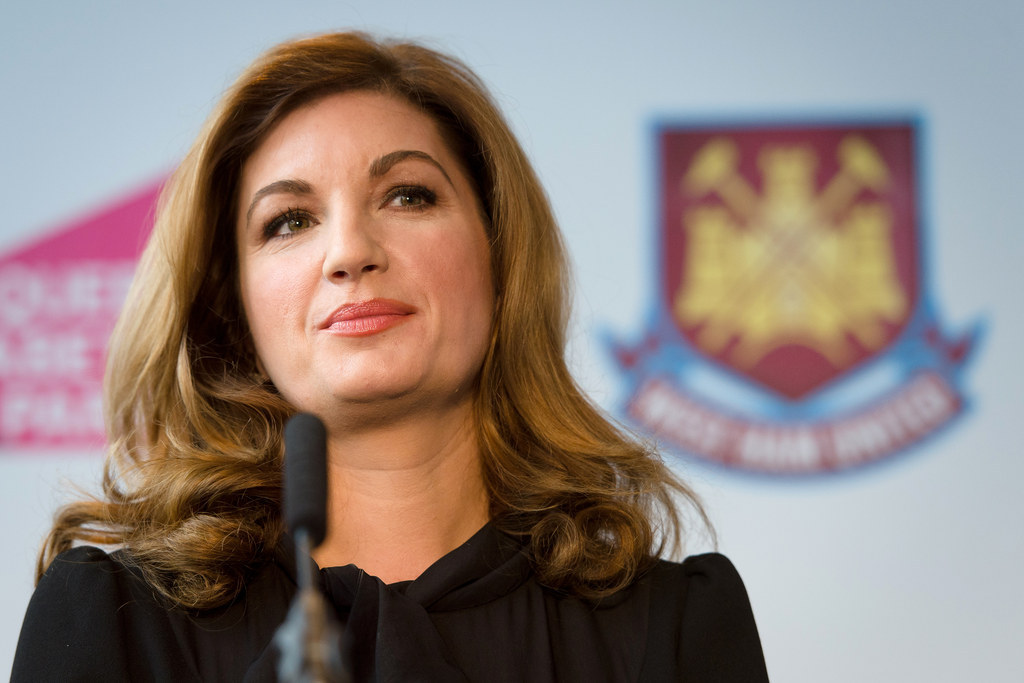 Rival EU referendum campaigns are arguing over whether leaving the EU would be good or bad for British football.
West Ham United vice chair Karren Brady, who's campaigning for Britain to stay in the EU, has written to club chiefs to warn that leaving would have "devastating consequences" for UK football.
She said free movement rules allowed top talent from the other 27 member states to sign for British clubs without needing visas.
But the Leave.EU campaign hit back on Friday, telling BuzzFeed News Brexit would allow UK clubs to bring in footballers from outside the EU much more easily.
Spokesman Brian Monteith said: "Free movement within the EU comes at the price of heavy restrictions on visas for people from Africa, the Caribbean, South America, and Asia.
"Once we leave the EU, the UK will be free to treat footballers from all countries equally, broadening the pool of talent for our teams, not reducing it.
"Why should our clubs find it difficult to gain a work permit for a highly talented Moroccan or Nigerian, with a Belgian of only average talent becoming the easy option? Surely it makes sense to treat everyone equally and let our clubs decide who they want to sign?"
But Brady warned that two-thirds of players from EU nations playing in England might be forced to leave because they don't meet non-EU visa criteria.
She said losing "unhindered access" to European talent would "put British clubs at a disadvantage compared to continental sides".
In a letter to the chairs of all professional clubs in England, Scotland, and Wales, she said: "For clubs, free movement plays a big role in transfers and players' contracts.
"Players from the EU can sign for UK clubs without needing a visa or special work permit, making it quicker and easier to secure top talent from across Europe to come and play in our leagues. Indeed, there are nearly 200 Premier League footballers alone who have benefited from this arrangement."
Brady is on the board of Britain Stronger in Europe, the main campaign to keep the UK in the EU.
The latest row came as David Cameron visited Brussels on Friday to try to seal a deal on changes to the EU ahead of an in-out referendum later this year.
The prime minister wants other EU countries to allow Britain to restrict in-work benefits for migrants in a so-called emergency brake plan, which he hopes will reduce immigration to the UK.
He will be meeting European Commission president Jean-Claude Juncker before a crunch summit with other EU leaders in February.