These Pro-Remain Labour Politicians Are Furious That A Remain Alliance Is Standing Against Them
"I thought the point of the Remain Alliance was to defeat Brexit MPs and it seems really odd to me," one Labour candidate told BuzzFeed News.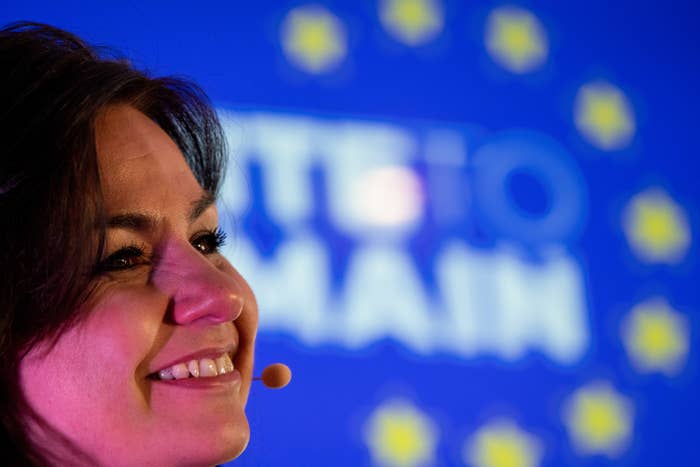 Pro-Remain Labour politicians are furious about a decision by the Liberal Democrats, Green Party and Plaid Cymru to join forces and target their seats in the upcoming general election.

The deal between the three smaller parties, dubbed the Remain Alliance, means they will not run against each other in 60 constituencies across England and Wales.
The Unite to Remain campaign group, chaired by former MP Heidi Allen, says the three parties share the same values and this is the best hope of tipping the balance in parliament in favour of Remain.
BuzzFeed News spoke to four Labour candidates who have been targeted, all of whom said the group was undermining the Remain cause by standing against them.
Former Labour MP Neil Coyle, who is standing again in Bermondsey and Old Southwark where the Greens are stepping aside for the Lib Dems, said it was "classic Lib Dem party politics".
"Instead of enabling a clear Remain MP to continue, they are locking thousands of pounds and hundreds of activists into a fight when we could all be battling a Brexit-backing Tory nearby," he said.
Under the deal, the Lib Dems will get a free run in 43 seats, the Greens in 10 and Plaid Cymru in seven. The campaign group, chaired by former Lib Dem MP Heidi Allen, said it had approached Labour to take part but they had refused.
The group said they now had no choice but to stand against Labour candidates, even if they were personally pro-Remain, because they were standing on a ticket for leader Jeremy Corbyn who, they believe, is a Eurosceptic.
Labour's shadow chancellor, John McDonnell, said in a speech in Liverpool: "We will never enter pacts, coalitions, or deals like that – ever."

Former MP Jo Stevens, who is standing again for Labour in Cardiff Central – where the Greens have stood down for the Lib Dems – was unimpressed by the move.
"My track record is clear," she said. "I've been a leading figure in the Remain campaign for over three years. I resigned from the shadow cabinet to vote against triggering Article 50, consistently voted against no deal and bad deals and I voted to revoke Article 50.
"Labour are the only party committed to giving the public a final say. Welsh Labour policy is loud and clear – we will campaign to remain."
Labour's Thangam Debbonaire is standing again in Bristol West, where the Lib Dems are stepping aside for the Green party. "I thought the point of the Remain Alliance was to defeat Brexit MPs and it seems really odd to me," she said.
She said she had spoken to some Lib Dem voters in the constituency who were "pretty annoyed" about the move.
"My intention is to focus on campaigning on my record – I am a Remainer, I never stopped being a Remainer, I voted against Article 50. As a Labour whip I helped us remain in the EU not once, not twice, but three times."
Pressed on the fact that Labour was not explicitly campaigning to remain in the EU, Debbonaire said: "They are being incredibly picky with the actual fact which is that Labour policy is there should be a referendum on a deal and that deal should not be a Tory deal.
"I have said that I will campaign to remain, at the People's Vote campaign two weeks ago I saw [shadow cabinet ministers] John McDonnell, Emily Thornberry, Diane Abbott, Keir Starmer all say they would campaign to remain."
The 60 seats the group is targeting were chosen based on the demographics of the seats combined with polling data from campaign group Best for Britain, which found that if no tactical voting occurs the Conservatives will win 364 seats, Labour 189, Lib Dems 23, Plaid three and the Greens one, giving the Tories a 44-strong majority.
Last week Best for Britain was forced to defend its research after launching a tactical voting tool which advised people to back the Liberal Democrats in seats where they trail Labour.
Labour's Helen Hayes is standing again for Dulwich and West Norwood, where the Lib Dems are standing down for the Greens. "I think the Remain Alliance make a mockery of their own name, trying to unseat some of the strongest Remain MPs in parliament," she said.
"If the objective is to maximise the number of MPs who will vote for Remain, campaign for Remain and help to deliver a second referendum, then standing against Remainer Labour MPs like me is a nonsense – and it exposes rather a self-interested attempt by smaller parties to maximise their own number of seats at the election."
Hayes defended Labour's policy on Brexit, saying the only chance of stopping it was through a "final say referendum" which only Labour could deliver.
"My constituents are very strongly pro-Remain," she said. "They know I have represented their views over the last three years since the referendum, they know I campaigned strongly for Remain in 2016, that i voted against triggering Article 50, that I voted for a second referendum in 2017.
"They also understand that Labour, as a party that wants to be in government, there is some complexity about Brexit – we didn't have a pledge to have a referendum in the first place, this mess is not of our making and it's taken some time to work through what is the best approach to bring he country back together."
Hayes said the Green party had no chance of winning Dulwich but raised fears that they could split the Remain vote "by confusing voters", which would let a "Brexiteer Tory" take the seat.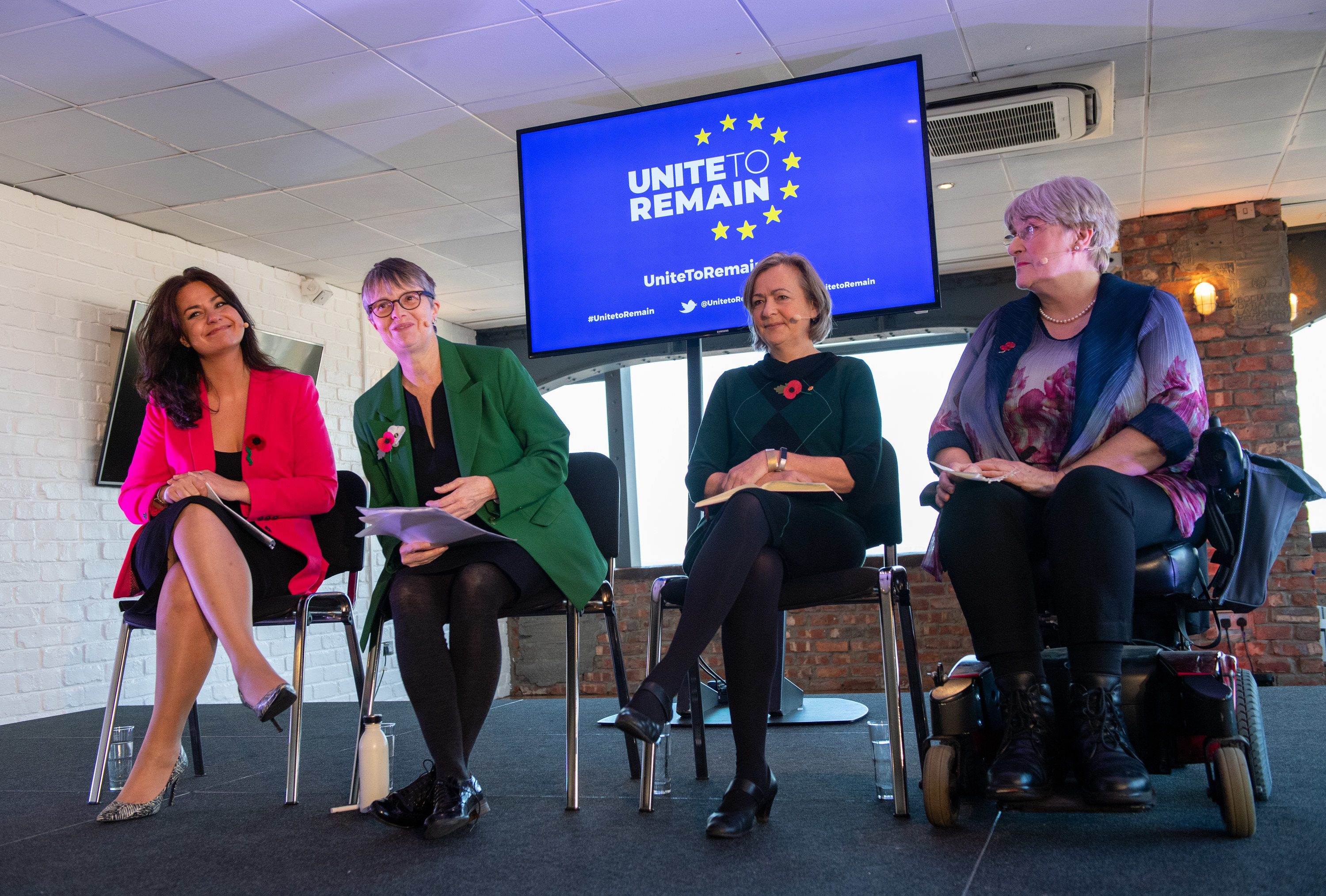 The Unite to Remain project follows the success of Lib Dem Jane Dodds, who won the Brecon and Radnorshire by-election earlier this year after Plaid Cymru and the Greens agreed to stand aside.
Heidi Allen, a former MP who has chosen not to run again, said: "This is a Brexit election, staying in the European Union is possible – and this is the deciding moment.
"We are putting party politics aside in the interest of our country and have cemented a cross-party arrangement whereby Remain voting parties in England and Wales are working together to back one Remain candidate.
"With a single Remain candidate in each of these seats we can deliver a greater number of MPs into parliament. This is our opportunity to tip the balance of power away from the two largest parties and into a progressive Remain Alliance."
Chuka Umunna, a Lib Dem candidate, said Labour should not complain unless they were prepared to join the alliance and stand aside for other Remain politicians.
Lib Dem leader Jo Swinson said: "People are tired of the old two parties. They want a new way of doing politics, something that creates the politics of hope. We can only build that brighter future if we are prepared to work alongside others."