Owen Smith Joins Angela Eagle In Leadership Contest Against Corbyn
"I'm not prepared to stand by and let the Labour party split."
Former shadow cabinet minister Owen Smith has declared he will challenge Jeremy Corbyn for the Labour leadership, saying he was "not prepared to stand by" and let the party split.
The Pontypridd MP said he would be a "radical and credible leader of the Labour party" – but insisted he had never been part of any plot against Corbyn.
It means he will join Angela Eagle in the contest as they both seek to unseat the veteran left-winger they believe has no prospect of getting Labour into power.
Corbyn is automatically on the ballot paper for the two-month contest, while his challengers will need the support of at least 51 MPs or MEPs each to stand.
Smith, who quit as shadow work and pensions secretary last month, said that while Corbyn was a "good man with great Labour values", he could not "lead us into an election and win for Labour".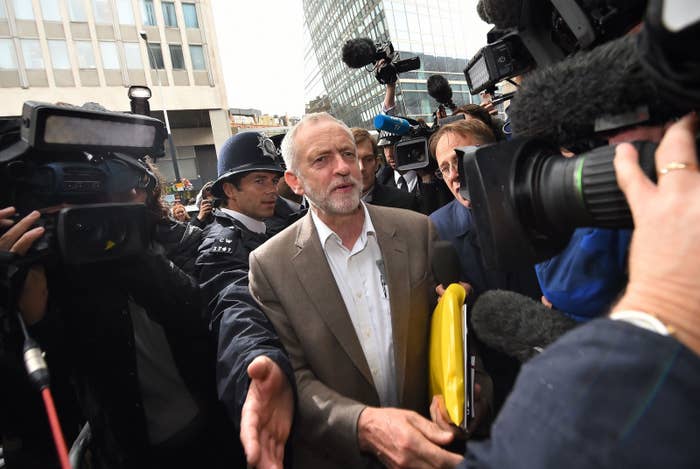 Speaking to BBC Radio 4's Today programme, Smith attacked Corbyn's allies, including the shadow chancellor, as "part of the problem".

"To John McDonnell I said I feared he had decided that people in his part of the party wanted to split the Labour party – and he shrugged his shoulders and said, 'If that's what it takes,'" he said.
"I'm not prepared to stand by and let the Labour party – the party I love and that has been the greatest force for good in this country – split. It cannot happen."
Insisting he had not been "part of any plot or coup" to get rid of Corbyn, Smith added: "I refused to have any part in discussions, which have been destructive, from a small group of people on the right who, just like those on the left it seems to me, are now prepared to let Labour split."
But Labour MP John Mann suggested Smith had been planning his leadership bid for a long time.
Other Labour MPs expressed dismay at Smith throwing his hat into the ring, warning that he would split the anti-Corbyn vote after Eagle announced her own leadership bid on Monday.

Graham Allen suggested Smith would be "harshly judged by history".
And shadow health secretary Diane Abbott, a long-time friend and ally of Corbyn, dismissed Smith's claims that he wasn't part of a coup.