Campaigners gathered outside the Home Office on Friday – the anniversary of the death of Alan Kurdi – to demand that the government urgently accepts more child refugees.

Photos of the 3-year-old Syrian boy washed up on a Turkish beach sparked global shock and outrage last September. He drowned with his 5-year-old brother and mother as they tried to reach Europe.
Actors Juliet Stevenson and Vanessa Redgrave joined more than 100 people, including faith leaders and council chiefs, at the memorial gathering in London organised by campaign group Citizens UK.
The group says it has identified 387 refugee children living in the "Jungle" camp in Calais, France, who are eligible to come and live in Britain. In a letter to home secretary Amber Rudd, campaigners urged her to bring them over immediately.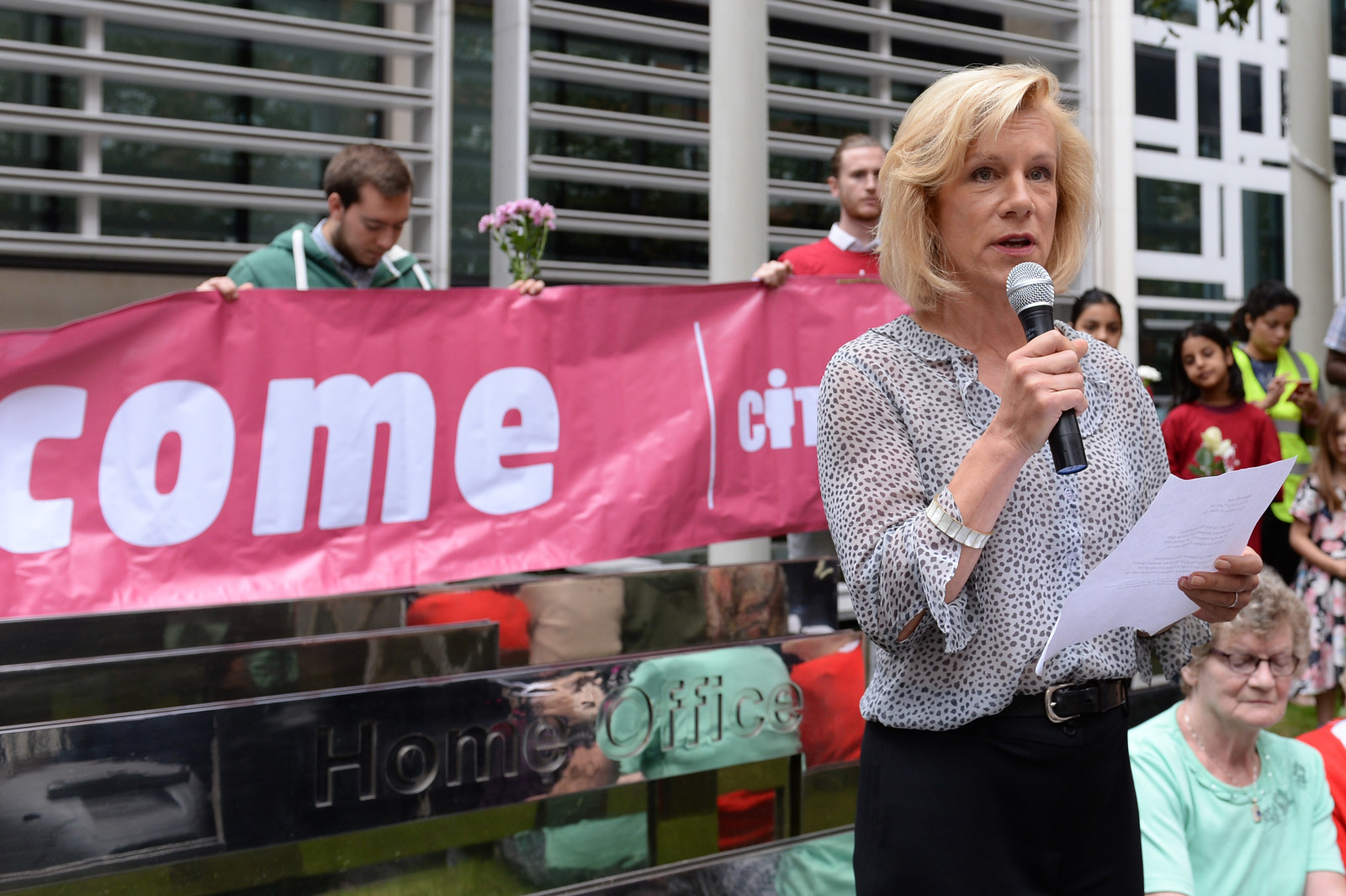 The government has agreed to accept more lone child refugees from Europe but has failed to say how many will come to the UK and when.
Stevenson said: "On this painful anniversary, when we remember a tiny Syrian boy lying drowned on a Turkish beach, a death which shook the world, it would be appropriate for the prime minister and home secretary to act to help stranded refugee children.
"We are only talking about fewer than 400 children. How can it be argued that Britain cannot cope in providing new homes for these children?"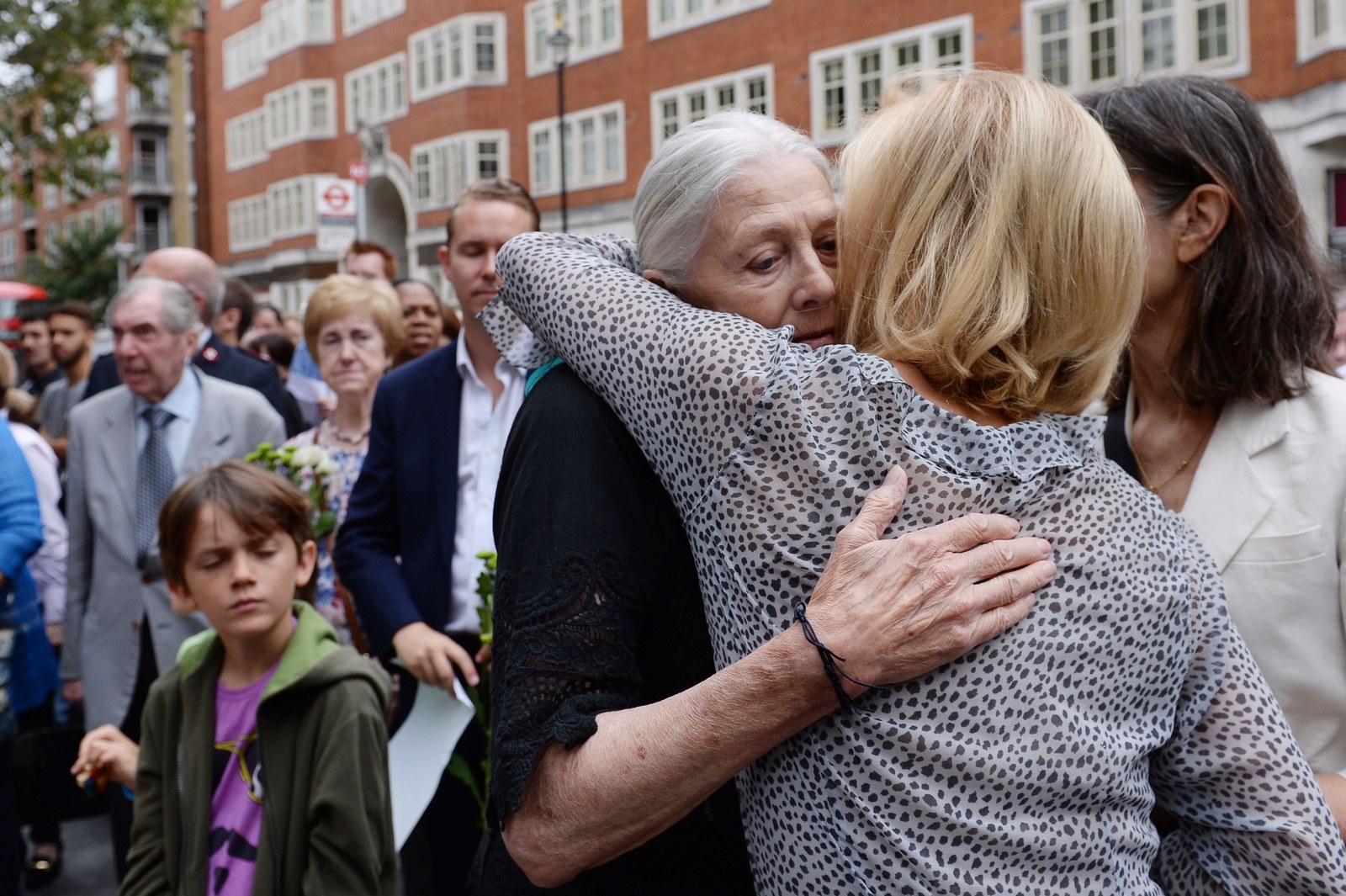 Julian Bell, the Labour leader of Ealing borough council, said: "Councils like my own stand ready to do our bit to find homes and ensure that support services are in place.
"With good will and cooperation between central and local government, and with the support of local communities, these children could be brought here within days."
Citizens UK said 178 refugee children living in Calais had the right to come to Britain under the "Dublin III" regulation because of their close family links, while a further 209 children were eligible under the so-called Dubs Amendment.
That amendment to the Immigration Act – which requires the government to accept some lone child refugees from Europe – was spearheaded by Labour peer Alf Dubs, who came to Britain as a child on the Kindertransport to escape the Nazis.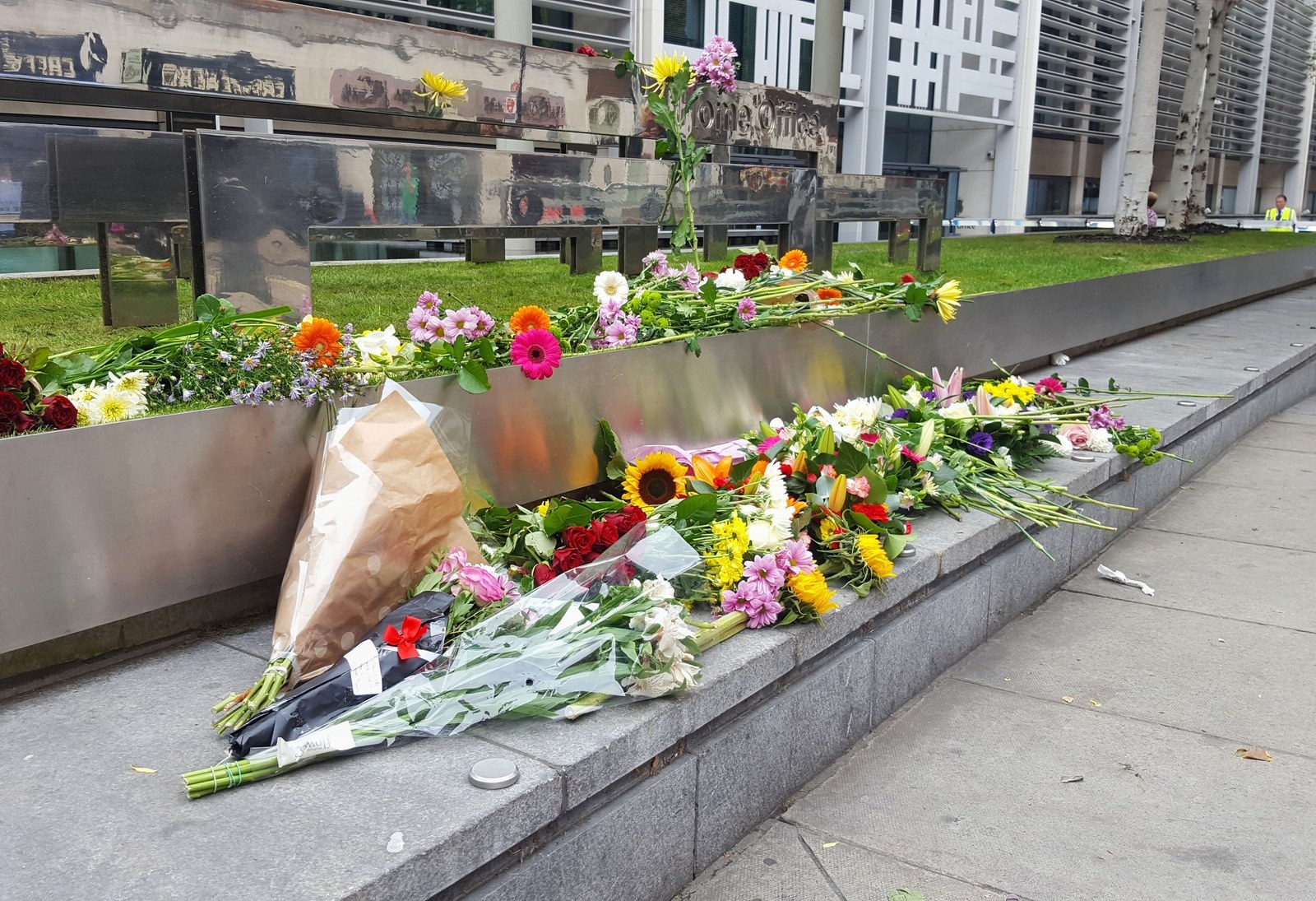 Dubs said: "I am deeply saddened that despite repeated calls from me and others the government still seems to be dragging its feet on the commitments it made when the amendment in my name was accepted.
"Now that the new government has had some weeks to settle in after the EU referendum vote there really is no excuse for any further delay. Theresa May and Amber Rudd should be taking immediate action."
A Home Office spokesperson said: "We are in active discussions with the UNHCR, other partner organisations and the Italian, Greek and French governments to strengthen and speed up mechanisms to identify, assess and transfer unaccompanied refugee children to the UK where this in their best interests."