David Cameron has publicly ridiculed Boris Johnson's support for the Leave campaign on EU membership – leaving his old friend squirming on the back benches.
Delivering a statement to MPs on his EU reform deal and the forthcoming referendum, the prime minister lashed out at the London mayor – without naming him – over his apparent claim that there could be a second referendum if Britain votes to leave on 23 June.
Cameron insisted that if the UK votes to exit, that will be the "final decision". His comments sparked loud jeers and finger-pointing from Labour MPs towards Johnson, who was sitting four rows behind the PM with his arms tightly crossed.
Johnson, who announced on Sunday that he wanted Britain to leave the EU, shook his head as Cameron declared: "An idea has been put forward that if the country votes to leave we could have a second renegotiation and perhaps another referendum.
"Mr Speaker, I won't dwell on the irony that some people who want to vote to leave apparently want to use a leave vote to remain. But such an approach also ignores more profound points about democracy, diplomacy, and legality."
Cameron's statement was peppered with pointed digs at Johnson's position. At one point the PM stated: "I have known a number of couples who have begun divorce proceedings, but I do not know of any who have begun divorce proceedings in order to renew their marriage vows."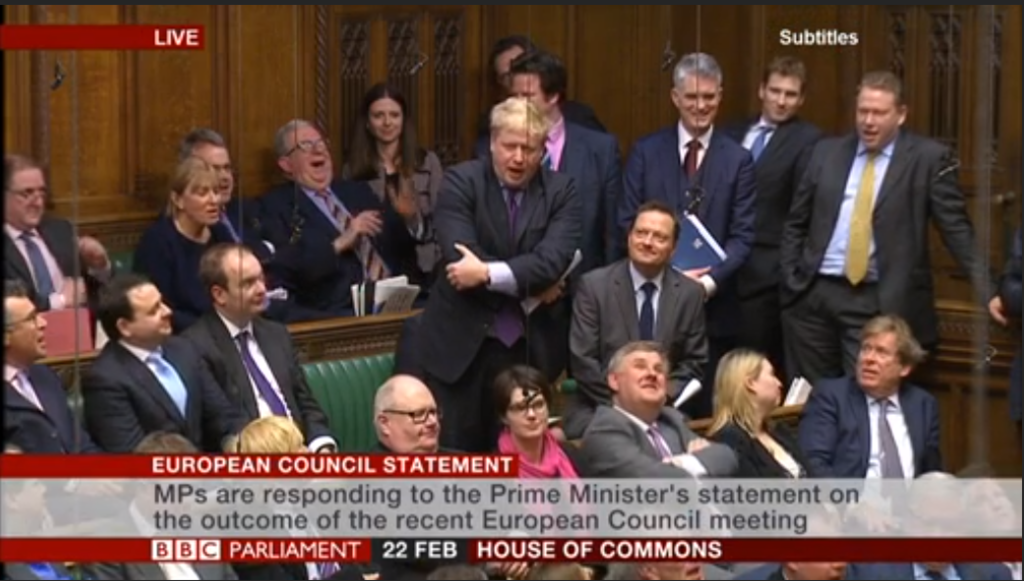 Johnson caused a stir on Sunday by hinting that he only wanted Britons to vote Leave in the referendum to scare EU leaders into giving the UK more powers.
In his column for the Daily Telegraph, published online on Sunday night, he wrote: "There is only one way to get the change we need – and that is to vote to go; because all EU history shows that they only really listen to a population when it says No."
All eyes were on Johnson as he rose to ask a question of Cameron after his statement. As the chamber grew hushed, he said: "May I ask the prime minister to explain to the house and the country in exactly what way this deal returns sovereignty over any field of lawmaking to these houses of parliament?"
The PM insisted that the deal brought back powers over welfare, immigration, and financial bailouts, and carved Britain out of "ever closer union" – a founding principle of the EU.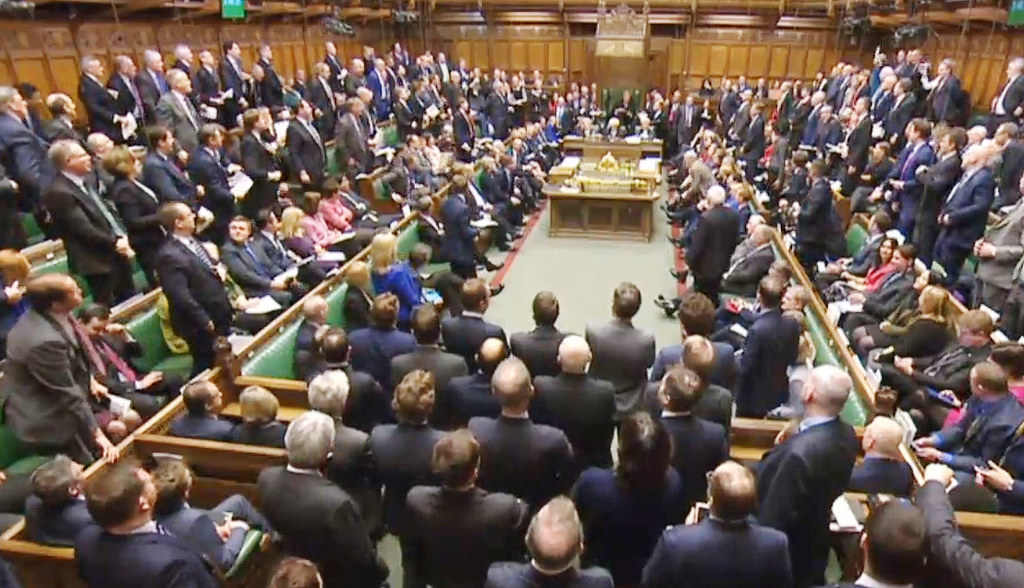 Labour leader Jeremy Corbyn said Labour and the trade unions were "overwhelmingly for staying in" because the EU had brought investment, jobs and protection for workers.
But he dismissed the PM's deal as "largely irrelevant", adding: "Not one single element has a significant impact on the case we are making to stay in."
Looks like there are no comments yet.
Be the first to comment!