Nigel Farage Is Avoiding The Media In His Bid To Get Into Parliament
Nigel Farage led UKIP to the cusp of a national breakthrough thanks to endless media appearances. But now, as he battles to get elected to parliament, he's choosing to avoid the TV cameras to save his career.
RAMSGATE – Nigel Farage is not known for turning down media appearances. But right now the UKIP leader is doing everything possible to avoid the press covering his battle to get elected to parliament for South Thanet.
Party officials told BuzzFeed News that this is part of a deliberate strategy to ensure Farage comes first in the three-way race between the Conservatives, UKIP, and Labour in the Kent constituency. The great media performer is now having to learn the art of patient door-to-door campaigning.
"We're in the middle of an election campaign," his Ramsgate office angrily told BuzzFeed News when we rang to set up a meeting. "We're far too busy to talk to the press."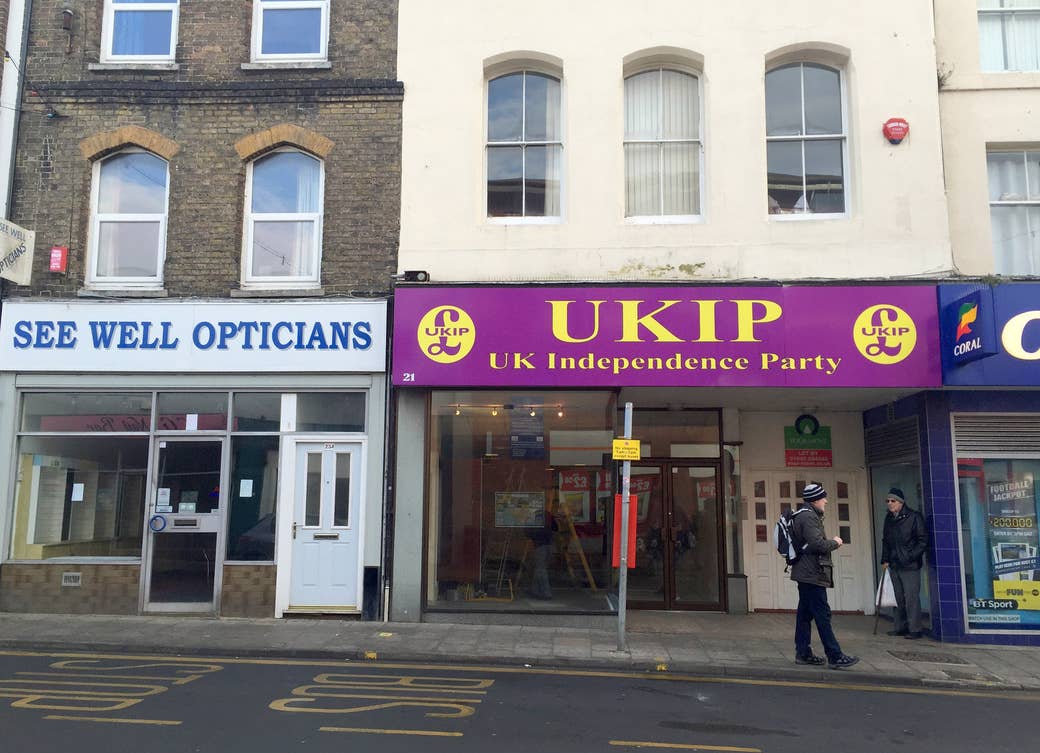 Instead, Farage spent Sunday quietly knocking on doors in the coastal town of Sandwich, and the usual media circus was nowhere in sight. He was followed by just a couple of photographers as he walked down the streets, handing out leaflets and chatting to passers-by. More than 100 UKIP activists turned out for the second constituency "action day", according to the party. But the only official announcement of it was one lone tweet from Farage's account after the event.
These are deliberate tactics. UKIP chiefs have decided that if Farage is constantly surrounded by a huge media scrum, people will simply be put off voting for him. Instead he is being ordered to speak one-on-one to as many voters as possible, in the hope that they will tell their friends how wonderful he is.
"Nigel does absolutely no media there whatsoever," Chris Bruni-Lowe, the party's head of campaigns, told BuzzFeed News. "That's a specific effort; the more media comes, the less people he can talk to. He had a camera turn up a few days ago and it prevented him doing any form of campaigning. It's important that Nigel wins. A lot of people are saying he's not doing anything but we'll see how it works out on 8 May, whether my approach is the right one. I suspect it will be."
Yet the silent treatment is only expected to last a few more weeks. The media operation is being "carefully managed" so that national outlets will be welcomed with open arms closer to the election. It's no coincidence that UKIP's spring conference later this month is being held in Margate, a stone's throw from the constituency boundary.
"The whole idea is that Nigel has to establish himself as the council candidate and do a lot of work locally," Bruni-Lowe, who ran UKIP's successful by-election campaigns in Rochester and Clacton, said. "But then, when we get to the final part of the campaign, he will be a national figure, and then everything he talked about being a powerful voice for Thanet will take on a completely different perspective and people will be able to marry the two."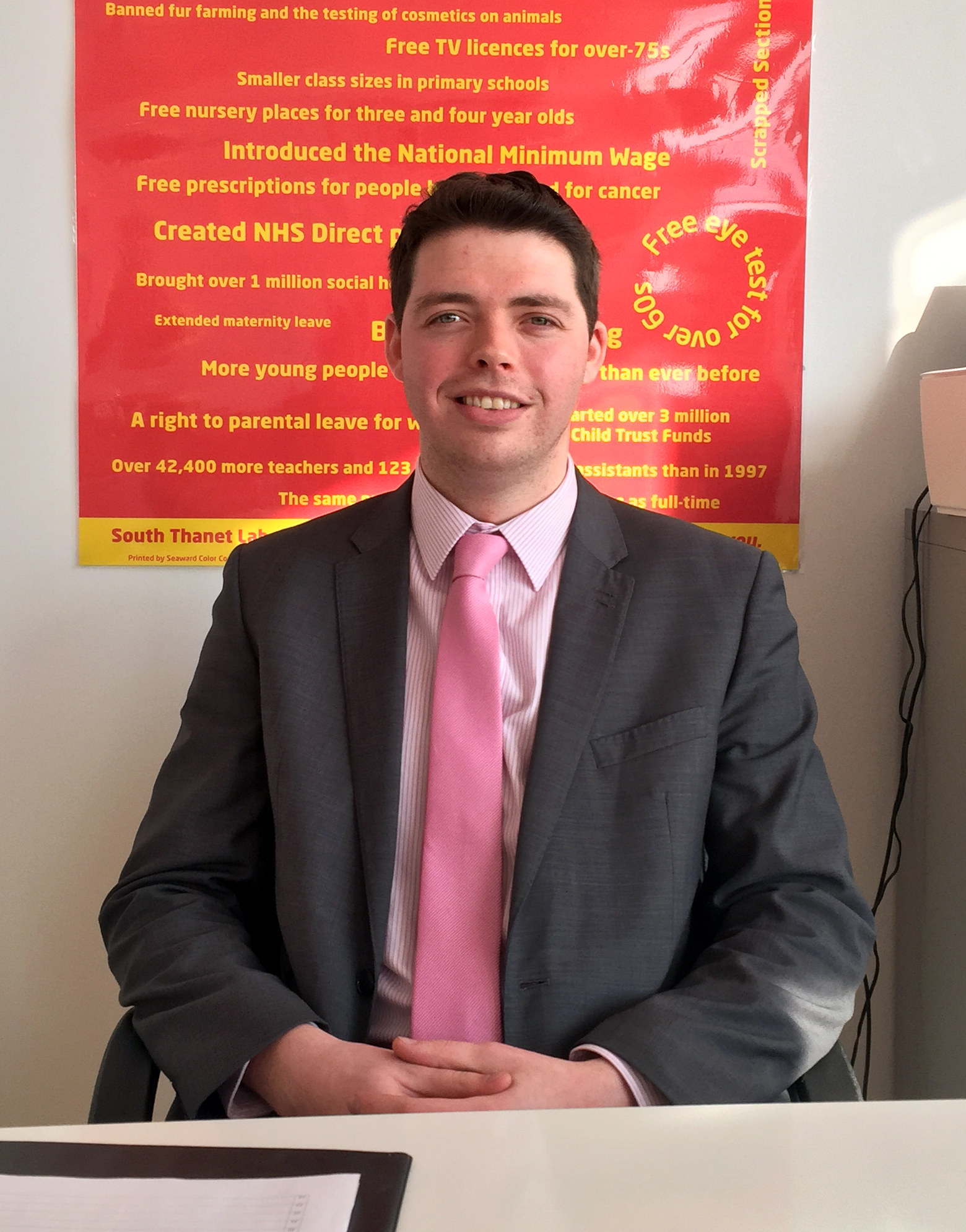 Farage has previously admitted that his future as party leader depends on him winning the seat. This is his fifth attempt at fighting a general election and his second attempt in South Thanet, where he trailed in fourth in 2005. His main rivals, Tory Craig Mackinlay and Labour's Will Scobie (right), say he barely visited the constituency before Christmas and accuse him of prioritising his roles as party leader and MEP. But there's no doubt that UKIP's campaigning has shifted up a gear recently, with aides claiming that Farage is now in South Thanet "several times a week". He's determined to beat his old friend Mackinlay, a fellow Eurosceptic and a founding member of UKIP. A poll by Lord Ashcroft in November put the Tories one point ahead of UKIP on 33%, with Labour not far behind on 26%. The Conservatives seem to have made great gains since a Survation poll a year earlier put Labour first on 34%, UKIP on 30%, and the Tories on 28%.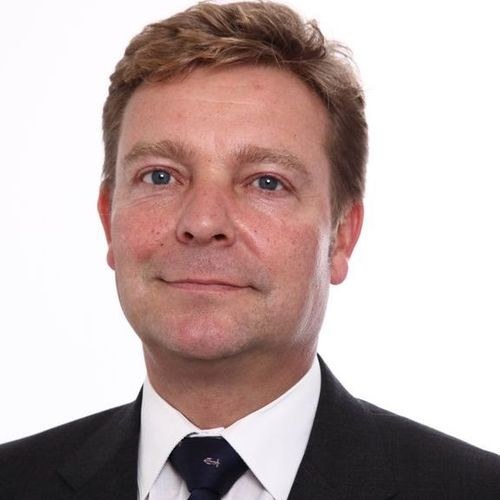 Mackinlay, an accountant and tax adviser, dismissed claims from the UKIP camp that Tory HQ has given up on winning the seat. He believes the UKIP vote is "softening" and is very confident of his chances against Farage. "I don't think he's got a hope in hell," he said. "The more highbrow polls, the polls of polls, put us ahead 7% ahead now. The only site putting Nigel as ahead is Ladbrokes but that's money-driven."
He shrugged off the idea that Farage's high profile would help him in the final few weeks. "As I always say, Esther Rantzen everyone knows and she didn't do very well in Luton," he said. Mackinlay stood in three general elections for UKIP, before quitting the party in 2005 when it started "attracting the wrong kind". He said: "You'd do a year's worth of good work and then god knows who would turn up, usually who Nigel had found, and you'd think: 'We've just gone back a year.'"
In an unguarded echo of David Cameron's "fruitcakes, loonies, and closet racists" tag, Mackinlay suggested the party is attracting too many ex-BNP voters: "You get yourself along to a UKIP meeting. You won't see mainstream there. There are obviously decent patriotic people in UKIP – of that there is no doubt – but with the demise of the BNP, where have they all gone? Where's the next best thing to go to? I mean, I'm afraid that's happened."
He isn't the only one to be rather disparaging of UKIP's supporters. One source in the Labour camp described a typical local UKIP voter as someone who has "done badly at school, didn't get a good job, wants to move but can't afford it, and then blames everyone else for their lot in life". But aides to Scobie said they could understand why many people in the area are looking for an alternative to the traditional parties who were letting them down. South Thanet, a coastal seat that takes in Ramsgate, Broadstairs, and Sandwich, is seen as the "end of the line" for many residents who believe the more affluent western areas of Kent are enjoying far better public services.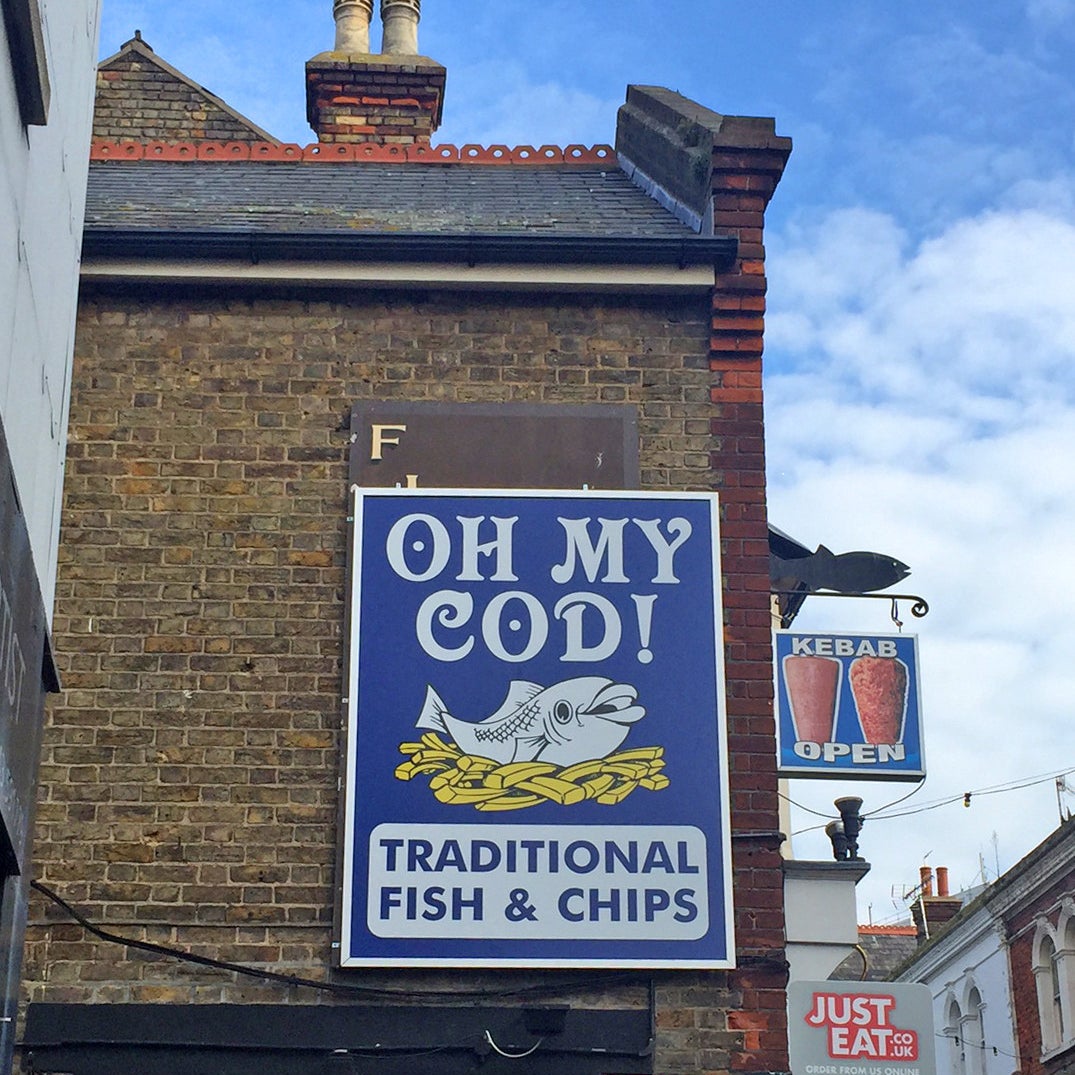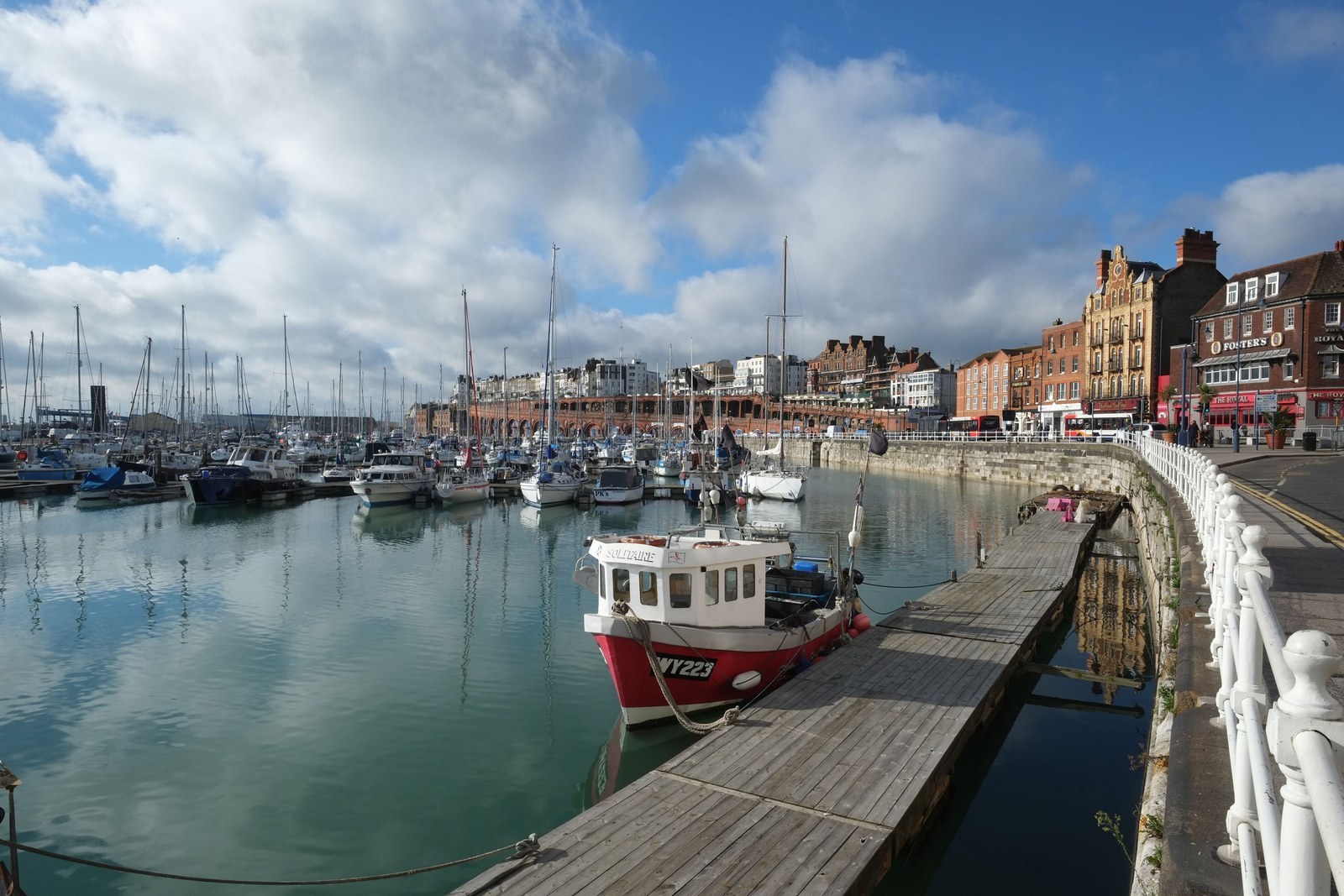 Each of the three main candidates is concentrating on a local campaign for that very reason. They want to prove they are different to the clueless Londoncentric politicians shouting at each other in PMQs. Labour claims to have between 50 and 60 people out every week, knocking on around 2,000 doors. It has delivered 170,000 leaflets so far, all using local volunteers. "I've lived in Thanet my whole life, born in the local hospital," Scobie said. "Tories are using their money to try and buy the election, Farage is using the media, billboards, and publicity to try and make him look as big as possible. And the actual people who are doing the door-to-door canvassing and talking about Thanet is Labour."
The Tory campaign aims to knock on every single door and has teams of between six and 20 activists going out regularly. But Mackinlay admitted his camp has occasionally hired agency workers to deliver leaflets. "We have used some in some pockets," he said. "We've got so much to do and it's fairly time-critical. But it's the rarity rather than the norm." UKIP also faces claims from Labour that it has used agencies to deliver leaflets in the constituency, although Bruni-Lowe told BuzzFeed News this was untrue. The party has, however, admitted wrongly delivering more than 100 leaflets – addressed "Dear constituent" – to the neighbouring Dover and Deal seat last month. UKIP said "a bit of over-enthusiasm took them [activists] over the border".
Scobie, whose campaign recently got a £10,000 boost from ex-Liberal Democrat peer Lord Oakeshott, even claimed a Farage win could damage local businesses: "If we're known for being the area of UKIP, I think that will stop people coming. I think that will deter people from investing and I think it will be damaging for the area, I really do." But UKIP's Bruni-Lowe insisted that a high-profile representative for South Thanet would actually help bring in much-needed cash. "There are issues people want to be solved, a lack of investment," he said. "Who is the best opportunity we have to get more money and get more investment? If you look at it based on that, you'd have to assume they want Nigel."
Scratch the surface and tensions between the candidates are simmering. Sources in both UKIP and Labour camps told of how Mackinlay tried to abandon the South Thanet campaign in September to stand as the Tory candidate in the by-election for Rochester and Strood, an area he knows far better. That prized position became available when Mark Reckless made a shock defection from the Tories, but local Conservative activists didn't want Mackinlay chopping and changing constituencies. He denied to BuzzFeed News that Rochester was the seat he really wanted.
But his distaste for Reckless – once a good friend who even went to his wedding – was clear. "If I hadn't got this one [South Thanet], I would imagine I might have had a chance [in Rochester], but I'm pretty sure Mark Reckless wouldn't have jumped if I'd still been in the candidates pool," Mackinlay said. "Because we were in the final together for the adoption of that seat for him in 2010. He wouldn't have gone. There is annoyance because I think what he did was absolutely dishonourable. And how he did it was dishonourable. It was planned to be as nasty as possible, frankly. I don't mind people jumping, but you do it with honour."
He also didn't hold back about Scobie, who at 25 is 23 years younger than him and half the age of Farage. Labour aides say Scobie is the "clean" choice and should appeal to people who are sick of politics as usual. But Mackinlay said: "Sadly for poor old Will, some existing Labour voters say, 'He's a nice lad but he's not really done anything, he's never actually had a job.'" Meanwhile, Labour has just started renting a third constituency office right on the waterfront. The smart glass-fronted space was partly paid for using the donation from Oakeshott, who is backing centre-left candidates across the country.
UKIP and the Tories dismiss Labour at their peril. Both teams are keenly aware of the danger of a split in the right-of-centre vote, which could lead to Labour coming through the middle. Mackinlay points to the Eastleigh by-election in 2013, where Conservatives and UKIP scooped 53% of the vote between them but the Lib Dems won the seat with 32%. But UKIP is betting that by the time of the election, their man will become irresistible at the ballot box. Farage's future depends on convincing local people he can transform their lives – and not just the fortunes of his party.