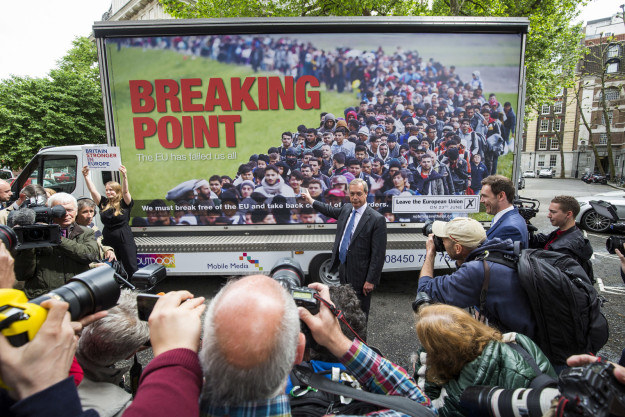 UKIP leader Nigel Farage has refused to apologise for UKIP's anti-EU poster featuring a line of refugees under the slogan "Breaking Point".
The party's deputy chair Diane James claimed on Tuesday night that Farage had said sorry for the poster, which sparked huge controversy when it was unveiled in Westminster last week.
But at a press conference on Wednesday – one day before the referendum on whether Britain should stay in the EU – Farage contradicted his colleague.
He told a reporter from The Times: "I apologised for the timing. And I apologised for the fact it was able to be used by those who wish us harm. But I can't apologise for the truth.
"After all, this was a photograph that your newspaper carried, it's a photograph that all newspapers carried. It is an example actually of what is wrong inside the European Union."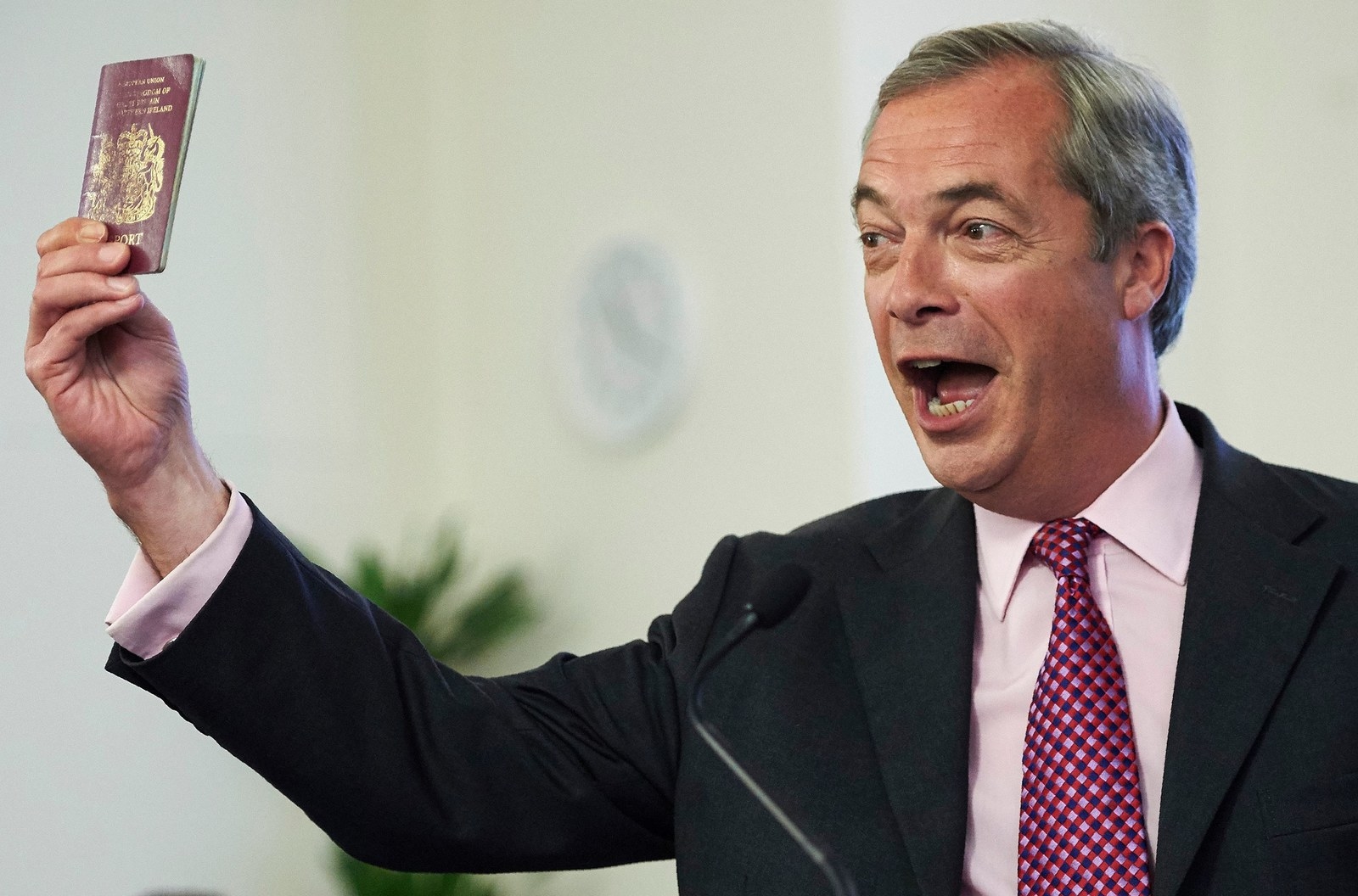 Farage said German chancellor Angela Merkel's actions in welcoming refugees had "led to massive divisions between and within European countries".

He added: "I would just say this though on posters – the one poster that no one seems to talk about, the one really offensive and abusive poster in this campaign was put out by an organisation encouraging people from the ethnic minorities to vote [Operation Black Vote], showing a skinhead menacing an elderly Asian lady, and that was an absolute disgrace."
UKIP's "Breaking Point" poster aimed to highlight Britain's apparent inability to "control our borders" while it remained in the EU. But critics pointed out that the photo used in the poster actually shows hundreds of people crossing from Croatia into Slovenia, nowhere near the British border.
Fellow Leave campaigner Michael Gove said he "shuddered" when he saw the poster. It was also reported to the Metropolitan police by the general secretary of the Unison union, Dave Prentis, who said it incited racial hatred.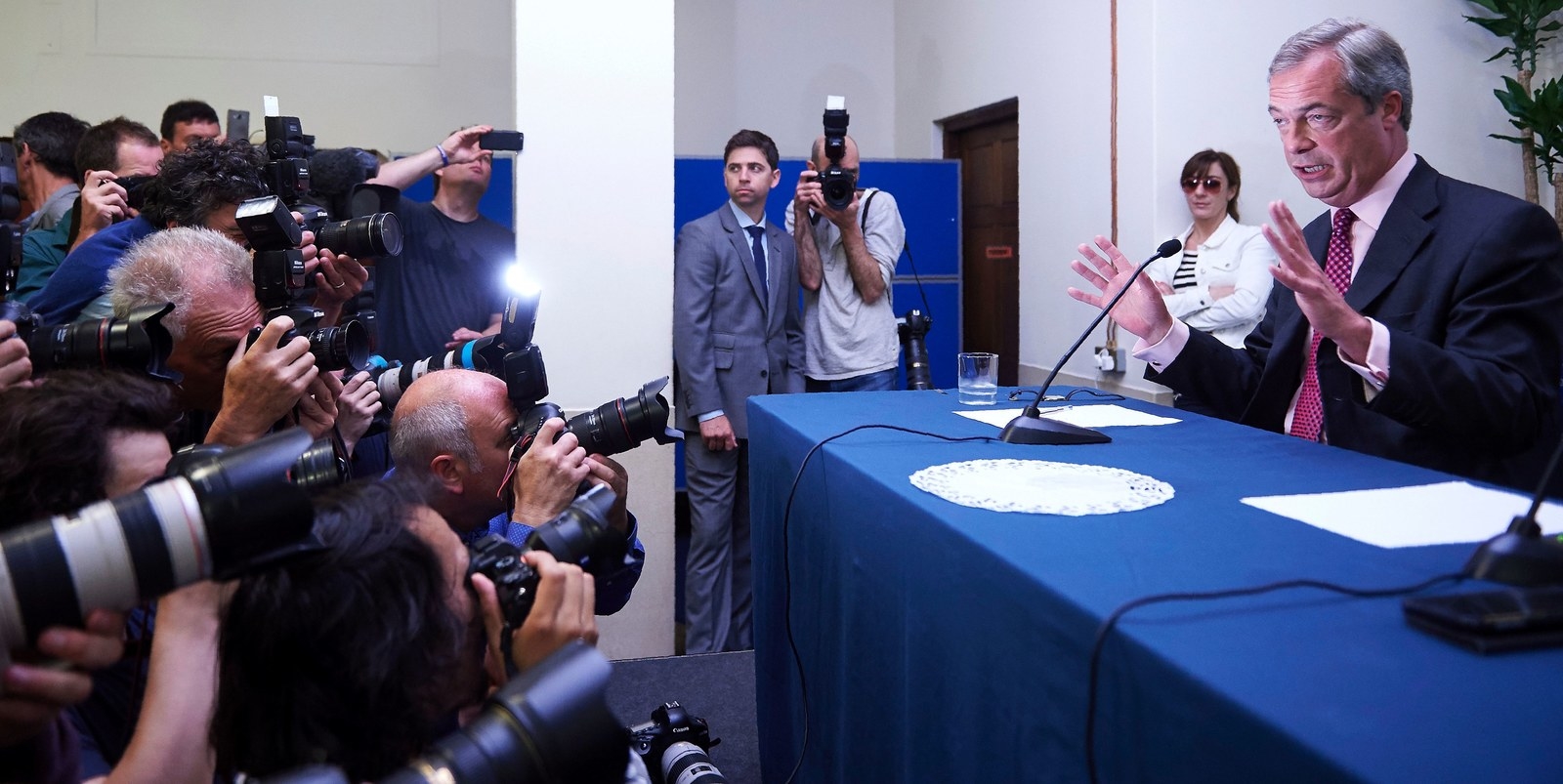 Farage was making a final anti-EU speech in London ahead of the referendum on Thursday. He urged voters: "If you've never voted before because you think voting won't change anything, then tomorrow is your opportunity to make a difference.
"Go out and do it. Vote with your heart, vote with your soul, vote with pride in this country and its people, and together we can make tomorrow our independence day."
He said the referendum was "the people versus the establishment" and would never have happened without UKIP. "It is, in many ways, our referendum," he told party supporters.
BuzzFeed News asked Farage whether he expected to stay on as UKIP leader whatever the result. "I've no idea what will happen to David Cameron, me, or virtually anybody," he said.
"This referendum has the potential to change politics in all sorts of extraordinary ways. All I care about is winning. It's what I came into politics for. So that matters to me an awful lot more than whether I stay on or don't stay on."
UKIP's migration spokesman Steven Woolfe appeared to have tears in his eyes as he thanked Farage for everything he had done.
Woolfe had kicked off the event with a patriotic poem he wrote himself, which included the refrain "England's beaten heart". He also introduced a video voiced by Farage complete with images of Spitfires, Winston Churchill, and cricketing legend Ian Botham.