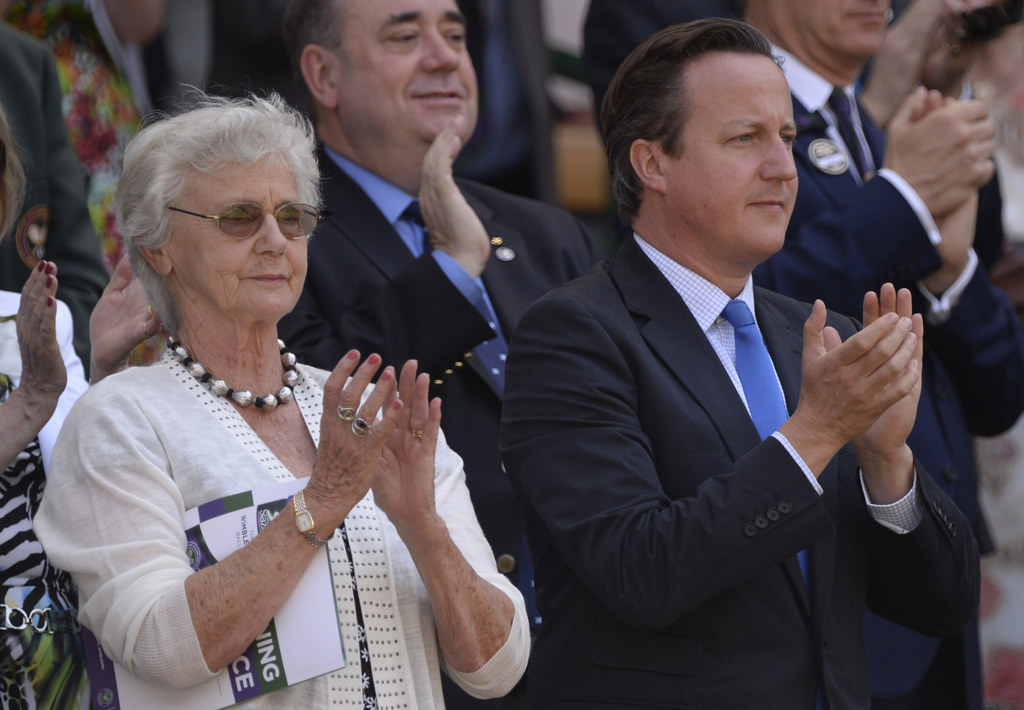 Children's services workers in Oxfordshire will strike next week over spending cuts that have been criticised by David Cameron's mother.
Trade union Unite announced that staff would stage a 24-hour walkout on Tuesday 16 February over the Tory-run council's plans to close all 44 children's centres and seven "early intervention" hubs.
The closures also affect services in the prime minister's Witney constituency. The Daily Mirror reported on Tuesday that Cameron's mum, Mary, had signed a petition against the cuts.
Mary Cameron, 81, apparently put her name to the document while visiting her son. She told the newspaper: "My name is on the petition but I don't want to discuss this any further."
Back in November, the PM sent a two-page letter to the leader of Oxfordshire county council setting out his "disappointment" that it was planning "to make significant cuts to frontline services – from elderly day centres, to libraries, to museums".
But Tory council leader Ian Hudspeth hit back, telling him it had no choice thanks to sweeping cuts ordered by central government.
Unite said its members had voted by 83% in favour of strike action. A picket line will be outside Oxford county hall from 8am next Tuesday.
Chris Gray, the union's regional officer, said: "The last thing our members want to do is take strike action. They are highly skilled professionals and deeply committed to the children, young people and the families they work with, day in and day out.
"But they have decided that they cannot sit back and watch while the council denies Oxfordshire's young people a future and destroys its top class children's early intervention service.
"In writing that letter, David Cameron has exposed the two-faced nature of his stance, by urging austerity from central government on the one hand, and then taking the council leader to task for implementing his government's own policies."
The petition signed by Mary Cameron is addressed to the council and its cabinet member for education, Melinda Tilley. It calls for 44 children's centres to be kept open for use by all.
It says: "Our children's centres are a lifeline to new parents who rely on locally accessible advice and support at a time when it is most needed. Cutting these essential services would leave families vulnerable and isolated, and fail an entire generation of children."
At a briefing for journalists on Tuesday, Cameron's spokeswoman was asked whether the PM had spoken to his mother about her decision. "I'm here to talk about government business, I'm not going to get into private conversations between the PM and his family," she said.
Pointing to the letter Cameron wrote to the council, she added: "The PM thinks it's important that councils are looking at ways to make efficiencies and continuing to protect the front line."