David Cameron In Final Push For Votes On Airstrikes In Syria
The prime minister is heaping pressure on potential Tory rebels to back the government in Wednesday's crunch vote.
David Cameron is heaping pressure on potential Tory rebels to back airstrikes in Syria as he makes his final push to secure a majority in Wednesday's crunch vote.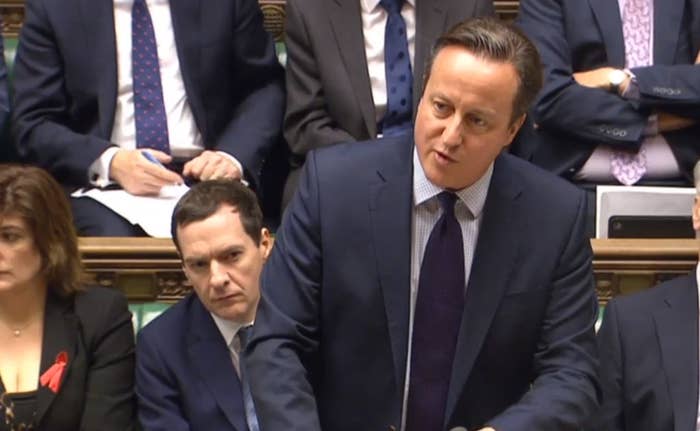 The prime minister is desperate to make sure he wins enough support in the House of Commons to send RAF jets to fight ISIS in Syria. He has warned that losing the vote would be a massive "publicity coup" for the terrorists.
As many as 50 Labour MPs are thought to support Cameron's plan, including shadow foreign secretary Hilary Benn and deputy leader Tom Watson. But that number is expected to fall when it comes to the vote, with a fair few likely to abstain instead.
Even though they have been given a free vote by their anti-war leader Jeremy Corbyn, many Labour MPs will feel pressure from their constituency parties and local left-wing activists not to vote in the same lobby as the Tories.
Meanwhile, on the opposite benches, around 15 Tory MPs are keen to vote against the government. They have been bombarded with phone calls and text messages from whips in recent days demanding they attend meetings and briefings detailing the threat from ISIS terrorists.
Some are expecting to be hauled in front of Cameron on Wednesday morning to tell him to his face why they will not be backing airstrikes. BuzzFeed News understands they are likely to be asked by the prime minister: "Don't you trust me?"
On Tuesday night the PM called on his MPs not to side with Corbyn and "a bunch of terrorist sympathisers". He made the comments, which were immediately criticised by Labour MPs, at a meeting of the 1922 Conservative backbench committee.
Tory MPs who aren't yet convinced include Commons defence committee chair Julian Lewis, John Baron, David Davis, Stephen McPartland, and Edward Leigh. Leigh told Commons leader Chris Grayling on Tuesday: "It is not only on the opposition benches that people are agonising about this."
Some MPs who opposed Cameron's bid for airstrikes in Syria in 2013 – including Charles Walker and Crispin Blunt – do now back him. But in a blow to Cameron on Tuesday night, the foreign affairs committee – which is chaired by Blunt – decided by four votes to three that the PM's case was not convincing.
On Tuesday all MPs were invited to a last-minute briefing from four cabinet ministers in a bid to shore up support.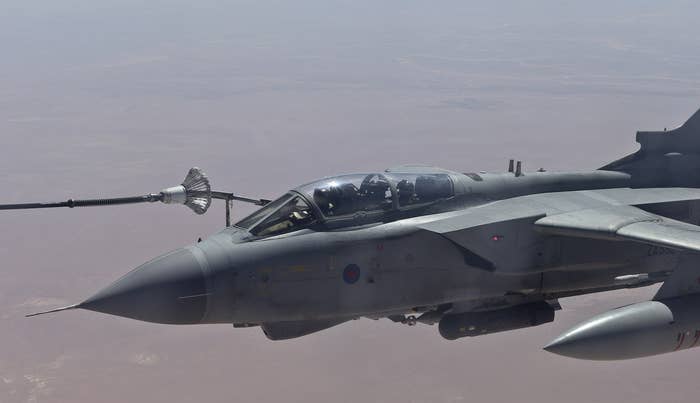 The hour-long briefing – from home secretary Theresa May, foreign secretary Philip Hammond, defence secretary Michael Fallon, and international development secretary Justine Greening – outlined the threats from ISIS terrorists and the case for airstrikes.
Britain is already carrying out raids on ISIS targets in northern Iraq, but Cameron wants to extend military action into Syria to attack the "head of the snake". France has appealed to the UK to join it and the US in airstrikes in Syria, following the terror attacks in Paris last month that left 130 dead.
But there are concerns from MPs across the house about whether Britain's involvement will actually make much difference. One Tory rebel told BuzzFeed News: "David Cameron just doesn't want to be embarrassed at international summits. And that's not good enough for me."
There are also doubts about Cameron's claim of 70,000 Syrian opposition fighters on the ground who can help Britain in its fight against ISIS. The PM's spokeswoman denied reports on Tuesday that only 40,000 of the fighters were "moderates" and that the rest were "radical Islamists". But she did concede: "There's a range of views within that group."
Cameron was given a major boost on Tuesday night as the Liberal Democrats confirmed they would back airstrikes. The Democratic Unionist Party, which has eight MPs, will also support them. But the Scottish National Party, which currently has 54 MPs after two lost the whip, is expected to vote against the government motion, along with Plaid Cymru, the Social Democratic and Labour Party, and the Green party's Caroline Lucas.
Downing Street released the text of the government motion that MPs will be voting on – it makes clear that no UK ground troops will be deployed:
That this House notes that ISIL poses a direct threat to the United Kingdom; welcomes United Nations Security Council Resolution 2249 which determines that ISIL constitutes an 'unprecedented threat to international peace and security' and calls on states to take 'all necessary measures' to prevent terrorist acts by ISIL and to 'eradicate the safe haven they have established over significant parts of Iraq and Syria'; further notes the clear legal basis to defend the UK and our allies in accordance with the UN Charter; notes that military action against ISIL is only one component of a broader strategy to bring peace and stability to Syria; welcomes the renewed impetus behind the Vienna talks on a ceasefire and political settlement; welcomes the Government's continuing commitment to providing humanitarian support to Syrian refugees; underlines the importance of planning for post-conflict stabilisation and reconstruction in Syria; welcomes the Government's continued determination to cut ISIL's sources of finance, fighters and weapons; notes the requests from France, the US and regional allies for UK military assistance; acknowledges the importance of seeking to avoid civilian casualties, using the UK's particular capabilities; notes the Government will not deploy UK troops in ground combat operations; welcomes the Government's commitment to provide quarterly progress reports to the House; and accordingly supports Her Majesty's Government in taking military action, specifically airstrikes, exclusively against ISIL in Syria; and offers its wholehearted support to Her Majesty's Armed Forces.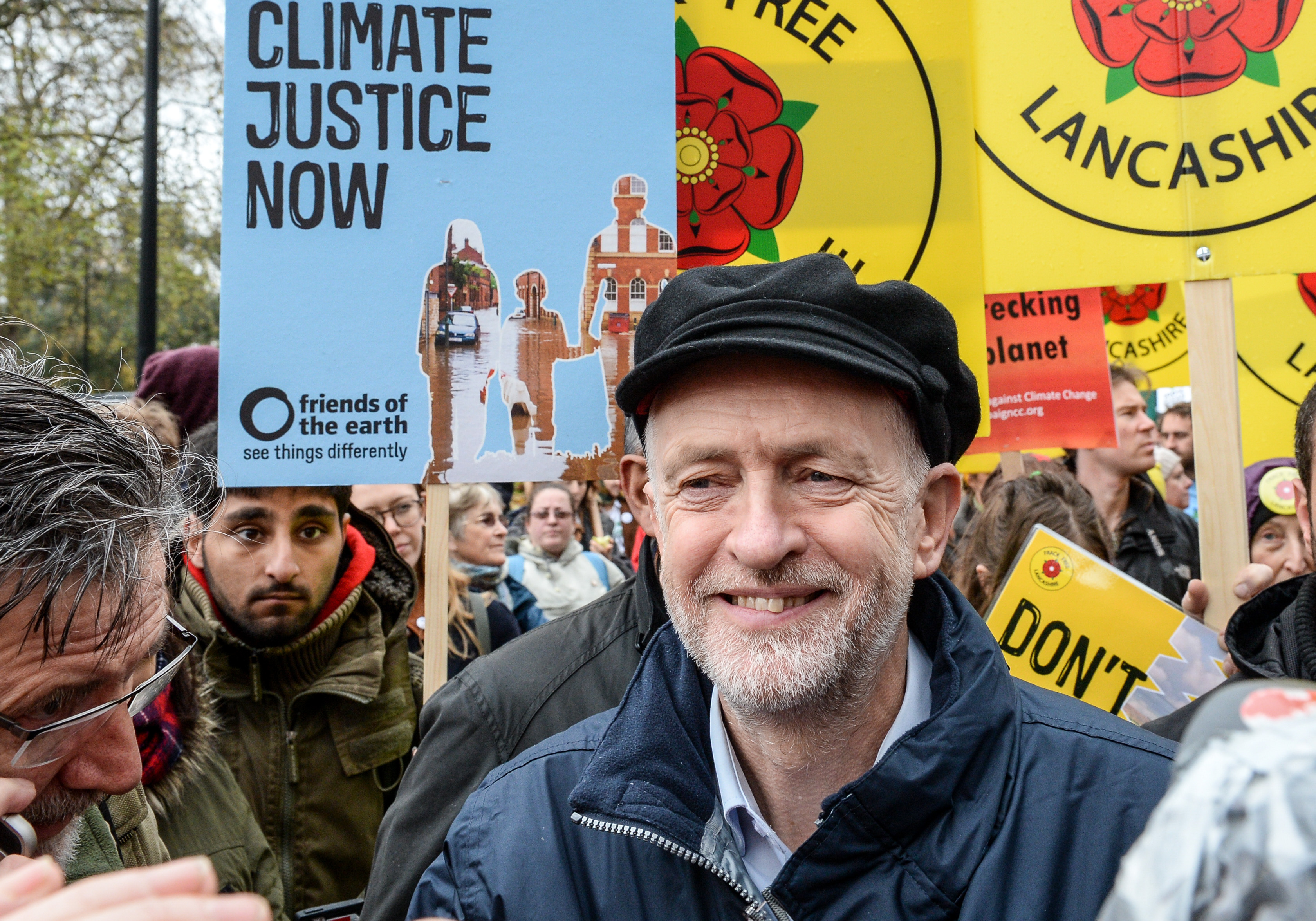 The Commons debate on airstrikes is expected to last from 11.30am to 10pm on Wednesday, meaning that Prime Minister's Questions will be cancelled.
The PM's spokeswoman pointed out the debate was far longer than the two hours and 45 minutes given to MPs ahead of the 1982 Falklands war.
But Corbyn, a veteran anti-war campaigner, has demanded a two-day debate – urging Cameron to "stop the rush to war". He has invited all Labour MPs and their staff to a briefing from The Independent's Middle East correspondent, Patrick Cockburn, on Wednesday morning at 10am. Cockburn warned last week that Cameron's plan was a "recipe for repeating past failures" in Iraq and Afghanistan.
Corbyn called on MPs who were considering voting for airstrikes to "think again", telling BBC Radio 2's Jeremy Vine show on Tuesday: "Think of the complications and the implications of what we are doing and please cast your vote against supporting this government's military endeavours in Syria."
Later Corbyn told BBC News that France and the US should "put their efforts into a peace process". He added: "I would ask them to join in looking for the way in which we can achieve a political solution to the Syria civil war as the best way forward of solving that problem."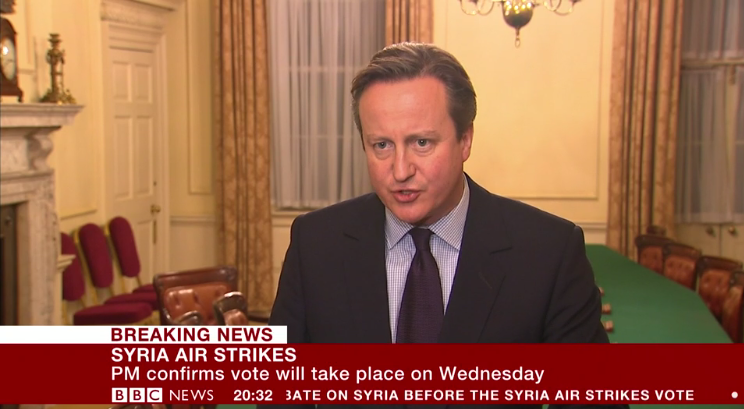 In a statement on Monday night Cameron said: "ISIL poses a very direct threat to the United Kingdom – and as we have already seen in Iraq, British airstrikes can play a key role in degrading them; but they are only part of a comprehensive strategy for Syria.
"This strategy must include the international community working together to find a political solution to the turmoil in Syria; a continuation of our extensive humanitarian efforts; and a clear commitment to post-conflict reconstruction of Syria."