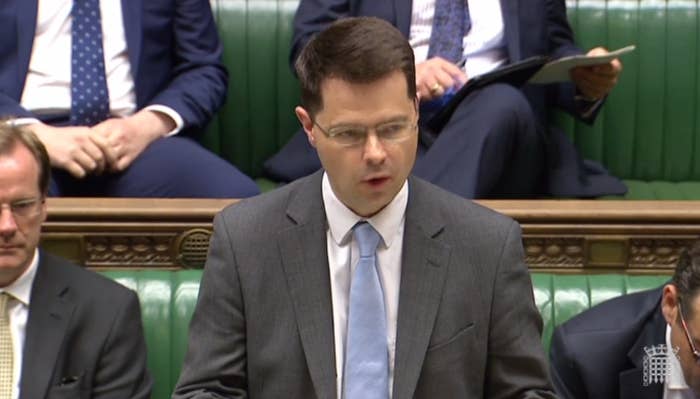 A Tory minister has said the government cannot guarantee that European Union citizens will be able to remain in Britain after the country leaves the bloc.
Home Office minister James Brokenshire said it would be "unwise" to guarantee the legal status of EU migrants living in the UK unless Britons living in EU countries were given the same assurance.
His statement in the House of Commons on Monday, in response to an urgent question from leading Leave campaigner Gisela Stuart, sparked fury from MPs from all parties in the wake of a rise in reported racist attacks following Britain's vote to leave the EU last month.
Both David Cameron and Tory leadership contender Theresa May have also refused to say whether the 3 million EU nationals living in the UK will be able to keep living there once the country formally goes it alone.
Brokenshire said there would be "no immediate change" in their legal status while negotiations were under way, which he said could take years.
But he added: "The prime minister has been clear that decisions on issues relating to the UK's exit from the EU will be for a new prime minister. I'm therefore not in a position to make new policy announcements this afternoon.
"The discussions we have with the EU to agree the arrangements of the UK's exit will undoubtedly reflect the immense contribution made by EU citizens to our economy, to our NHS, to our schools, and in so many other ways. But they must also secure the interests of the 1.2 million British citizens living and working elsewhere in the EU."
Brokenshire said a guarantee for EU citizens to remain in the UK would be "unwise without a parallel assurance from European governments regarding British nationals living in their countries".
He also warned: "Such a step might also have the unintended consequence of prompting EU immigration to the UK."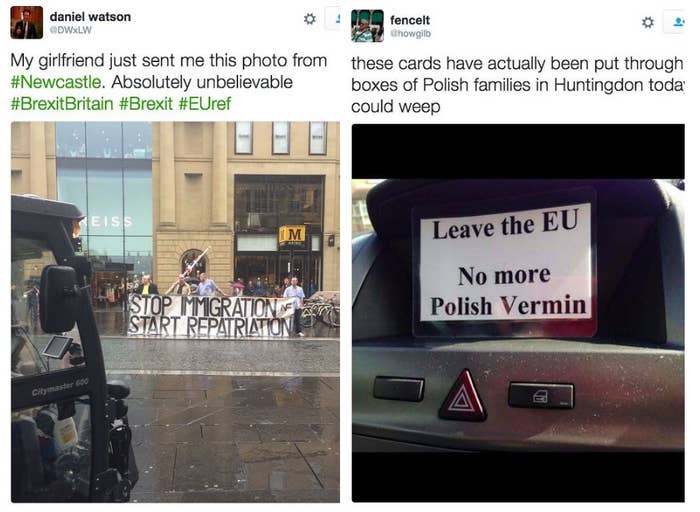 Labour MP Gisela Stuart, who grew up in Germany, told the minister: "People are not bargaining chips.

"It is deeply, deeply offensive to assume that this is a country that retrospectively changes the rights of its citizens. It is a duty of a government to allow people to live and arrange their lives and be able to make predictions."
But Stuart in turn faced fury from the SNP's Joanna Cherry, who said Stuart should have thought harder about the consequences of Brexit before she campaigned so hard for it.
Shadow home secretary Andy Burnham, who has three children with his Dutch wife, struggled to contain his anger during Brokenshire's statement. He warned that the government was "creating the conditions for the unwelcoming climate to continue and the rise in xenophobic and racist abuse that we have seen".
Burnham said May's comment on ITV on Sunday that "nobody necessarily stays anywhere forever" was "quite threatening". He added: "Any uncertainty hanging over their right to be here is tantamount to undermining family life in our country, and that does not strike me as a very prime-ministerial thing to do.
"I hope the minister will go back and tell the home secretary that my own kids would quite like their mum to stay here forever if that is OK with her."
Former Labour leader Ed Miliband said the forced deportation of millions of EU citizens was "something that no sane or fair government would contemplate doing". He warned that May was creating "untold fear and misery" for many people.

Senior Tory MP Andrew Tyrie said: "Protecting their [EU citizens'] rights, it seems to me, is the only ethical position that can now be taken. What's more, the longer the uncertainty about this question persists, the greater the risk of the economic downturn."
And senior Labour MP Yvette Cooper warned: "There are children in schools whose parents are French and Polish who are in tears because they fear that they may have to leave. Extremists are exploiting this for 'go home' campaigns that are vile and the home secretary is just giving them succour."
Brokenshire urged MPs not to "stoke up anxieties" and again insisted there was no immediate change to the status of EU nationals in Britain. "It is important that we get this right," he said. "This process in terms of leaving the EU is likely to take a number of years."