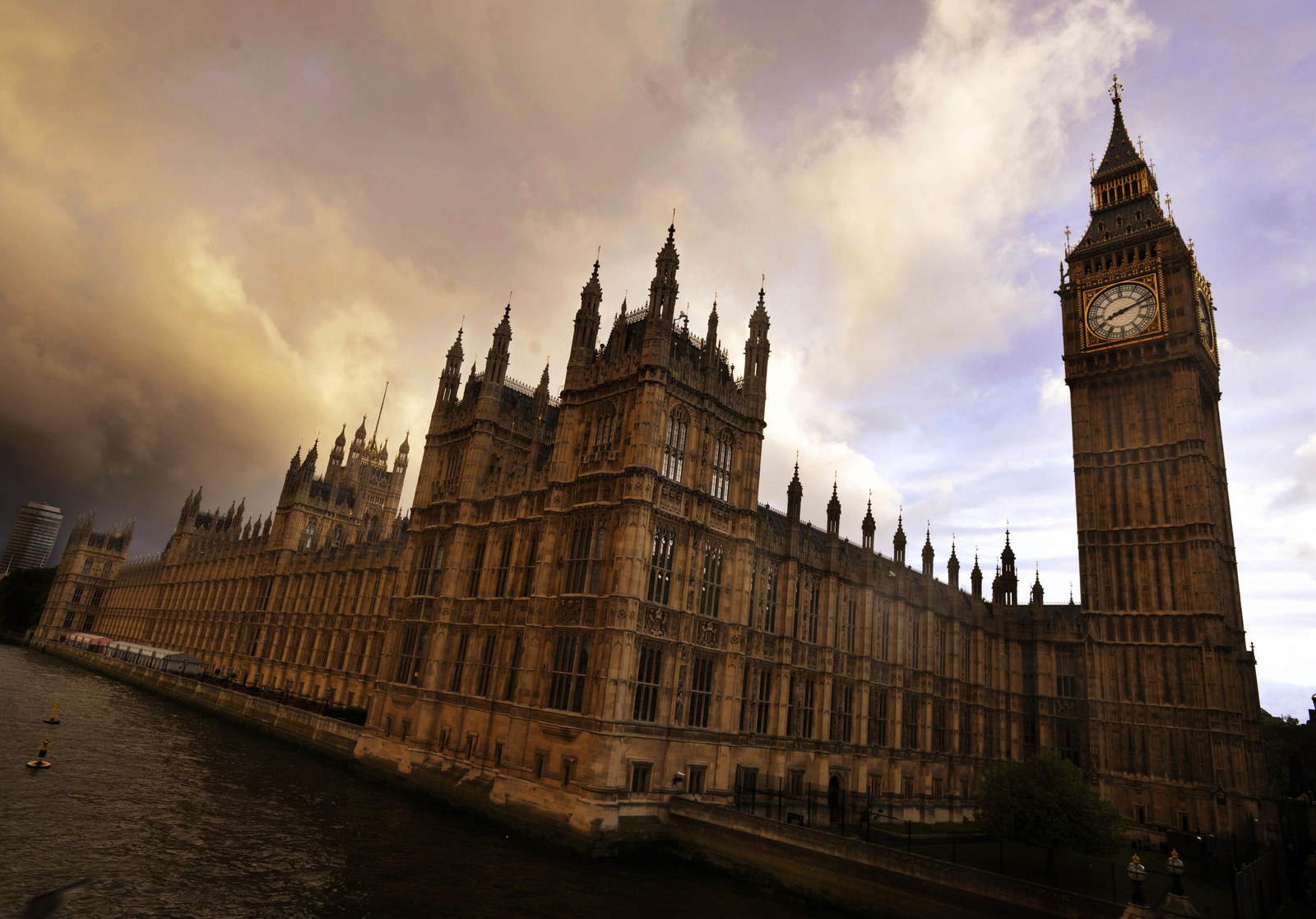 MPs have spoken out about sexual harassment towards staff in Westminster and across local government, as senior politicians agreed to set up a new independent complaints system "within days".
In a highly personal debate on Monday, MPs spoke about the experiences suffered by their researchers and other workers in parliament and called for urgent action to bring the perpetrators to justice.
Representatives from all parties and Commons Speaker John Bercow agreed the current system for raising complaints was inadequate and change was needed to ensure the complaints of staff, many of whom are young and in their first job, were properly acted upon.
The House of Commons debate came amid mounting speculation over the identities of MPs who are said to have made unwanted sexual advances.
Liz Saville Roberts, who leads Plaid Cymru in Westminster, said she knew of one staff member who had reported being sexually assaulted and nothing was done.
"A worker employed as staff of a member in this House told me today that she reported being sexually assaulted to the proper authorities earlier this year, who did nothing," she said.
"She is deeply disappointed and distrustful, and she tells me that distrust is endemic."
And Labour MP Chi Onwurah said she had made a complaint about some MPs making researchers feel "deeply uncomfortable" in a parliamentary bar – only for that to be dismissed as normal behaviour.
"When I complained recently to an officer of parliament who had some responsibility in this area that I knew a number of researchers – male and female – who had been made to feel deeply uncomfortable in the Sports and Social club here by members of parliament, I was told that happens in pubs all over the country," she said.
Meanwhile Tory MP Rachel Maclean, who was elected earlier this year, said she had been shocked by what young staff said they had experienced in Westminster.

"I was speaking to my own researcher earlier this week and she herself highlighted her own experiences that she has had in this place – and as a new MP I definitely find that shocking and unacceptable," she said.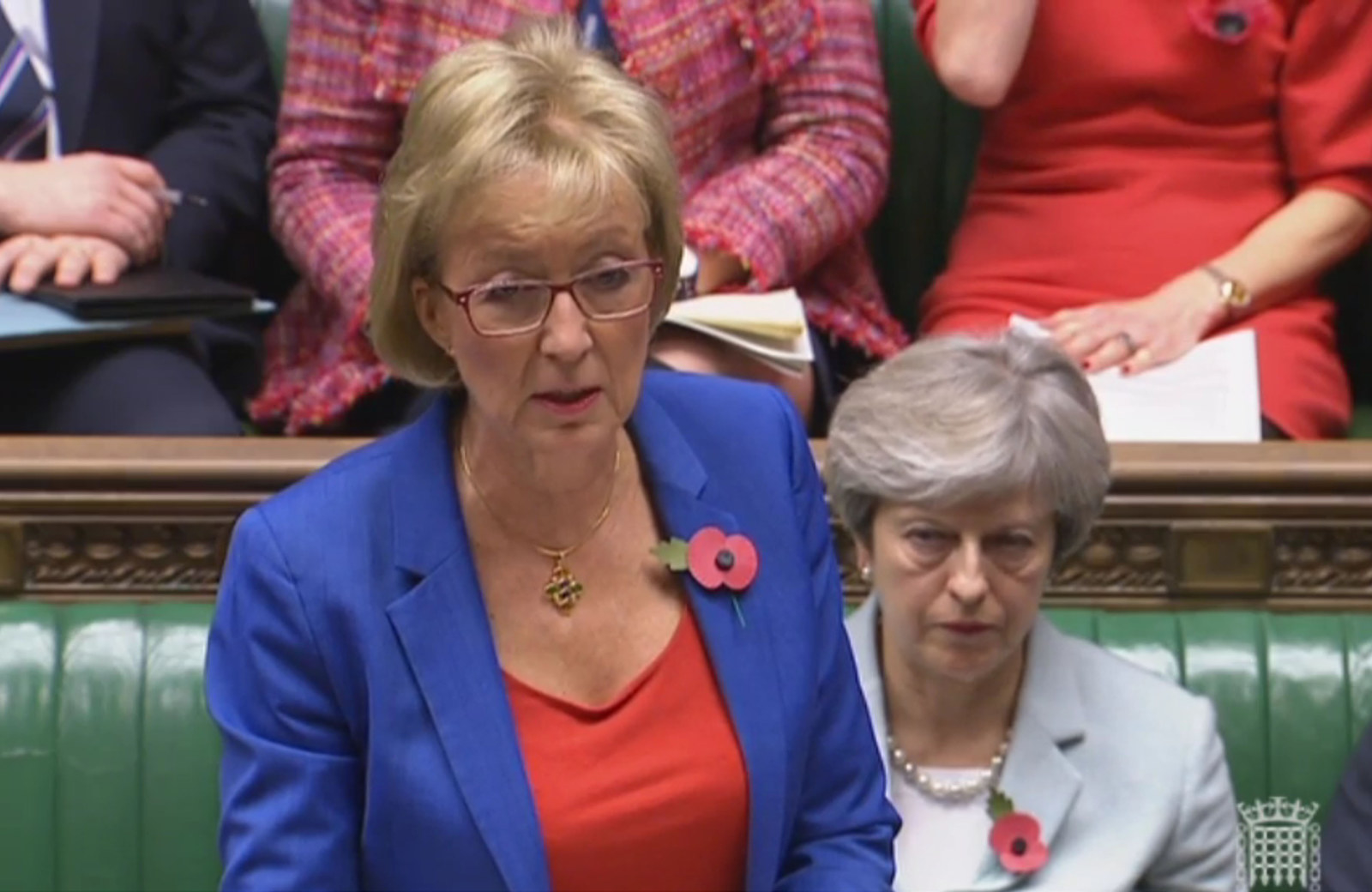 Fellow Tory Matthew Offord said the issue was about sexual harassment and not just about women.

"The issue of bullying in this House is systemic," he said. He read out a text message he had received from someone who had observed bullying from an unnamed MP.
"'It is utterly foul and I'm sure it's a pattern of behaviour on his part but in this instance I don't think it would be fair on the woman in question to name him. Still do your best to widen this to bullying and treating your staff like...' – and I think he's put dirt."
Labour MP Adrian Bailey said the problem was not limited to parliament. "In my own local authority very recently, two female councillors have been abused in a most sexually derogatory manner online, initiated by a fellow councillor."
And Tory MP Esther McVey said the new system should cover "other forms of abuse" such as "MPs who go on rallies to endorse the lynching of other MPs". That was a reference to shadow chancellor John McDonnell, who has said he was repeating a quote from activists.
Labour MP Jess Phillips warned that some MPs were not taking the issue seriously enough. She said that as she walked into the Commons for the debate, "I overheard two male colleagues walking through the halls wittering about a witch hunt that was going on in parliament".
"So I think that what we need to do in this building is not think of this as being a party political thing, but something that has to absolutely happen," she said.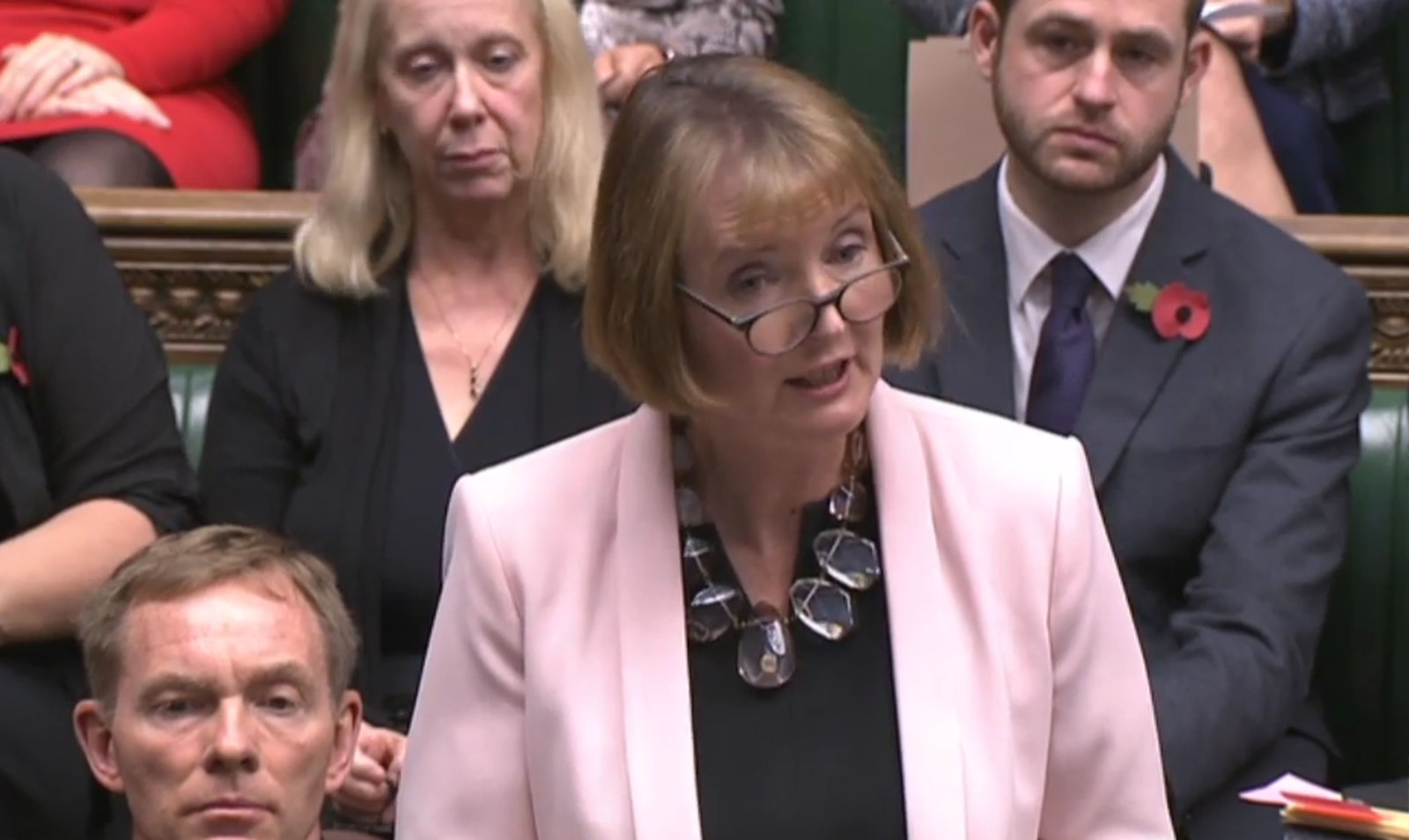 Commons leader Andrea Leadsom said parliament "must take action in days not weeks" to ensure it properly deals with allegations of sexual harassment. She said penalties for MPs could include the whip being withdrawn and ministers being sacked.
"As MPs, our constituents will be rightly appalled at the thought that some representatives in parliament may have acted in an entirely inappropriate way towards others," she said. "These reports risk bringing all of our offices into disrepute."
Commons Speaker John Bercow heaped pressure on party leaders to act swiftly, adding: "Make no mistake, there is a need for change."
Leadsom was making a statement in response to an urgent question from Harriet Harman, who said: "No woman or man, for that matter, coming to work in this House should be subjected to unwanted sexual advances from those who are in a position of power over them.

"No one should have to work in the toxic atmosphere of sleazy, sexist, or homophobic banter. No MP, let alone a minister, should think it is something to make jokes about.
"This is not hysteria – this is something which is long overdue for all the parties in this House to deal with."
PM Theresa May ordered a cabinet office inquiry into whether international trade minister Mark Garnier had broken the ministerial code amid claims that he asked his secretary to buy sex toys and called her "sugar tits".
She is also under pressure to suspend Stephen Crabb, a former cabinet minister, who reportedly sent explicit texts to a 19-year-old woman he had interviewed for a job.