Chief Whip Michael Gove has said that former SNP leader Alex Salmond could become deputy prime minister in a post-election Labour-SNP coalition.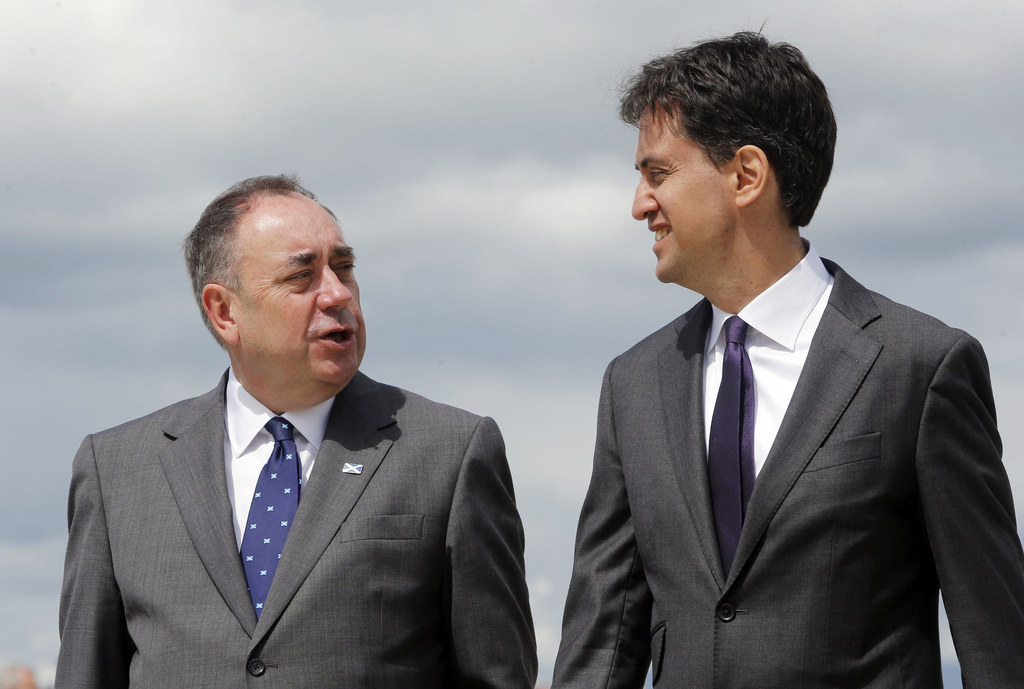 The Conservative chief whip said Salmond could become Ed Miliband's deputy prime minister or chancellor if Labour wins power in the general election.
He also claimed that a Labour/SNP coalition would lead to tax rises, out-of-control public spending and it would fail to create new jobs.
In a speech to the Policy Exchange think tank on Thursday night, Gove said: "The latest polling from Lord Ashcroft seems to suggest that it would be very hard for Ed Miliband to form any sort of government without having to rely on Scottish Nationalist votes.
"Such a government might therefore have to impose policies on English voters designed explicitly to appease Scottish separatists. Indeed it might even have to accept Alex Salmond as deputy prime minister, or chancellor, to stay in office."
He went on: "It might have to downgrade or weaken our nuclear deterrent to satisfy the SNP's opposition to Trident. It might have to accept an approach to negotiation in Europe designed to serve Alex Salmond's agenda.
Salmond, who stood down as SNP leader and Scotland's first minister after his "Yes" campaign was defeated in the independence referendum, is standing as an MP in Gordon, Aberdeenshire. He hasn't ruled out joining Labour in a coalition but suggested the SNP is more likely to lend the party support on a case-by-case basis.
A poll by Lord Ashcroft on Thursday signalled that the SNP is heading for a landslide victory at the expense of Labour in Scotland.
It's not the first time the Tories have raised the prospect of Milband and Salmond running the country together.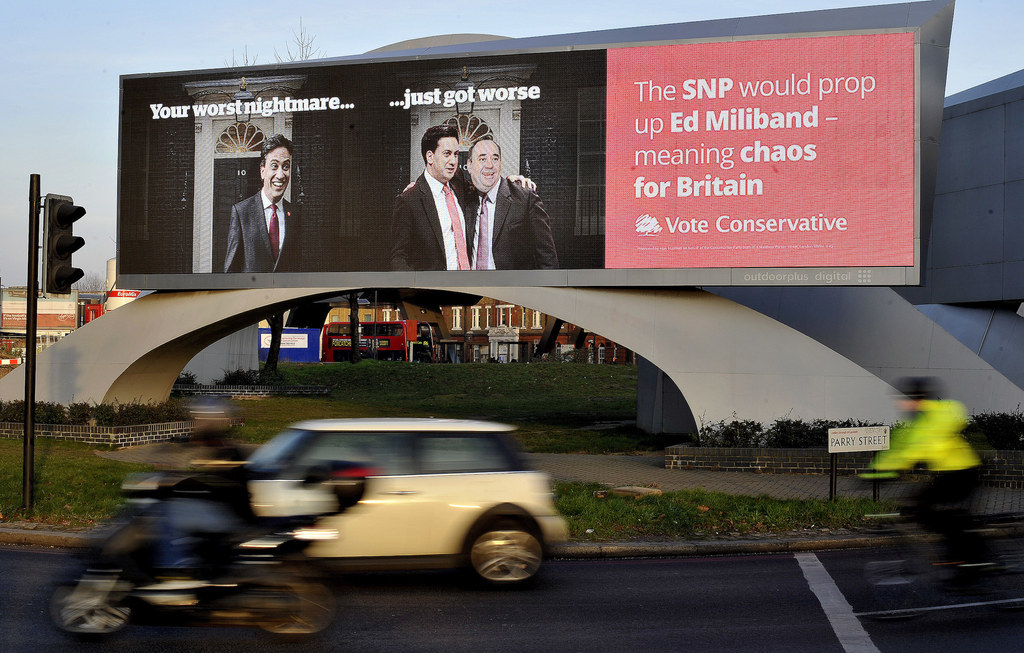 But is a rare political intervention for Gove, who has largely kept out of the limelight since being moved from his education secretary brief last year.
In his speech, he also took a swipe at the Lib Dems and accused them of trying to take credit for Tory policies.
He said: "It is a myth to argue that the compassion in the coalition is a Liberal Democrat monopoly, or progressive policies depend on Lib Dem ministers. Far from it. I respect the contribution made by individual Liberal Democrats but the driving energy for social progress in this parliament has been generated - first and foremost - by Conservative ministers."