Michael Gove Has Apologised For Comparing Pro-EU Experts To Nazis
The justice secretary conceded it was an "inappropriate historical analogy".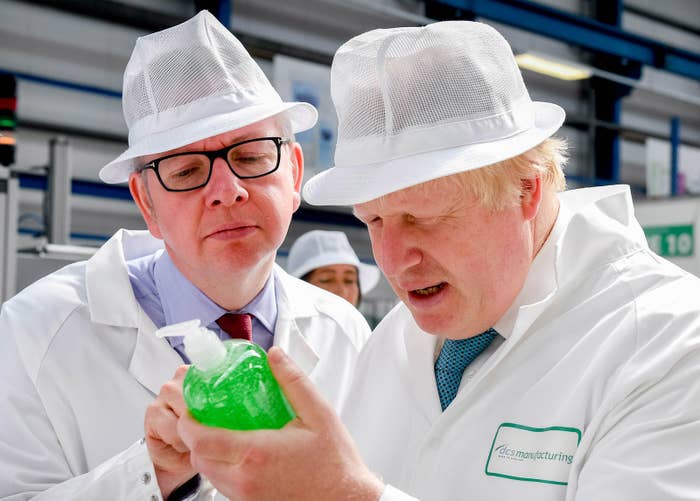 Cabinet minister and Leave campaigner Michael Gove has apologised for comparing pro-EU economic experts to Nazis. The justice secretary said he had been "clumsy" by pointing to the German scientists used to denounce Albert Einstein in the 1930s.
Prime minister David Cameron said Gove had "lost it" and made a "massive mistake" by making the comparison. Last month Boris Johnson, another prominent Leave campaigner, compared the EU's aims to Adolf Hitler's – saying both wanted to create a European superstate.
The fresh tensions at the top of the Conservative party come just one day before Thursday's referendum on Britain's membership of the European Union.

Warning that experts cannot always be trusted, Gove told LBC Radio on Tuesday: "We have to be careful about historical comparisons, but Albert Einstein during the 1930s was denounced by the German authorities for being wrong and his theories were denounced, and one of the reasons of course he was denounced was because he was Jewish."
Cameron seized on the comments from his once close ally and friend, telling Sky News on Wednesday: "To hear the Leave campaign today sort of comparing independent experts and economists to Nazi sympathisers – I think they have rather lost it.
"These people are independent – economists who have won Nobel prizes, business leaders responsible for creating thousands of jobs, institutions that were set up after the war to try to provide independent advice. It is right to listen."
Asked again on LBC about Gove's remarks, the PM added: "I think, I'm afraid, the Leave campaign here are making a massive mistake."
Amid a growing storm of protest, Gove apologised on ITV News. "Yes, I am sorry," he said. "I was asked a direct question and I answered it in a clumsy way with an inappropriate historical analogy. I certainly didn't mean to offend anyone with that so I regret it, I misspoke, and I apologise."
Earlier this month Gove sparked ridicule by declaring that "people in this country have had enough of experts".