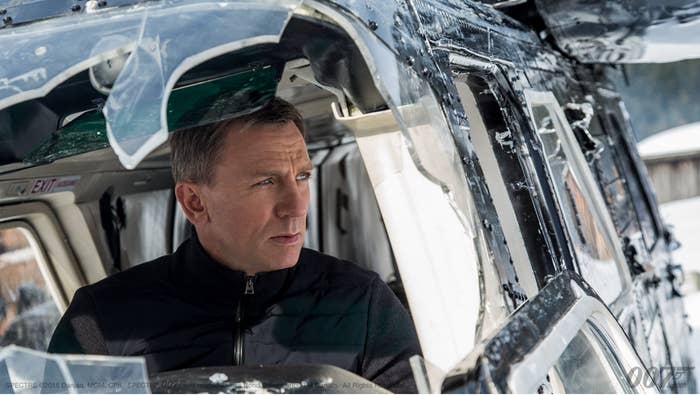 Britain's MI6 has launched a major new recruitment drive in a bid to hire more sociable people from working-class backgrounds. The Secret Intelligence Service (SIS) insists a winning personality is just as important as a stellar education for new officers.
In the first recruitment campaign of its kind, the organisation focuses on people's "human side" and makes clear that social interaction is key to becoming an intelligence officer. MI6 gathers intelligence overseas on threats to the UK, mainly by working closely with foreign nationals with access to confidential information.
The launch of the campaign coincides with the release of the latest James Bond movie, Spectre. MI6 bosses are well aware that the film will lead to a flurry of interest in working for the agency.
But the organisation is at pains to make clear that Bond – a gun-toting, Martini-drinking, womanising loner – is not a true reflection of the modern-day intelligence officer. "James Bond would probably not be successful in joining SIS, if he were to apply," an intelligence source said.
"The service he represents is not the modern reality. Teamwork is central to SIS's ability to deliver intelligence, and heroes working alone rarely achieve much."
The idea of recruitment by MI6 has long conjured up images of students at Oxford and Cambridge being secretly invited to tea by rakish professors. But modern-day threats, particularly from jihadist terror groups, mean the agency has had to spread its net more widely.
The ad campaign focuses on "emotional intelligence" rather than academic ability or experience travelling overseas. According to the source, people from wealthy backgrounds who have travelled the world on gap years, for example, are no more likely to be recruited than those who have an interest in world affairs.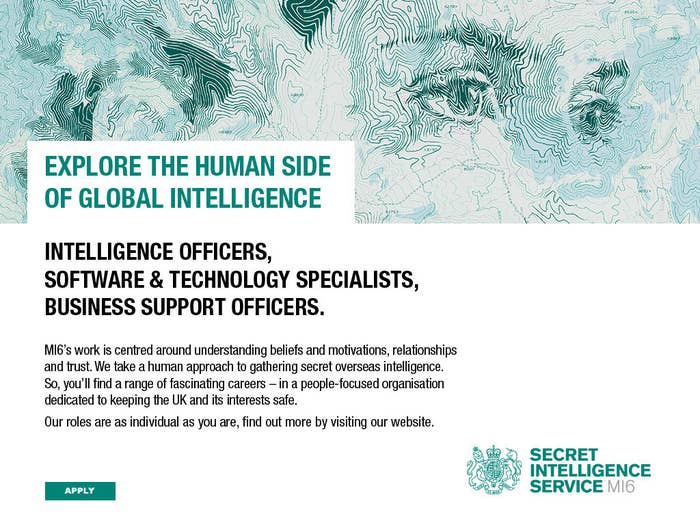 The MI6 campaign is aimed at finding people who are self-aware, are comfortable in social interactions, and can empathise with whoever they are talking to.
"Having a high degree of emotional intelligence is every bit as important to SIS as educational attainment," the source said. "They want people with a real passion for human interaction, understanding others, and dealing with the sometimes complex nature of human relationships."

A major study last year found that Britain is "deeply elitist". The Social Mobility and Child Poverty Commission, chaired by former Labour minister Alan Milburn, said privileged people educated at public schools and Oxbridge still dominated top roles in public bodies, politics, and the media.
A spokesperson for the commission gave MI6's recruitment drive a cautious welcome. They told BuzzFeed News: "The commission welcomes the fact that MI6 are looking more broadly and recognising that there's talent in all sorts of places.
"It's important that key institutions reflect the society they serve. But the proof of the pudding will be who they actually recruit and how diverse they actually are."
The online ad campaign has been given the slogan "Explore the human side of global intelligence", with map contours used to represent facial features. MI6 is recruiting for a wide range of roles including intelligence officers, software and technology specialists, and business support officers.

Like BuzzFeed UK Politics on Facebook.