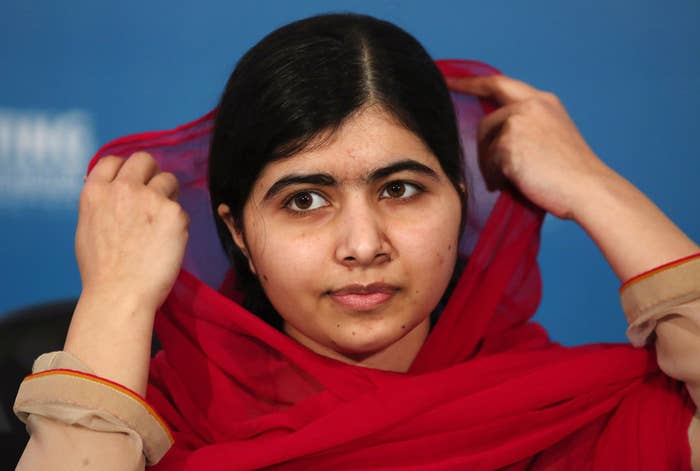 Malala Yousafzai, the 18-year-old Nobel prize winner, has called on world leaders to pledge $1.4 billion this year to help educate Syrian refugee children.
Speaking at a summit in London on Thursday, Yousafzai warned that 700,000 Syrian children living in refugee camps in Jordan, Lebanon, and other neighbouring countries were out of school.
She was accompanied by Mazoon Almellehan, a 17-year-old Syrian refugee now living in northern England, who campaigned for girls' education throughout her three-year stay at two refugee camps in Jordan.
At a press conference, Yousafzai told BuzzFeed News that education was particularly crucial for girls, who were often forced into early marriages. "Most of these girls in the refugee camps are kind of a burden on the families; the families force them to get married at age 12,13," she said.
"So it's key they get education – it's not just learning, but in a way a protection for them, for their independence, for their own personality, to have that identity of being themselves. Because once they get married at such an early age, they do not get the opportunity to fulfil their dreams and go forward in their lives."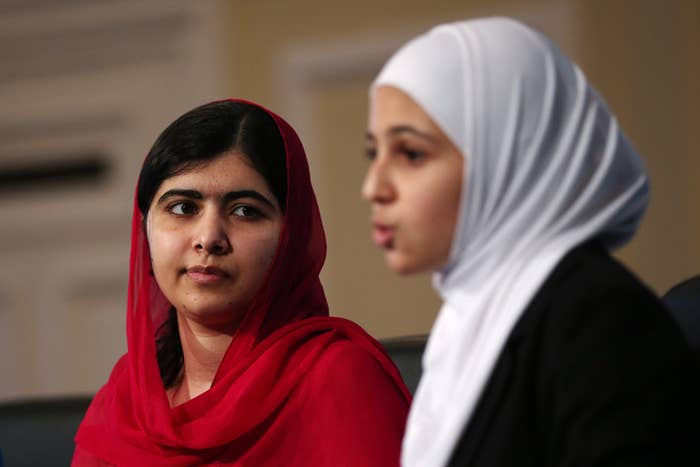 Almellehan said there were huge problems with education inside refugee camps. She told BuzzFeed News: "Many girls think that education is not important. They think if I get married, that will give me my future and protect me in my life.
"When I was in [the] camps, I saw many parents and girls think that early marriage is better than education. But in my opinion, education is the best protection for girls and is the best way to help us in our future because if we want to bring peace to Syria, we must be educated," she said.
"Without education we cannot do anything. Who will rebuild the country, who will bring peace? We need education because Syria needs us."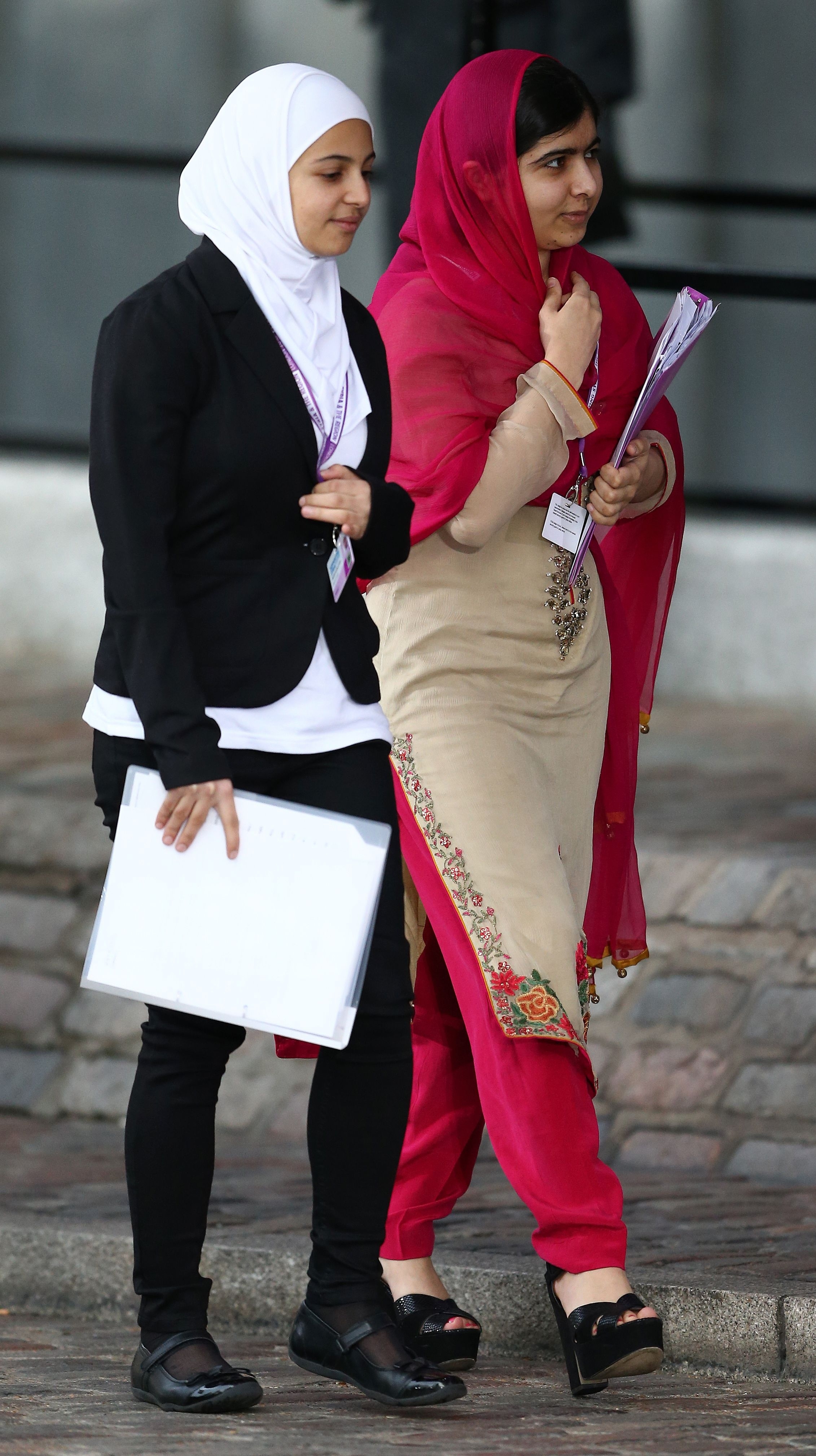 The pair were attending the Supporting Syria and the Region Conference – co-hosted by the UK, Germany, Norway, Kuwait, and the United Nations – which aimed to raise billions of dollars in aid.
Yousafzai said she was "encouraged" by the pledges so far but hoped that "more and more countries" would come forward and commit money to pay for more school places, textbooks, and teachers.
She also thanked the small countries of Jordan and Lebanon for taking in almost 2 million Syrian refugees over the last five years. "Their economies are weak and they're struggling [yet] they're still working hard to help refugees," she said.
She hinted that European countries like Britain should also be doing more to resettle Syrian refugees. The UK is accepting up to 20,000 people over five years, as well as some unaccompanied children from the region.
Yousafzai said: "If you welcome more refugees it's going to help more, but also we should not forget supporting the refugees who are already in the host countries.
"On one hand we see there's a debate about whether European countries should welcome Syrian refugees or not, but on the other hand people are forgetting about the people who are already refugees in the host countries – and that's really disappointing because there's lack of funding in terms of education and other facilities."
Yousafzai was shot in the head in 2012 by a Taliban gunman for insisting that girls should get an education, and went on to win the Nobel Peace Prize at the age of just 17 for promoting education and other causes.

She and Almellehan first met in 2014 at the Zaatari refugee camp in Jordan. They were reunited in December last year when Almellehan was resettled in Newcastle with her family.