Labour leadership candidate Liz Kendall hasn't been having an easy time on Twitter this summer.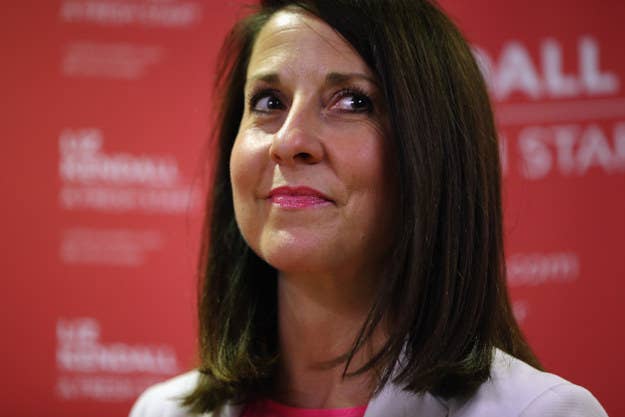 She's had to get pretty used to insults like these – and until recently has refused to respond.
But with just two weeks of campaigning left, Kendall has decided to stay silent no more.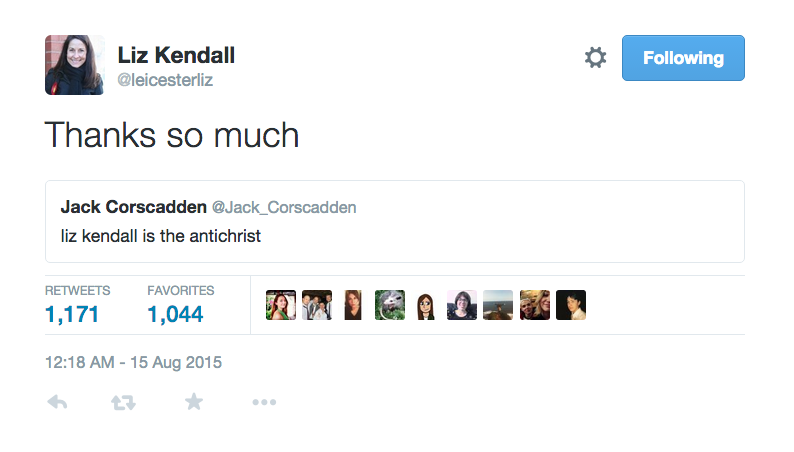 And she retweeted this comment, which has since been deleted, with the caption "Much nicer..."

"One day, she just thought: 'Bring it on,'" a source in Kendall's camp told BuzzFeed News.
Kendall has hit out before at the "vitriolic" online bullying. But it's only in the past few days that she's taken on her critics directly.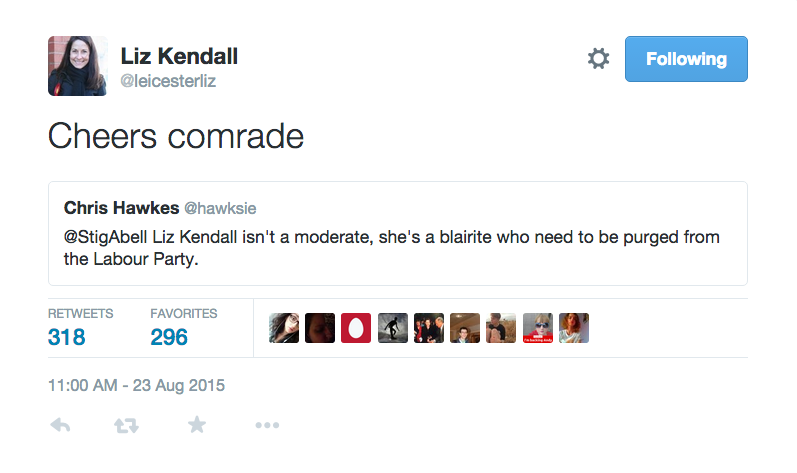 Like when she threw some shade at a Tory MP who joked about voting for her.
And had a go at The Spectator magazine for an article about whether Labour's female leadership candidates were attractive enough to be leader of the party.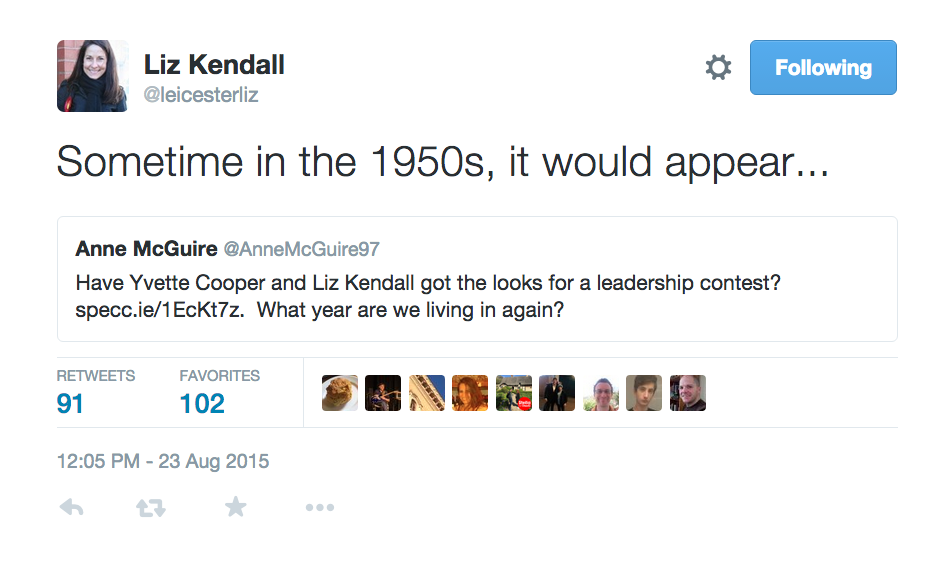 Kendall's A+ Twitter game has not gone unnoticed. The Scottish Conservative leader seemed impressed.
As did former home secretary Jacqui Smith.
Well played.