Labour leadership candidate Liz Kendall is trying to raise money for her campaign by flogging these pint glasses.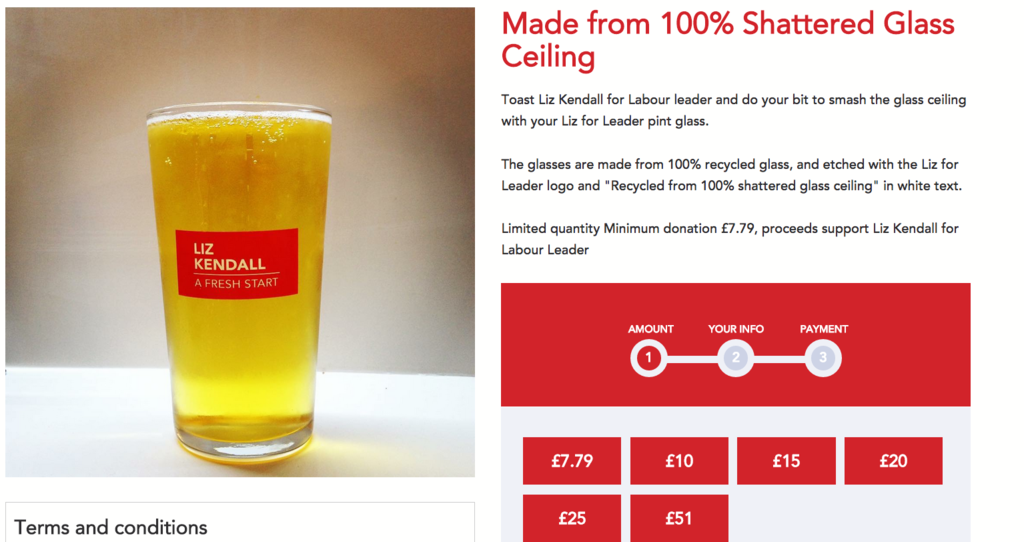 Apparently they are made from "100% shattered glass ceiling", which is pretty impressive.
They're even etched with the words: "Recycled from 100% shattered glass ceiling" in case you're in any doubt about Kendall's drive to become the first elected female leader of the Labour party.
And one can be yours from just £7.79! Although donations of up to £51 are warmly welcomed.
But hang on, haven't we seen that slogan before?
Yep, Hillary Clinton – who's vying to be the first female US president – unveiled her own official merchandise back in May.
This pint glass, advertised on her online shop, is printed with the words: "Made from 100% shattered glass ceiling".
The blurb on the site reads: "Cheers to making history." A set of two glasses are on offer for $25.
Kendall's team have been selling the pint glasses at recent campaign events.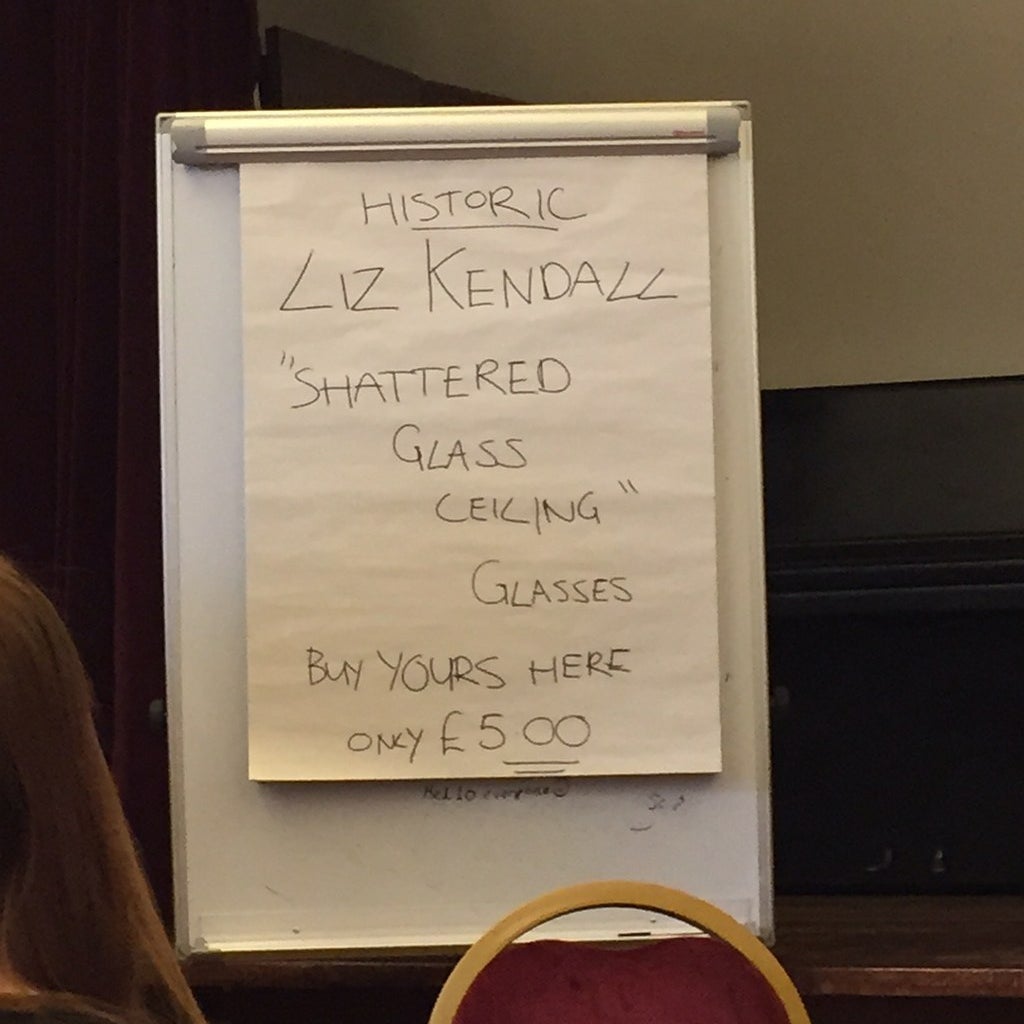 They were on sale for just £5 at a women's Q&A with Kendall in Hammersmith Town Hall, west London, last week – and even described as "historic". Former home secretary Jacqui Smith, who chaired the event, urged attendees to buy one.
A source from Kendall's camp told BuzzFeed News: "We're very flattered at any comparison with Hillary Clinton."