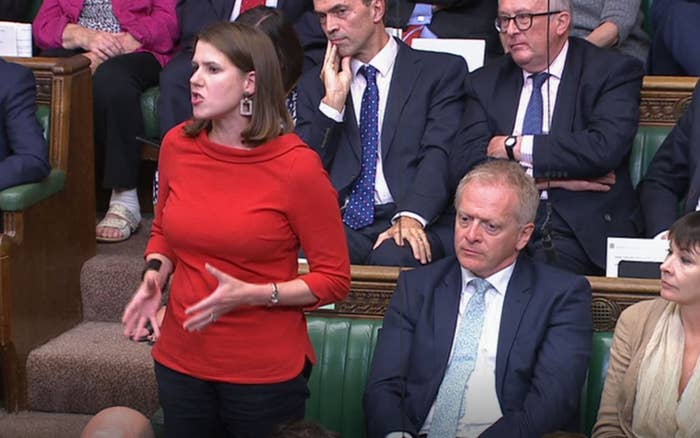 A number of LGBT Liberal Democrat members have announced they are leaving the party after MP Phillip Lee dramatically quit the Tories to join the party.
There were gasps in the House of Commons as Lee took a seat next to Lib Dem leader Jo Swinson during prime minister Boris Johnson's speech ahead of a crucial vote on Brexit on Tuesday evening. It means Johnson no longer has a working majority.
Jennie Rigg, who chaired the Lib Dem LGBT group, told BuzzFeed News that Lee's voting record proved he was "not a Liberal". She said he had "problematic" views on gay rights, HIV migrants, and privatising the NHS.
Luke Graham, a member since 2010, told us Lee had a "deeply conservative mindset that did not align with Lib Dem values" and said he was "very disappointed" in Swinson's decision.
Lee abstained in the 2013 vote on same-sex marriage and sparked controversy in 2014 when he proposed that people coming to settle in Britain should have to first prove they do not have HIV or hepatitis B.
He has also suggested that NHS patients suffering from lifestyle-related diseases, such as Type 2 diabetes, should pay for their prescriptions.
Rigg, who was a member of the Lib Dems for 11 years, tweeted that she had formally resigned from the party just an hour after Lee crossed the floor.
Rigg said: "I had told anyone who would listen when the rumours first started circulating about him that if he was allowed in I would be going.
"It's not just his problematic views on LGBT+ stuff and HIV migrants, it's all the privatising the NHS stuff as well. He's not a Liberal. His voting record shows he's not a Liberal."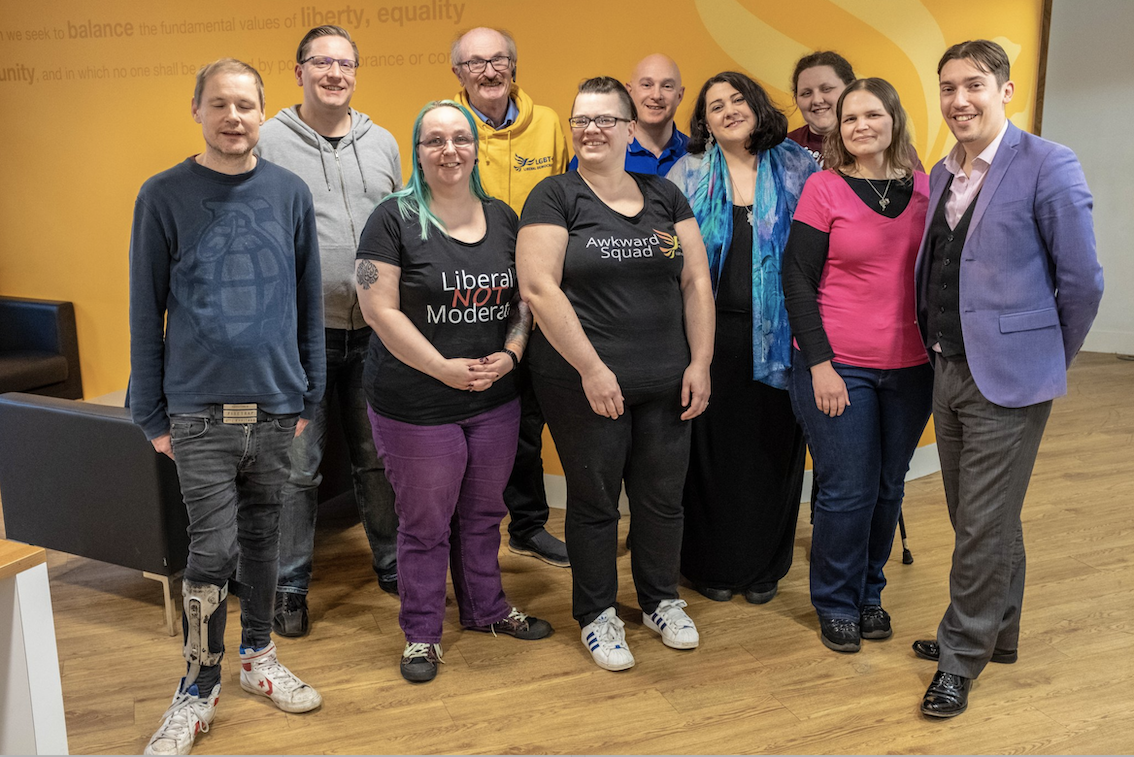 Rigg, who also served on various federal regional and local committees and hosted the party's Glee Club at conference, said she knew of other members who had resigned over Lee's defection.
She said she was "disappointed" in the Lib Dem leadership. "His voting record is very problematic and I think he needs to make public apologies for a lot of it," she said.
Graham said: "I don't see Dr Phillip Lee as a liberal. His attempts to block HIV+ immigrants from entering the country in particular shows a deeply conservative mindset that doesn't align with the values I hold.
"I supported Jo's leadership bid in part because I thought she'd be absolutely solid on LGBT+ issues. As a bi person, this is not the first time I've been let down by leadership of the party."
Lee, a former doctor, was later asked on BBC News about the concerns being raised over his HIV migrant proposal. He said: "I would point out to those individuals that they're defaming my character and they should be careful about what they say.

"The amendment they are referring to was an attempt to reduce something called viral load, to reduce the HIV carriage in Great Britain, that actually would protect the gay community."
Other Lib Dem members expressed their disappointment in Lee joining the party.
A Liberal Democrat spokesperson said: "We are always sorry to see members leaving the party and wish them all the best."

Lee's defection follows that of ex-Tory MP Sarah Wollaston to the Lib Dems last month, via Change UK, and ex-Labour MP Chuka Umunna.
Swinson said: "Phillip brings almost 10 years of parliamentary experience and decades of professional expertise. He shares our commitment to prevent a disastrous no-deal Brexit, and to stop Brexit altogether."