Liam Fox Says The BBC Needs To Be More Upbeat About Brexit
"It just seems to me a bit bizarre that people would want to talk down our own chances of success," the international trade secretary said.
by
,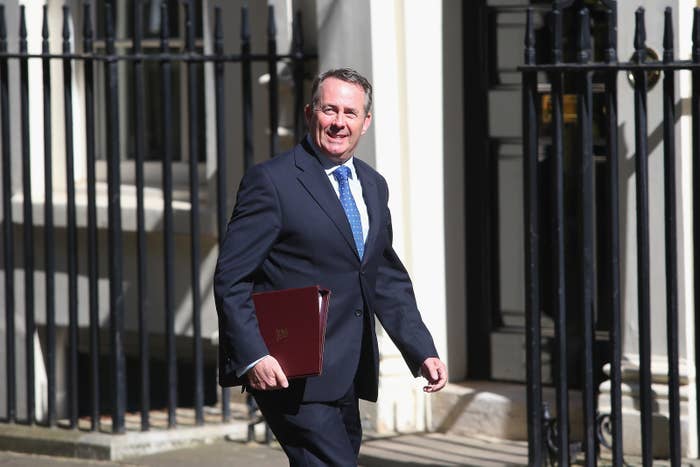 International trade secretary Liam Fox has criticised the BBC, Financial Times, and other newspapers for not being optimistic enough about Brexit.
He said it was "a bit bizarre" that media outlets would want to "talk down our own chances of success" – and urged them to have the "same confidence" as investors had in Britain.
It comes three months after Commons leader Andrea Leadsom was roundly condemned for calling on broadcasters to be "a bit patriotic" in their Brexit coverage.
At a fringe event at the Conservative conference in Manchester on Sunday, Fox also attempted to downplay the Bombardier row, insisting it had no bearing on a future UK–US trade deal after Britain leaves the EU.
Fox was asked for his thoughts on Remain voters who believed Brexit would be a complete disaster. He pointed out that the North American Free Trade Agreement had been negotiated in 18 months and "trade agreements have been negotiated in shorter times".
"It just seems to me a bit bizarre that people would want to talk down our own chances of success, it's actually beneficial to the United Kingdom that those we're negotiating with think that we have all the instruments at our disposal that we need," he said.
"I think it's time that we stop this damaging, pessimistic view of our future. Because I think as I go round the world, I find countries all the time who want to do business with the UK, who want joint ventures with British companies.
"It's just that I don't read that in the pages of certain newspapers – and I'm not even saying the three letters BBC."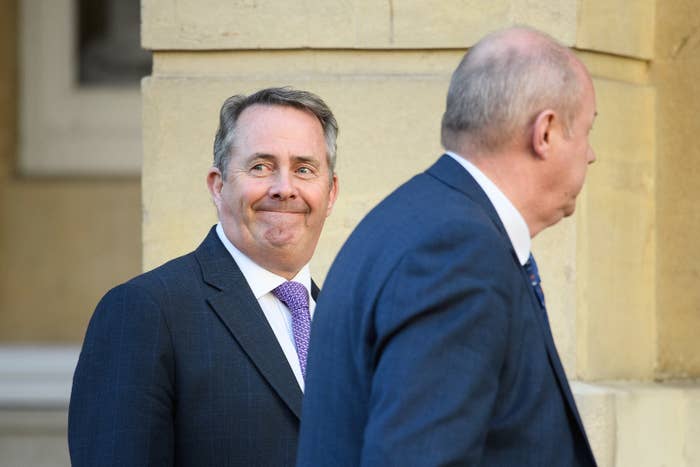 He added: "In the full year since the referendum we've had more investment into the UK than at any other year in our history. Didn't read that headline in the FT unless I missed it.

"We should be confident about our future, we should have some of the confidence that the investors in the rest of the world seem to have in the UK. It would be very nice if some of the editorships of our press took the same confidence and the same optimistic view for our country."
A BBC spokesperson told BuzzFeed News: "The BBC takes impartiality incredibly seriously and we are covering Brexit developments in depth by examining all the perspectives and arguments. We have a wide range of voices on air and will continue to do so."
A source added: "We won't be pushed or pulled by one political interest or another."
Fox said he believed trade deals with the US, Australia, and New Zealand could be completed by 2019.
He dismissed fears for future trade with the US, following a 220% tariff on Bombardier jets by the US Department of Commerce, which threatens thousands of jobs in Northern Ireland.
"This is basically a US–Canada dispute really between Boeing and Bombardier," he said. "Our view is that it's much better that it's settled between those."
He added: "It's a shame because I visited Bombardier in Northern Ireland and we've kind of been caught up in the crossfire in a much larger dispute."
Asked whether it would impact on a UK–US free trade deal, he said: "I don't think you can draw parallels with the UK case. We've started work with the US on four different work strands in terms of our discussions with them."