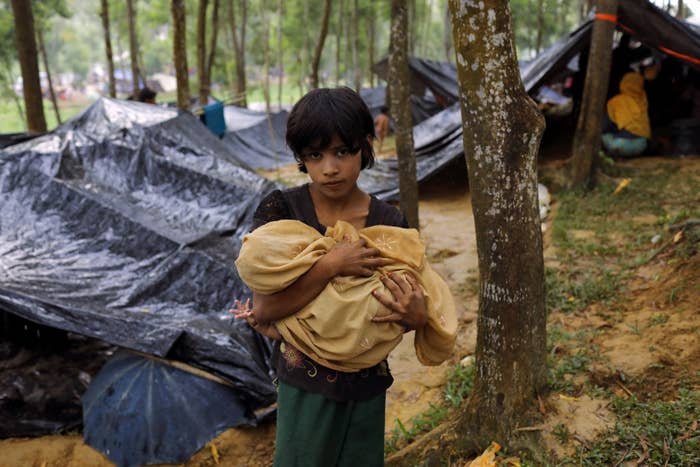 Labour has demanded that the UK government stops giving aid to the Burmese army, amid violence against the Rohingya community, Myanmar's Muslim minority.
In the House of Commons on Tuesday, shadow foreign minister Liz McInnes said the Ministry of Defence had shown "shockingly poor judgment" in spending a quarter of a million pounds – "from the aid budget no less" – on training members of the armed forces in Myanmar, formerly known as Burma.
She also said it was "wholly inappropriate" that the UK government had sold "more than half a million pounds' worth of weapons" to the country in the last three years.
At least 123,000 people from the Rohingya community have been forced to flee over the border to nearby Bangladesh, the UN refugee agency said on Tuesday.
On Sunday, UK foreign secretary Boris Johnson called on Myanmar's de facto leader Aung San Suu Kyi to do all she can to end the violence against Muslims in Rakhine state.
Labour MP Mary Creagh warned bluntly on Tuesday that the violence appeared to be the "precursor to genocide".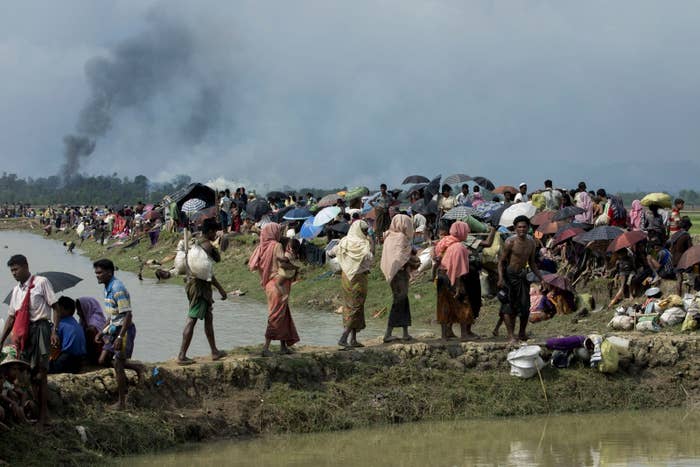 McInnes said: "It simply cannot be right to continue British military aid to a country where human rights abuses are so rampant.
"If the minister accepts that, will he demonstrate his government's commitment to the Rohingya people by immediately suspending military aid to Myanmar's army until that army can demonstrate that it is both capable of and willing to protect the rights of all the country's citizens?"
Foreign Office minister Mark Field said the matter "will be under review" by the Ministry of Defence.
"I think it is also worth pointing out that, contrary to some of the press reports, it is important to clarify precisely what the UK does provide," he said.
"We do not provide any form of combat training to the Burmese military. The UK does provide educational courses focused on language training, on governance, accountability, ethics, human rights and international law."
Field said "real and lasting change" would only come about through "engaging with the Burmese military", adding: "Exposing them to modern militaries and how they operate in a democracy is more effective than isolating them."
Creagh said the Burmese army had waged a bloody six-year campaign against the Rohingya Muslims.
"This looks like the precursor to a genocide," she said. "Stateless citizens who cannot be counted and therefore their bodies cannot be counted either."
She hit out at a "culture of impunity that allows people to be murdered and no one brought to justice".