Jeremy Corbyn Is Under Pressure To Explain Why He Didn't Challenge A Labour NEC Member's Anti-Semitic Comments
"He sat in a room whilst these awful things were said and he didn't say a word," MP Ian Austin, who is facing disciplinary action after criticising the leadership on anti-Semitism, told BuzzFeed News.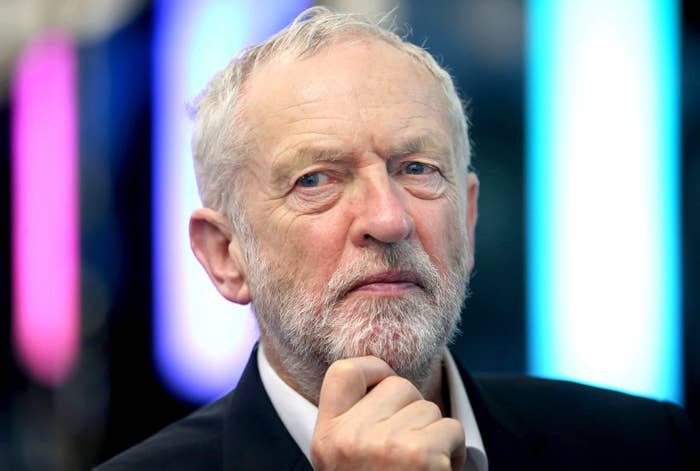 Jeremy Corbyn is under mounting pressure to take action against a member of Labour's ruling body who blamed Jewish "Trump fanatics" for making up stories about anti-Semitism in the party.
The Labour leader was in the room when Peter Willsman made the comments at a meeting of the National Executive Committee two weeks ago. They have now been leaked in an audio recording to the Jewish Chronicle.
Labour sources said Willsman had given a "full apology" and the matter had been "resolved".
But critics said it was unclear why he had been let off the hook when two Labour MPs — Margaret Hodge and Ian Austin — are being investigated after publicly criticising the party's stance on anti-Semitism.
Austin told BuzzFeed News on Tuesday: "What Pete Willsman said is just disgusting and he obviously shouldn't be on the NEC.
"But I think the key point to make is that Jeremy Corbyn promised to be a militant opponent of anti-Semitism but sat in a room whilst these awful things were said and he didn't say a word."
BuzzFeed News approached Corbyn for a response to Austin's criticism, but his office declined to comment.
Deputy Labour leader Tom Watson tweeted that Willsman was a "loud mouthed bully", adding: "He disgusts me."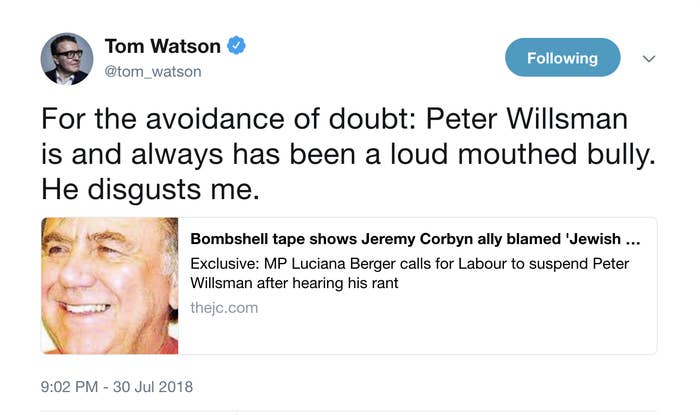 Watson also retweeted comments from Owen Jones and Matt Zarb-Cousin, both leading figures on the Labour left, who suggested Willsman should stand down as a candidate for the NEC.
Willsman is seeking reelection to the NEC, the party's governing body, alongside eight other candidates backed by Momentum, the pro-Corbyn grassroots group.
In the clip published by the Jewish Chronicle, Willsman can be heard saying: "They can falsify social media very easily."
With a raised voice, he goes on: "Some of these people in the Jewish community support Trump — they are Trump fanatics and all the rest of it.
"So I am not going to be lectured to by Trump fanatics making up information without any evidence at all. So I think we should ask the 70 rabbis, 'Where is your evidence of severe and widespread anti-Semitism in this party?"'
Amid audible protests in the room, Willsman adds: "Let me ask you a question, how many people in this room have seen anti-Semitism in the Labour party?

"Put your hands up — one, two — you've had anti-Semitism in the Labour party? I'm amazed. I've certainly never seen it."
Labour MP Luciana Berger told the newspaper that Labour should suspend Willsman from the party and conduct a formal investigation into his conduct.
Yvette Cooper, a fellow Labour MP who chairs the home affairs committee, told BBC Radio 4: "I think it would be very helpful if Jeremy Corbyn could ask Pete Willsman to stand down from those elections because I think that would actually help us make clear that the Labour party is going to take seriously anti-Semitism in future."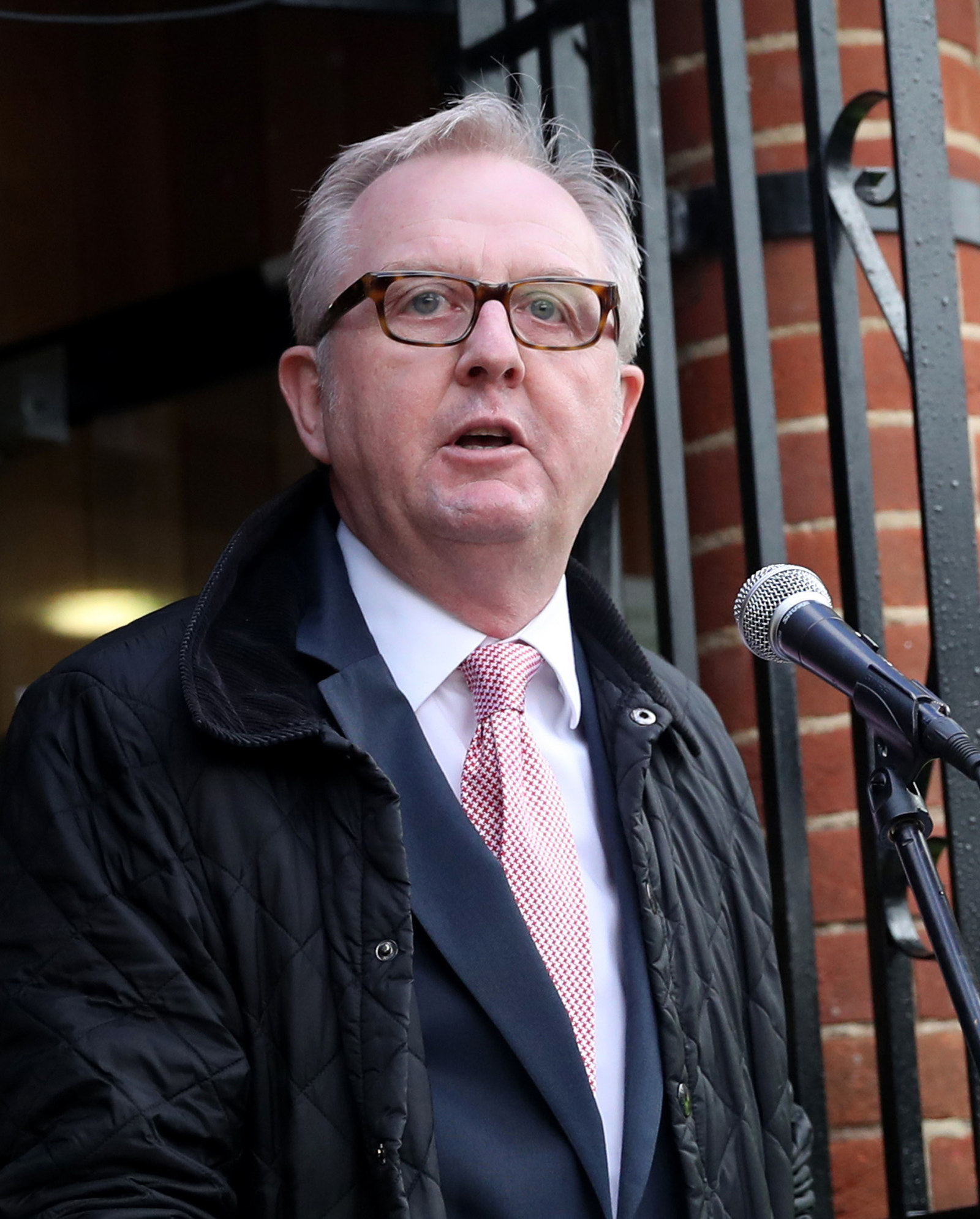 But it is understood that no action will be taken against Willsman after he apologised to general secretary Jennie Formby last week.
Willsman told the BBC: "Not all of what I said has been accurately reported. But I accept that what I did say, and the way I said it, fell short of the requirement, which I accept, for discussions of contentious issues to be conducted in a fully civil and respectful way.
"I deeply apologise for any offence caused to those present and those to whom my remarks were reported."
A Labour party spokesperson said: "We don't comment on individual cases."
Earlier this month, 68 rabbis signed an open letter warning that anti-Semitism within "sections of the Labour party" had become "severe and widespread".
They called on Labour to adopt the full International Holocaust Remembrance Alliance definition of anti-Semitism. Critics believe the party's new code of conduct does not sign up fully to this definition.
Meanwhile, Labour has launched disciplinary inquiries into two Labour MPs who have raised concerns about the party's handling of anti-Semitism allegations.
Margaret Hodge confronted Corbyn in the Commons earlier this month, reportedly calling him an anti-Semite, while Ian Austin clashed with party chair Ian Lavery in a separate incident.
Karen Pollock, chief executive of the Holocaust Educational Trust, said it was "unacceptable and terrifying" for Corbyn to remain silent over Willsman.
"This tirade did not happen in some stuffy room of a fringe gathering in the back of beyond," she said. "This happened at a meeting of the ruling body of a mainstream political party with its leader present.
"It is horrifying – not only for its content but by the fact that the Labour leader and general secretary sat by, witnessed these disgusting, indefensible comments and said nothing."