TRAFALGAR SQUARE, LONDON — Nobel Laureate Malala Yousafzai has paid tribute to Jo Cox at an emotional rally in London on Wednesday, saying the slain Labour MP "showed us all that you can be small and still be a giant."
Thousands gathered in Trafalgar Square to celebrate the life of the mother-of-two, who was killed on the way to her constituency surgery in West Yorkshire last Thursday.
The rally – which saw appearances from singer Lily Allen, actors Gillian Anderson and Bill Nighy, and the cast of Les Misérables – was one of many memorial events held around the world on what would have been Cox's 42nd birthday.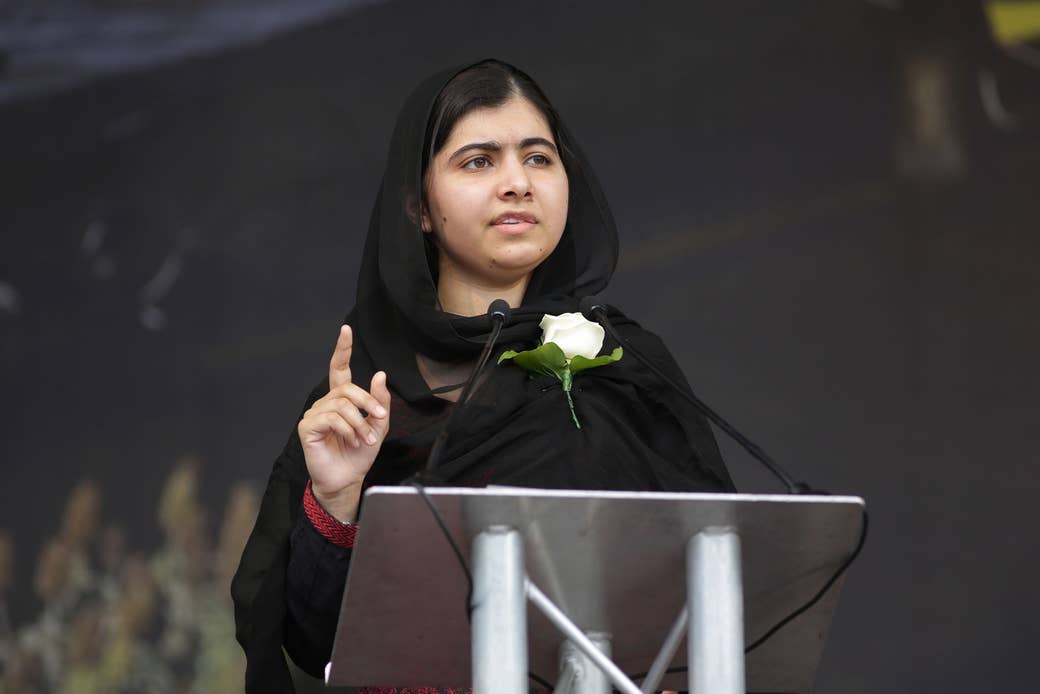 "One thing that you may not realise that I have in common with Jo, that we both are very proud of, is that we are small.," Malala, 18, told the crowd. "Sometimes too small to see over podiums. But she showed us all that you can be small and still be a giant. And that's what Jo was – a giant.
"She proved that she was a giant when she stood up to declare that we have more in common than that which divides us. For her, the idea was much more than that just a line in a speech, it was a sacred principle that powered her life and her work."
The human rights campaigner, who was shot in the head in 2012 by a Taliban gunman for insisting that girls should get an education, had a personal message for Cox's grieving husband Brendan and their two children, Cuillin, 5, and Lejla, 3.
"I know nothing can erase the pain you feel now but please know that you do not face it alone," she said. "Jo meant so much to so many of us and so many people around the world.
"Jo's life is proof that a message of peace is more powerful than any weapon of war. Once again, the extremists have failed."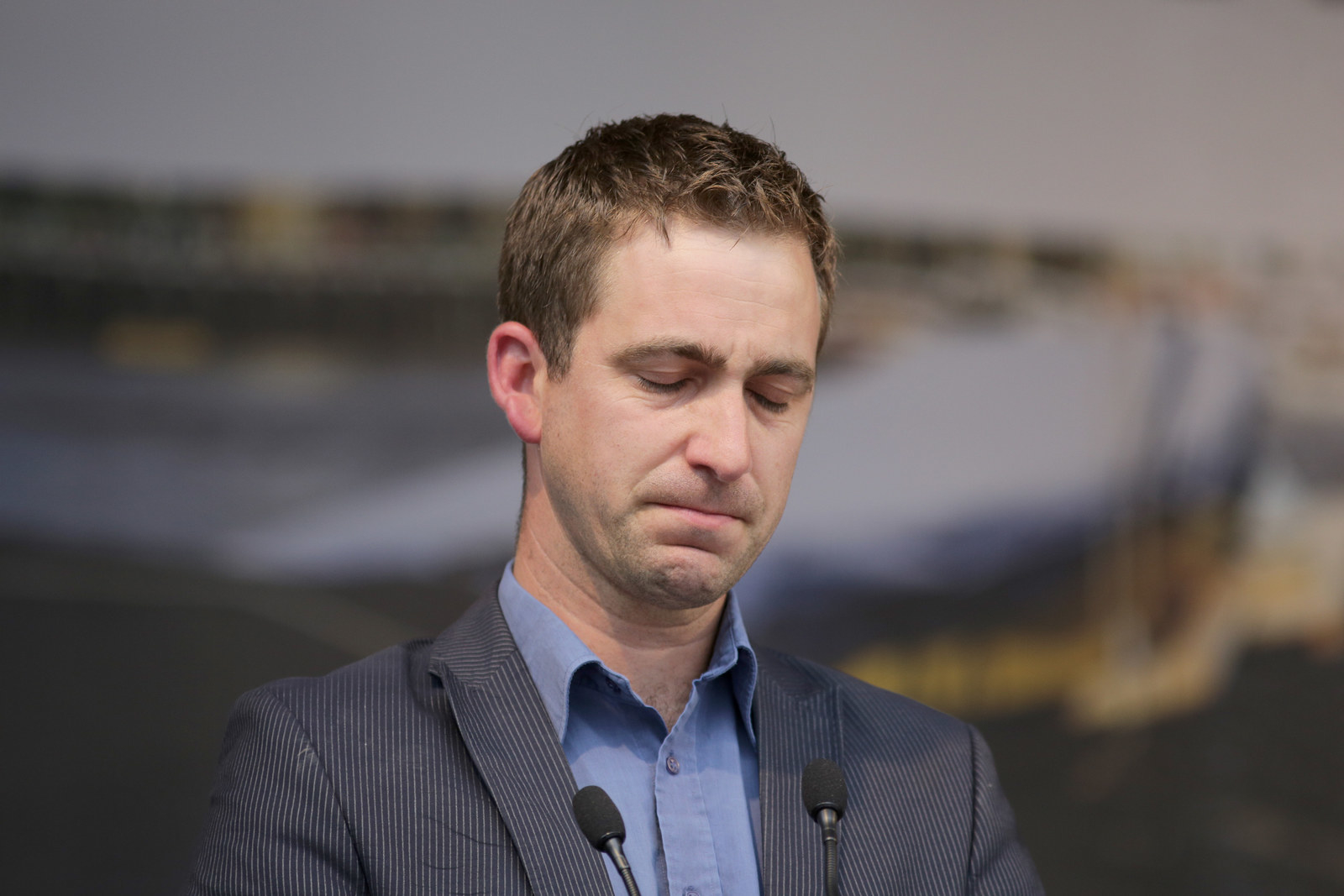 Brendan Cox struggled to hold back tears as he took to the stage to speak about his wife.
He thanked well-wishers for the "love that you have poured on our family since our world collapsed on Thursday".
"As amazing and deeply touching as all of this is, I wish I wasn't here today," he said. "Not because I'm ungrateful to the organisers and you all for coming, but because of course I'd rather be with Jo.
"She was a mountain climber, a runner, a cyclist, an avid reader, an awful cook, a swimmer, a great exaggerator, a wild food forager, a middle lane driver, a log carrier, a ball of energy and determination, and above all else she was a mum.
"She was the best mum that any child could wish for. And wish we do, to have her back in our lives."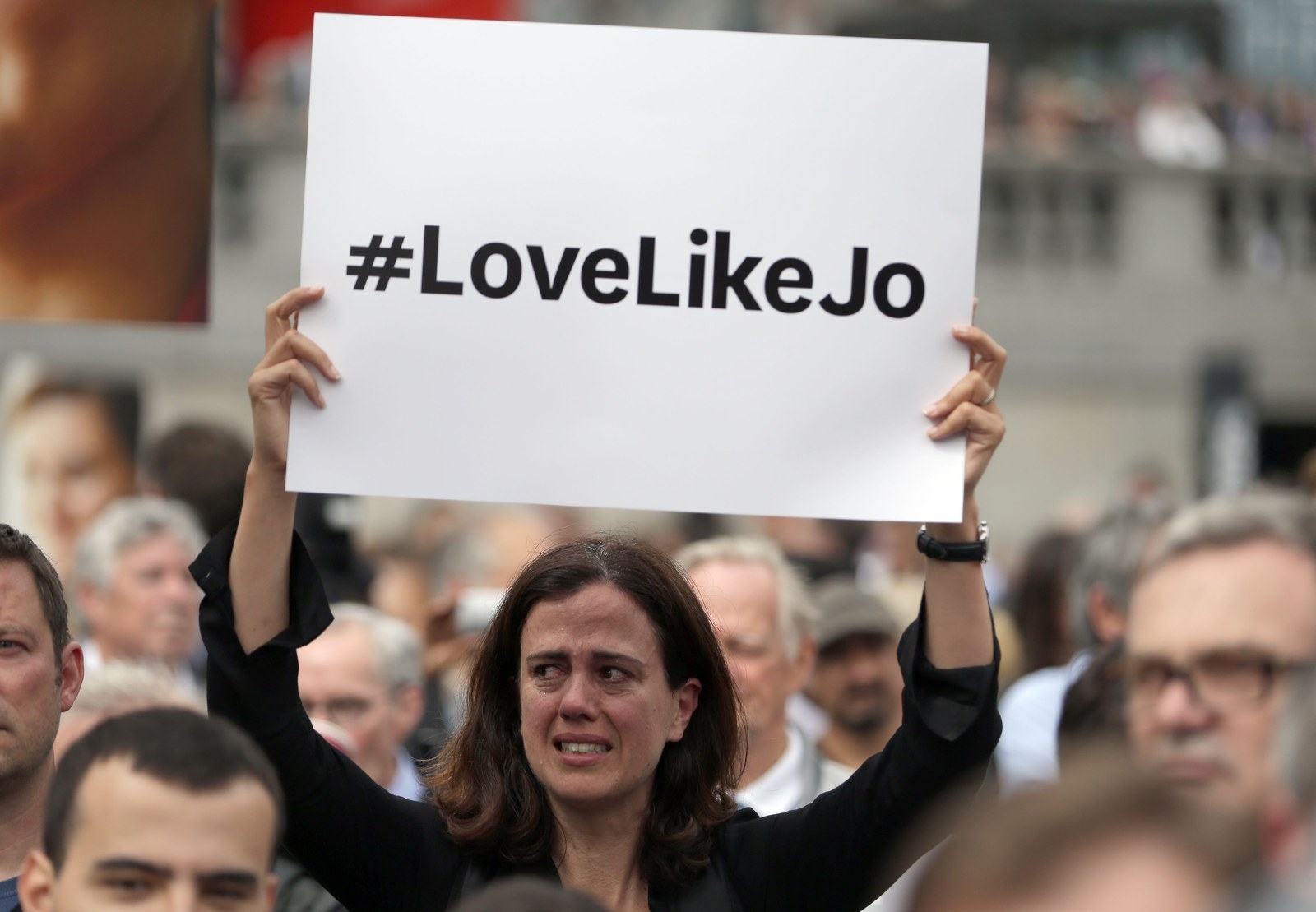 Cox said he had spoken with his children every day about their mother since her death. "We try to remember not how cruelly she has been taken from us, but how unbelievably lucky we were to have her in our lives for so long," he said.
With just one day before the referendum on Britain's membership of the European Union, he also highlighted Jo's fervent wish for a Remain vote.
"Today would have been Jo's 42nd birthday – she would have spent it dashing around the streets of her home town, trying to convince people that Britain is stronger in Europe," he said.
"She feared the consequences of Europe dividing again, hated the idea of building walls between us, and worried about the dynamics that that could unleash."
His words were greeted with huge applause before he added: "But today isn't about that. It's about Jo."
The hour-long event was hosted by TV presenter Mariella Frostrup, an old friend of Jo Cox. She introduced Lily Allen, who sang her hit "Somewhere Only We Know," which the Cox family always sang when they left their holiday cottage on the River Wye.
People held up placards emblazoned with "#LoveLikeJo" and later joined their hands and raised in them in the air to celebrate her life.
A personal musical tribute from U2 frontman Bono, who knew Cox from her time as an aid worker, was played on the big screen. And Anderson and Nighy performed readings for her.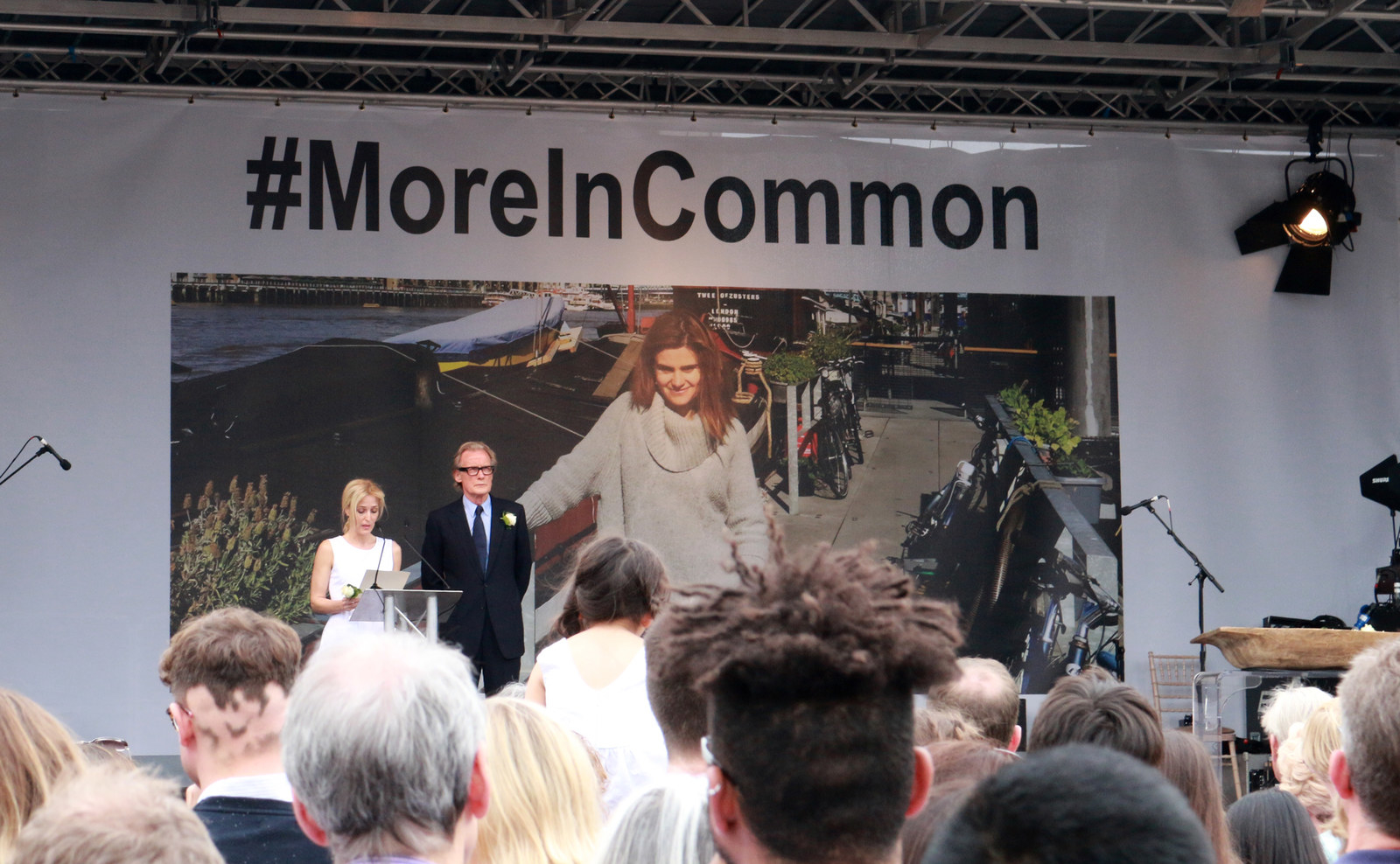 Cox's sister Kim Leadbeater, speaking via video link from Batley in West Yorkshire, said: "I don't have any answers as to why such a horrendous and tragic event has occurred in our lives. But I do know that Jo would not have wanted any of us to allow it to make her life anything other than the force for good it always was.
"My sister would want her murder to mobilise people to get on with things, to try to make a positive difference in whatever way we can, to come together and unite against hate and division and fight instead for inclusion, love and unity."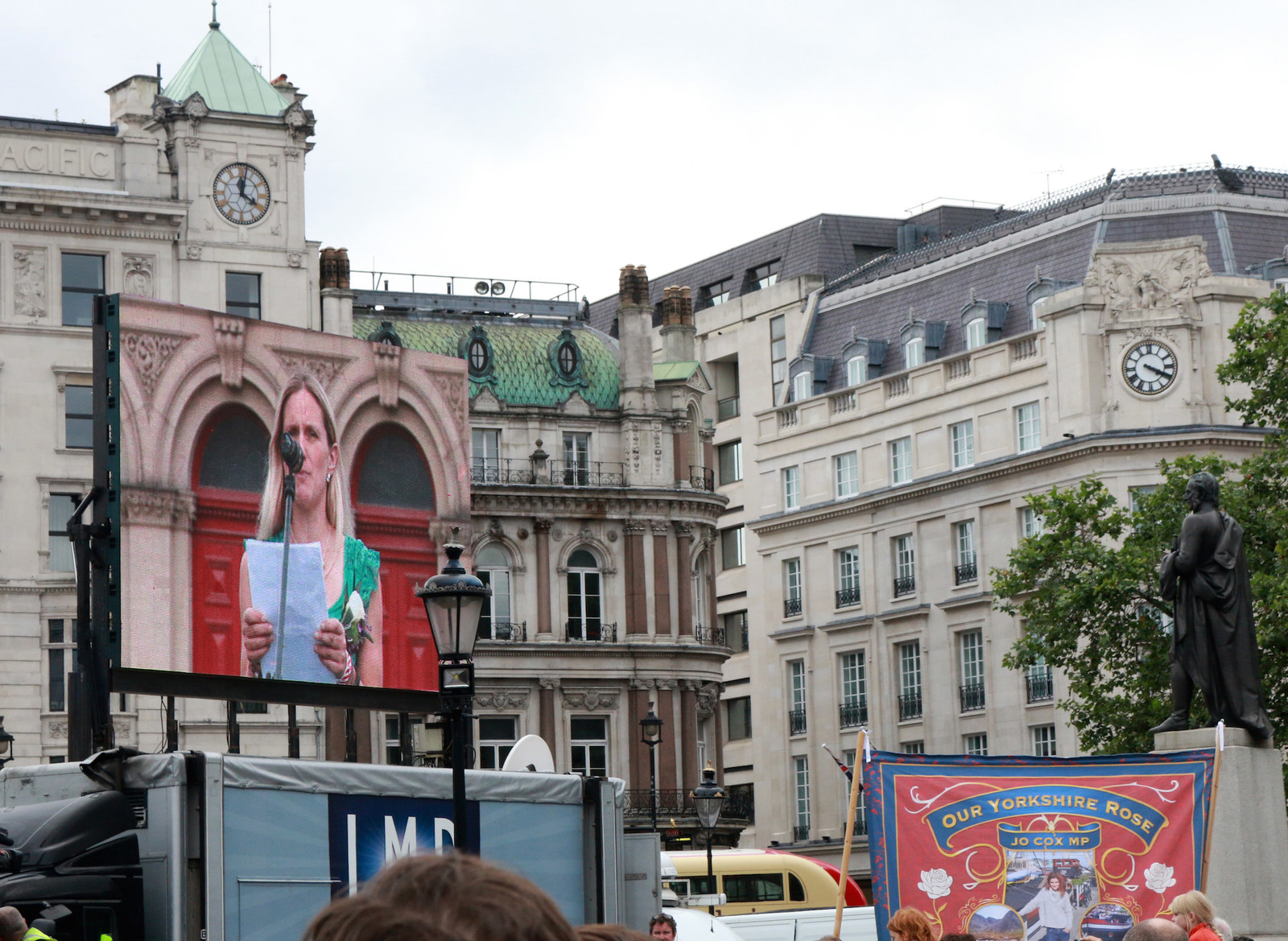 A choir of infants from Cuillin Cox's school came on stage to sing "If I Had A Hammer", one of the anthems of the civil rights movement.
The rally ended with the West End cast of Les Misérables singing one of Cox's favourite songs, "Do You Hear The People Sing?"