Jim Murphy Says Social Media Can Be "Brutal And Vile"
The former Scottish Labour leader said the existence of Twitter and Facebook had "abolished manners".
Jim Murphy has lashed out at abusive Twitter users over a lack of "manners".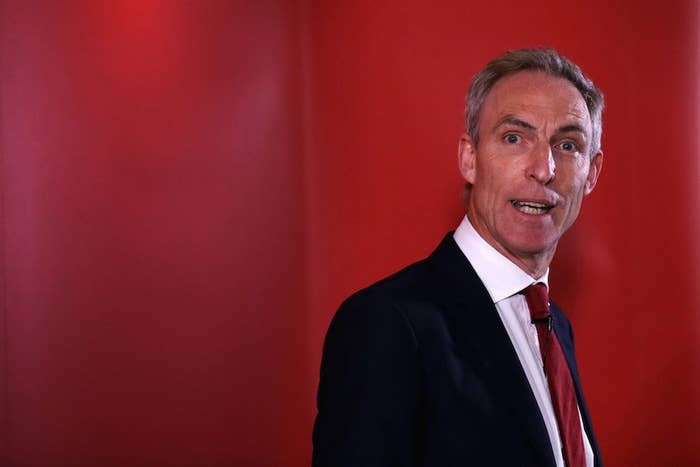 The former Scottish Labour leader, who is no stranger to online abuse from SNP supporters, said conversations over social media were often "brutal and vile".
In the final speech of his political career, Murphy said the rise in social media had rightly given voters a "direct connection with politicians".
But, he added: "It's also abolished manners, too. I've experienced that myself over the last little while and it's great to come to an event where I don't have to fight my way in and the police aren't arresting people while I'm speaking.
"At times the anger at powerlessness meshes with the directness of social media to create a brutal and vile conversation.
"Politics is a serious business but it's also an engaging vocation. The best form of political putdown is humour, it's not terrorising your opponents."
Murphy only became leader of Scottish Labour in December but formally resigned last week after the party lost a staggering 40 of its 41 Scottish seats in the SNP landslide, including his own in East Renfrewshire.
He has long been a magnet for online abuse from nationalist voters, who accuse him of being a "red Tory". His media profile soared during the independence referendum last autumn when he took to the streets to make the case for the No campaign while standing on two Irn-Bru crates.
Speaking at an event in London hosted by the Policy Exchange think-tank, he urged any young person considering a political career to think before they tweet.
"I'd say you'd have to be careful – very, very careful – about the social media vapour that you leave in your teenage years," he said.
"I would encourage another generation of idealists to become involved but do it with your eyes wide open and with a thicker layer of skin."