Labour MP Jess Phillips has been threatened online with rape and murder after refusing a Tory MP's demand for a debate on International Men's Day.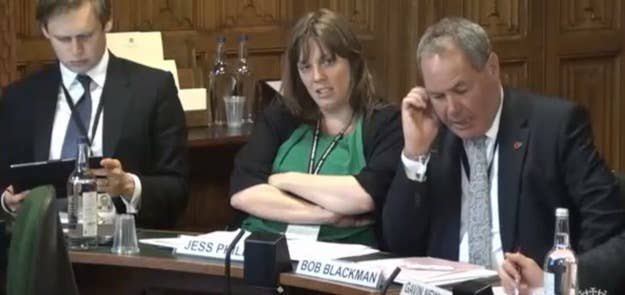 BuzzFeed News revealed how Philip Davies had argued that it wasn't fair that MPs held a Commons debate on International Women's Day every year and there was no equivalent for men.
His call was rejected on Tuesday by the backbench business committee. Phillips, the only female member, told Davies: "When I've got parity, when women in these buildings have parity, you can have your debate."
Suddenly Phillips was swamped with tweets like this.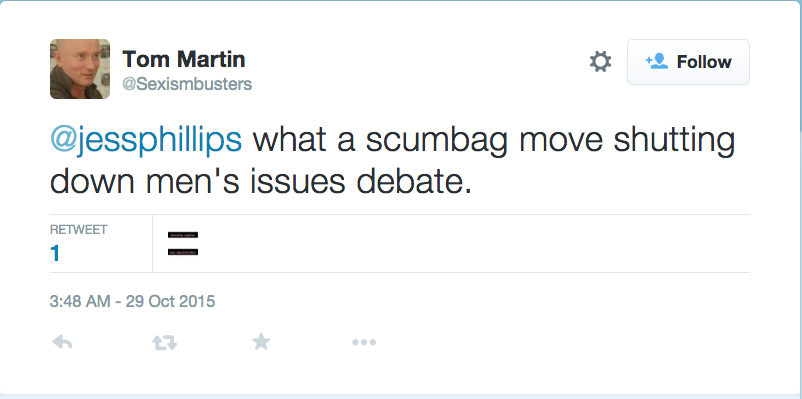 She also pointed out this graphic rape and murder threat.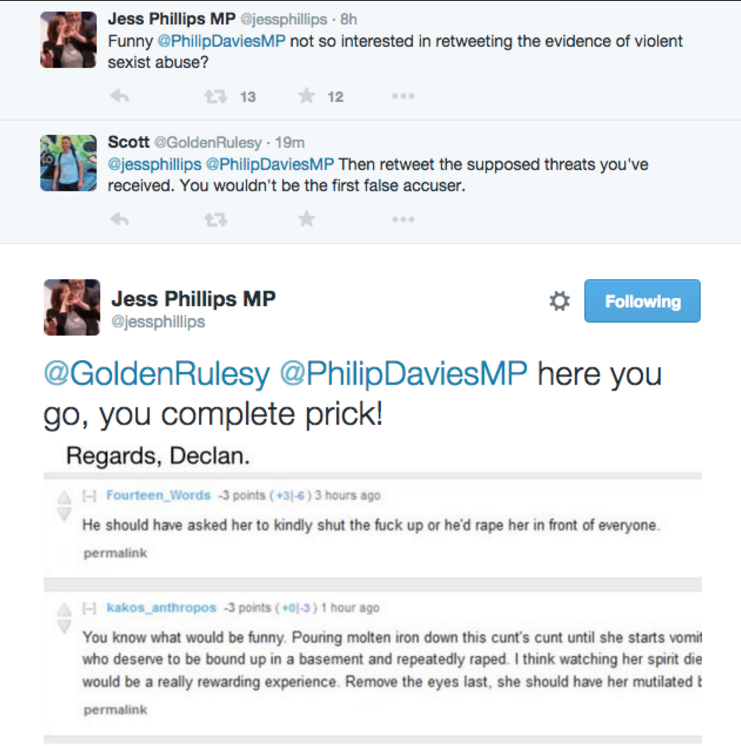 Phillips has two sons, one aged 10 and one who turns 7 on Friday. Here they are meeting Labour leader Jeremy Corbyn last week.
Phillips, who became an MP in May, told BuzzFeed News: "Funnily enough in life, as a rule, I never expect to be threatened with rape or murder.
"Maybe if I was walking around on the streets of 1980s Colombia I might expect it, but it's not a normal expectation I have. If people think that because I stood for election to try and improve Birmingham Yardley that I should expect it, well, nobody mentioned that to me before."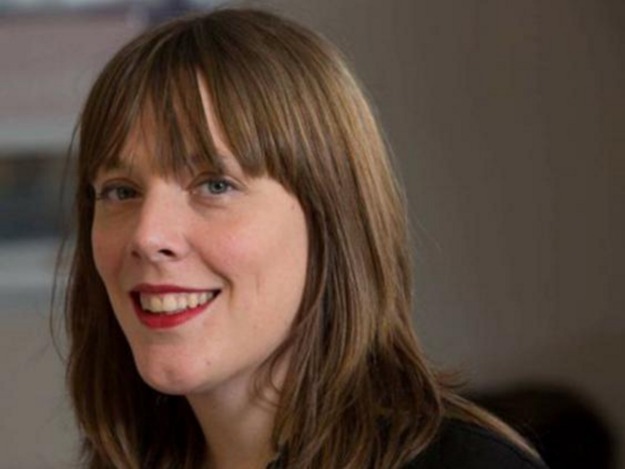 She said the internet was "at times so painfully anonymous".
"It's just a constant barrage of people thinking that I have no life, that I'm not a human," she said. "People can think that I'm not a human and they can say anything to me. People saying that I want men to die, people with no concept with what's happened to me in my own life, is horrific."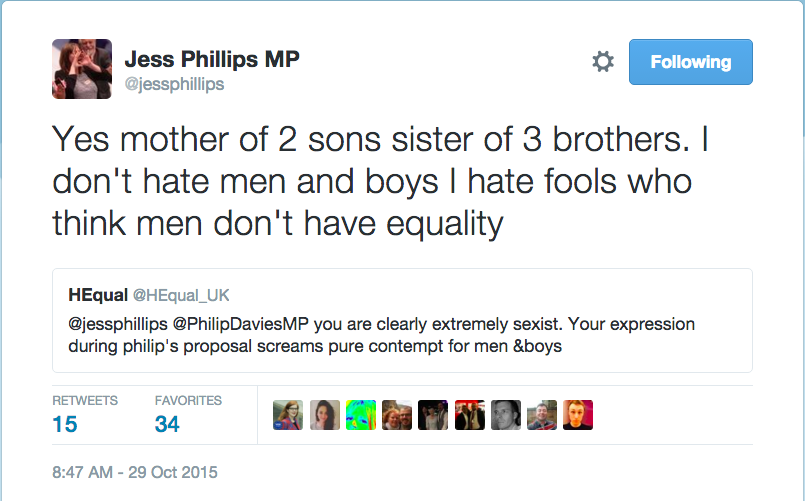 Phillips blamed "men's rights activists" for the online abuse.
"Men's right's activists are a tiny minority of people – 99% of men are perfectly reasonable," she said. "But men's rights activists are really, really noisy.
"It bothers me that people think I don't care about male suicide. Of course I care about suicide and clearly I say on the video I do care about the issues. But if they have "anti-feminist" in their [Twitter] bio that doesn't bother me, I just think 'fuck off you twat'."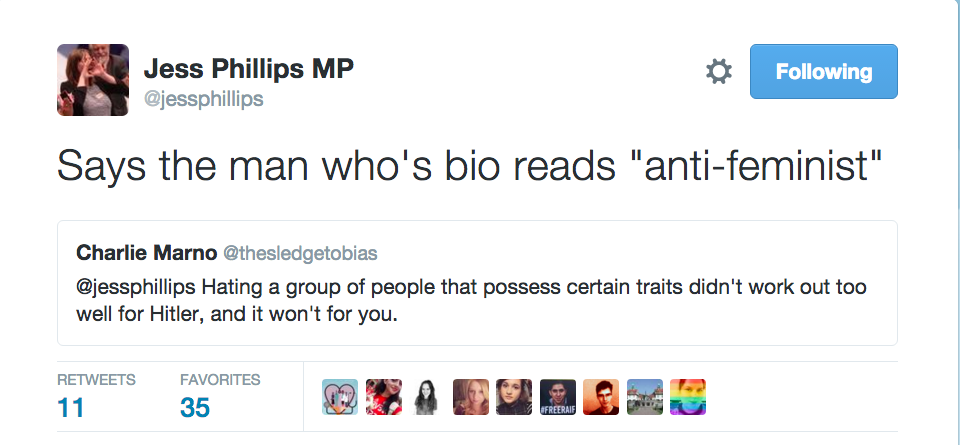 She's reported the worst abusers to the police and to Twitter – and says she will not be bullied into silence.
"It makes me want to say no to appearing on the TV," she said, "because I want it to go away, I want it to stop, but they win then, don't they? People who threaten me win if I keep quiet."
Tory and Labour MPs have rallied around her.
There's even a hashtag #IStandWithJessPhillips.
And she's proving quite an inspiration to women out there.