Jeremy Corbyn Says He Has A Plan To Put A Stop To "Forced Gentrification"
The policy could cause friction between the leadership and local councils.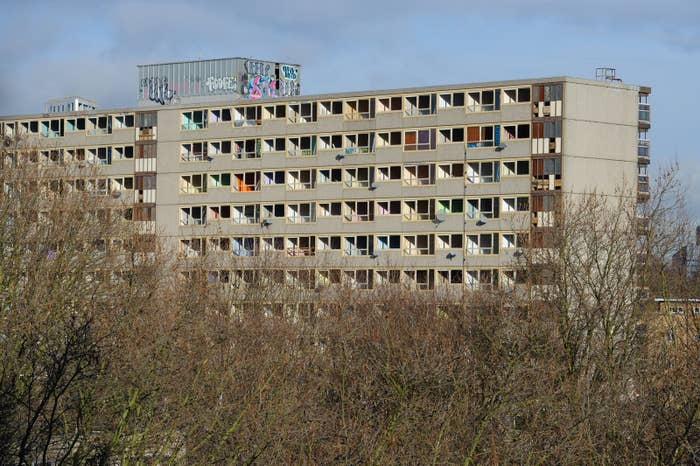 Jeremy Corbyn has said that housing regeneration is too often "forced gentrification and social cleansing" – and said that under a Labour government, councils would have to meet tough new tests to protect residents.
His announcement was met with wild applause at Labour's conference in Brighton but is likely to probably lead to tensions with his own councils, many of which have overseen controversial regeneration schemes in London.
Corbyn also pledged to control rents as he vowed to make sure that Labour's housing policy was on the side of local people and not private developers and property speculators.
"Regeneration is a much-abused word," Corbyn said. "Too often what it really means is forced gentrification and social cleansing, as private developers move in and tenants and leaseholders are moved out."
Councils would have to ensure that people who live on an estate being redeveloped "must get a home on the same site and the same terms as before", he said.
And local authorities would have to "win a ballot of existing tenants and leaseholders before any redevelopment scheme can take place".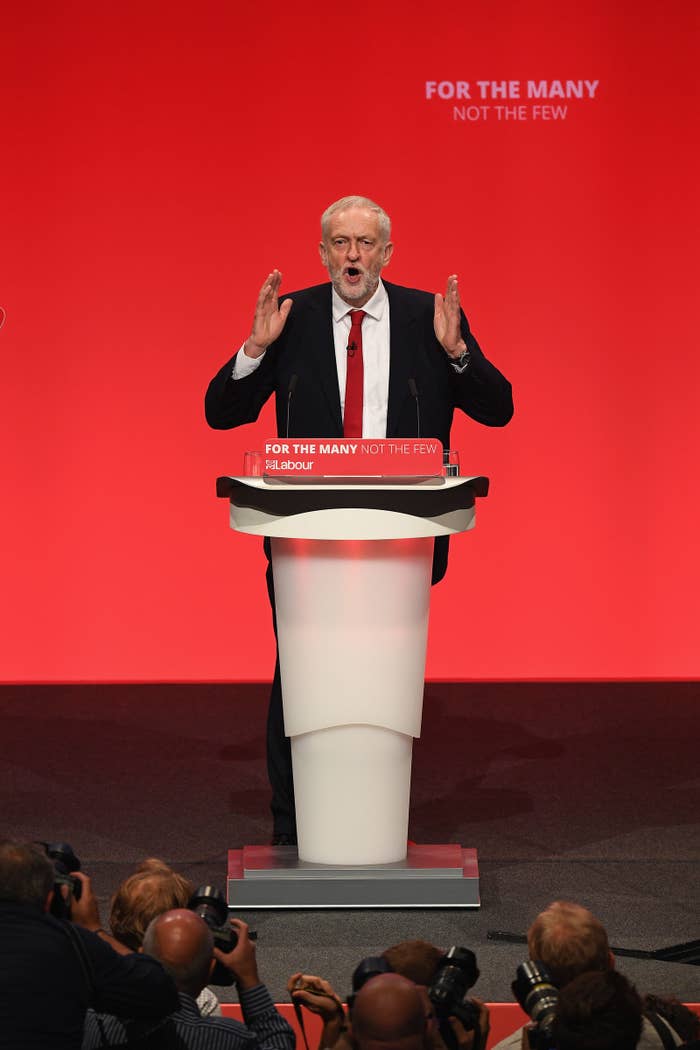 Neal Hudson, a housing market analyst, told BuzzFeed News there was a desperate need for new housing in London but development "hasn't always been done in the most sensitive of manners".
He said: "Clearly there's a lot of distrust and concern among local residents about why this is happening – and it's happening in Labour boroughs and so we could see some tension there.
"A lot of the development in London over the last few years has been very heavily weighted towards the top end of the market, beyond the affordability of any normal household living and working in London.
"Clearly where that is happening it creates further resentment from people who have lived there for many years."
Regeneration is a big issue in inner London boroughs, where many councils have attempted to replace social housing by striking deals with private developers.
Some of these sites, such as the redevelopment of the Heygate estate in Elephant and Castle, south London, have attracted controversy after residents of the original flats complained they were unable to return to the new buildings.
In Haringey, north London, Labour MPs David Lammy and Catherine West have raised serious concerns about the council's plans to privatise social housing and public buildings.
The issue is also increasingly being used a proxy battle between new pro-Corbyn left-wing Labour activists and the party's elected councillors, many of whom have been in power for many years and some of whom are perceived to hold more centrist political views.
Corbyn also confirmed that Labour would curb rents, saying the younger generation's housing costs were three times more than those of their grandparents.
"Rent controls exist in many cities across the world," he said. "And I want our cities to have those powers too and tenants to have those protections."
But housing charity Shelter warned that rent controls could make life worse for the poorest people. Spokeswoman Polly Neate said: "Shelter supports controls that lengthen tenancies and protect families from unfair rent rises but not old-fashioned rent-setting, which we think could end up harming the very people on low incomes they're meant to help, if and when landlords sell their properties."