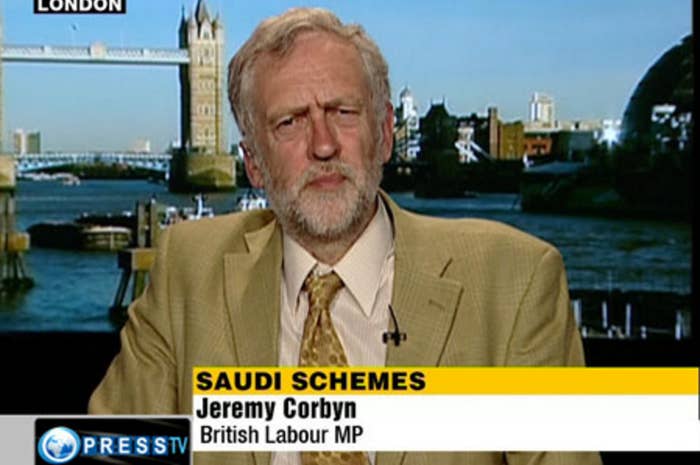 Jeremy Corbyn has defended his past appearances on Press TV, the Iranian state broadcaster's English language channel, despite concerns from his supporters over that country's treatment of LGBT people.
The Labour leader said people were "free to make the criticism they wish" but insisted he had been able to "raise a number of human rights issues" on the channel.
Corbyn was paid up to £20,000 in total for several appearances on Press TV between 2009 and 2012, according to analysis of his register of interests by Business Insider. In 2011 three Iranian men were executed for homosexuality.
In an interview with LGBT website PinkNews on Wednesday, Corbyn was told that "lots of people" had submitted questions asking him why he had accepted money from the state-funded network given Iran's treatment of gay people.

"I did some programmes for Press TV quite a long time ago," he said. "I refused to do any more because there was a change in the process they were operating...
"I presented other programmes in which I was able to raise a number of human rights issues, not just in Iran but other countries as well – and the money I was paid, which wasn't an enormous amount actually, went on my constituency office."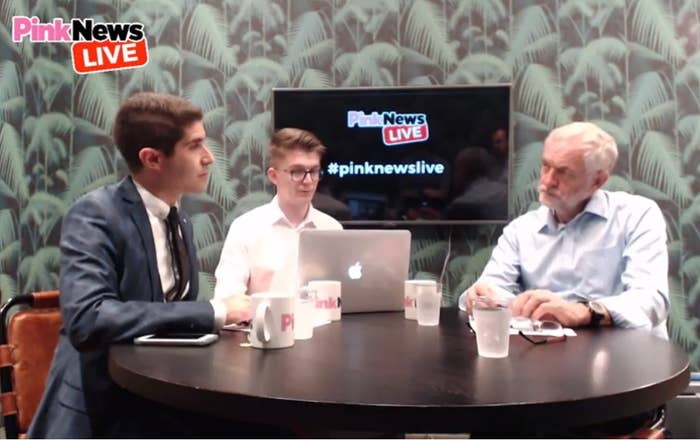 Asked whether he accepted people's concerns, he said: "Obviously they are free to make the criticism they wish.
"I used the opportunities to address the issues of the Western relationship with the whole region, address the issues of Iraq, and also address issues of human rights – even in a very difficult atmosphere when you're dealing with countries and governments that clearly don't have the same human rights agenda that I do or we do around this table.
"Everywhere I've ever travelled I've always raised the issues of human rights, however easy or difficult it is."
Also in the interview, Corbyn said he believed that a drug that prevents HIV – using a protocol known as pre-exposure prophylaxis (PrEP) – should be made available by the NHS.
NHS England decided in May it would not offer the treatment, warning that it may not be able to afford other drugs, but the National AIDS Trust successfully challenged that decision in court earlier this month.
Corbyn said: "I think they should be available and I think the NHS should be providing them... I'd like to know the thinking behind this [the NHS England) decision."