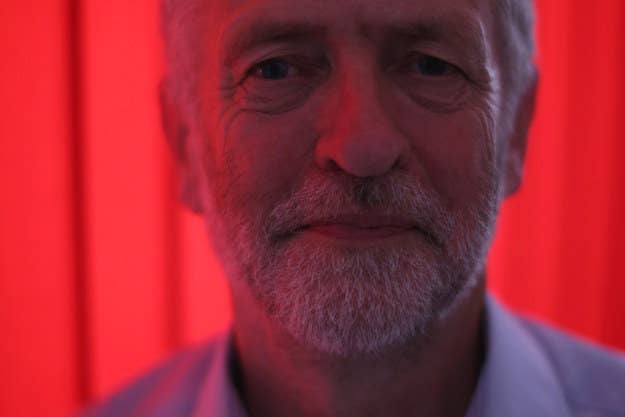 Jeremy Corbyn has said he is "embarrassed" that women find him sexy.
The 66-year-old Labour leadership contender was asked how he felt about women lusting over him on online forum Mumsnet.
The veteran left-winger, who has been a Labour MP since 1983, was branded "very sexy" and "attractive in a world weary old sea dog sort of way" on the parenting website. But Corbyn cringed when asked about it in an interview with BBC Radio 4's Woman's Hour on Tuesday.
"This is the most embarrassing thing I've ever heard," he said. "I had a bit of a chuckle about it but I'm actually a bit embarrassed, to be honest."
Corbyn, who has seen a surge in support in recent weeks, said he would rather focus on the issues facing society.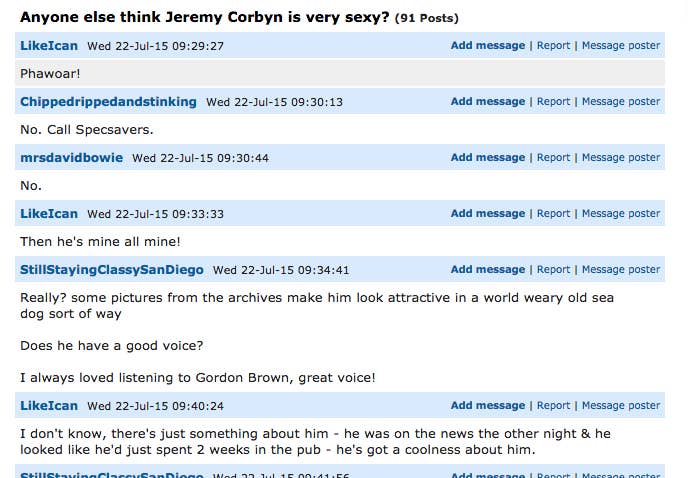 Calling for "real gender equality", Corbyn said he wanted to see a system of universal free childcare and mandatory equal pay audits for all companies.
He said there was a need to "challenge everyday sexism" by promoting sex and relationship education in schools. And he said he wanted to make sure women did not "feel ashamed or belittled" by reporting behaviour they find intimidating to the police.
He also committed to a leading a shadow cabinet with 50% women and to work towards 50% of Labour MPs being women.