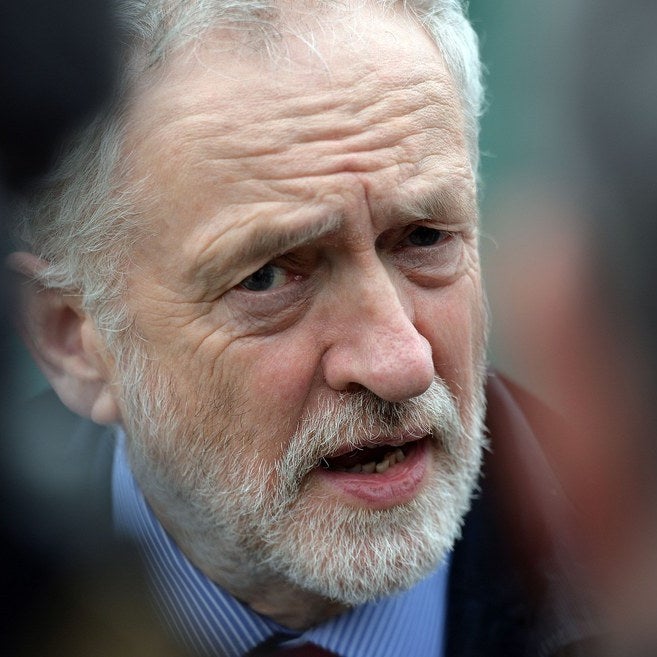 Jeremy Corbyn has dismissed David Cameron's demands for EU reform as a "theatrical sideshow" and warned that cutting benefits for migrants is "irrelevant".
The Labour leader said he would campaign to keep Britain in the EU, regardless of what Cameron achieves.
Corbyn was in Brussels on Thursday meeting socialist members of the European parliament – just as the prime minister sat down for crunch talks with EU leaders.
Cameron is hoping to secure a deal that will pave the way for a UK referendum on whether Britain should stay in the EU. Key demands include restricting benefits for migrants in a bid to reduce the numbers coming to the UK.
Corbyn was highly sceptical. "The negotiations David Cameron is conducting on Britain's relationship with the European Union are a theatrical sideshow, designed to appease his opponents within the Conservative party," he said.
"They are not about delivering reforms that would make the EU work better for working people."
Corbyn rubbished the PM's proposed "emergency brake", which would see migrants' benefits restricted if the UK can prove its welfare system is under strain.
"David Cameron's misnamed 'emergency brake' on migrants' in-work benefits is largely irrelevant to the problems it is supposed to address," he said.
"There is no evidence that it will act as a brake on inward migration. And it won't put a penny in the pockets of workers in Britain or stop the undercutting of UK wages by the exploitation of migrant workers."
Branding the renegotiation a "missed opportunity", he said Cameron should have pushed for stronger workers' rights, for an end to austerity, and for the EU to become more democratic.
It's no secret that Corbyn has long held deep concerns about the EU. During the Labour leadership contest last summer, it was clear that he was by far the most Eurosceptic candidate.
But he has rebuffed calls from some Labour MPs to campaign to leave the EU, with aides telling BuzzFeed News that he wants to reform the bloc from within.