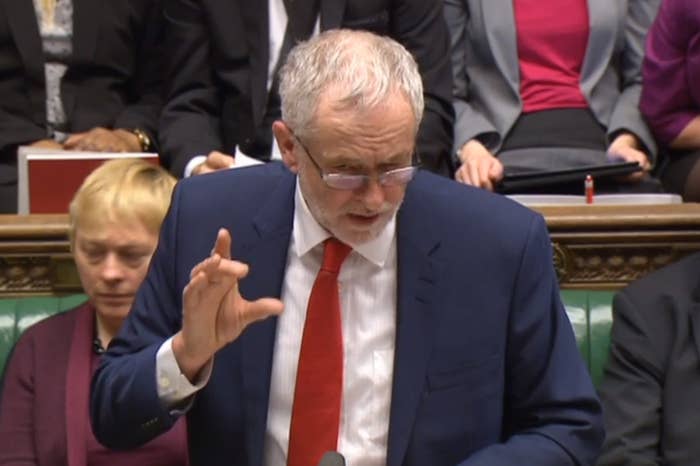 Jeremy Corbyn has faced David Cameron in the House of Commons for the first time since Iain Duncan Smith sensationally quit the cabinet – but failed to mention it.
Onlookers were baffled by the Labour leader's failure on Monday to bring up the resignation, which has sparked a civil war among Tory ranks and raised fresh concerns over the government's treatment of poor people.
Instead Corbyn chose to focus on chancellor George Osborne's decision not to turn up in the Commons and face questions over his unravelling Budget and U-turn over cuts to disability benefits.
He was replying to a statement in which Cameron insisted that the government was "modern, compassionate, one nation" – following bombshell claims from Duncan Smith that the Tories were biased towards the rich and old.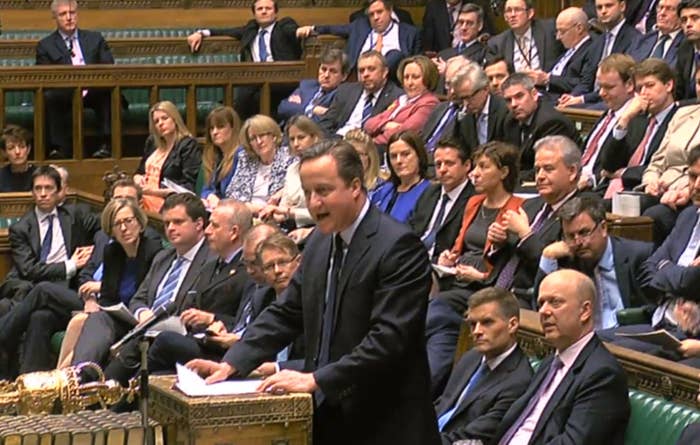 Corbyn complained that the PM had given him an advance copy "of about half his statement" which had focused on a meeting with EU leaders over the refugee crisis.
The Labour leader said Cameron had gone on to deliver a speech on "many other things" – but rather than using this as a springboard to ask about Duncan Smith, he left it at that.
Instead he turned to the whereabouts of Osborne, who had failed to turn up for an urgent question from his Labour counterpart, John McDonnell.
"The Budget has a big hole in it, it's really up to the prime minister to persuade his great friend the chancellor of the exchequer to either come here and explain how he's going to fill that black hole or perhaps he [the chancellor] should consider his position," Corbyn said.

Bizarrely, it was up to Cameron to praise Duncan Smith, who has been replaced as work and pensions secretary by Stephen Crabb. "He contributed an enormous amount to the work of this government and he can be proud of what he achieved," the PM said.
"In spite of having to take difficult decisions on the deficit, child poverty, inequality, and pensioner poverty are all down."

Commentators were a little confused about why Corbyn would neglect to mention Duncan Smith, given his stunning criticism of Cameron's so-called compassionate Conservatism.