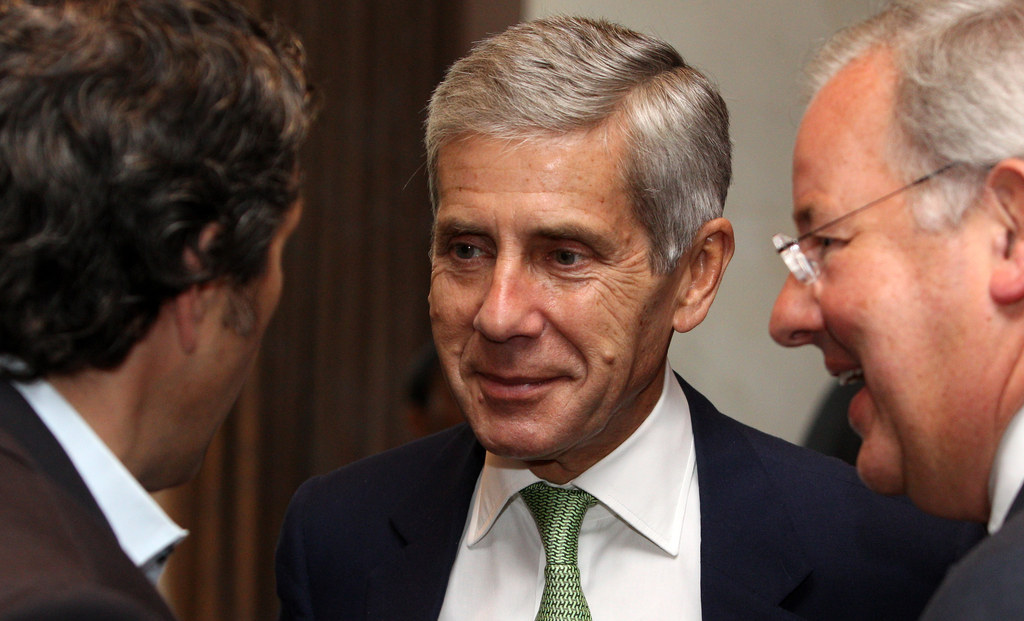 Former Marks and Spencer boss Lord Stuart Rose has been unveiled as chair of the campaign to keep Britain in the EU.
The Tory peer said he believed Britain was "stronger in Europe" and warned against "taking a leap into the unknown". The announcement comes ahead of the official launch of the "In Campaign" on Monday.
Will Straw, a former Labour parliamentary candidate and executive director of the campaign, told BuzzFeed News that a host of senior figures from "business, culture, entertainment and security" would be backing the pro-EU group – some of whom are "household names".
He dismissed claims that the "In Campaign" had been slow to get going compared to the eurosceptic groups Vote Leave and Leave.EU, ahead of the referendum due before the end of 2017 on whether Britain should remain in the EU.
"This is a long campaign," Straw said. "Most people expect the vote to be 2016 at the earliest so we've got at least a year to make our arguments. We can't risk taking a step into the unknown." The group has yet to be designated as the official "in" campaign by the Electoral Commission but Straw said he was confident it would be.
Straw said Rose, who was chief executive and chairman of M&S and is now chairman of Ocado, brought "unparalleled experience of business and enterprise" to the campaign.
In a statement, Rose said: "The choice in the coming referendum is between remaining stronger, safer and better off inside Europe, or taking a leap into the unknown, risking our prosperity, threatening our safety, and diminishing our influence in the world. I believe the case for Britain to remain in the EU is clear."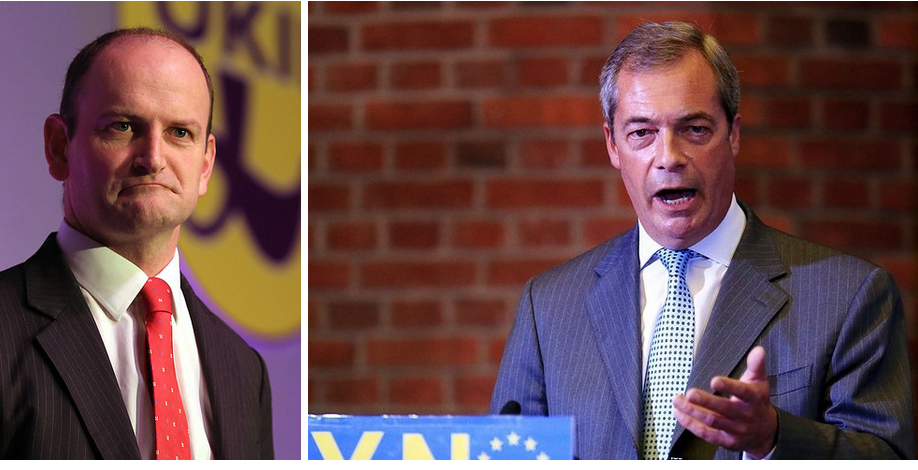 Meanwhile the launch of a cross-party campaign for Britain to leave the EU sparked a divide at the top of UKIP. The Vote Leave campaign is backed by a number of big political donors, business leaders and MPs from across parliament – including UKIP's only MP Douglas Carswell.
But it is competing with Leave.EU – which is supported by UKIP leader Nigel Farage – to be designated the official "out" campaign. Whichever group wins the title will get higher spending limits, TV broadcasts and free mail shots.
Carswell made it clear on Friday he was throwing his weight behind the Vote Leave campaign, which is also backed by eurosceptic Conservative and Labour MPs. He told Sky News: "It would be bad for UKIP and it would be bad for the 'out' campaign if we were to cut ourselves off from the campaign I believe most likely to get the designation."
That was a blow for organisers of the Leave.EU campaign, which was launched by multimillionaire and UKIP backer Arron Banks. Last month the two men publicly clashed at UKIP's conference in Doncaster when Banks suggested Carswell should face deselection if he failed to back his campaign.
Farage suggested on Friday that while the Vote Leave campaign was focused on Westminster and businesses, the UKIP-backed Leave.EU campaign would reach real people. "I've given my support to Leave.EU which aims to engage the British public and has an amazing 200,000 registered supporters in its first seven weeks," he said.
"Equally, I support the pro-business arguments that have been made by Vote Leave today. Arguments that UKIP have been making for over 20 years. But we have to get outside of Westminster to reach millions of people who don't normally vote and for whom controlling our borders and having pride in our country are the biggest issues."
Looks like there are no comments yet.
Be the first to comment!