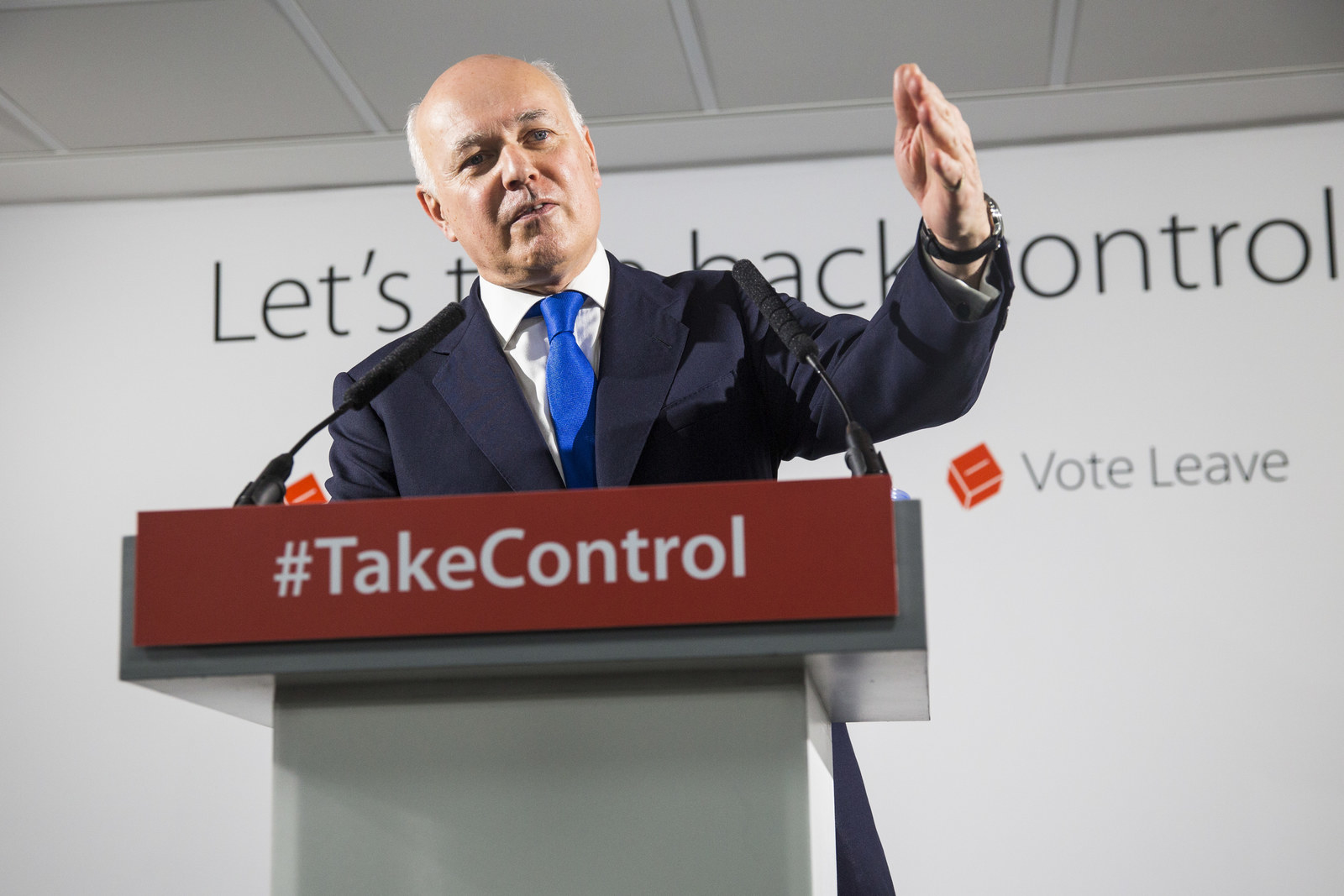 Iain Duncan Smith, a prominent Leave campaigner during the EU referendum, has declared: "We are all Brexiteers now."
The former work and pensions secretary made the claim on BBC Radio 4's flagship Today programme on Thursday, as he was asked who should become the next international development secretary.
Priti Patel, who also campaigned for Leave, quit the cabinet post on Wednesday night following days of revelations about undisclosed meetings she held while on holiday in Israel.
Duncan Smith was asked whether she should be replaced by a Brexiteer.
"I think we are all Brexiteers now," he replied. "So the question is to what degree do you want someone in that job to be in support of [Brexit secretary] David Davis and others?
"And I think therefore the balance on having strong Brexit views is one that in all probability the prime minister will certainly look for."
A spokesperson for Iain Duncan Smith later told BuzzFeed News: "He meant that all members of the government and the wider party understand that Brexit must be carried out according to the referendum vote."
Analysis by the Press Association shows that of the 26 MPs able to attend cabinet today, 20 intended to vote Remain and only six to vote Leave before the referendum.
Some Remain voters took issue with Duncan Smith's remarks on Twitter.
James McGrory, executive director of campaign group Open Britain, told BuzzFeed News: "This may come as news to Iain Duncan Smith, but democracy did not end on June 23 last year.
"The Brexit the British people were promised would deliver £350 million a week for the NHS, and would not damage our economy and make working people worse off.
"But now new facts have come to light – growth is slowing, prices are rising, and the promised extra funding for the NHS seems further away than ever.
"Far from just blindly agreeing with the likes of Iain Duncan Smith, as the Brexit he and others promised becomes more and more clearly unachievable, the British people have the right to keep an open mind about our future relationship with Europe."
Looks like there are no comments yet.
Be the first to comment!