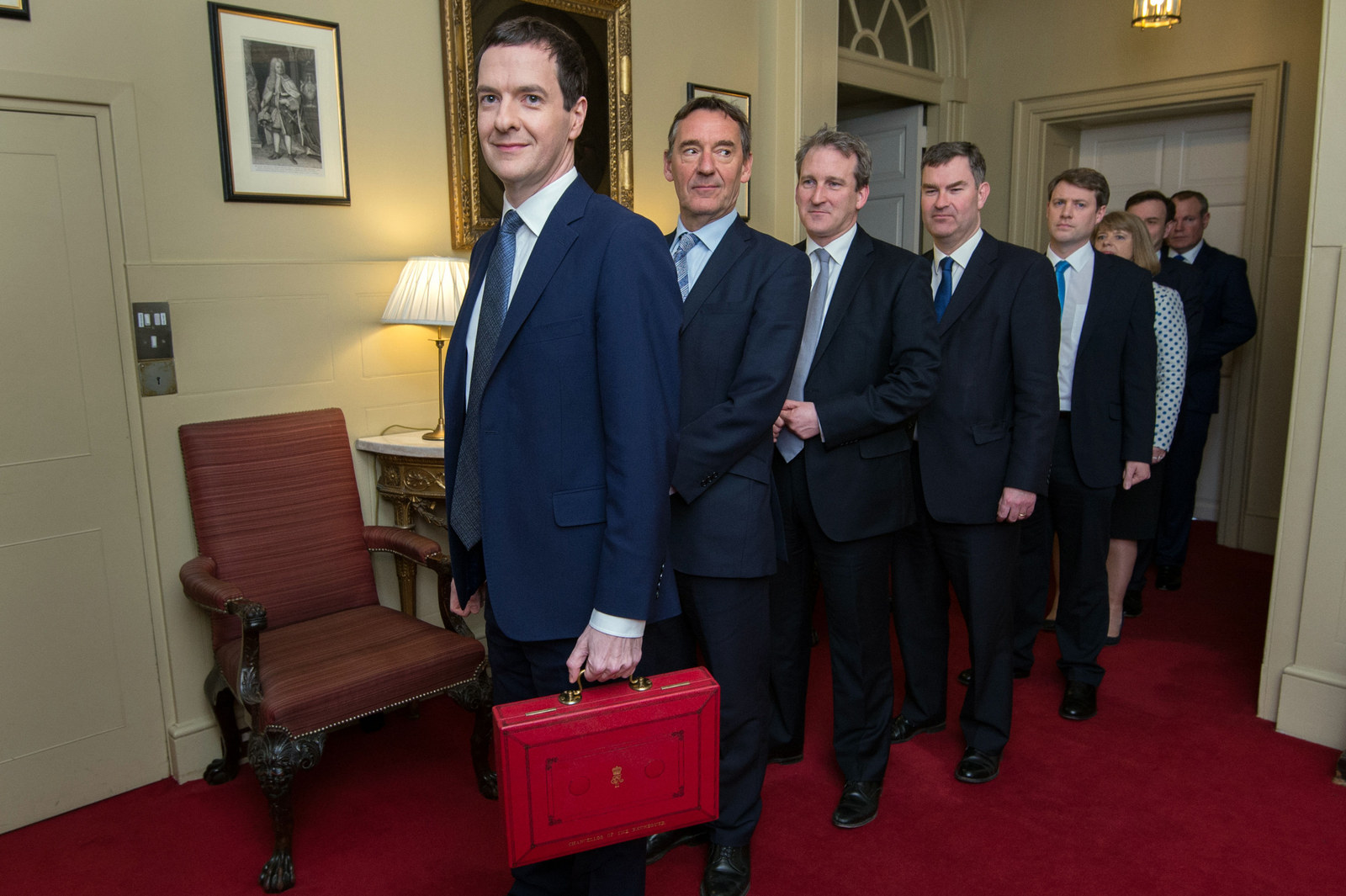 Chancellor George Osborne has suffered a fresh backlash over his Budget after refusing to answer an urgent question in the House of Commons.
Shadow chancellor John McDonnell has demanded that Osborne faces MPs on Monday afternoon to explain the changes he has made to his unravelling Budget since last week.
McDonnell will ask how MPs can be expected to vote on Tuesday on a Budget that contains a glaring £4.4 billion black hole now that disability benefit cuts have been abandoned.
But Osborne has ducked the opportunity to answer his questions directly, instead opting to send Treasury minister David Gauke. McDonnell was not impressed.
In a statement, McDonnell said: "It's unacceptable to the country and insulting to parliament that the chancellor is not turning up to respond to my urgent question on the chaos of his making around a Budget he delivered only last week which had collapsed by Friday night...

"This has meant hundreds of thousands of disabled people will have been worried needlessly by George Osborne."
He said the chancellor needed to set out how he would fill the black hole in his Budget – otherwise "his fantasy £10 billion surplus target, like his credibility, is further shot to pieces".
"It is deeply disappointing that George Osborne is cowardly hiding behind his junior minister instead of showing some leadership in a crisis of his own making," he added.
A Treasury source defended Osborne's decision, telling BuzzFeed News he would be "unusually" closing Tuesday's debate on the finance bill, which enacts the changes in the Budget.

It's not the first time Gauke has stood in for Osborne. In January he answered an urgent question from McDonnell over the government's tax deal with Google.
Commons speaker John Bercow grants urgent questions to MPs on matters of public importance. There are no rules on whether a cabinet minister should attend – but many MPs expect them to personally answer important questions relating to their brief.
BuzzFeed News revealed last year that health secretary Jeremy Hunt was top of the cabinet "leaderboard" for no-shows at urgent questions.

Labour critics were furious at Osborne's failure to turn up. MP Michael Dugher had a certain song in mind.
And he wasn't the only one to think of chickens. Pretty soon the hashtag #ChickenGeorge was born.