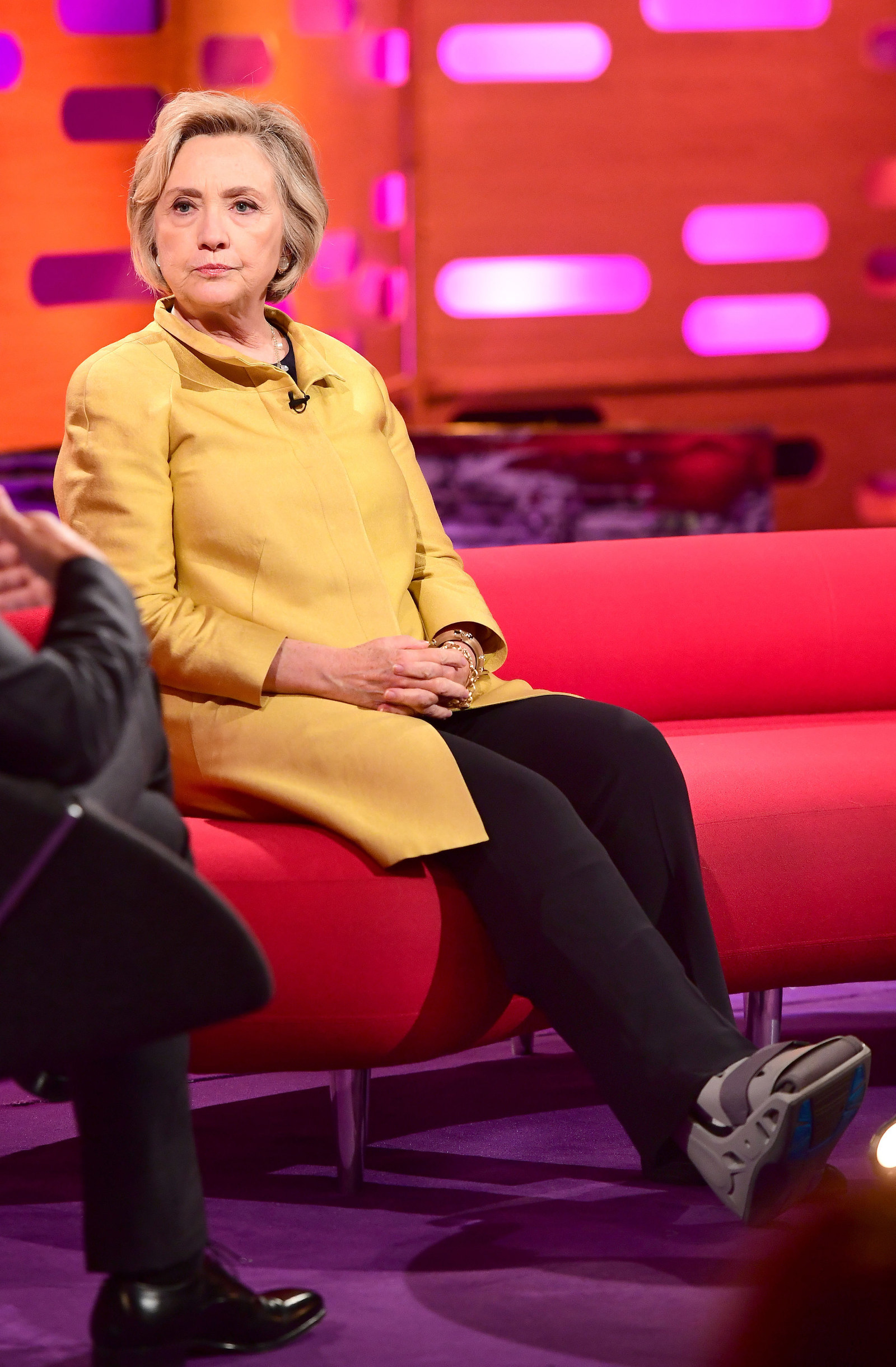 Hillary Clinton had to delay a string of media appearances on Monday after falling down the stairs and breaking her toe.
She showed up for a prerecorded interview on BBC1's Graham Norton Show in a surgical boot, several hours after she was supposed to arrive.
The former US presidential candidate, who is in the UK promoting her memoirs What Happened, had earlier failed to turn up for interviews on BBC Radio 4's Woman's Hour and ITV1's This Morning.
According to the Press Association, she told Norton: "I was running down the stairs in heels with a cup of coffee in hand, I was talking over my shoulder and my heel caught and I fell backwards.
"I tried to get up and it really hurt. I've broken my toe. I've received excellent care from your excellent health service."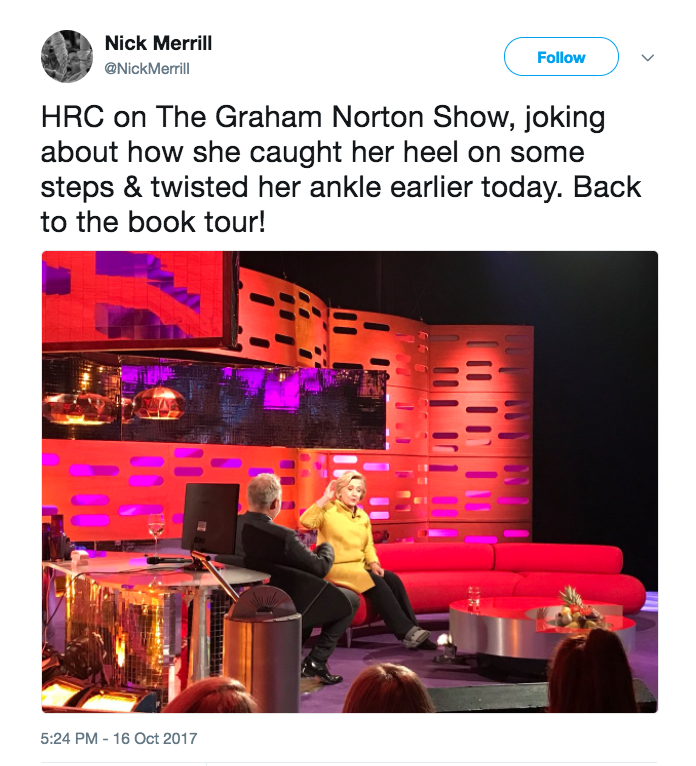 People in the audience had been getting pretty fed up with waiting for her.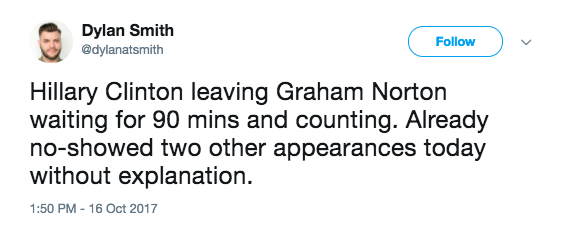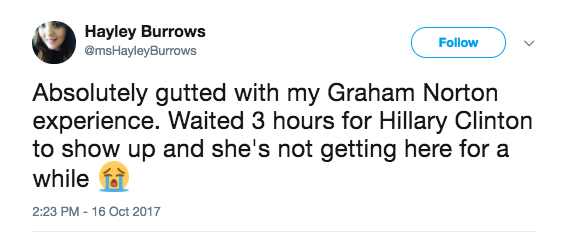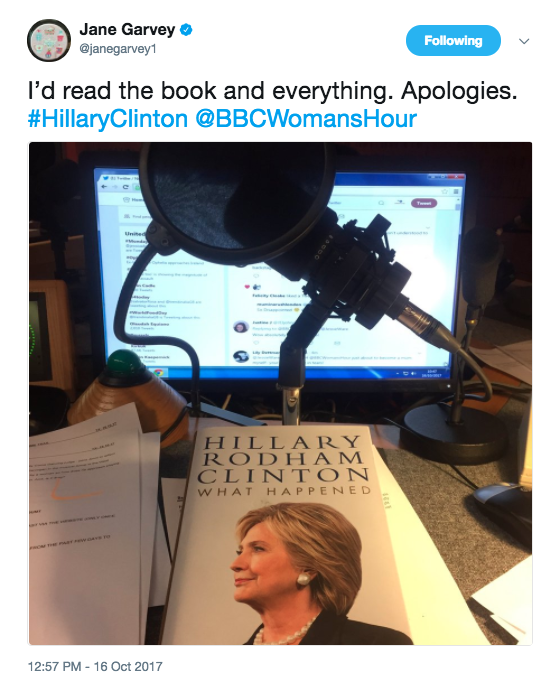 And This Morning host Phillip Schofield took his Snapchat followers on a rollercoaster ride as he documented his own wait for Clinton.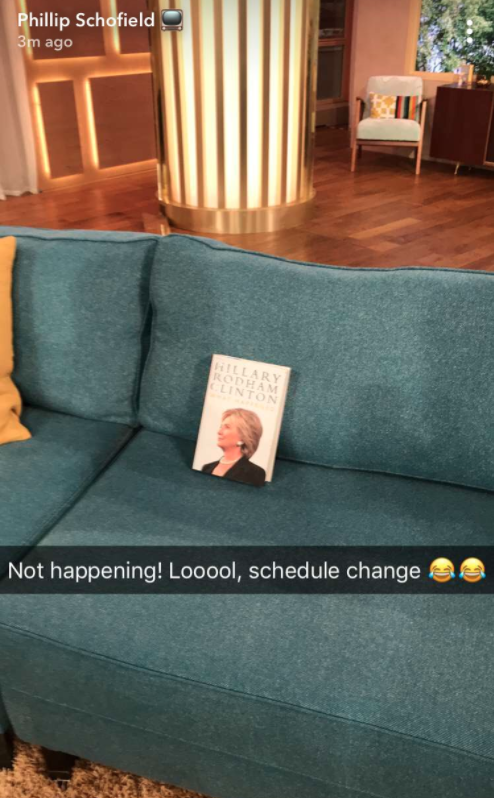 Later Jane Garvey revealed that Clinton had finally arrived to do a prerecorded interview for Tuesday's Woman's Hour. She claimed Clinton had actually broken her metatarsal, rather than her toe.

Clinton's interview with Graham Norton will be aired on Friday night.