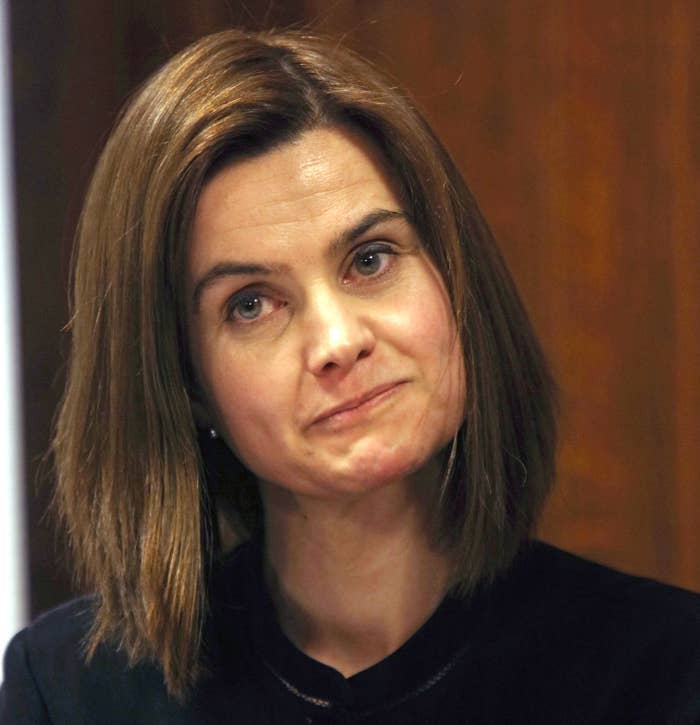 Labour MP Jo Cox died in June after being shot and stabbed in her constituency in West Yorkshire. The mother of two had been an MP for just over a year, after being elected for Labour in Batley and Spen in May 2015.
She grew up in the local area, in the town of Heckmondwike. Her 42nd birthday was next Wednesday.
Her father, Gordon, worked in a toothpaste and hairspray factory while her mother, Jean, was a school secretary, according to the Yorkshire Post. After graduating from Cambridge University in 1995, Cox worked in war zones across the world for Oxfam, Save the Children, and the NSPCC. She also was an adviser to former PM Gordon Brown's wife Sarah Brown, worked for anti-slavery charity Freedom Fund, and chaired the Labour Women's Network.
Cox lived with her husband, Brendan, and her two young children, Lejla and Cuillin, in a converted barge moored at Tower Bridge on the Thames. The day before the shooting, Cox tweeted a photo of her family on a speedboat campaigning for Britain to stay in the European Union.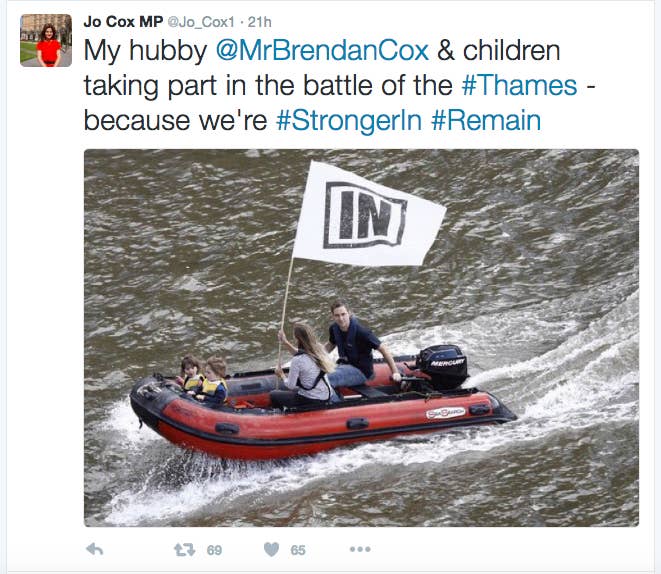 Paying tribute to his wife after news of her death broke, Brendan Cox said: "Jo believed in a better world and she fought for it every day of her life with an energy, and a zest for life that would exhaust most people."
In parliament Cox proved herself a committed campaigner on the Syrian crisis. Last October she joined forces with Tory former international development secretary Andrew Mitchell to write an article in The Observer calling for more UK action to help desperate families in the region.

She also launched and chaired the all-party Parliamentary Friends of Syria group. Cox abstained in the House of Commons vote on UK airstrikes in Syria, saying she was not against them in principle but "cannot actively support them unless they are part of a plan".
Cox described herself as a "huge President Obama fan" – indeed she worked on his first campaign in 2008 – but she criticised both Obama and David Cameron for putting Syria on the "too difficult" pile. She warned last month that this had led to the biggest refugee crisis in Europe in a generation and the emergence of ISIS.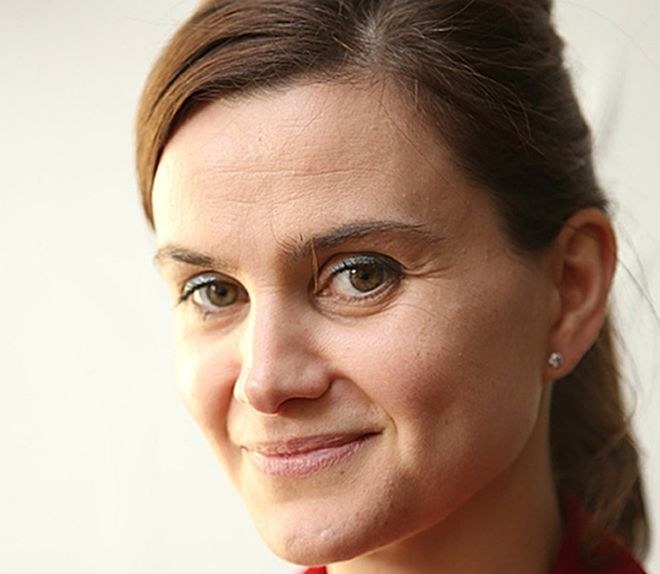 In April, Cox supported the Lord Dubs amendment for Britain to accept 3,000 lone child refugees from Europe. Here's what she said in the Commons:
We all know that the vast majority of the terrified, friendless and profoundly vulnerable child refugees scattered across Europe tonight came from Syria. We also know that, as that conflict enters its sixth barbaric year, desperate Syrian families are being forced to make an impossible decision: stay and face starvation, rape, persecution, and death, or make a perilous journey to find sanctuary elsewhere. Who can blame desperate parents for wanting to escape the horror that their families are experiencing? Children are being killed on their way to school, children as young as 7 are being forcefully recruited to the front line, and 1 in 3 children have grown up knowing nothing but fear and war. Those children have been exposed to things no child should ever witness, and I know I would risk life and limb to get my two precious babies out of that hellhole.​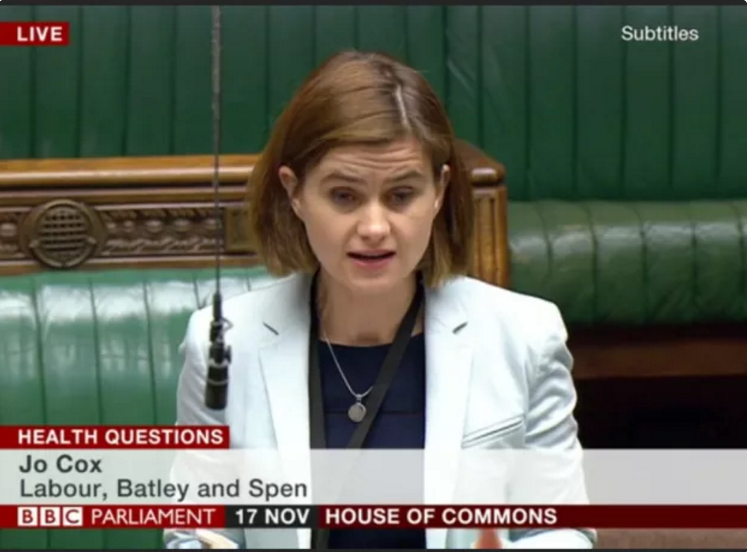 Cox told theYorkshire Post in December that her former career as an aid worker had given her the grounding for her campaign on Syria inside parliament.
"I've been in some horrific situations where women have been raped repeatedly in Darfur, I've been with child soldiers who have been given Kalashnikovs and kill members of their own family in Uganda," she said.

"In Afghanistan I was talking to Afghan elders who were world weary of a lack of sustained attention from their own government and from the international community to stop problems early. That's the thing that all of that experience gave me – if you ignore a problem it gets worse."
Tell Mama, a group that records Islamophobic incidents against Muslims, tweeted on Thursday that Cox had "stood up against anti-Muslim hate".
Cox had spoken about how her time at Cambridge "shook all her norms" and knocked her confidence for a long time.
She said: "I never really grew up being political or Labour. It kind of came at Cambridge where it was just a realisation that where you were born mattered. That how you spoke mattered, who you knew mattered.
"I didn't really speak right or knew the right people. I spent the summers packing toothpaste at a factory working where my dad worked and everyone else had gone on a gap year! To be honest my experience at Cambridge really knocked me for about five years."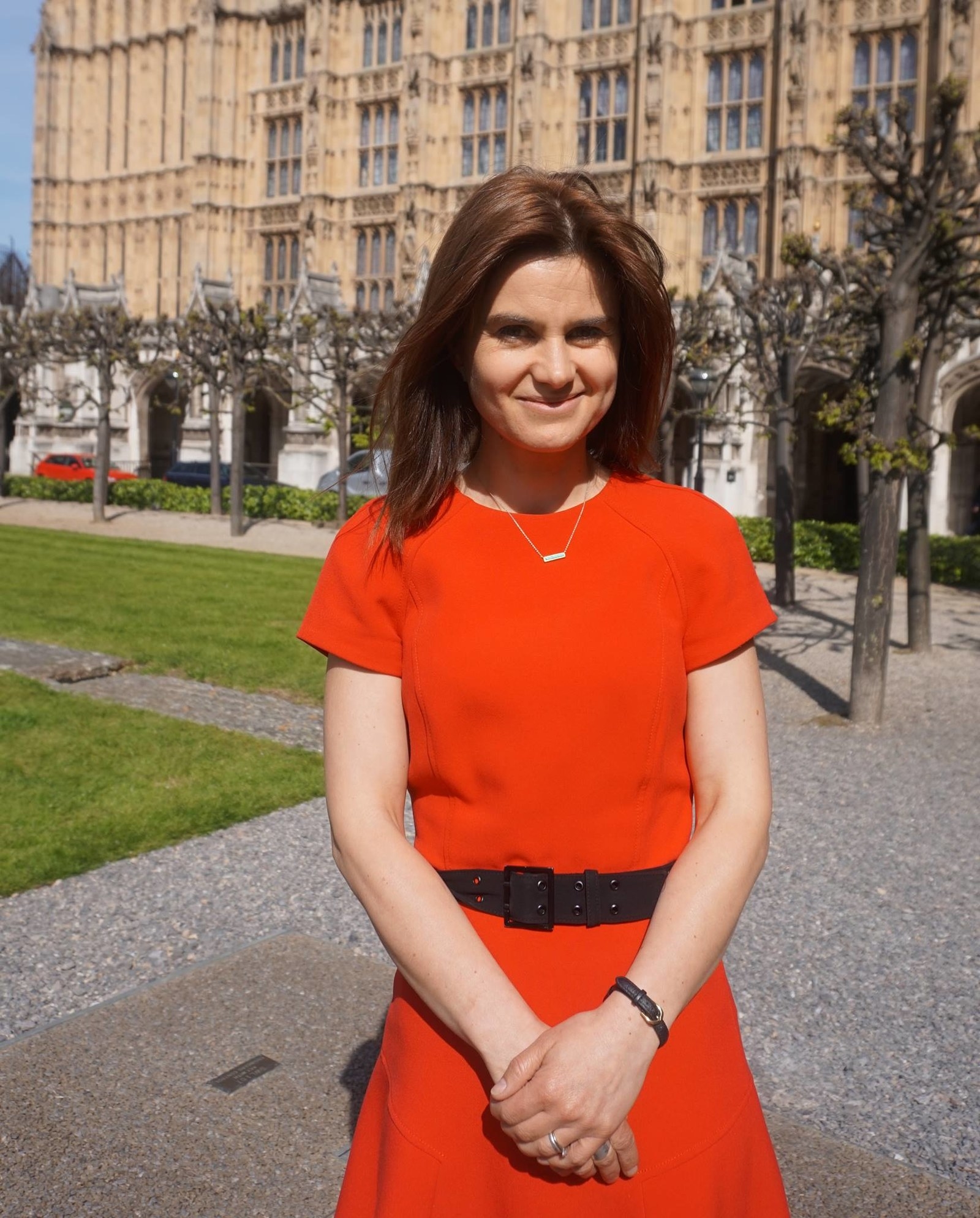 Before her death was announced, Javarya Khan, a 21-year-old student and a constituent of Cox's, told BuzzFeed News the MP was an inspiration for locals and had made efforts to bring the community together.
"She's come from the area, she was brought up in the local area, she went to the same school as me and she's done so much," Khan said. "It's only been a year since she's been elected and she's already done a lot. She's someone I think can go far and for this to happen..."
Khan said Cox had also hosted an event to tackle Islamophobia with Tory peer Sayeeda Warsi in the run-up to the election. Khan said: "It shows people could work across party lines – it didn't turn into an issue where they were accusing each other's parties, but they were working together. It was cooperation. They were trying to bring the community together rather than pointing fingers."