Prime minister Theresa May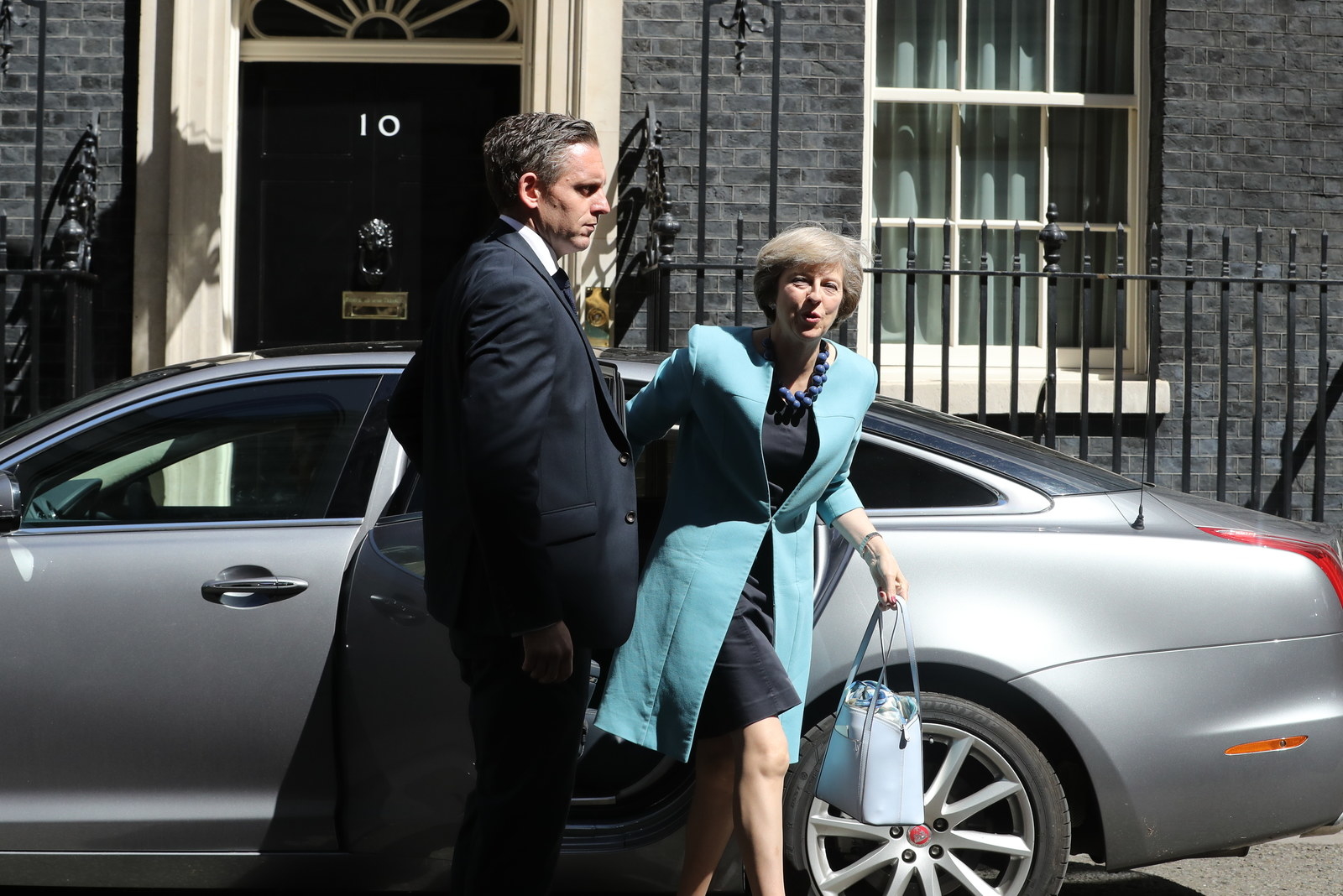 Theresa May has wasted no time in appointing her new cabinet, sweeping out many of the old guard associated with David Cameron within hours of her arrival at Number 10. Following Britain's vote to quit the European Union, the new cabinet features a number of prominent Leave campaigners, all of them in jobs that involve dealing with the reality of Brexit.
It also includes seven women, in addition to the PM herself, meaning that despite reports that she was shifting the male-female balance of the cabinet, she has in fact appointed the same number of women as her predecessor.

Now May wants all her cabinet ministers to put the EU referendum behind them and make Brexit work. She faces the twin challenges of holding together a group consisting of several big beasts and managing a parliamentary majority of just 12 that includes the ex-cabinet colleagues she just sacked.
So who exactly has she given a job and what are the biggest issues they face?

Chancellor Philip Hammond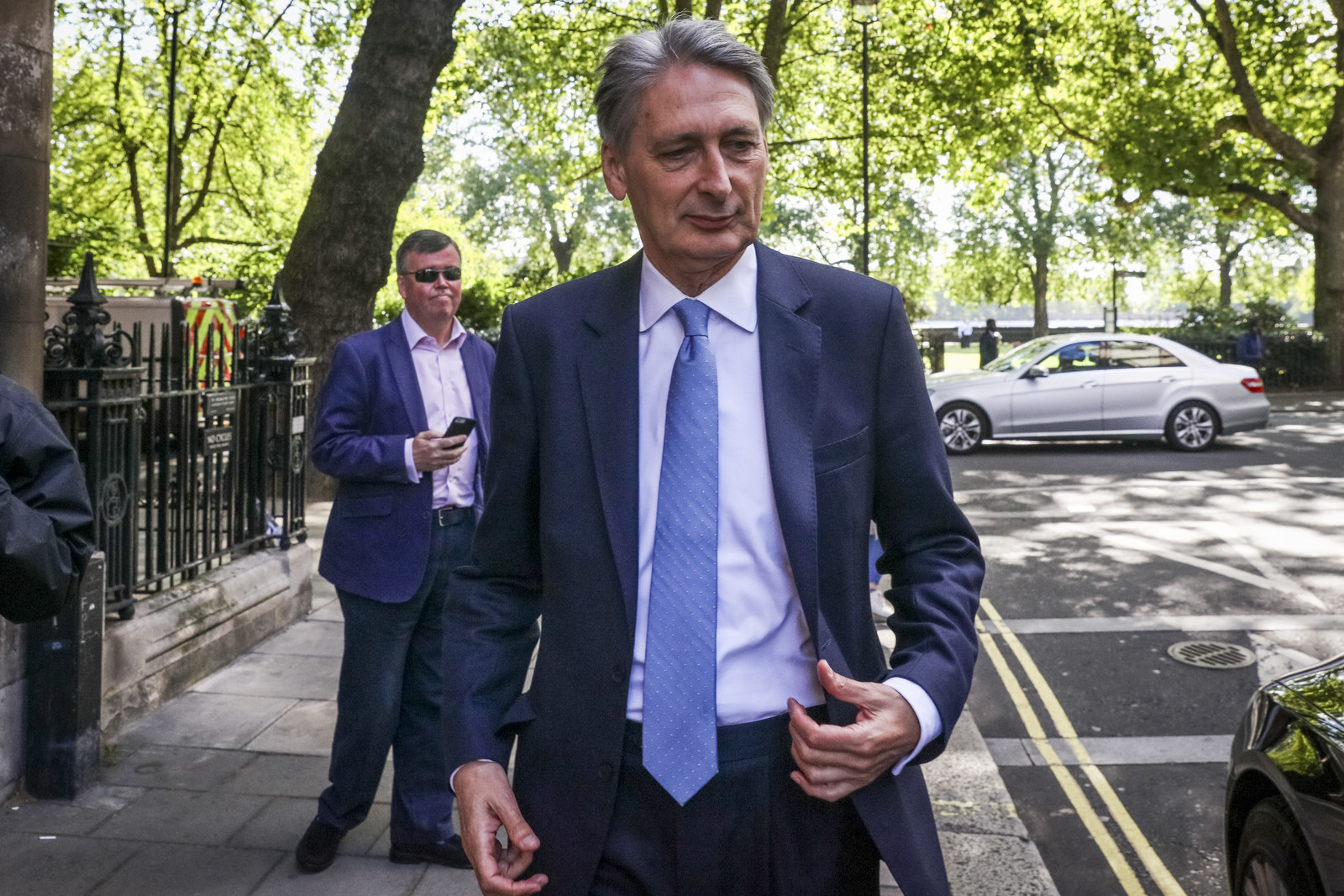 Hammond, who has been an MP for 19 years, is a long-time friend and ally of May. While not the most charismatic of ministers, he's widely seen as a safe pair of hands in Whitehall after serving as foreign secretary for the last two years. And he's no stranger to the Treasury, after serving as shadow chief secretary (deputy to the shadow chancellor) between 2007 and 2010. He kicked off his first day as chancellor by declaring there would be no emergency Budget, despite claims made ahead of the referendum by his predecessor George Osborne. But Hammond warned that difficult times were ahead in the wake of Brexit, which he said had had a "chilling effect" on the UK economy. MPs hope that if anyone can reassure investors and the markets, dull but competent Hammond can.
Foreign secretary Boris Johnson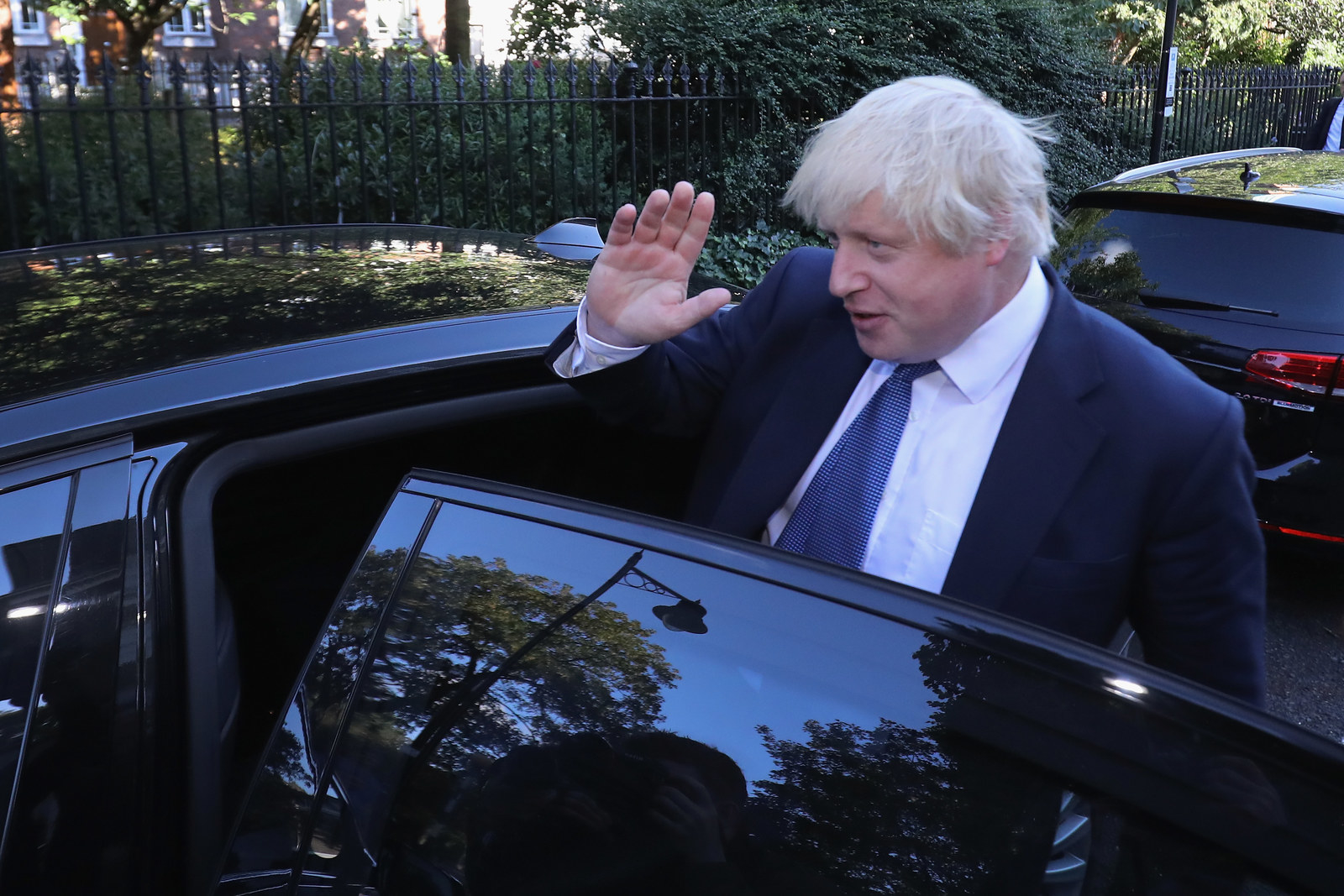 The biggest surprise of the reshuffle was May's decision to hand her biggest rival the plum job of foreign secretary. Johnson, who was forced to abandon his own leadership bid after being betrayed by Michael Gove, was absolutely delighted – not least because he has never held a ministerial post, let along a cabinet job. He did fly the flag for Britain on the world stage for eight years as London mayor. But critics in Europe were furious that May had handed the chief Leave campaigner such a major post, while others pointed to his endless gaffes and "clown image". Johnson now faces the major challenge of convincing world leaders – and British voters – that he is capable of taking serious decisions and being diplomatic when he needs to be.
Home secretary Amber Rudd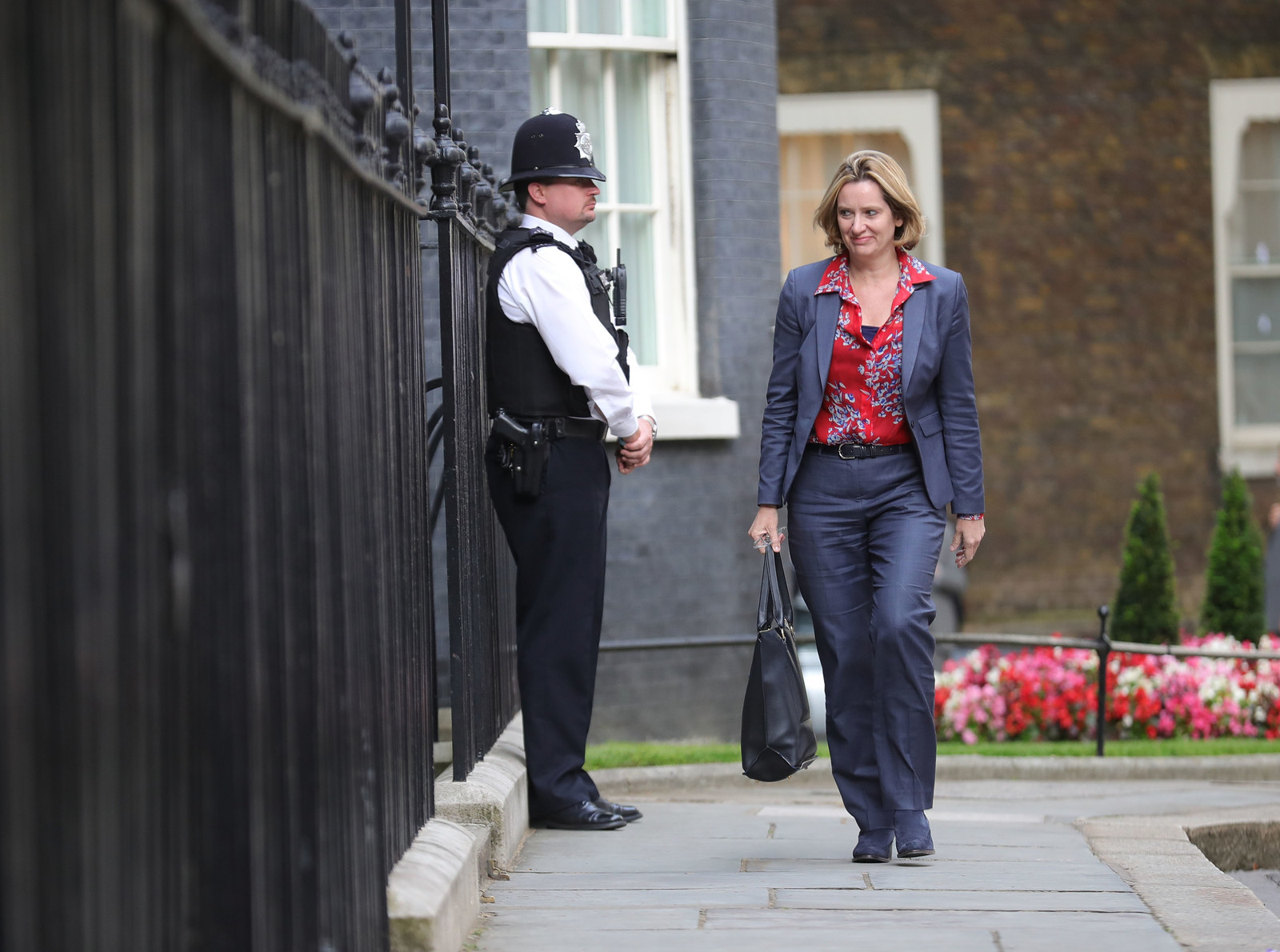 The former energy secretary made a name for herself during the referendum campaign when she fought hard for Britain to remain in the EU. No doubt she will now put aside her differences with new cabinet colleague Johnson – only last month she warned in an EU debate that he "was not the man you want driving you home at the end of the evening". Rudd, who became an MP in 2010, has had a stellar rise to power and is clearly trusted to take on May's old brief, which is widely regarded as the toughest gig in Whitehall. She will come under pressure almost immediately to prove that she is taking voters' concerns on immigration seriously. Freedom of movement within the EU could fast become a big headache for Rudd as Brexit negotiations kick off.
Brexit secretary David Davis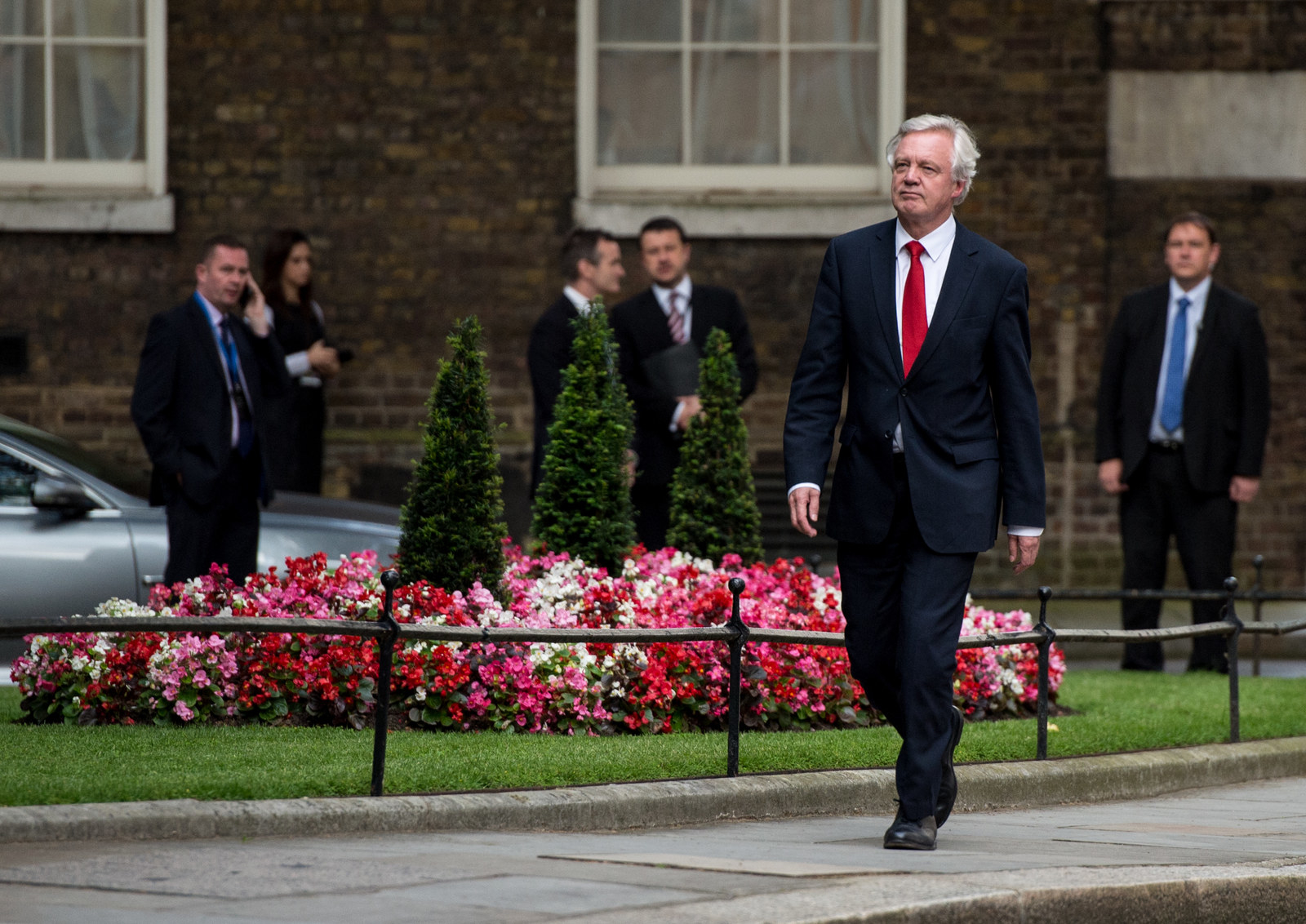 Davis' official title is "secretary of state for exiting the European Union" – and he has quite a job ahead of him. It's his first frontbench role since 2008, when he resigned his high-profile post as shadow home secretary and forced a by-election in protest at what he said was the erosion of civil liberties. Davis has long commanded respect among his colleagues, not least for his passionate fight for Brexit during the referendum campaign. He hasn't messed around since his appointment to the cabinet, promptly declaring that Britain should formally quit the EU within 18 months and pledging a "brisk but measured approach to Brexit". By choosing him for the key role, May hopes to reassure voters that Brexit really does mean Brexit.
Defence secretary Michael Fallon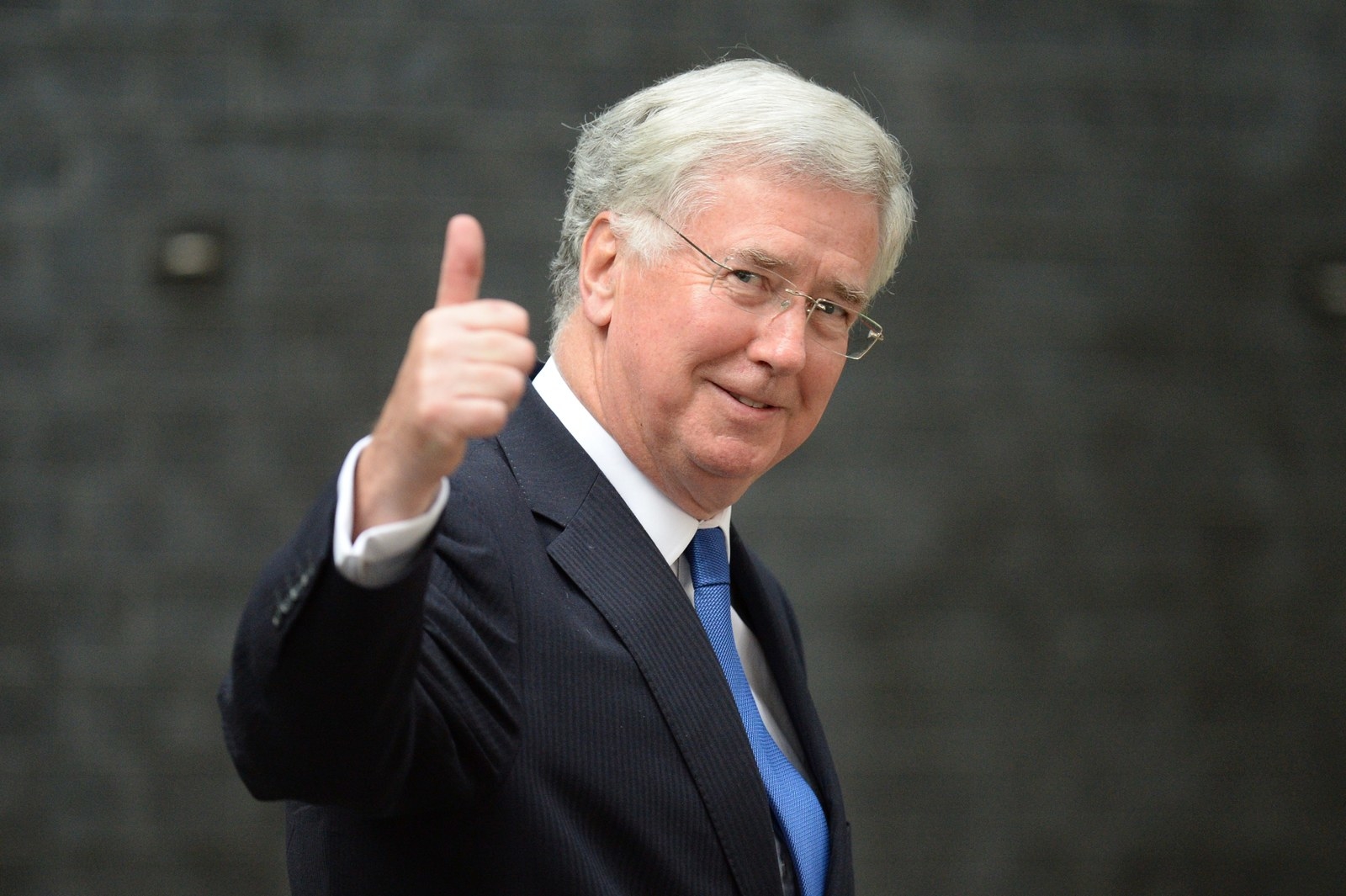 Fallon is one of the few ministers to keep his job, a role he's occupied for the last two years. An MP since 1983 – although he lost his seat between 1992 and 1997 – he is seen as a reliable minister much in the mould of Philip Hammond. A former deputy Tory party chair, Fallon has also served as business minister and energy minister. His first task is a Commons debate and vote on renewing the Trident nuclear weapons system on Monday, which will highlight the deep divide on the Labour benches on the issue. But longer-term, Fallon will need to continue to reassure Britons that the government is doing enough to tackle the threat from ISIS overseas, while being careful to make sure the UK never again rushes into a conflict without careful planning, after the Chilcot report condemned Tony Blair's Iraq invasion.
International trade secretary Liam Fox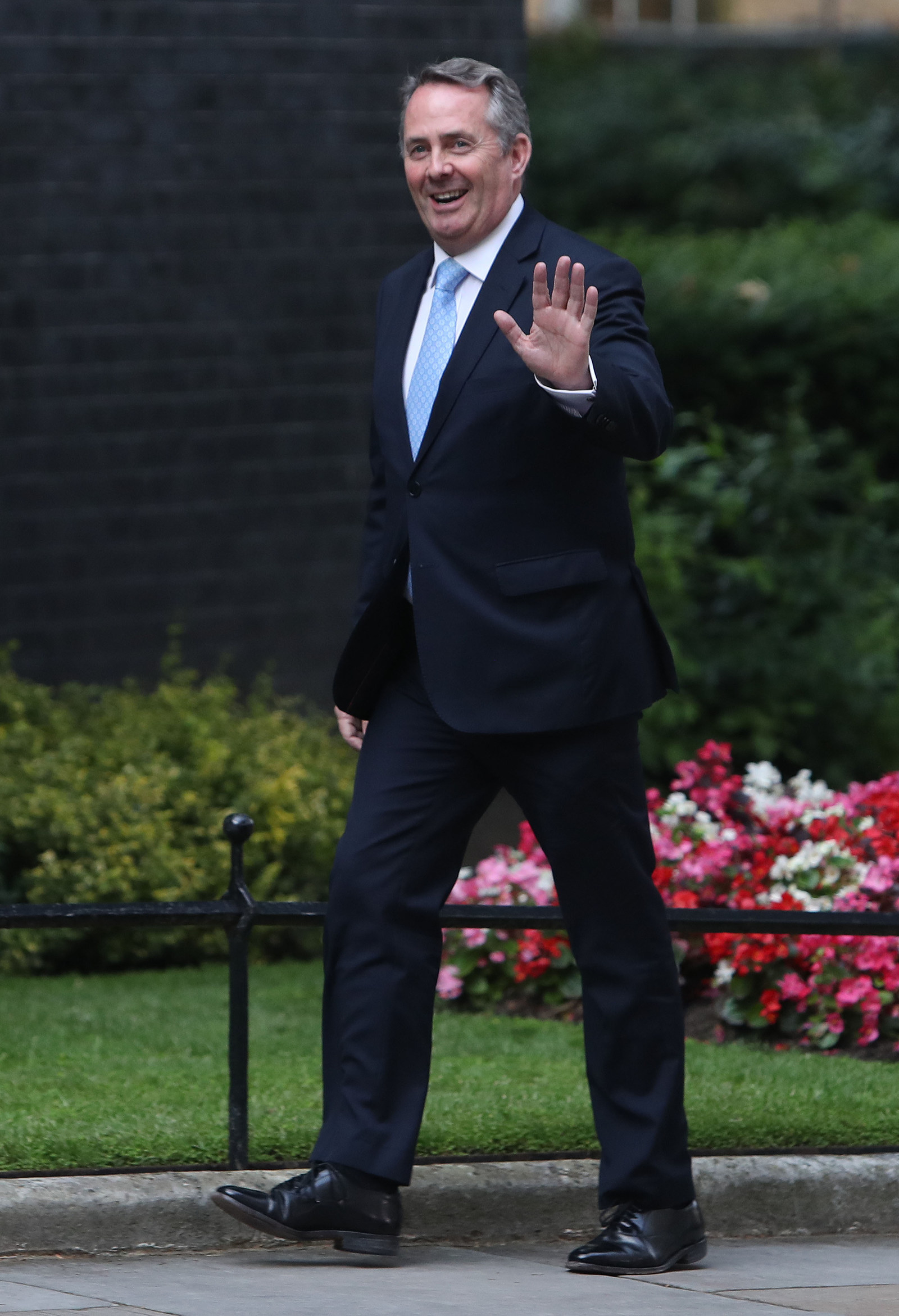 The former defence secretary backed May as Tory leader after he became the first to be eliminated in the party leadership contest. He had languished on the back benches since 2011, when he was forced to quit the cabinet over giving a lobbyist friend improper access to the Ministry of Defence. But he is still widely respected by right-wing colleagues after holding a string of frontbench jobs in the past – and campaigning vigorously for Brexit during the referendum campaign. Fox, an ardent Atlanticist, has been given the job of forging trade deals with countries across the world as Britain leaves the EU. The role will require a large dollop of diplomacy after US president Barack Obama warned earlier this year that post-Brexit Britain would be "at the back of the queue".
Justice secretary and lord chancellor Liz Truss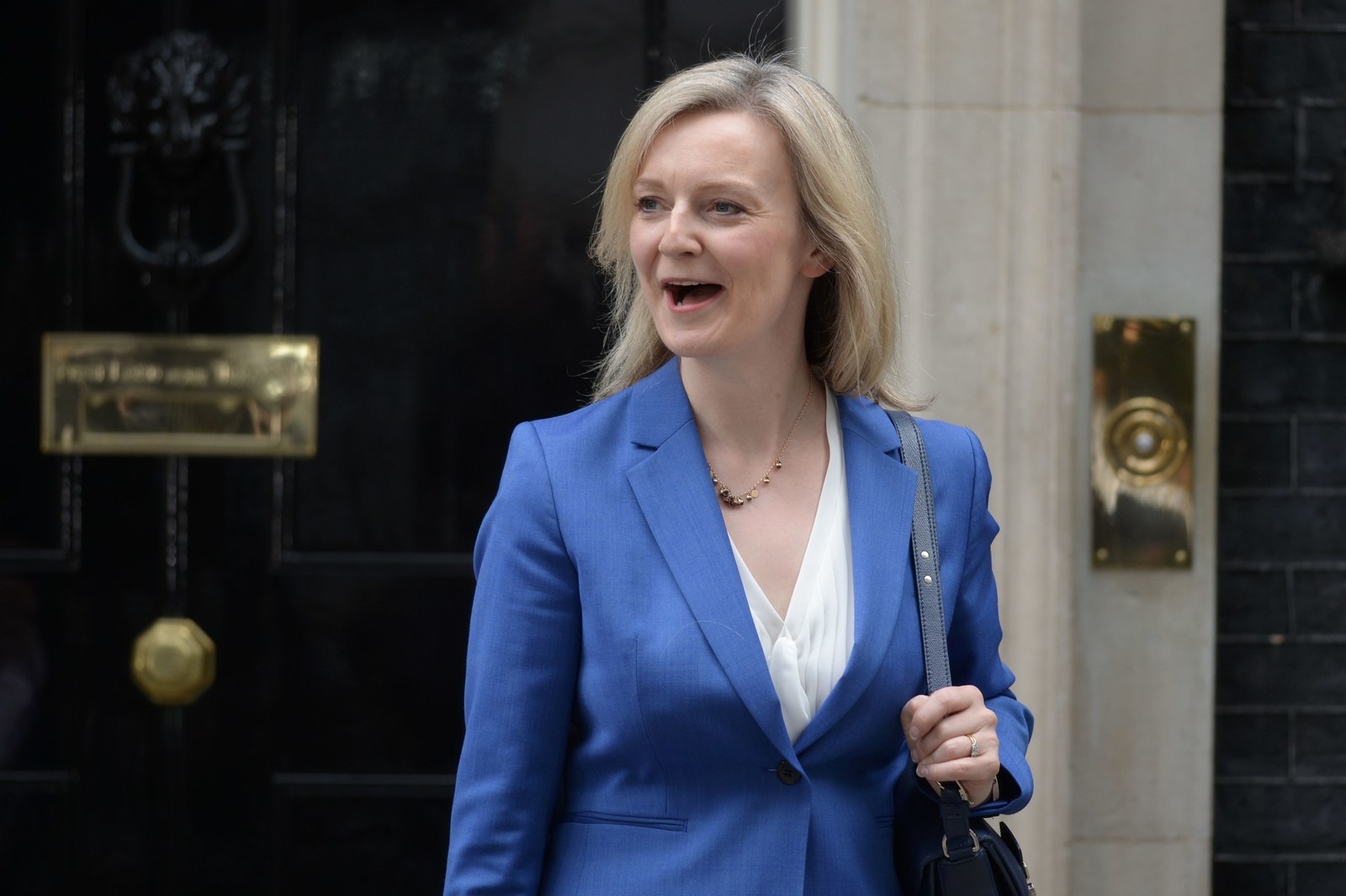 Truss became the first woman to hold the joint post of justice secretary and lord chancellor after Michael Gove was ousted following his failed Tory leadership bid. She had previously served as environment secretary for two years and rose to fame for her passionate speeches about pork and cheese. The appointment is a real blow to Gove, who wanted to carry on with his prison reforms – it's now up to Truss to decide how best to reduce the record prison population and reoffending rates. Truss grew up in a Labour-leaning family in Paisley and Leeds before attending Oxford University.
Education secretary and equalities minister Justine Greening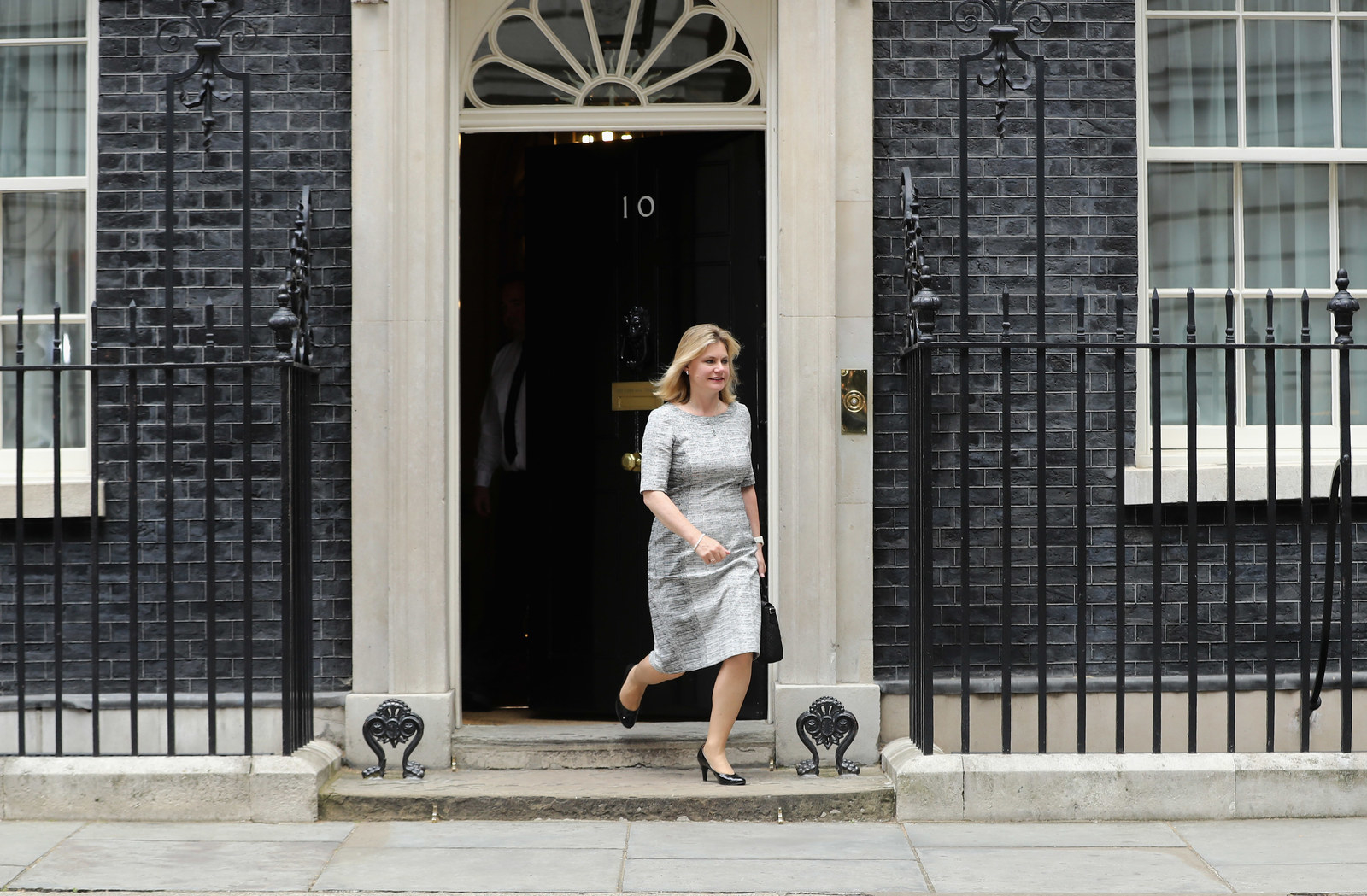 Greening represents two other firsts in British government – she is the first education secretary to have attended a comprehensive school, and she is the first LGBT equalities minister. She revealed she was in a same-sex relationship just two weeks ago, during Pride. Greening, who grew up in Rotherham, has long impressed colleagues with her straight-talking attitude and grasp of policy while serving as transport secretary and international development secretary. She replaces Nicky Morgan, a Gove supporter who was recently forced to U-turn on plans to force all state schools to become academies. With teachers also striking over pay and workload, Greening has a big job on her hands to get schools back on side.
Work and pensions secretary Damian Green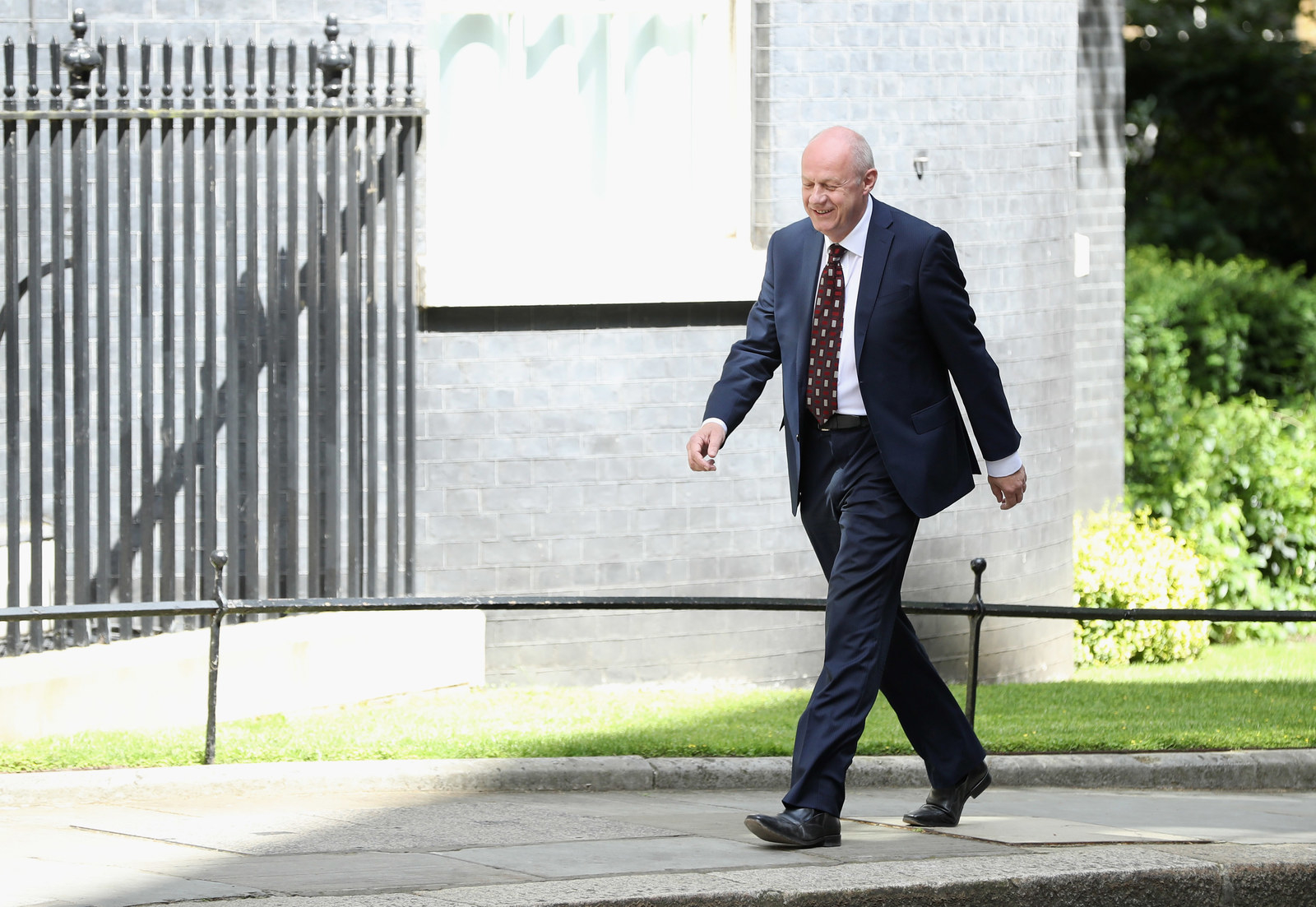 Green was brought in to replace Stephen Crabb, who resigned from the cabinet to spend more time with his family amid a sex texts scandal. Crabb, a failed Tory leadership contender, had only been in the job four months following Iain Duncan Smith's reign and was seen as a moderniser. It's now up to Green to prove May meant what she said on Wednesday when she branded herself a social reformer who would campaign against "burning injustice". A former policing minister, pro-EU Green was sacked by David Cameron in 2014, to the surprise of many colleagues.

Health secretary Jeremy Hunt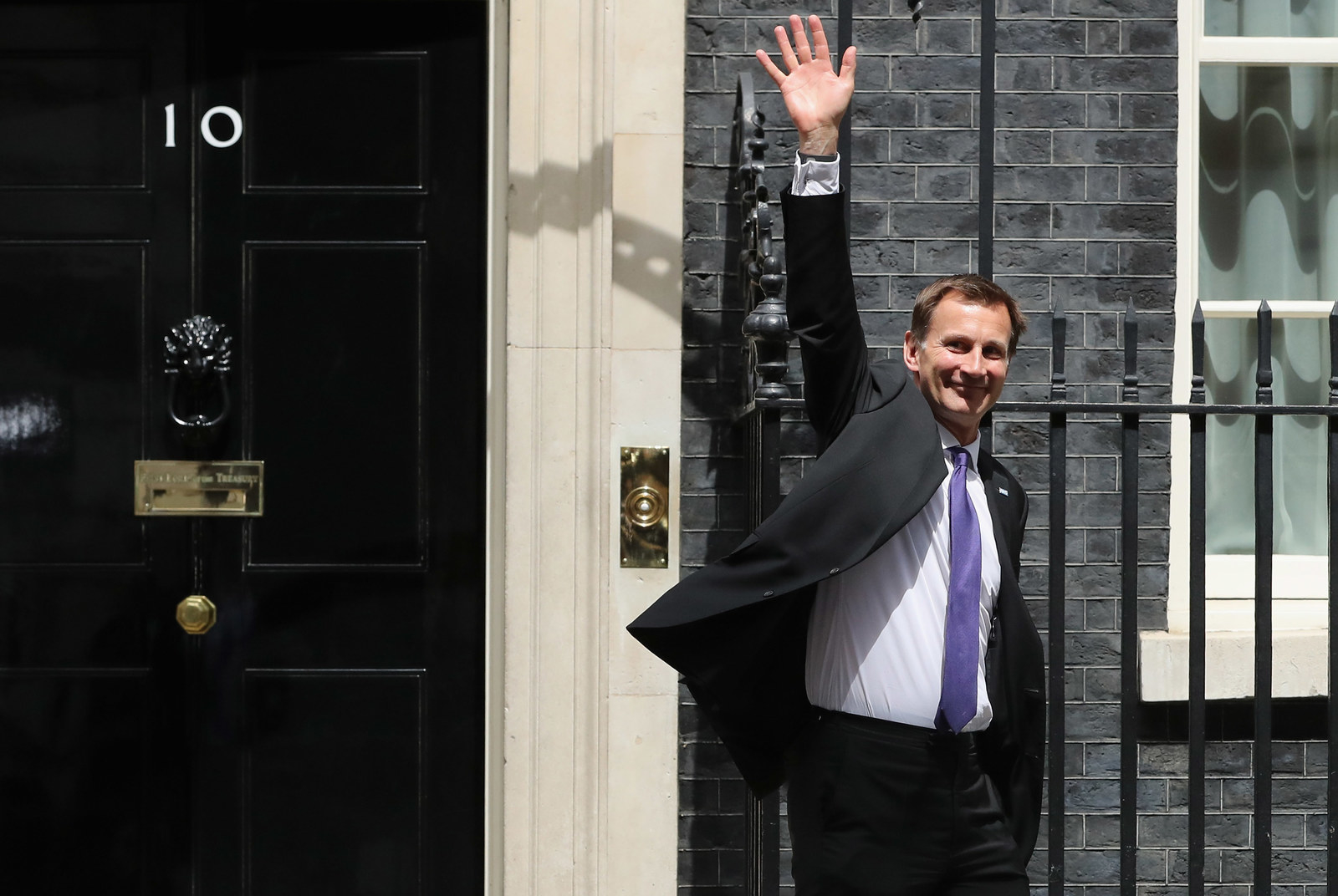 May's decision to keep Hunt in his post is hugely controversial. He had been tipped for the chop after a long and bruising battle with junior doctors – and in reappointing him, May is making clear that the government will not back down. She will also see it as important to keep on some members of the cabinet with long expertise of the job. Hunt, who has been in the role for almost four years, clearly wasn't sure he would keep his job. He walked into Number 10 without the NHS badge he's been wearing on his lapel every day – and walked back out with it on. He tweeted: "Reports of my death have been greatly exaggerated... Thrilled to be back in the best job in Government."
Transport secretary Chris Grayling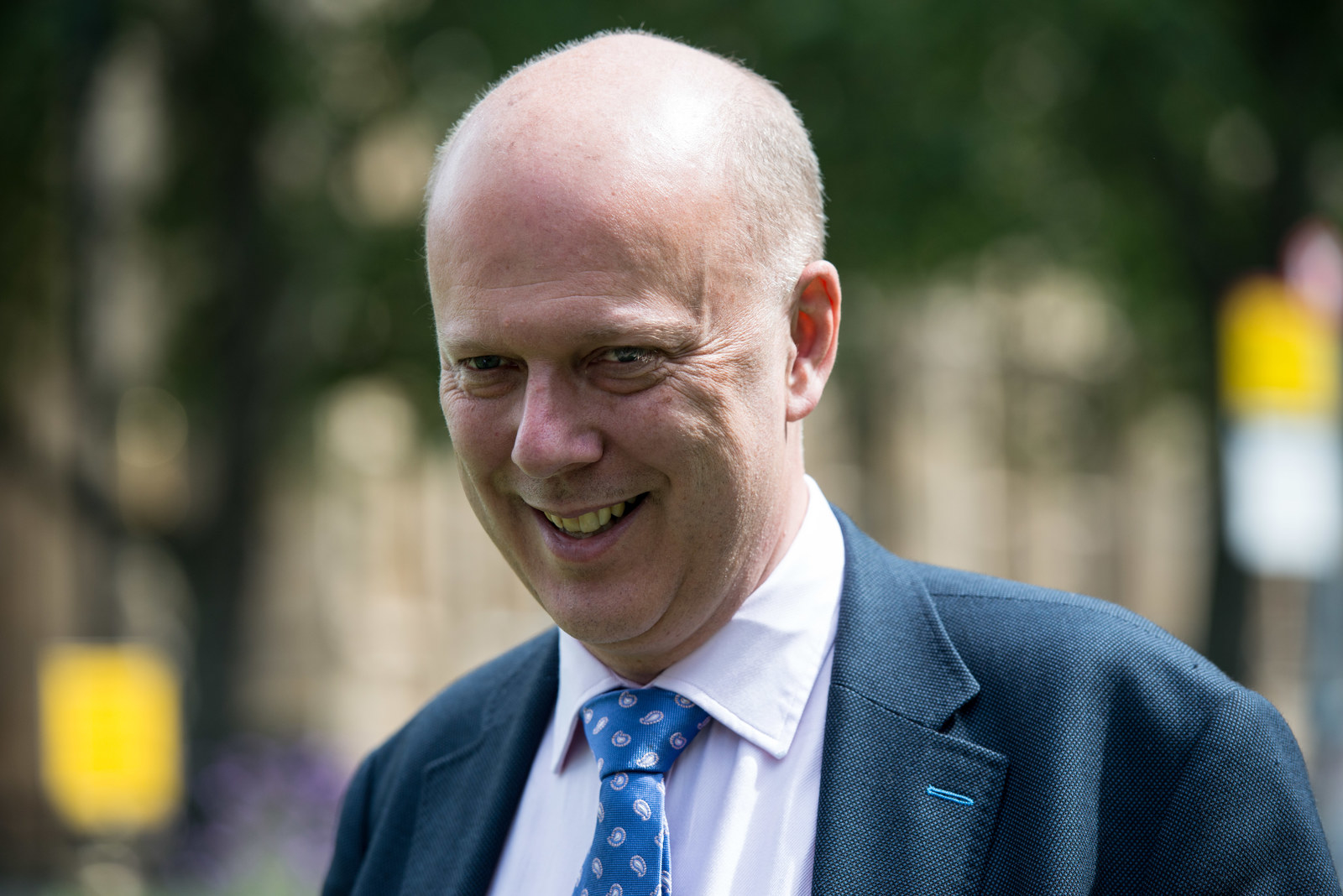 Many expected Grayling to get a bigger job in cabinet, such as Brexit secretary, after he was May's leadership campaign manager. But he is a former shadow transport secretary, and this role will see him take on one of the biggest decisions in government – whether to grant Heathrow Airport a controversial new runway. He will also oversee the building of HS2, the new high-speed railway linking London to Birmingham, Leeds, Sheffield, and Manchester. Grayling has spent the last year sorting out parliamentary business as Commons leader following a widely criticised spell as justice secretary.
Business, energy, and industrial strategy secretary Greg Clark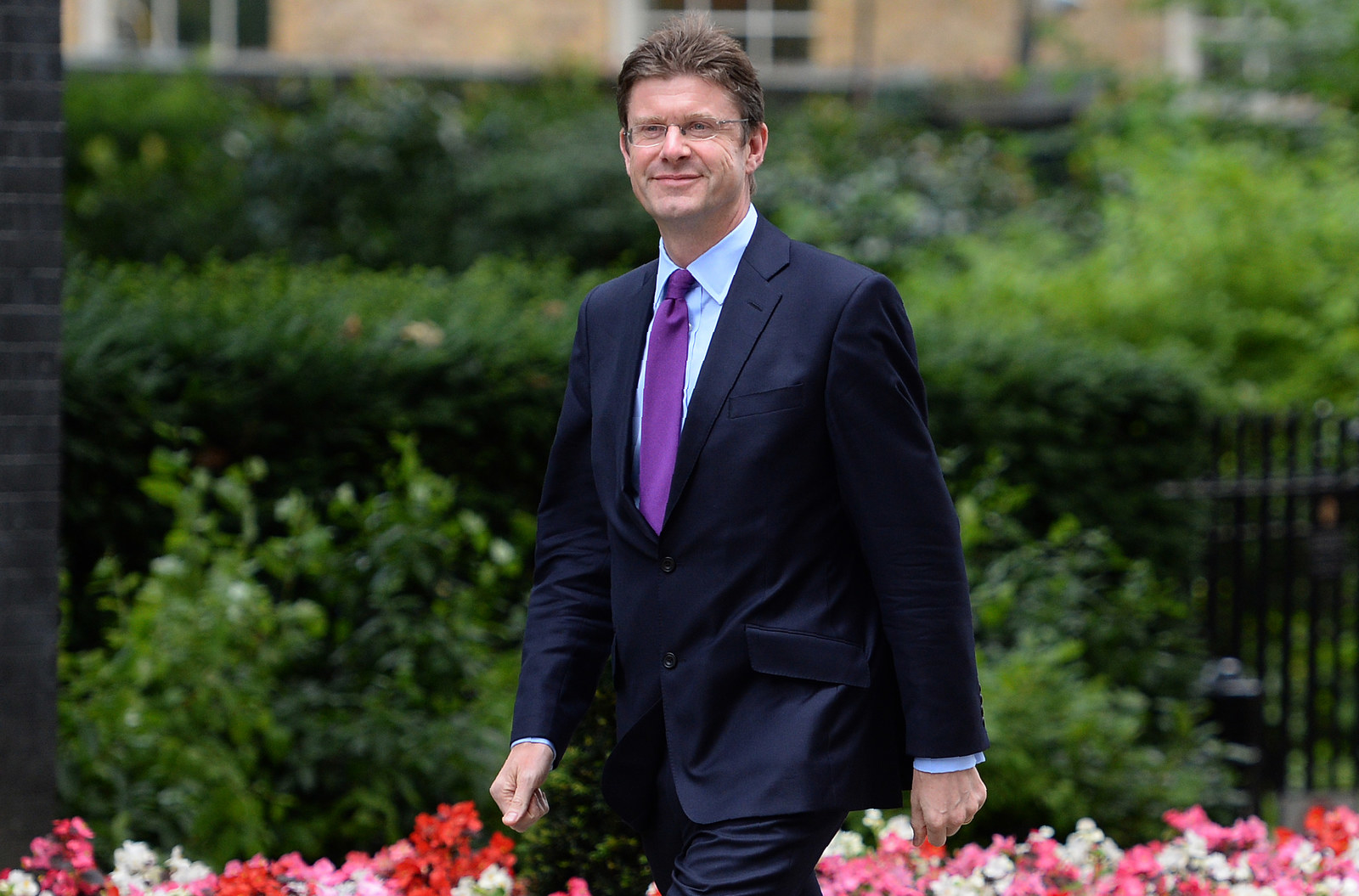 Clark takes over a new department merging energy and business after serving as communities secretary for the past year. A low-profile figure, Clark has also been a university minister and a Treasury minister. The son of a milkman, he grew up in Middlesbrough and later gained a PhD at the London School of Economics on "the effectiveness of incentive payment systems". Clark said he was "thrilled" to take on the new role. His biggest challenges will be making sense of a new hybrid department and making sure it delivers on the "industrial strategy" part of its title.
Communities secretary Sajid Javid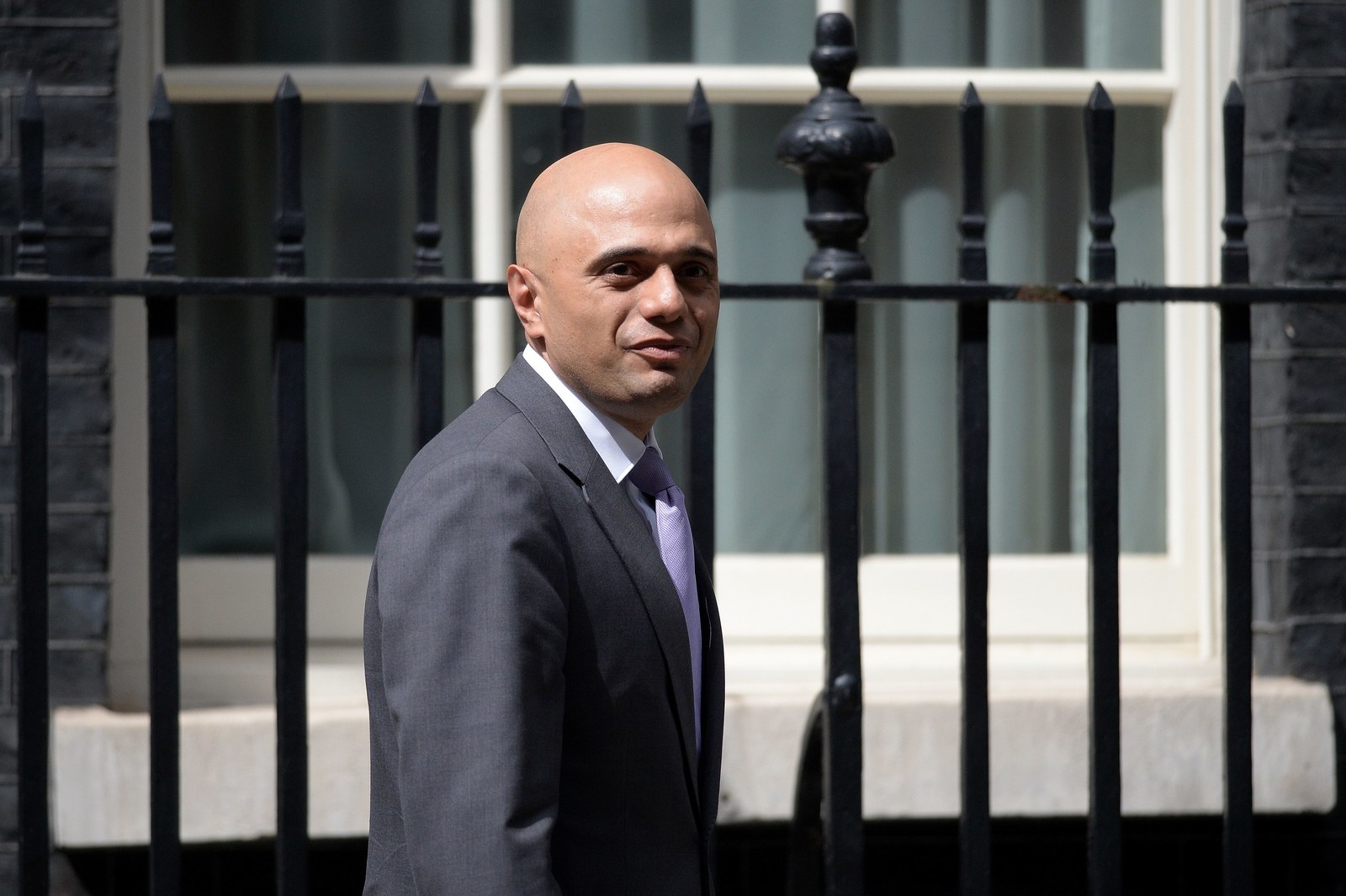 Javid will probably be disappointed to be moved from his high-profile job as business secretary to overseeing bin collections and planning rules in the communities department. He may have blotted his copybook with May by standing on a joint ticket with Crabb in the Tory leadership election. A former managing director at Deutsche Bank, Javid was also seen as a key ally of Osborne, who has been cast onto the back benches. Housing will be no doubt be top of Javid's in-tray after May vowed on Monday to get more houses built.
Environment secretary Andrea Leadsom
Brexit campaigner Leadsom reached the final two in the Tory leadership contest but abandoned her bid on Monday, allowing May to become prime minister unopposed. Despite comments to The Times about motherhood that led to her apologising to May, she has nevertheless been rewarded by May with a promotion to cabinet from her previous role as energy minister. But running the Department for Environment, Food and Rural Affairs may be something of a poisoned chalice, as she will now take on the responsibility for a farming industry facing the prospect of losing its EU subsidies. During the referendum campaign, she pledged that the UK government would "absolutely continue in the short term" to provide those subsidies. Farmers will be holding her feet to the fire.

International development secretary Priti Patel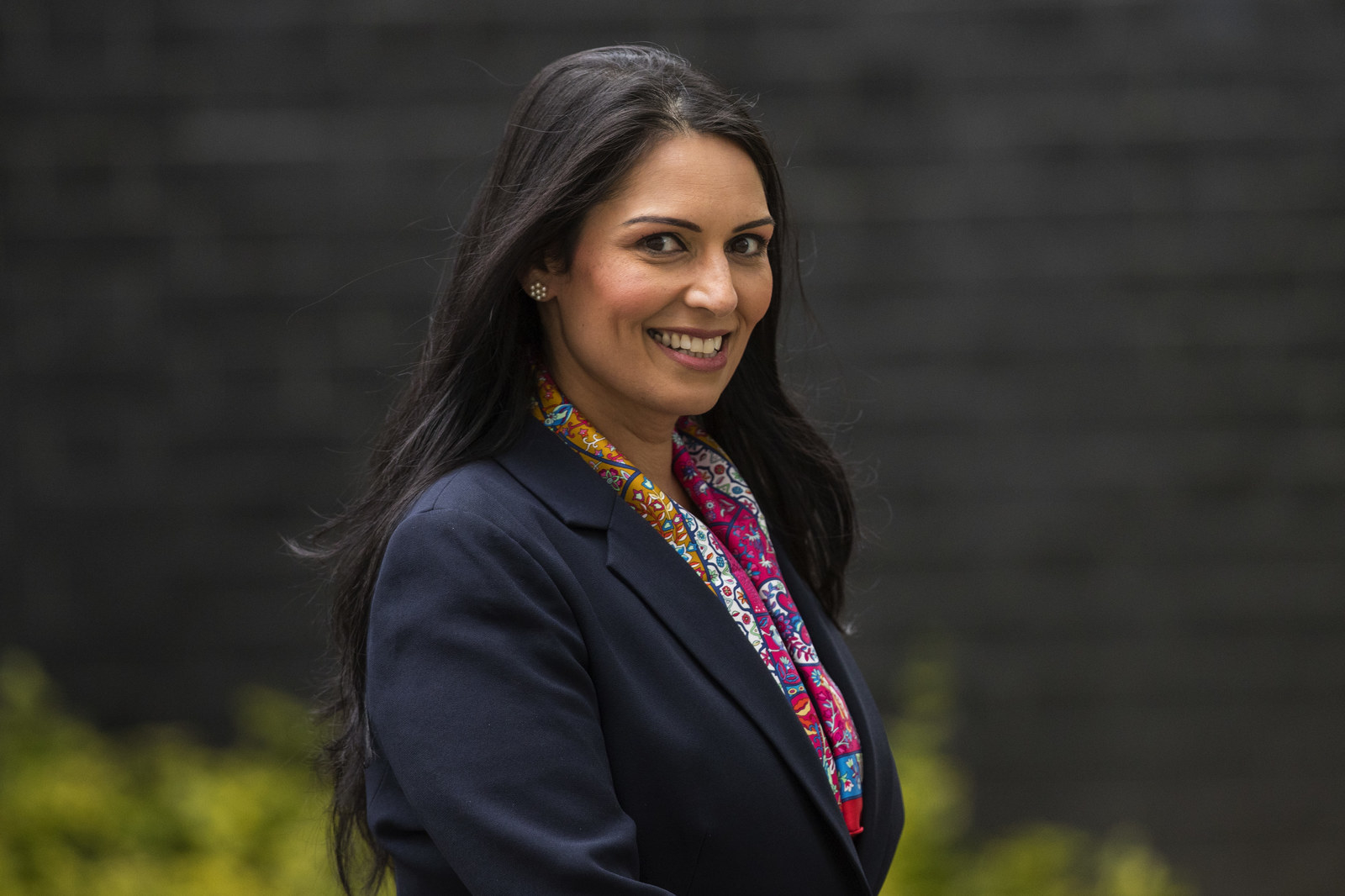 Another prominent Leave campaigner, Patel served as employment minister before being handed the new role. The Witham MP is on the right of the party and has been sceptical about foreign aid in the past. In 2013 she even suggested scrapping the Department for International Development and replacing it with a trade body.
Northern Ireland secretary James Brokenshire
May has rewarded her loyal Home Office minister with his first cabinet posting. The appointment led to the resignation of Theresa Villiers, who had served as Northern Ireland secretary for almost four years. Grammar school–educated Brokenshire is seen as solidly reliable and competent – and he faces a tough job amid concerns about the status of the Irish border in the wake of Brexit. Like most voters in Northern Ireland, Brokenshire voted Remain in the referendum.

Culture secretary Karen Bradley
Another May lieutenant from the Home Office, Bradley replaces John Whittingdale in the culture job, taking responsibility for press regulation, tourism, and sport. Elected as an MP in 2010, Bradley has clearly impressed May as minister for preventing abuse and exploitation for the past two years. She now takes on decisions over the future of the BBC, whose royal charter expires at the end of December.
Welsh secretary Alun Cairns
Cairns, who was brought up near Swansea, was only appointed four months ago so it was little surprise that he kept his job. He was a member of the Welsh assembly for over a decade before becoming an MP in 2010.

Scotland secretary David Mundell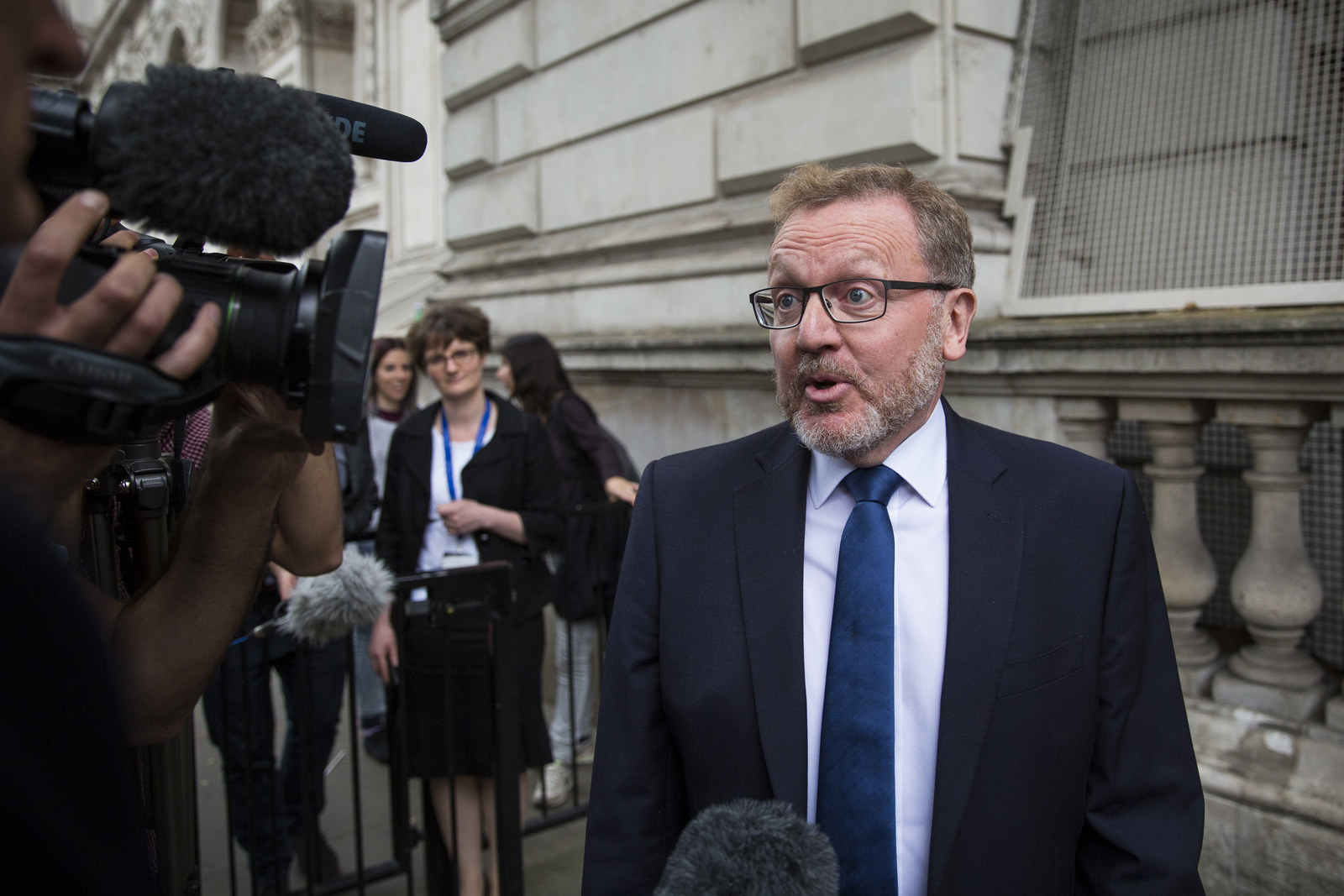 Seeing as Mundell is the Tories' only MP in Scotland, this was a no-brainer. He has held the position since May 2015. Leaving Downing Street, he said: "Mrs May is an excellent prime minister for the whole of the United Kingdom."
Attorney general Jeremy Wright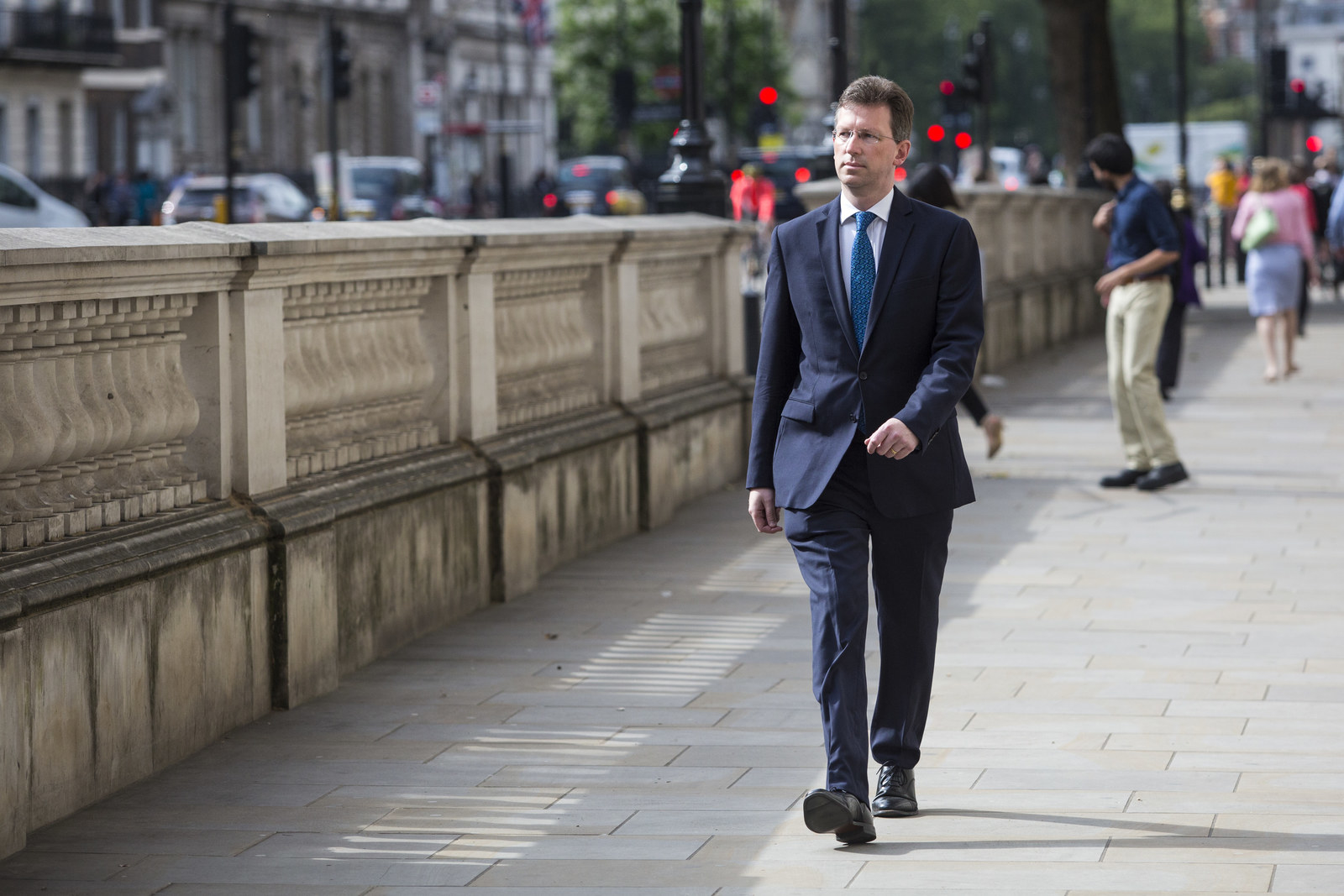 Wright, a former criminal barrister who voted to remain in the EU, keeps the post he has held for the past two years. His tasks include overseeing the Crown Prosecution Service, the Serious Fraud Office, and other government lawyers.
Commons leader David Lidington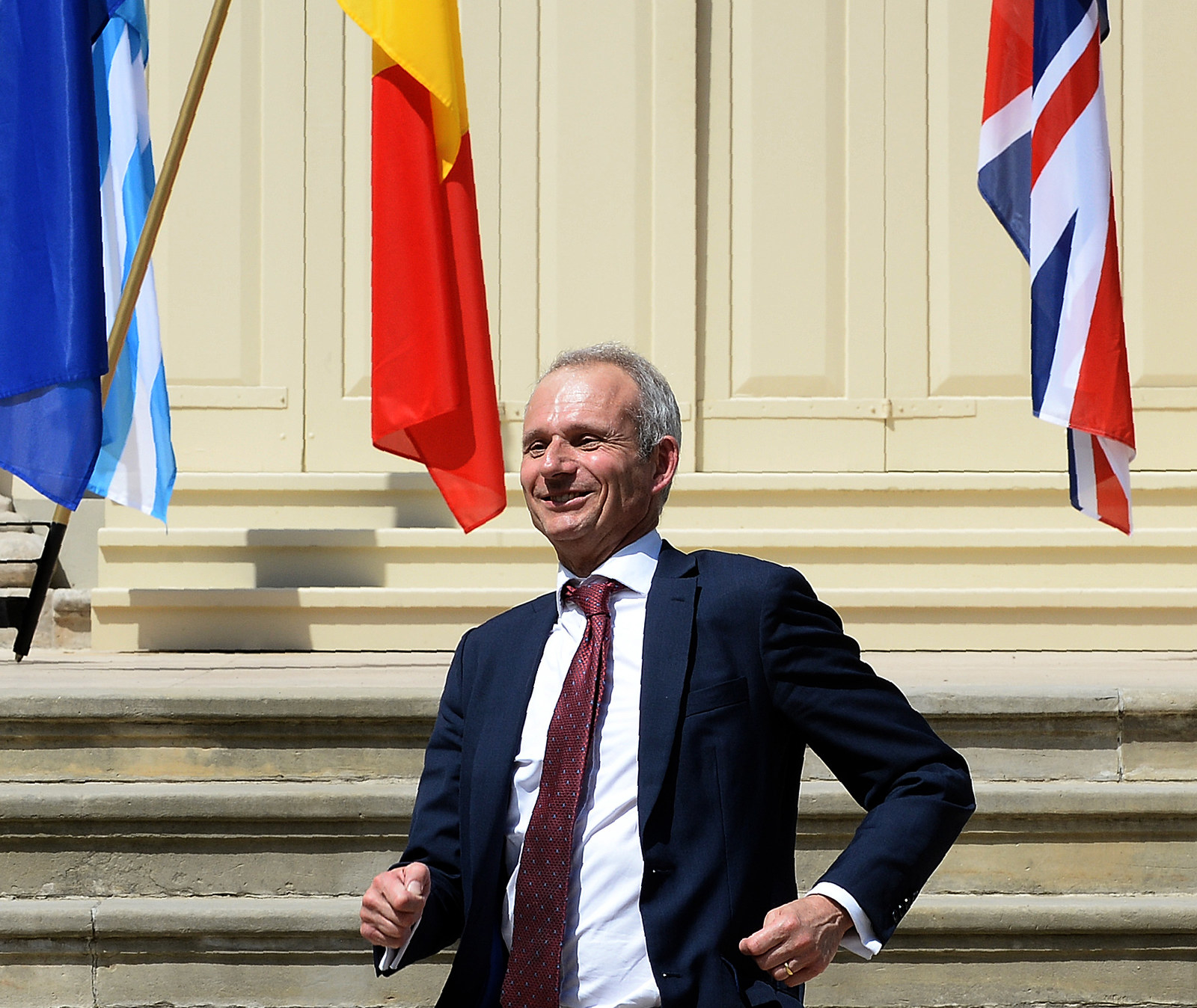 Lidington has been Europe minister for the past six years – but his strong support for Remain has probably scuppered his future in that role. The father of four will now take charge of steering government business through the House of Commons, replacing Chris Grayling.
Chief whip Gavin Williamson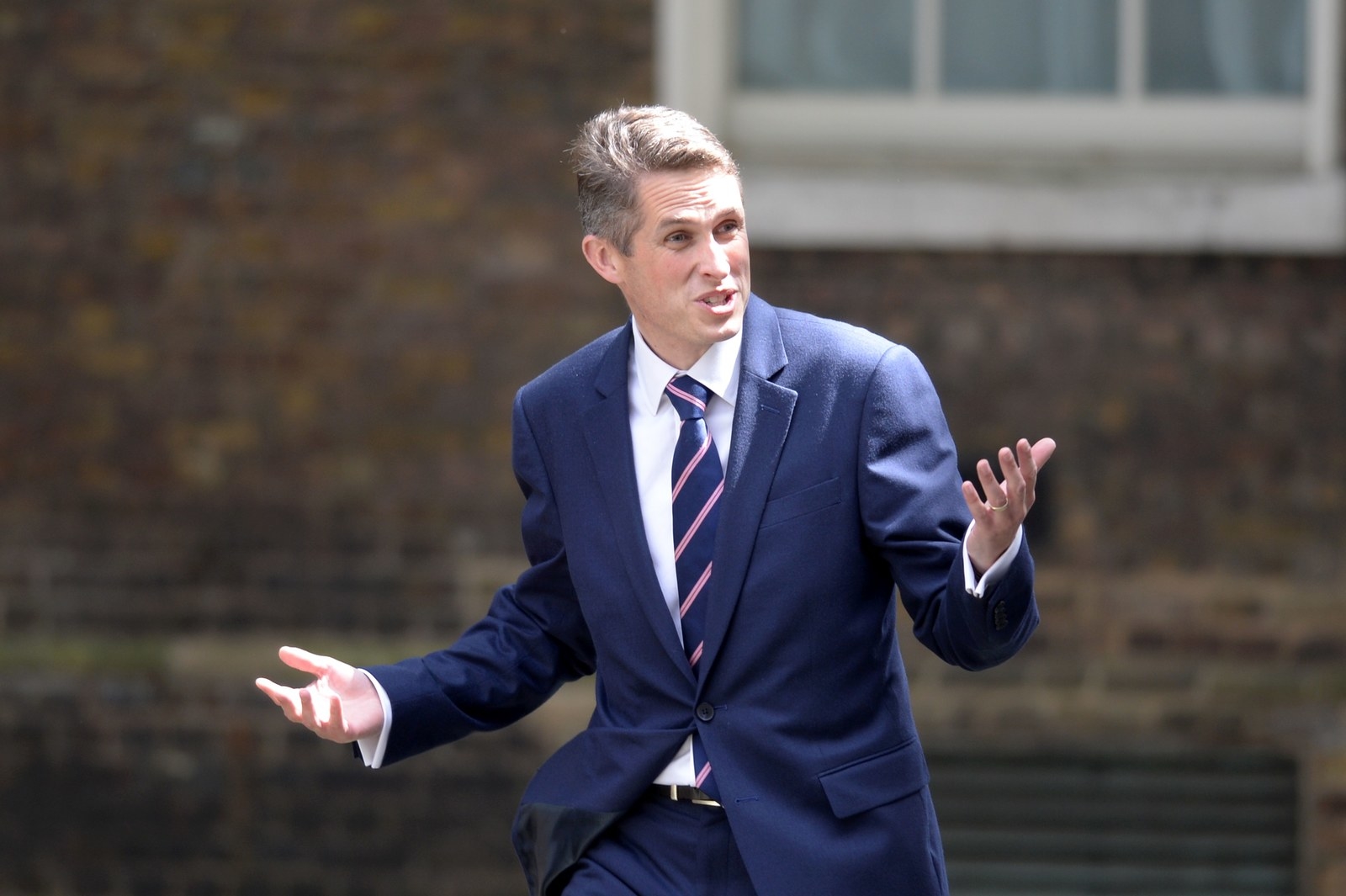 Williamson has had a meteoric rise to power. Elected as an MP in 2010, he served as parliamentary private secretary – or bag carrier – to Cameron for the last two and a half years. The state-educated MP is well-liked among backbenchers and May hopes he's able to use his powers of persuasion to prevent the government losing key votes, given that it has a working majority of just 16 seats.
Tory chair Patrick McLoughlin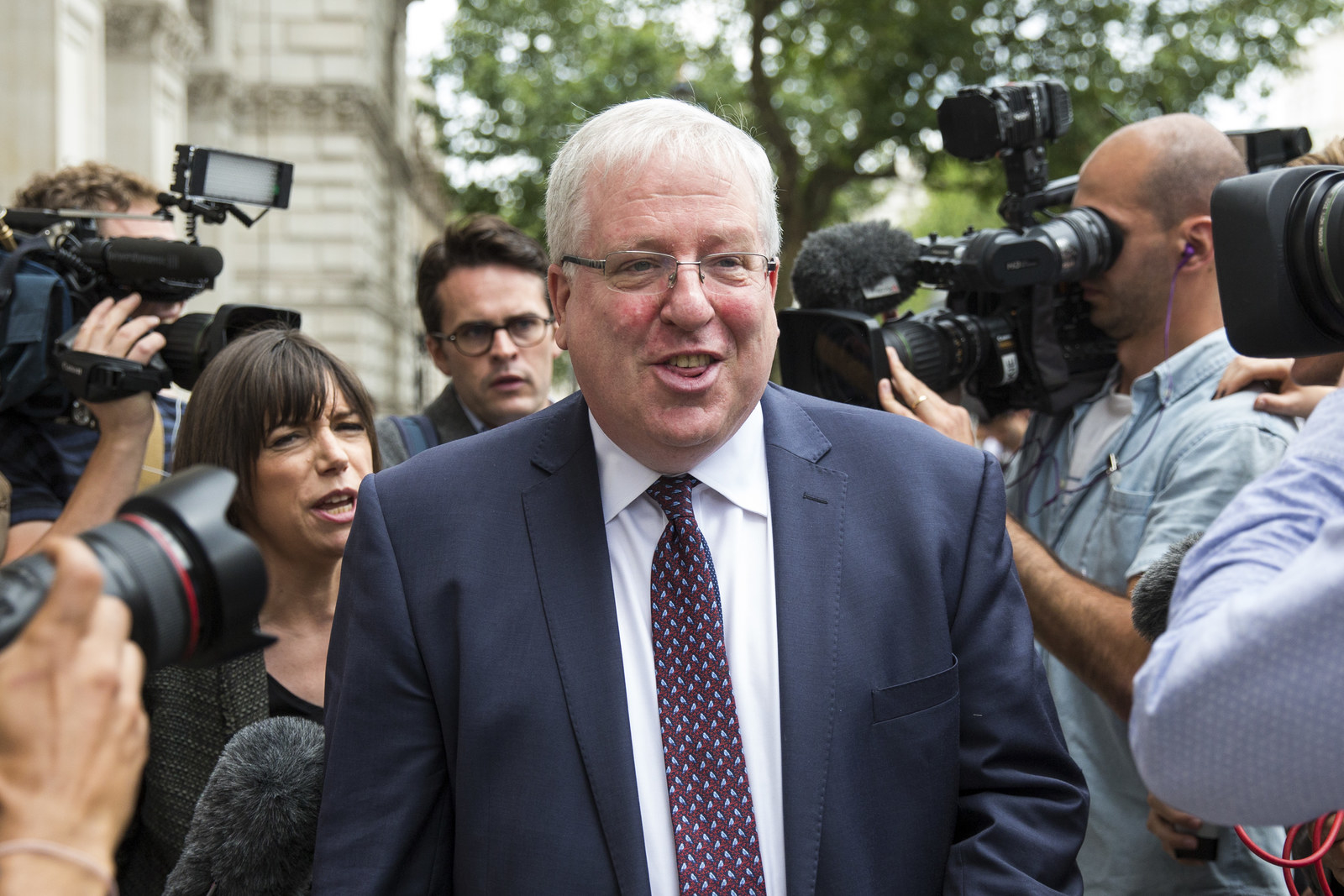 The former miner was handed the roles of Conservative party chair and "chancellor of the duchy of Lancaster" – which in effect allows him to attend cabinet without a department. McLoughlin, an MP since 1986, has previously served as transport secretary and chief whip. His appointment to May's cabinet ticks the northern working-class box and aims to help the Tories reach out to voters from all walks of life.
Lords leader Natalie Evans
Baroness Evans of Bowes Park, to give her her full title, was only made a life peer two years ago. The 40-year-old was director of the New Schools Network, which supports groups in setting up free schools. Now she's responsible for getting government business through the House of Lords.