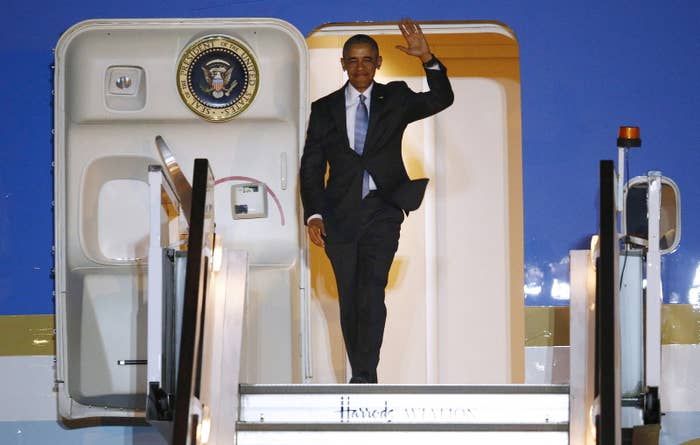 When Barack Obama speaks to the nation from Downing Street on Friday night, some Conservative MPs will be watching in disgust. The US president will use his visit to Number 10 to encourage British voters to back Remain in the 23 June referendum. Or, as the Vote Leave campaign puts it, to "intimidate" them into it.
Obama left Britain in no doubt of his feelings by writing an article in the Daily Telegraph on Friday, saying that Britons should be proud that the EU has "helped spread British values and practices – democracy, the rule of law, open markets – across the continent and to its periphery".
He wrote: "The European Union doesn't moderate British influence – it magnifies it. A strong Europe is not a threat to Britain's global leadership; it enhances Britain's global leadership."
But Iain Duncan Smith, who quit the cabinet last month, is just one senior Tory MP who believes Obama's intervention reeks of double standards. In a statement issued overnight on Thursday, he said: "What I do find strange is that he is asking the British people to accept a situation that he patently would not recommend to the American population."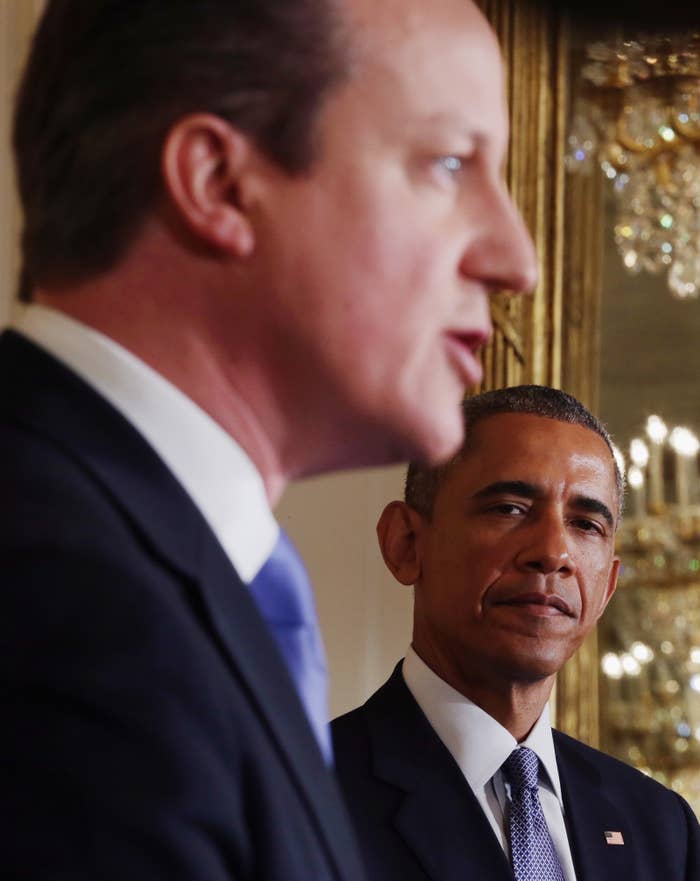 He said Obama would never lobby for the "US Supreme Court to be bound by the judgments of a foreign court" or accept that "laws should be made for­ – or taxes imposed on­ – the people of the United States without the approval of Congress".
And he added: "If he believes it would be unacceptable for the American people – those he is actually elected to guide – I fail to see how it is appropriate for him to recommend that the British people continue to relinquish their right to democratic self-governance."
London mayor Boris Johnson has also branded Obama a hypocrite, while UKIP leader Nigel Farage thinks the president should "butt out". But for David Cameron, Obama's input will be welcomed as a massive coup for the Remain camp, as fears grow of a low turnout among pro-EU voters.
Obama has a packed schedule on his three-day visit to London. After arriving with his wife, Michelle, late on Thursday, the couple will head to Windsor Castle on Friday to have lunch with the Queen to celebrate her 90th birthday.
Then it's time for talks with Cameron in Downing Street, before a joint press conference scheduled for 4:50pm – perfectly timed by the PM's spin doctor Craig Oliver for the soundbites to be clipped up for the 6pm news bulletins.
Later on Friday, the Obamas will join the Duke and Duchess of Cambridge and Prince Harry for dinner at Kensington Palace. Then the president will join the PM again on Saturday for a "town hall" event with young people in central London.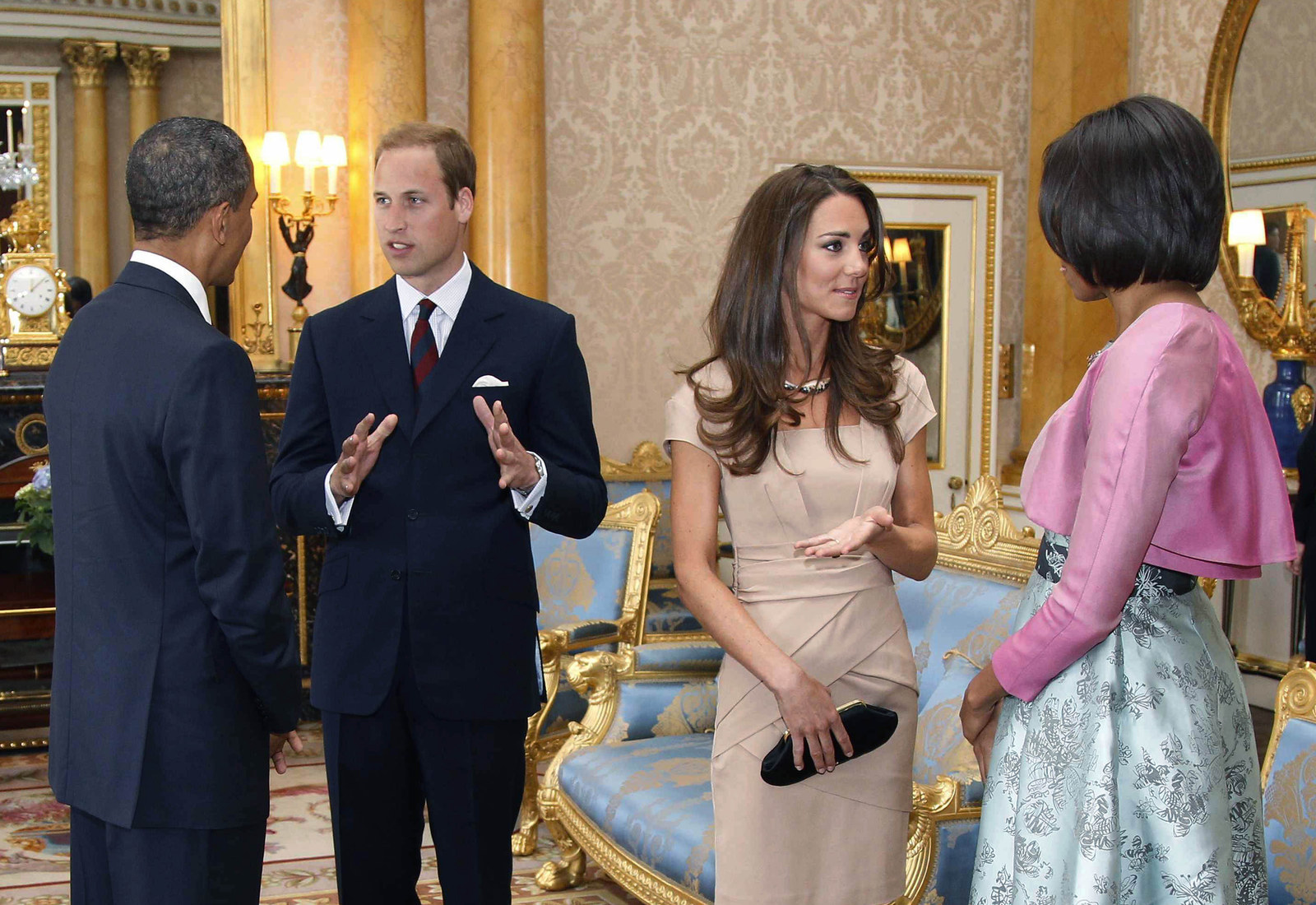 It's possible Obama might also squeeze in some time with Labour leader Jeremy Corbyn that afternoon, although as of Thursday evening Corbyn's office could not confirm any plans. The Obamas will depart for Germany on Sunday.
The White House had already made it clear that Obama was ready to speak up to help keep Britain in the EU. "If he's asked his view as a friend, he will offer it," Ben Rhodes, US deputy national security adviser, said ahead of the trip. "As the president has said, we support a strong United Kingdom in the European Union."

At Prime Minister's Questions on Wednesday, Cameron urged Brits to listen to the president. "Personally, I believe we should listen to advice from friends and other countries, and I struggle to find the leader of any friendly country who thinks we should leave," the PM said.
Number 10 hopes that a word from Obama, who remains hugely popular outside the US, will particularly resonate with younger voters who are less likely to go out and vote. It remains to be seen whether his intervention will have any impact at all.