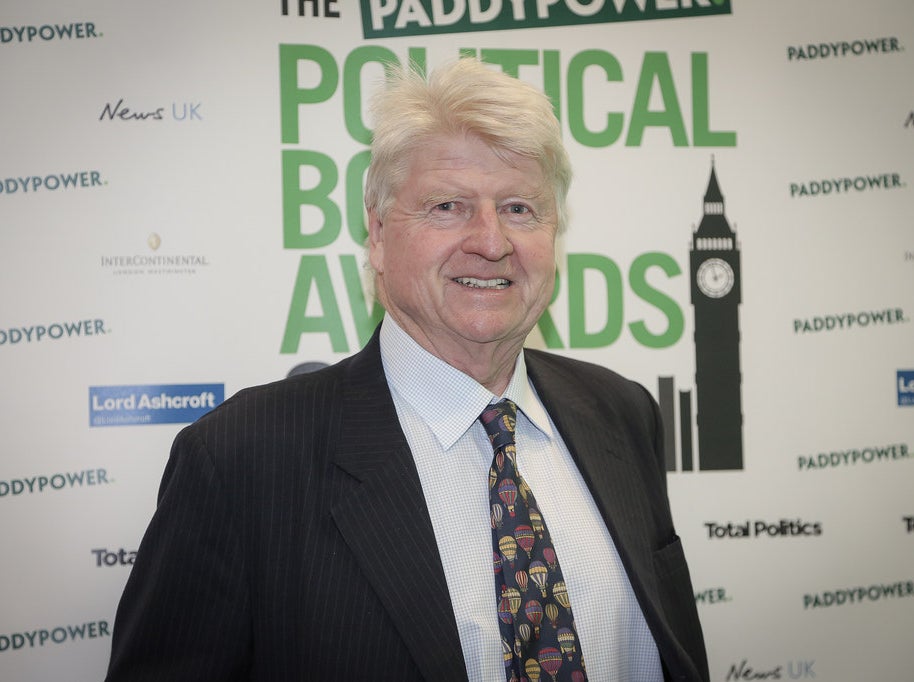 Boris Johnson's father is confident the London mayor will campaign for Britain to remain in the EU, despite Boris's concerns over David Cameron's deal.
Stanley Johnson, who is staunchly pro-EU, told BuzzFeed News he was "perfectly sure" Boris would "take the sensible position".
Leave campaigners are hoping Boris will join them ahead of the in-out referendum expected in June. So far the high-profile London mayor and MP for Uxbridge has not been hugely complimentary of the draft deal Cameron has secured on EU reforms, declaring on Wednesday that the PM was making "the best of a bad job".
Meanwhile his dad was launching a group called Environmentalists for Europe in the House of Lords. He told us after the event: "I'm perfectly sure that Boris will, whatever happens, take the sensible position.
"Boris will make up his own mind – but confronted with the evidence that we're putting out today, I very much hope that he will see the importance of these arguments."
Johnson senior was joined at the launch by TV conservationist Bill Oddie, ex–environment secretary Caroline Spelman, and Green party MP Caroline Lucas, among others. They believe EU membership is crucial to protecting Britain's green spaces, beaches, and wildlife.
Stanley told BuzzFeed: "We have benefited enormously from the legislation that has been brought out in Europe – and that has been legislation dealing with water quality, air quality, chemicals, waste, noise.
"We have now this wonderful array of protected areas in the UK and throughout the other countries of the EU. Much of that is at risk if we leave Europe."
Labour MP Alan Johnson (no relation), who is leading Labour's pro-EU campaign, joked about Boris's predicament in the House of Commons after Cameron made a statement on the EU deal.
He pointed out that not only did Stanley want Britain to stay in the EU but so did Boris's brother, fellow Tory MP Jo Johnson. Alan Johnson asked the PM: "Will you have a word with him [Boris] and tell him the importance of family solidarity and joining the swelling ranks of Johnsons for Europe?"
Cameron conceded that "we may have to wait a bit longer" to complete "the happy family pack of the Johnsons".