Meet The First British Astronaut To Travel Into Space For More Than 20 Years
Tim Peake's heading to the International Space Station for six months. He's looking forward to space walks, a Christmas bacon sarnie, and listening to Muse. But he'll miss fresh air.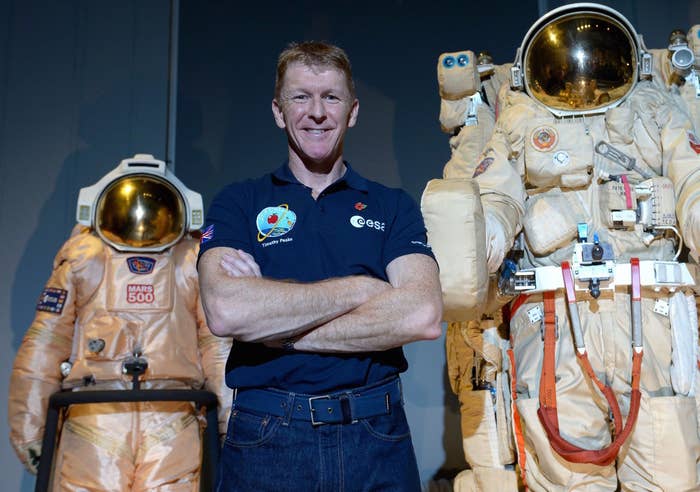 On 15 December, Tim Peake will become the first British astronaut on the International Space Station – and the first one in space for 24 years.
The former army helicopter pilot spoke to journalists on Friday ahead of his groundbreaking mission. The 42-year-old, from Chichester, will leave Earth on a Russian Soyuz rocket and spend six months on the ISS carrying out science experiments and vital maintenance work.
Peake, who was selected as a European Space Agency astronaut in 2009, will be joined on the Principia mission by US astronaut Tim Kopra and Russian cosmonaut Yuri Malenchenko. The trio will join three other crew members already in the space station.
The father of two follows in the footsteps of Helen Sharman, the first Briton in space, who spent 11 days on the Mir space station in 1991. BuzzFeed News went to the press conference at London's Science Museum to find out more about Peake's mission.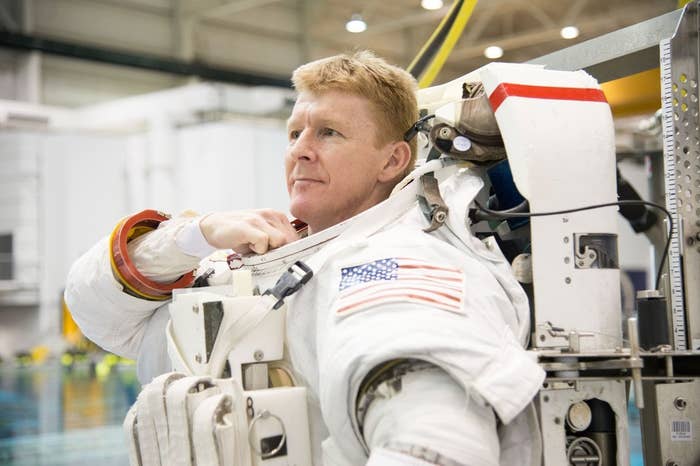 1.
He thinks the mission will give Britain a "feelgood factor".
Peake believes his adventure could generate as much excitement in the UK as the 1969 moon landing of Apollo 11. "I certainly hope there'll be a feelgood factor," he said. "That's certainly one of my ambitions for the mission, and how I will judge the success of the mission is the hope to inspire our younger generation."
2.
He's not nervous – honestly.
Peake spent 18 years as a helicopter pilot with the Army Air Corps, including five years as a test pilot. He said there was "more risk on a day-to-day basis" in that job, but acknowledged there will be "high risk" moments on his space mission, not least the launch, the landing, and any potential space walks.
"Yes, there will be moments of apprehension I'm sure, but one of the great things about the training is that it prepares you so well for eventualities," he said. "You almost expect something to happen. I've not sat in a Soyuz simulation yet where we haven't had a catastrophic failure of something. In terms of the mission, I honestly don't have any fears at all."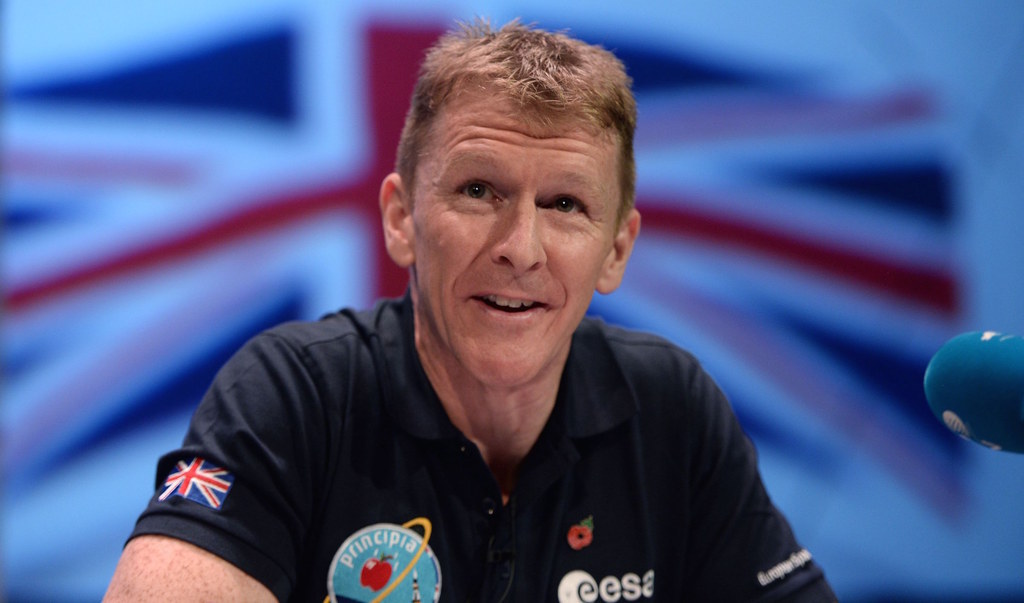 3.
He's going to be a "human guinea pig".
Peake is carrying out 23 experiments on his own body while he's in space. These include research into asthma, the immune system, and the body's ageing process. "All of these will have great benefits for people back on Earth," he said.
He is effectively running the ISS as a "scientific laboratory" for six months. He'll also be growing protein crystals to investigate how better drugs can be developed to fight disease. And he'll be using an "electromagnetic levitator" to look at new metal alloys that could be used in engines to make them "cleaner, lighter, and stronger".
4.
He's most looking forward to a space walk.
The ISS will be visited by several vehicles during his six-month mission. Astronauts need to "grapple" these vehicles and dock them onto the station. Peake said that might give him the opportunity for an EVA, or extra-vehicular activity – otherwise known as a space walk.
"The opportunity to do a space walk is hugely exciting," he said. "That comes with many technical challenges. The spacesuit alone is a mini space station – it has to keep you alive for eight hours, it takes a lot of maintenance and work and a lot of knowledge of how to operate it."
He's also keen to do some robotic arm operations. "They're very demanding tasks, very interesting for astronauts to perform and hugely important," he said.
5.
He's watched Gravity, Interstellar, and The Martian and really enjoyed them.
BuzzFeed News asked him whether he thought the recent space-based movies were scientifically accurate. "They're hugely entertaining movies," he said. "I don't know whether they're a good accurate representation, some are better than others.
"But I've watched them all and I enjoyed them for what they are. If they get people to engage in space and encourage them to become interested in what we're doing, then I'm 100% behind it. I thought Interstellar.... Anyone who tries to take on gravitational time dilation in a movie, they get my respect – I thought that was incredible."
6.
He will miss fresh air the most.
"I love the outdoors," Peake said. "I don't run on treadmills as a habit, I just like to put a pair of shoes and go into the woods and run outside.
"I like doing activities with the family outdoors – camping, hiking – so I think that not having fresh air for six months is what I'll miss the most."
7.
His music playlist includes "Starlight" by Muse, "Spaceman" by The Killers and "Life on Mars?" by David Bowie.
Peake has set up a public playlist on Spotify of all the songs he will be playing in space. It's an eclectic mix of tunes that ranges from Fleetwood Mac to Robbie Williams, from the Village People to Bastille. And there is something of a space theme.
8.
He believes in aliens, if by aliens you mean "life forms on other planets".
"I think we might be close to discovering microbial single-celled life forms, either in current existence or in past existence on Mars, for example," Peake said. "And that's something that we're searching for.
"We're always searching for organic compounds and the potential for life on other planets. I believe in life forms on other planets, yes."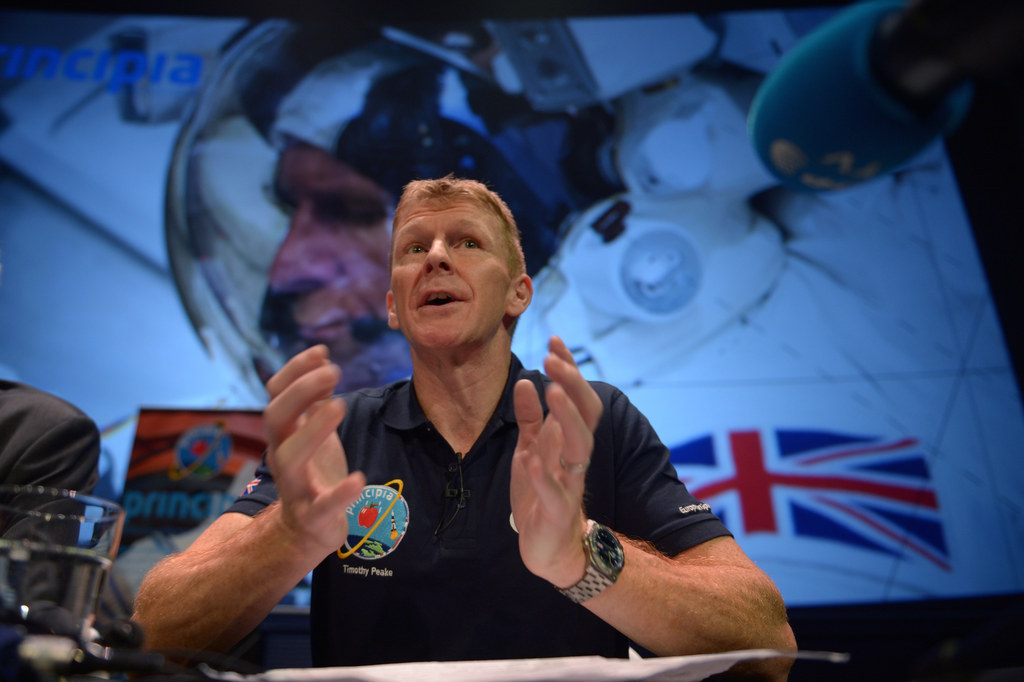 9.
He's looking forward to a bacon sandwich on Christmas Day.
Peake said there had been a competition for schoolchildren to design a British-inspired meal for him to eat in space, in conjunction with celebrity chef Heston Blumenthal. A bacon sandwich was part of the winning meal.
A Christmas pudding will also make its way via the Orbital 4 vehicle. "So I might well enjoy a bacon sarnie on Christmas morning prior to my pudding," he said. He was also asked whether astronauts could drink beer in space. "No," he replied.
10.
He will do two hours of exercise a day.
There's a treadmill, an exercise bike, and a weightlifting machine on the ISS, and astronauts have to use them for two hours every day. "We do a lot of fitness training," Peake said, "and I think these days most astronauts are pretty fit because we've realised that that is one of the best countermeasures for countering the negative effects of microgravity.
"You don't need to be fit for space, you need to be fit for coming back to Earth. The better shape you're in before you launch, the best opportunity you have maintaining that level of fitness while on the space station."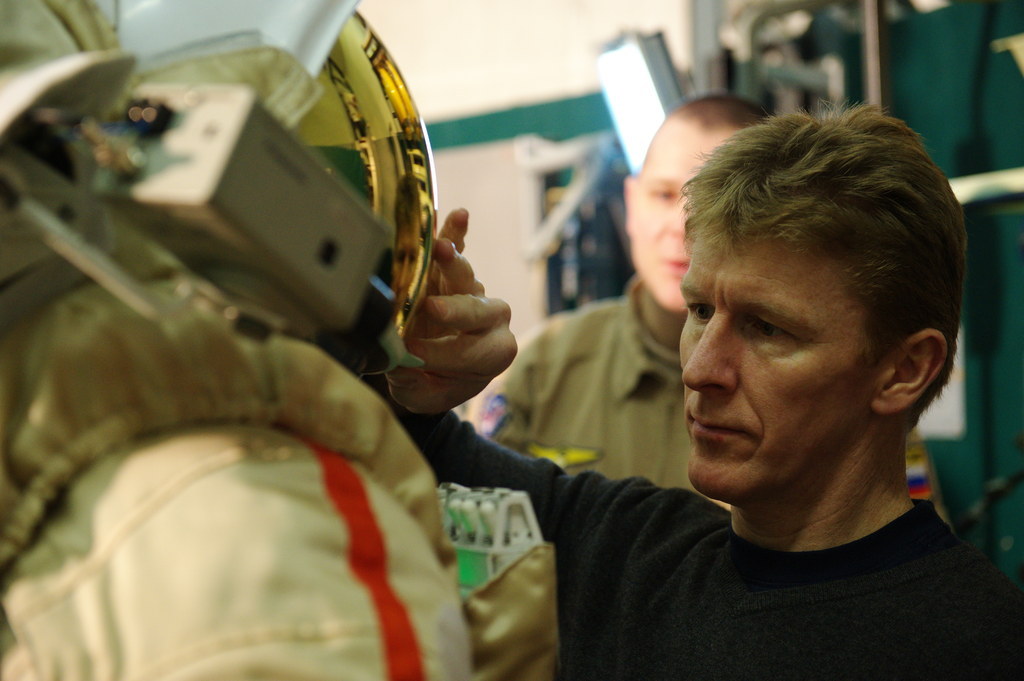 11.
He knows he'll probably feel a bit sick on the second day in space.
Peake said most astronauts suffered from "space sickness" and he was prepared for it. "I've heard that day two actually tends to be the worst day," he said. "The trip in the Soyuz isn't actually too bad.
"But after that your body is really adjusting – all that fluid that shifts up and centralises around your heart, it increases the intercranial pressure which causes headaches.
"And until your brain learns to shut down your vestibular system, you're getting mixed messages from your eyes and your ears, and that causes the disorientation, the nausea, and the sickness. We have medication to help with that in the short term. But it passes after 48 to 72 hours."
12.
He's spent around four hours learning how to use the space toilet.
"You've got to make sure it all works correctly, and there's lots of moving parts," Peake said. "In particular the vacuum pump is the most important thing that creates the air flow that keeps everything flowing in the right direction."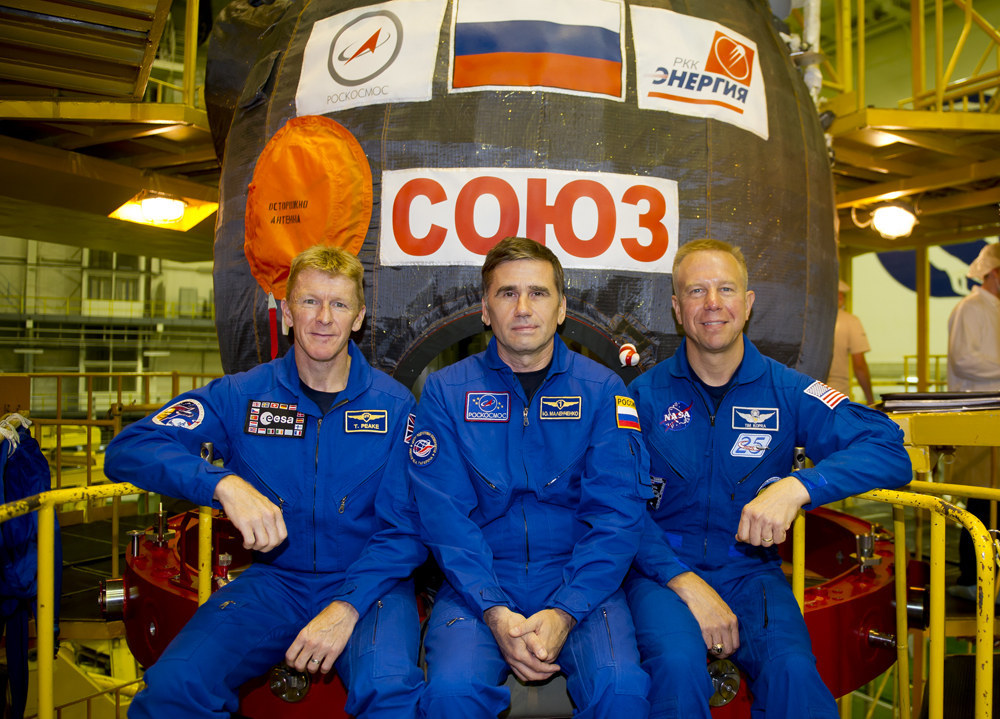 13.
He'll be looking out for Father Christmas's sleigh travelling around Earth.
A schoolboy asked Peake whether he'd thought about how Father Christmas was going to deliver his presents to the space station.
"We spend every moment we can looking out of the window so as it approaches Christmas I'll certainly be keeping a special eye out for any unusual activity over planet earth at the time," he replied. "But I think my Christmas presents are not going to arrive by reindeer but by Orbital 4, which will hopefully bring something up for me."
14.
He reckons today's schoolchildren could set foot on Mars.
"After a gap of 24 years since Helen Sharman flew to the Mia space station, the union flag is going to be flown and worn from space once again," he said.
"What that means is that there's nothing to stop the schoolkids in Great Britain today from being among the first men and women to set foot on Mars in the future."