A Treasury minister has refused to say what tax rate Google have agreed to pay the UK government – due to "taxpayer confidentiality".
David Gauke dismissed claims from Labour that the internet giant is paying an effective rate of just 3%. But he would not say what the actual rate was.
US company Google has agreed to pay £130 million in UK back taxes after it was criticised for avoiding payments despite making huge profits in Britain. The sum, which covers money owed since 2005, has been labelled "derisory" by shadow chancellor John McDonnell.
In the House of Commons on Monday, Gauke refused to say how the deal had been reached. Labour MP Diana Johnson pressed him: "For the sake of public confidence, can he actually say what the tax rate is?"
Gauke replied: "Er no... because of taxpayer confidentiality." His reply was greeted with jeers and laughter from the Labour benches.
He went on: "The point I was making in the course of my remarks was that to look at profits from sales in the United Kingdom is not a way in which one can calculate it. The tax rate is currently 20%. That applies to everybody. But in terms of the effective tax rate, that depends upon the particular circumstances of any business."
Gauke insisted there was "no lower special rate for Google or any other taxpayer in this country".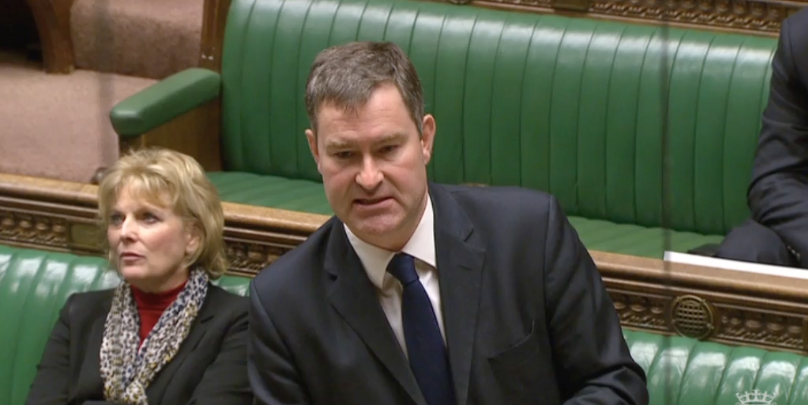 Gauke also refused to echo remarks from his boss, chancellor George Osborne, that the deal was a "major success".
Downing Street appeared to row back on Osborne's language on Monday, saying simply that the deal was "a step forward but of course there is more to do". Meanwhile London mayor Boris Johnson said it wasn't "fair" that internet companies were able to pay less tax than high street firms – and heaped blame on the UK's corporate tax system.
McDonnell asked Gauke: "Does he agree with the chancellor who thinks the deal is a major success, the prime minister's office this morning who thinks it's only a step forward or the mayor for London who's described it as derisory?"
Gauke refused to answer the question directly, saying instead that the deal "represents an important result" and adding: "I can assure honourable members that we will continue to tackle the tax risks posed by multinational companies over the coming years."
Tory MP Steve Baker called for a complete overhaul of the corporate tax system, pointing out that while the £130m sum was "derisory" and "completely unacceptable", it was still legal.